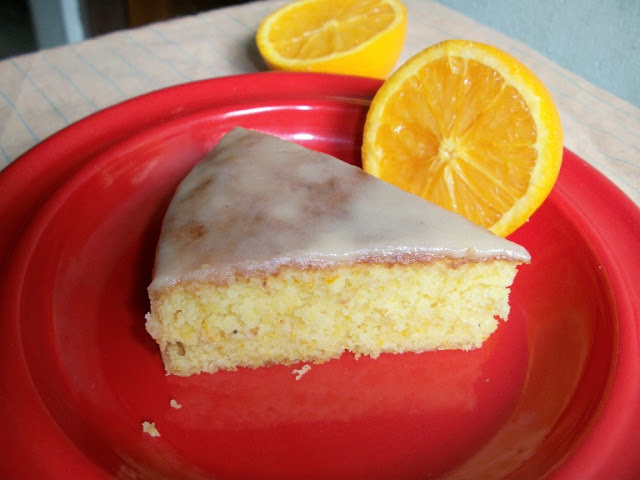 Iced Orange Cake
I made this cake last weekend and it came out so moist and soft.The orange flavour just lifted up the cake and the aroma of the cake was so good. I had a small piece left over and I tasted it the next day and it was so yummy,This cake get better the next day.The icing I made is a simple orange icing which was yummy,but you could make any icing you want.Since the cake has orange zest and orange juice it keeps well for 3-4 days..This is one of Rachael Allen's
recipe
..I added some orange juice into it…You could even add some nuts in this..

Ingredients:
Flour- 1 cup / 125 gms / 4.5 ounces
Eggs- 2
Powdered Sugar- 1/2 cup / 100 gms
Icing Sugar- 1/2 cup / 100 gms
Orange Zest-2 tblspn
Orange Juice-4 tblspn
Melted Butter- 120 gm / 1/2 cup / 4 fluid ounces
Baking powder- 1 tsp
For icing:
Icing sugar- 1/2 cup / 100 gms
Orange juice-2-3 tblspn
Method:
Preheat the oven to 180°C(360°F).Prepare a cake tin by applying butter on a sides of the tin and dust it with flour.
In a mixing bowl,beat eggs with powdered sugar,icing sugar,orange zest till fluffy.
Add Orange juice in it and beat well.Add melted butter and beat well.
Sift in the flour and baking powder in the mixture and fold well.
Pour this in the prepared tin and bake it for 35-40 min till the cake is cooked.
Allow the cake to cool for 10 min and remove from the tin.Let it cool completely before icing.
For icing:
Sift icing sugar in a mixing bowl and add in orange juice slowly and mix it till it forms a thick icing(not so thick).
Take this icing and drizzle it over the cake.Slice and serve..
Pictorial: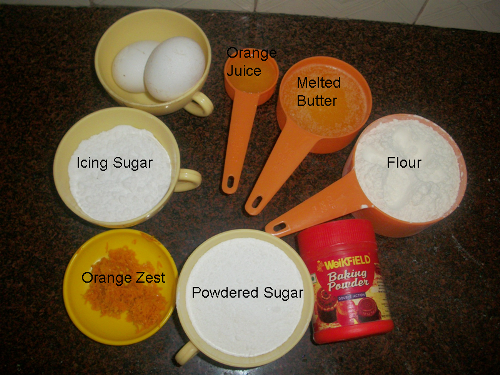 Grab your ingredients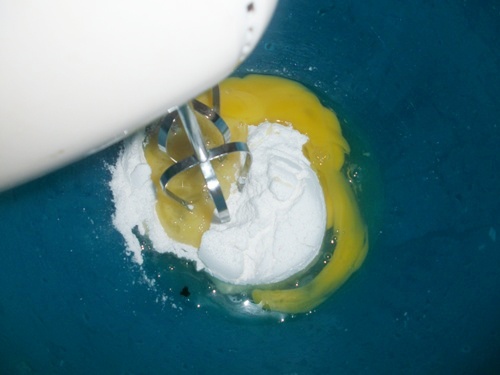 Beat eggs with powdered sugar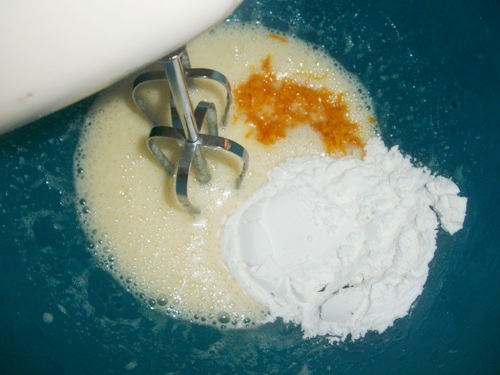 Add orange zest and icing sugar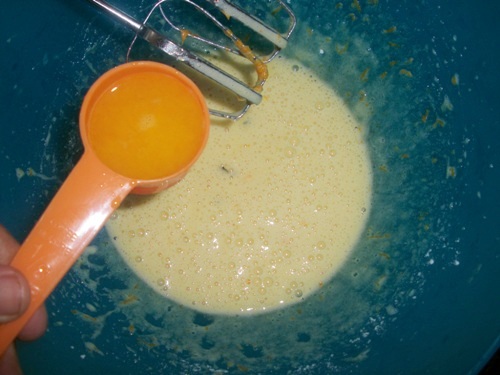 Add in orange juice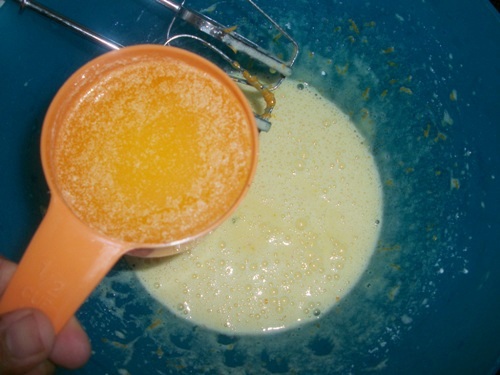 Now melted butter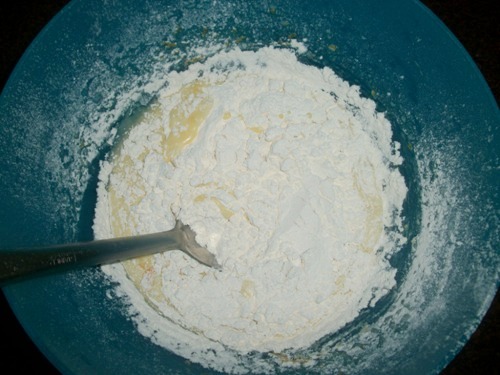 Fold in flour and baking powder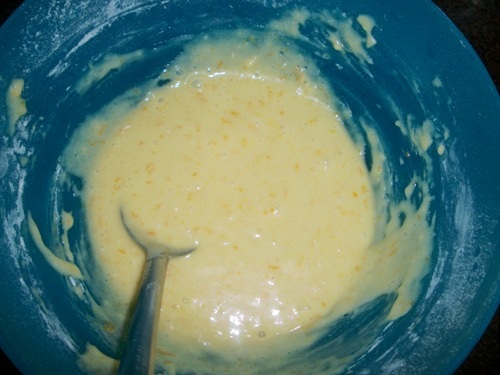 Mix well…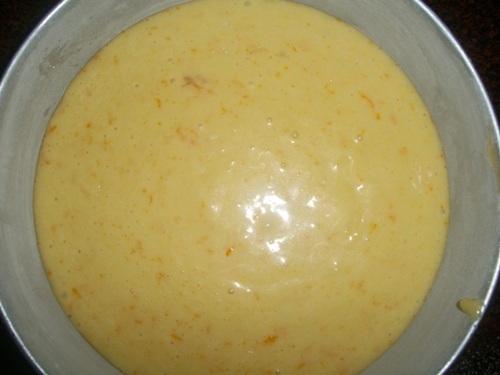 Pour this into a tin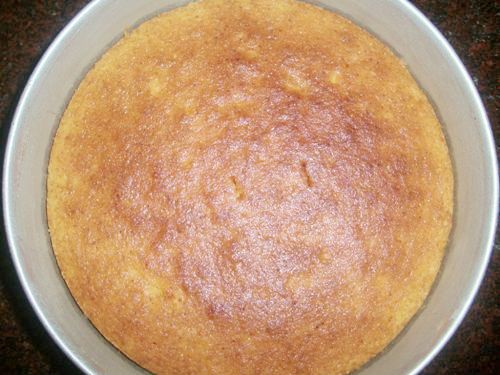 Bake it
For Icing:
I am Aarthi, a happy homemaker, mom of two beautiful girls, married to my high school sweet heart. My goal is to teach people that cooking can be way more easier and joyful than they think. Yummy Tummy features recipes all over the world with step wise pictures which surely shows the ease of cooking.