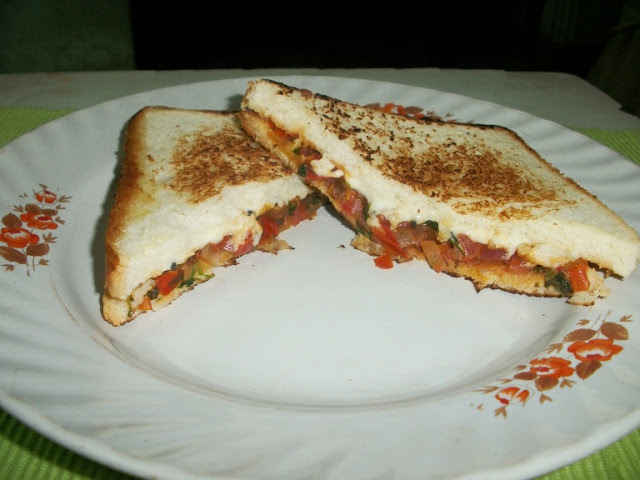 Ingrediants:
Onion-1 chopped finely
Tomatoes-3 chopped finely
Coriander leaves / Cilantro-3 tblspn chopped
Cheese slices
Cumin seeds / Jeerakam-1 tsp
Mustard seeds / Kaduku-1 tsp
White Bread-as needed
Salt to taste
Pepper-to taste
Oil-1 tblspn
Method:
Heat butter in a pan..Add in mustard and cumin seeds..
Add in the Onion and mix well,now add in tomatoes and mix well..
Cook this for 10 mins..Season with some salt and pepper to taste.
Add in cilantro and mix well.
Tip this into a bowl and let it cool.
Now assemble the sandwich.Add a tblspn of the prepared tomato chutney over the bread..Place a cheese slice on top and close it with another bread.
Now apply butter on one side of the bread and put it on a heated tawa,Apply butter on other sides too.
Grill on both sides till golden brown.Cut it into Traingles and serve.
Pictorial: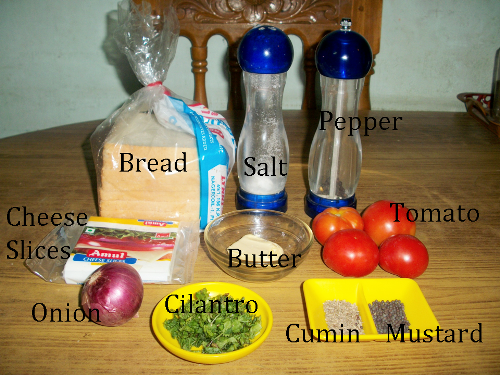 Take all your ingrediants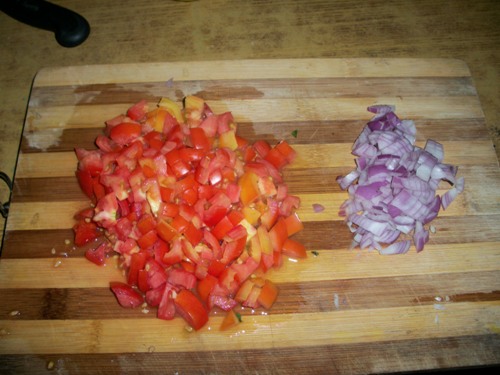 Prepare everything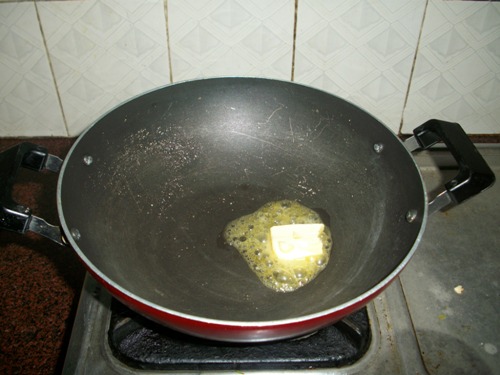 Melt butter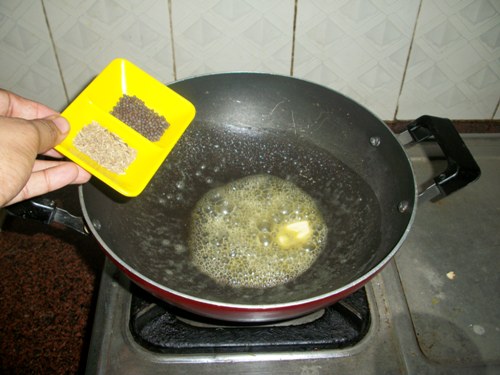 add in seeds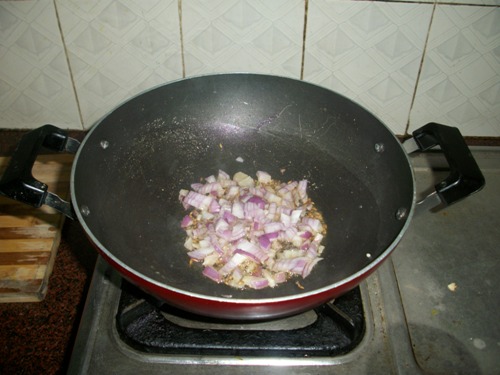 and your onions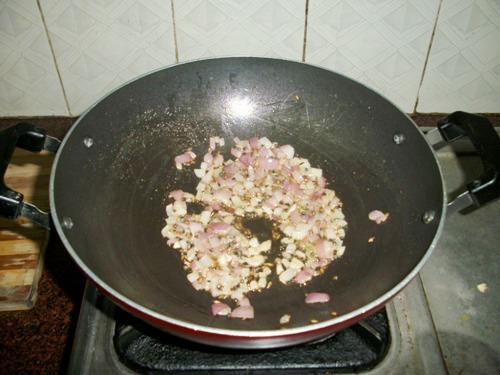 saute for few minutes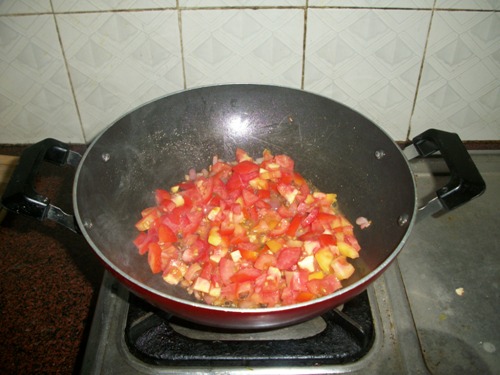 add in tomatoes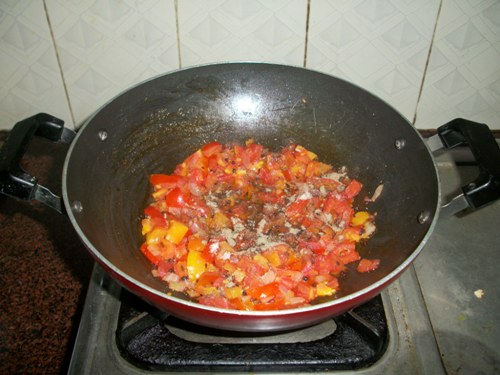 season with salt and pepper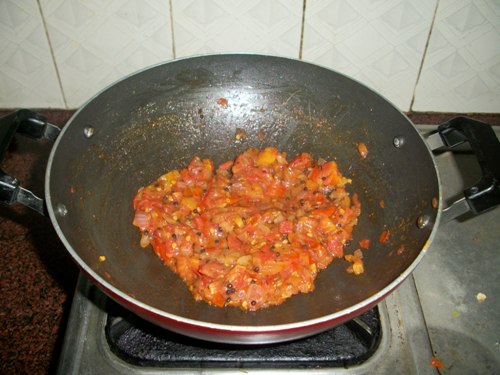 mix well..Cook for a while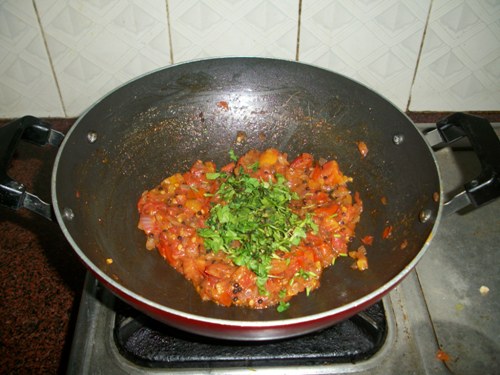 add in cilantro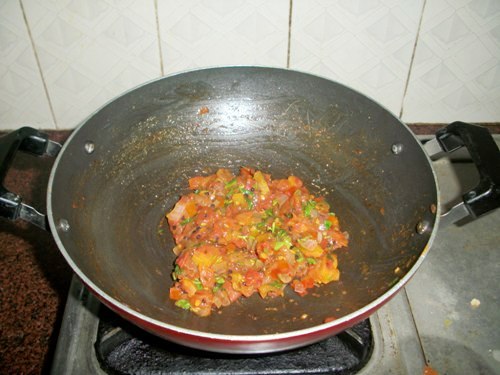 mix well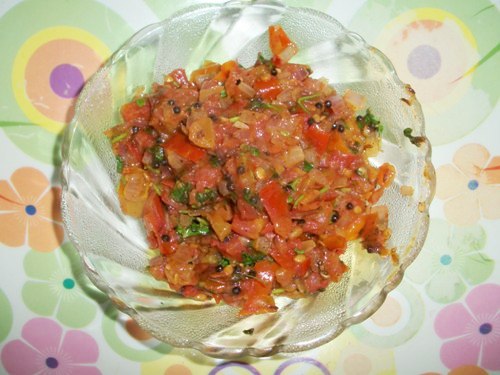 Set it aside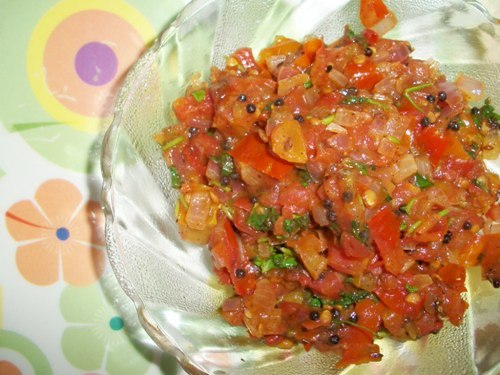 a close look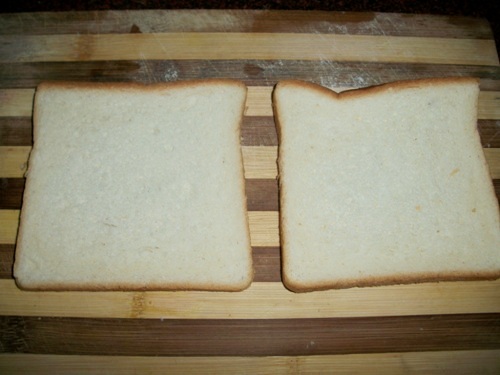 take two slices of bread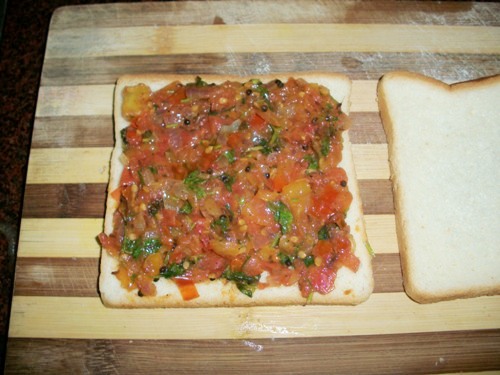 add a good amount of chutney over this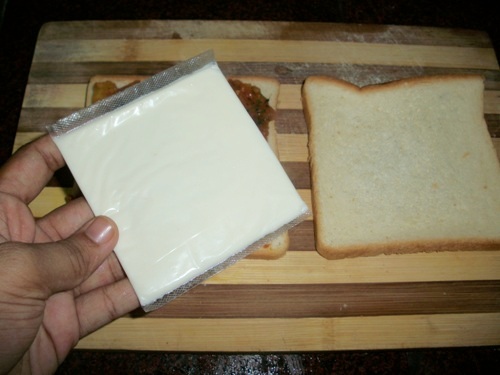 take a cheese slice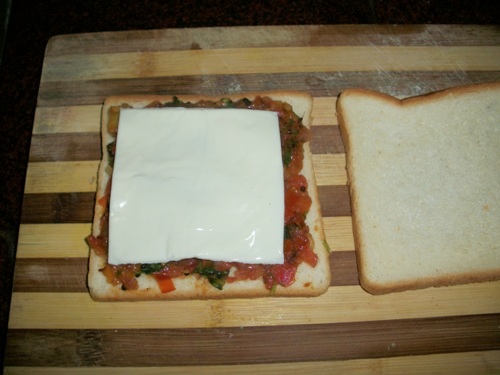 put it straight on top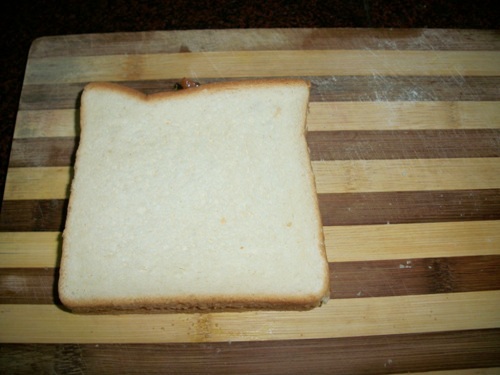 close it up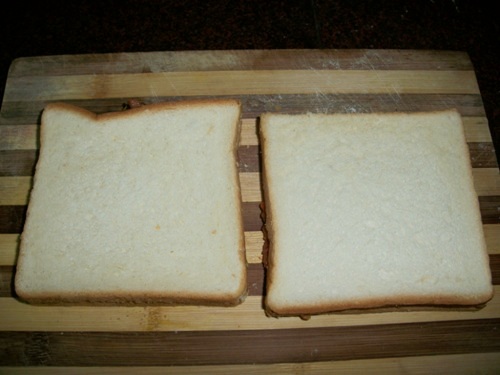 prepare another one like this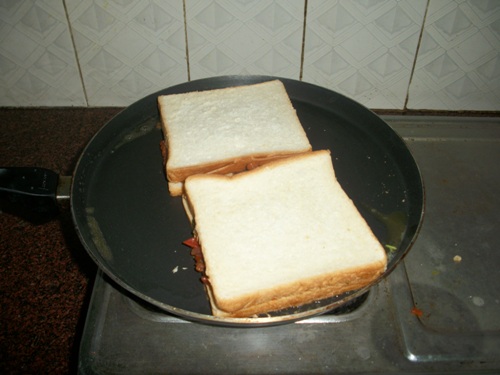 fry in a tawa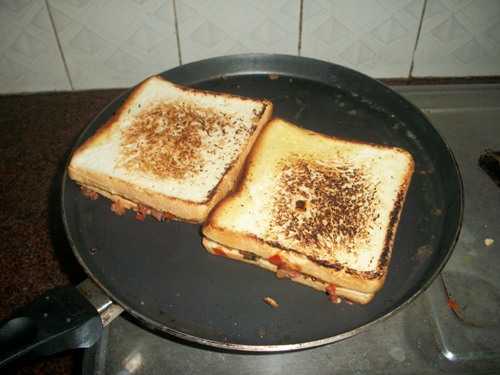 on both sides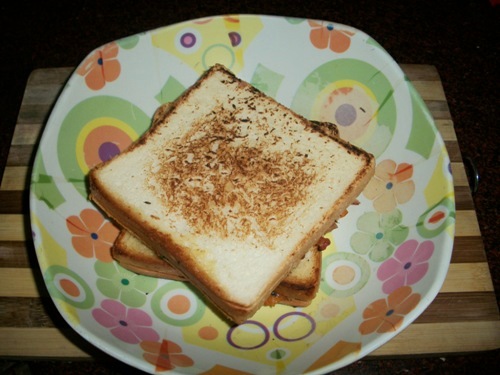 take it out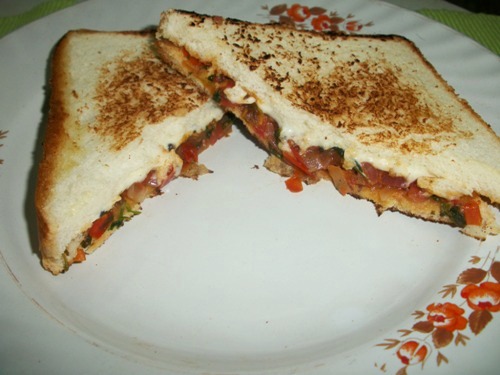 and serve
I am Aarthi, a happy homemaker, mom of two beautiful girls, married to my high school sweet heart. My goal is to teach people that cooking can be way more easier and joyful than they think. Yummy Tummy features recipes all over the world with step wise pictures which surely shows the ease of cooking.