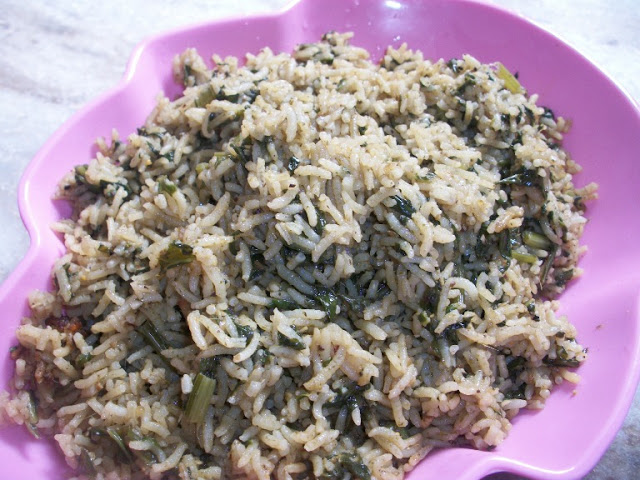 Spinach Pulav
Hai Guys…Hope everyone is doing great..Yesterday I tried out Homemde Bounty Chocolate and it was a huge blast..It tasted more or less like real bounty chocolate..I will post up the recipe soon..In todays dish I am gonna be using the most underestimated veggie "SPINACH"..I am gonna take the everyday humble spinach and turn it into exotic dish..This dish is one of the example for that..The magic for this dish lies in the lovely green masala that we prepare..This is really a simple yet tasty pulav..It is great for kids since it is made with spinach.
Ingrediants:
Basmati rice-1 cup
Onion-1 sliced
Spinach-2 cup sliced thinly
Salt to taste
Oil-2 tblspn
For Green Masala:
Coriander leaves / Malli-1 cup
Green chilli-3
Saunf / Sombu-1 tblspn
Cinnamon / Pattai-1 inch piece
Ginger-1 tblspn
Garlic-6 cloves
Cumin seeds / Jeera-1 tsp
Method:
Soak rice in water for 30 min.Drain it and set aside.
Take the ingrediants given for the masala and make into a fine paste by adding some water.
Take a sauce pan or any casserole pan and add oil in it.
Throw in the onions and cook till it turns golden.Add in the green masala paste and cook till oil separates from it.
Add in the spinach and mix well.When the spinach has wilted add in the rice and mix well.
Season with salt and pour in 2 cups of water.Bring this to boil.When it come up to a boil,lower the flame and cook for 15-20 min or until the rice has absorbed all water.
Fluff it up with a fork.
Serve it with any raita..
Pictorial: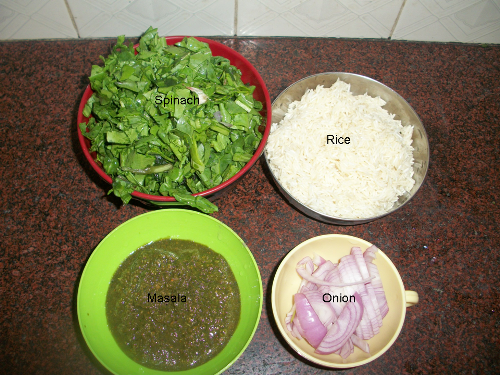 Grab your ingrediants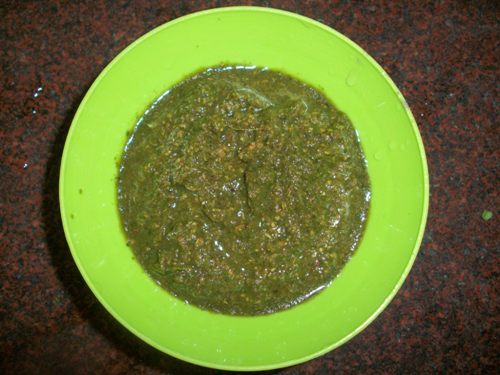 Green masala….This wat make this dish unique…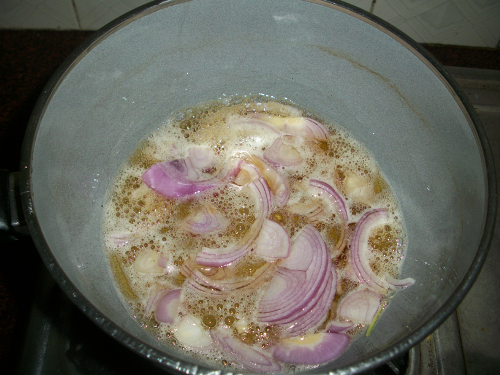 Saute onions in ghee till golden brown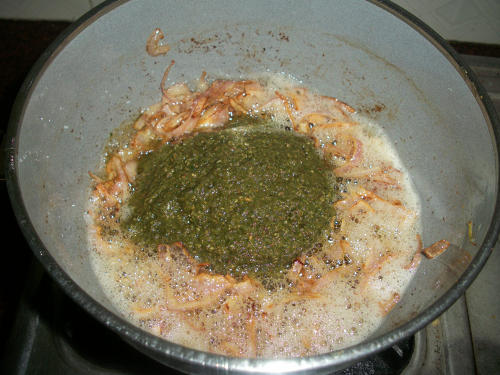 Add in the masala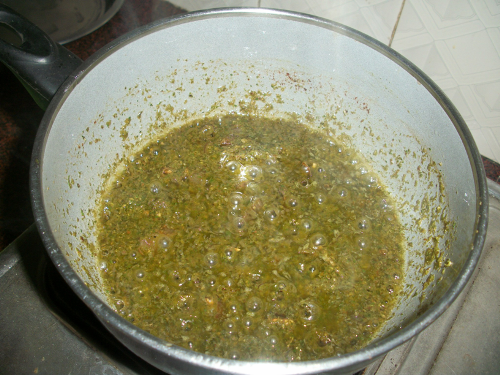 Cook till oil separates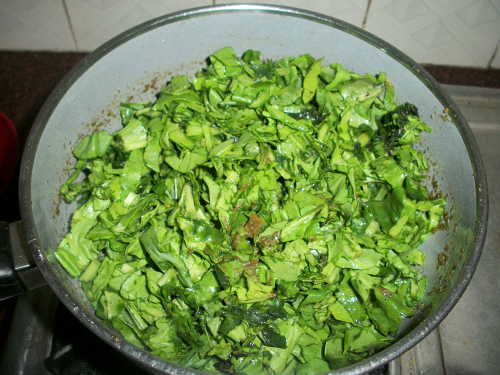 add in spinach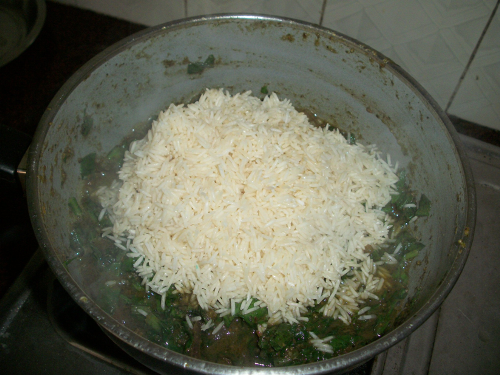 add in rice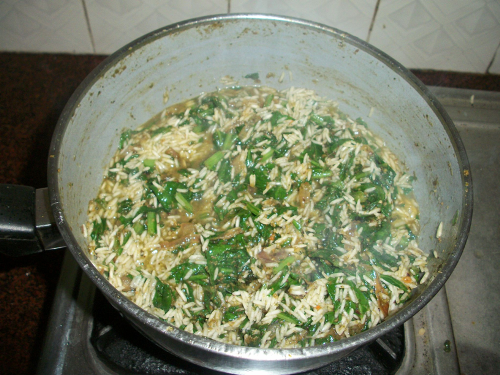 mix well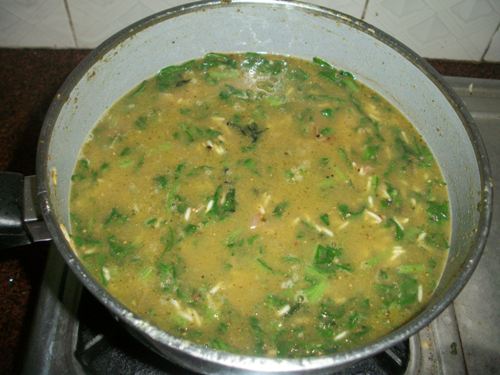 Pour in water and mix well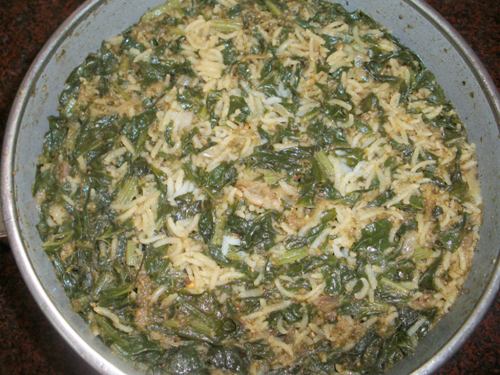 Cook till done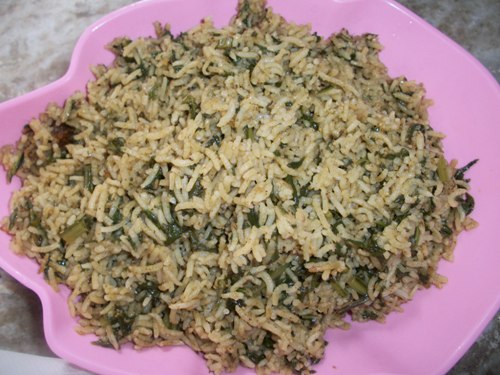 SERVE
I am Aarthi, a happy homemaker, mom of two beautiful girls, married to my high school sweet heart. My goal is to teach people that cooking can be way more easier and joyful than they think. Yummy Tummy features recipes all over the world with step wise pictures which surely shows the ease of cooking.