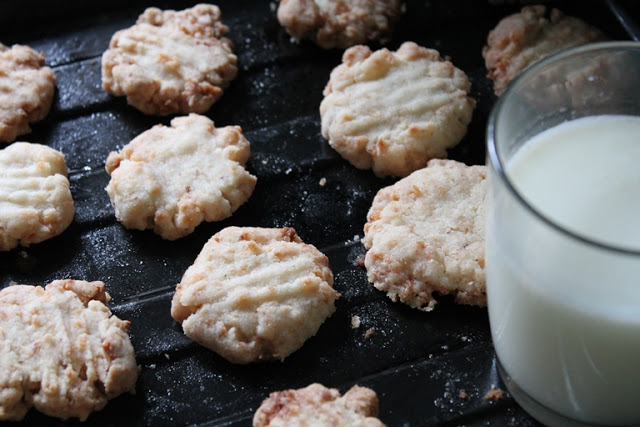 I have mentioned in a post that i have been baking a lots of cookies recently. This is one of them. My sister loves the cookies with i bake specially when it doesn't have eggs in them. So i try to bake eggless stuff when i bake for her. My recently baked cookies are eggless too, you can check out all my cookies right here..Here are few of my favorite cookies, chocolate chip oats cookies, ghee cookies, honey walnut cookies, oats cookies, thumbprint cookies, custard powder cookies and butter cookies..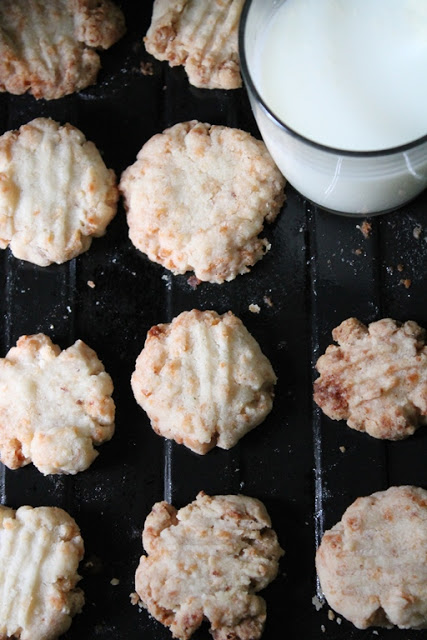 Now lets talk about this cookies. If you love a intense coconut flavour, then this cookies is for you..The fat used in this is coconut oil, which gives a lovely nutty aroma to the cookies. This also had fresh coconut, so it taste so fresh. If you dont have fresh, you could use frozen or desiccated ones. Try this out and let me know how it turned out for you..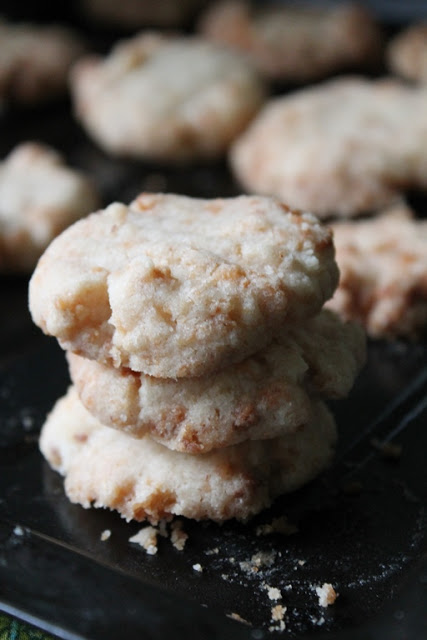 Preparation Time : 10 mins
Baking Time : 15 mins
Makes : 12 to 15 cookies


Ingredients:
All Purpose Flour / Maida –  120 gram / 1 cup
Coconut oil – 60 ml / 1/4 cup
Sugar – 50 gram / 1/4 cup Powdered
Coconut – 50 gram / 1 cup ( Fresh of Desiccated, i used fresh)
Baking powder – 1/2 tsp
Vanilla Essence – 1 tsp

Method:
Preheat the oven to 180 Degree C / 360 Degree F. Line a baking tray with foil and spray it with oil.
Take flour in a bowl, add in baking powder and mix well to combine.
Now take coconut oil, powdered sugar, vanilla in a mixing bowl and mix well.
Add the coconut and mix well.
Add in flour mix and make into a soft dough. Divide into equal portions.
Arrange it in a baking tray, use a fork to press the cookie.
Put it in preheated oven for 15 mins.
Remove it from oven and let it cool for 10 mins.
Remove it to a cooling rack and cool it completely.
Store it in air tight container in fridge.
Notes:
1) You can use normal oil instead of coconut oil.
2) You can use desiccated coconut too. If you use desiccated coconut you can store this in a air tight container, but if you use fresh like i did, you have to store it in fridge.


Pictorial: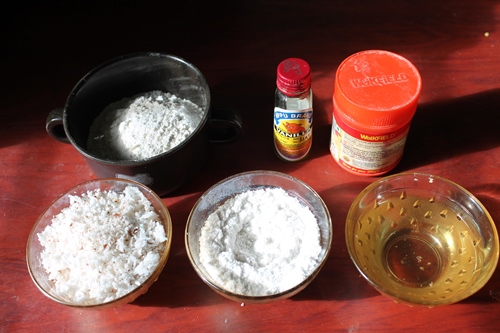 Take all your ingredients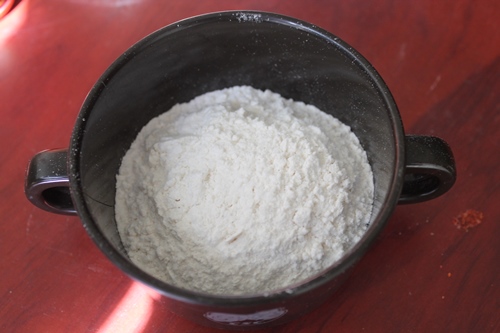 Take flour in a bowl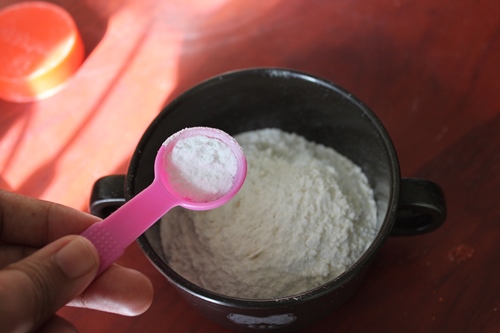 Add some baking powder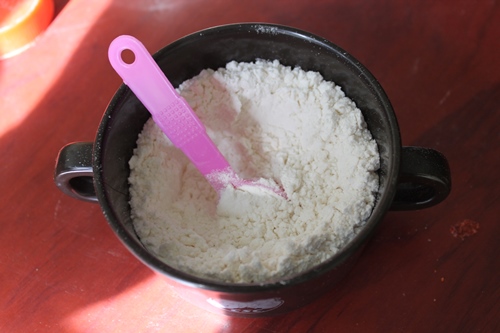 mix well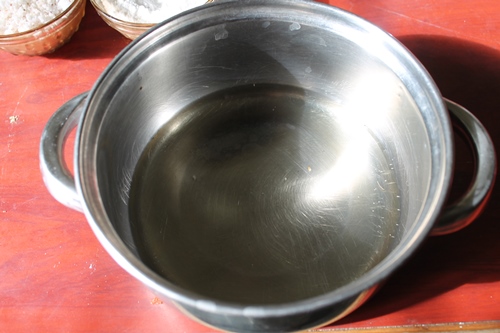 Take coconut oil in a bowl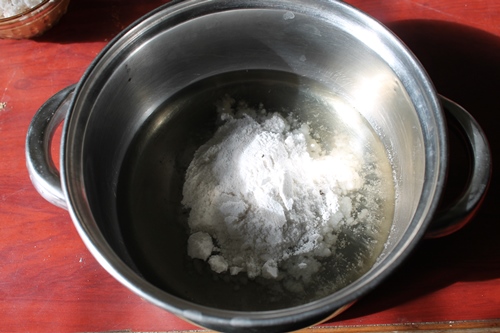 Add powdered sugar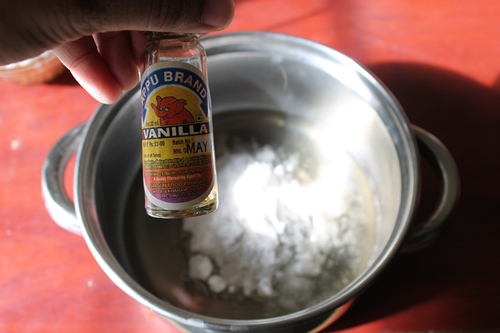 Add a dash of vanilla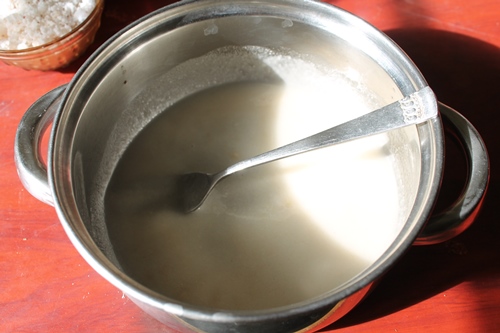 Mix well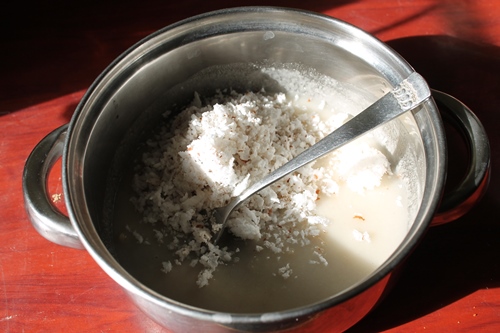 Add in grated coconut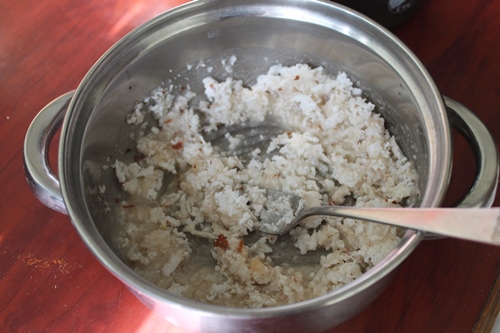 mix well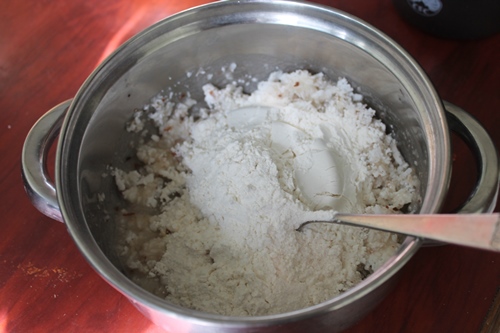 Add in flour mixture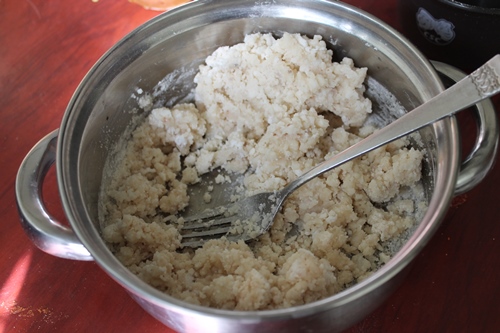 mix well to form dough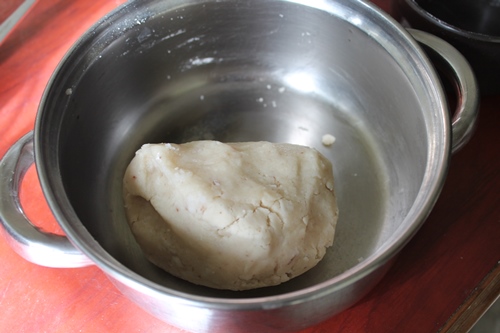 Make a soft dough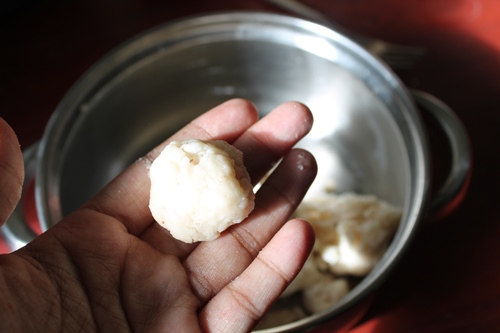 Divide into small balls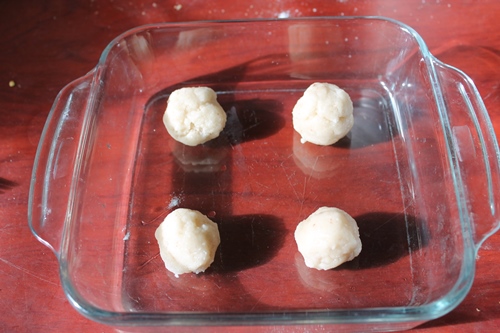 Arrange it in a tray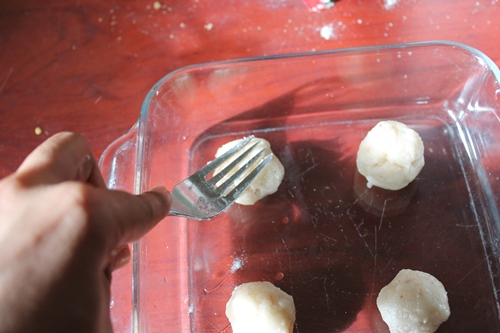 Use a fork to press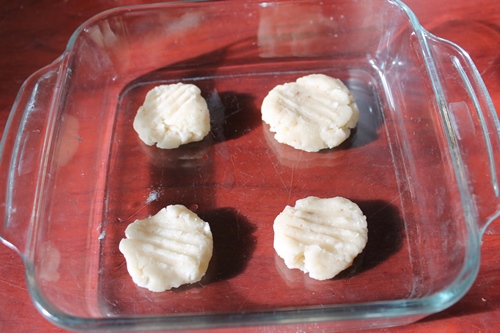 bake it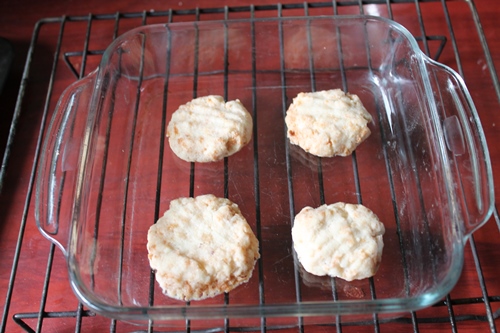 All baked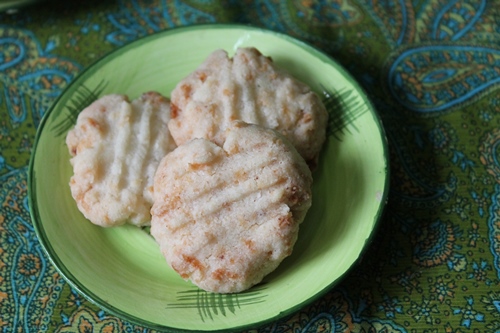 Serve
Technorati Tags:
vegan coconut cookies,
coconut cookies,
vegan cookies recipes,
cookies,
vegan cookies,
eggless cookies recipes,
eggless baking recipes,
I am Aarthi, a happy homemaker, mom of two beautiful girls, married to my high school sweet heart. My goal is to teach people that cooking can be way more easier and joyful than they think. Yummy Tummy features recipes all over the world with step wise pictures which surely shows the ease of cooking.