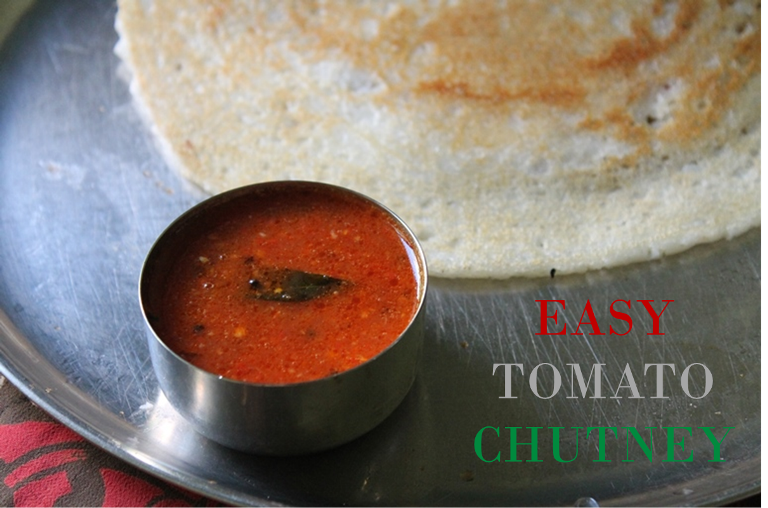 There are more than thousand way for making chutneys. This is a simple way for making tomato chutney, which i often do. There is no separate sauteing then grinding. First add everything in a blender, puree it down and cook it. thats it. So simple. Try this and let me know how it turned out..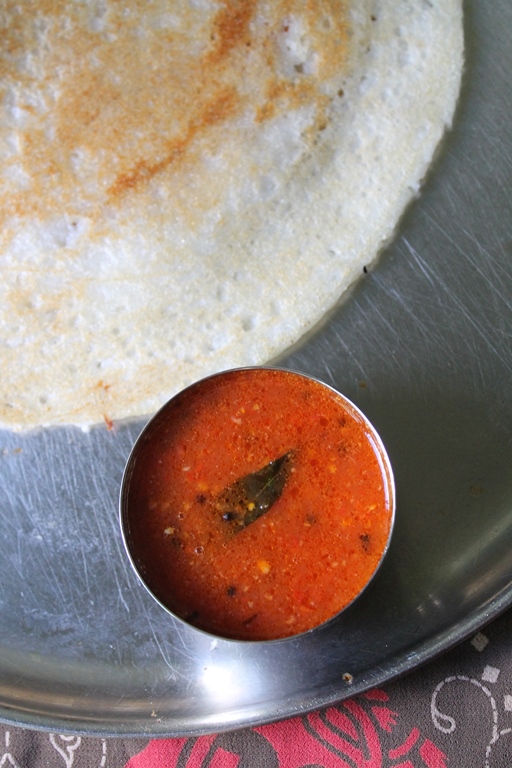 Preparation Time : 5 mins
Cooking Time : 10 mins
Serves: 4 to 5


Ingredients:
Tomatoes – 3 large chopped
Garlic – 10 cloves
Dry Red Chilli – 4
Salt to taste
Sugar to taste


For Seasoning:
Oil – 1 tblspn
Mustard Seeds / Kaduku – 1/2 tsp
Urad dal / Ulundu Paruppu – 1/2 tsp
Cumin Seeds / Jeerakam – 1/2 tsp
Curry Leaves – a sprig
Method:
Take tomatoes, garlic and chillies in a blender and puree them.
Heat oil in a kadai. Add in the seasoning ingredients and let them sizzle.
Now add in the pureed tomato mix and add in salt and sugar. Cook till oil separates from it
Now add in some water and bring it to a boil.
Serve with idly or dosa.


Pictorial: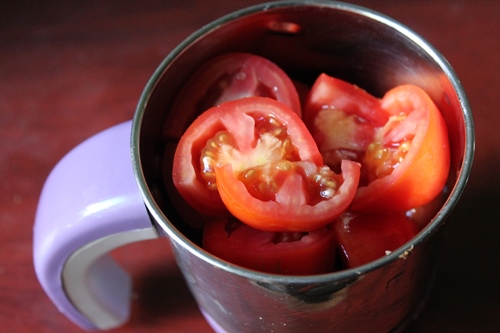 Take tomatoes in a blender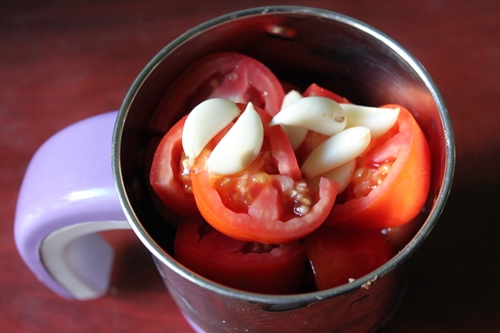 Add peeled garlic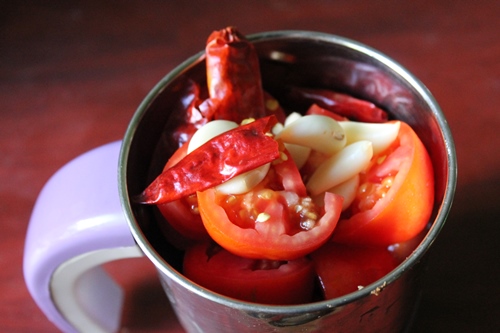 some dry chillies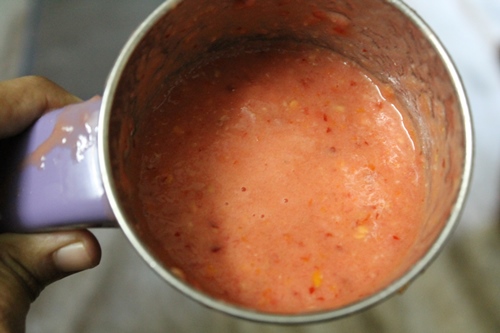 puree them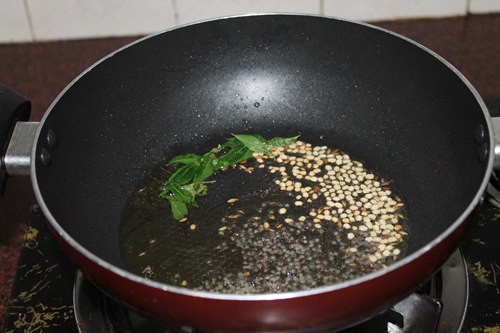 heat oil and crackle mustard, urad dal, cumin seeds and curry leaves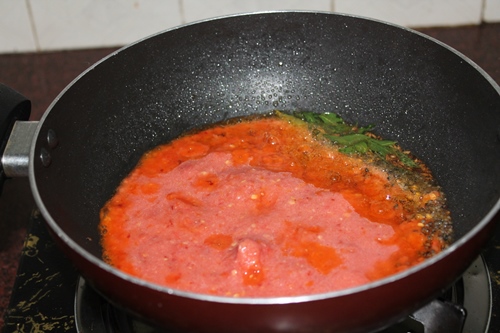 pour in the tomato mix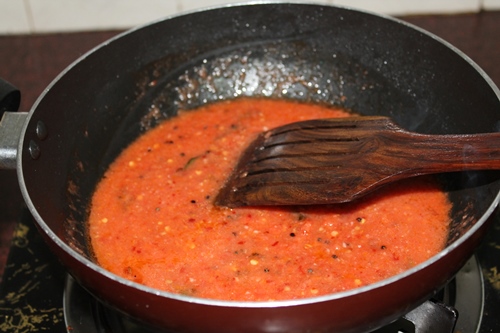 mix well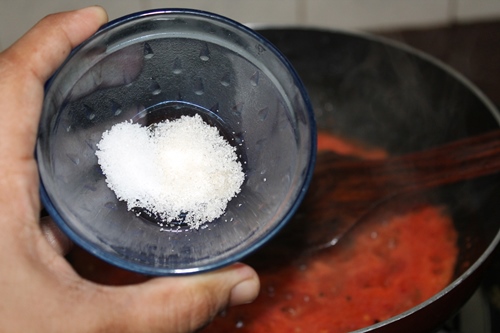 add some salt and sugar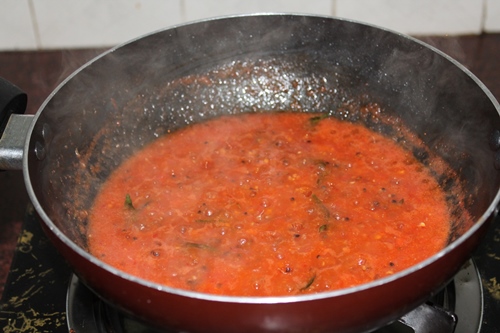 keep cooking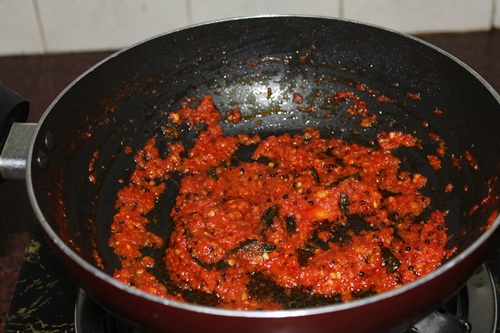 cook till oil separates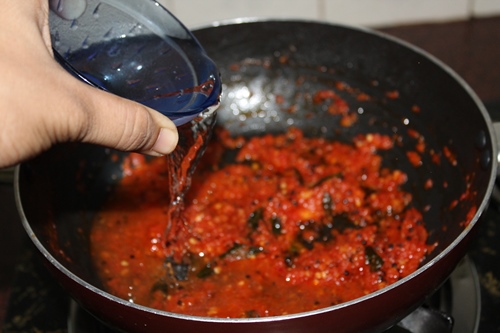 now add in some water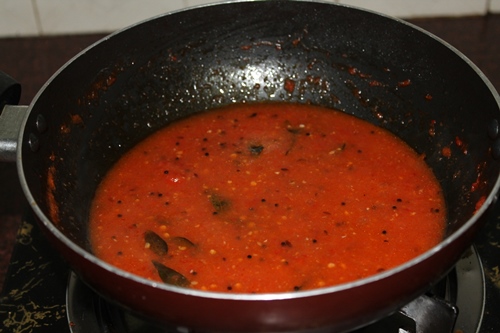 mix well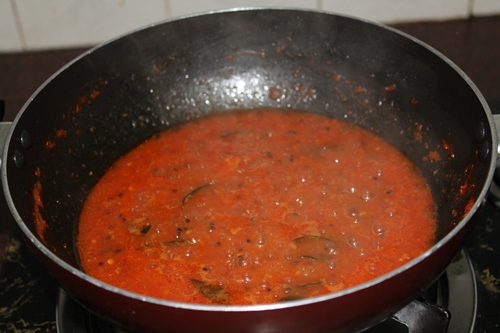 done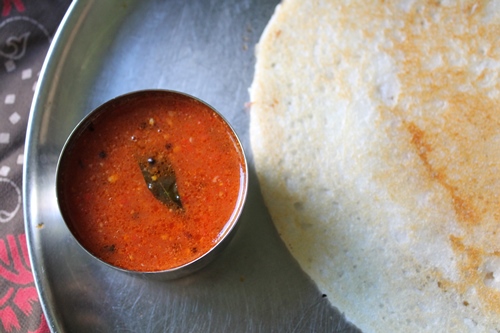 serve
I am Aarthi, a happy homemaker, mom of two beautiful girls, married to my high school sweet heart. My goal is to teach people that cooking can be way more easier and joyful than they think. Yummy Tummy features recipes all over the world with step wise pictures which surely shows the ease of cooking.