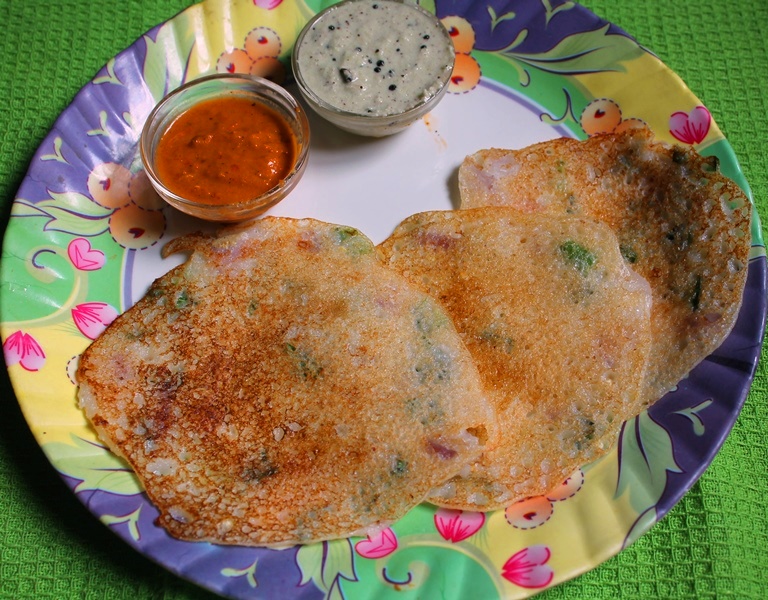 Breakfast is one of the healthiest meal in my house. I make sure that my family gets healthy variety of meals in their diet. This is one of my favorite and healthy recipe, love this so much. It is so simple to make but taste so amazing, just calls for simple ingredients. I already posted a oats uthappam, sprouts uthappam in this blog..This is another favorite of mine..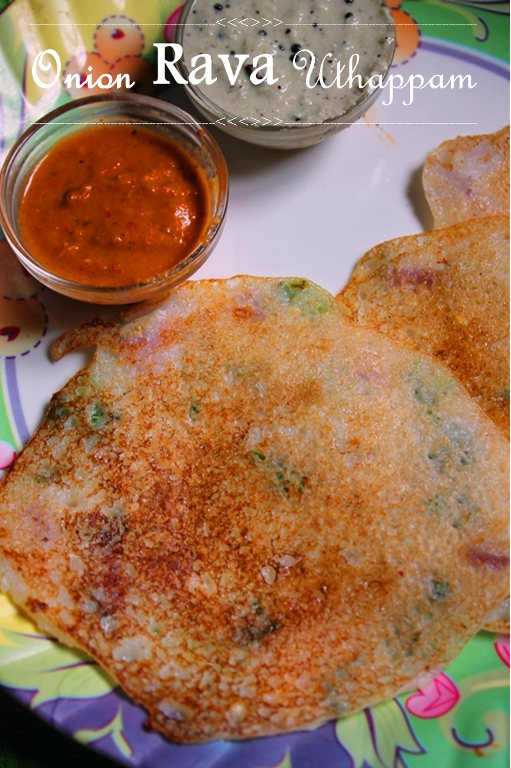 The main flavouring comes from onion, so add a good amount of them. I prefer making this in a non stick tawa so i can use less oil. There is no raising agent in this like baking soda, so it is less fussy..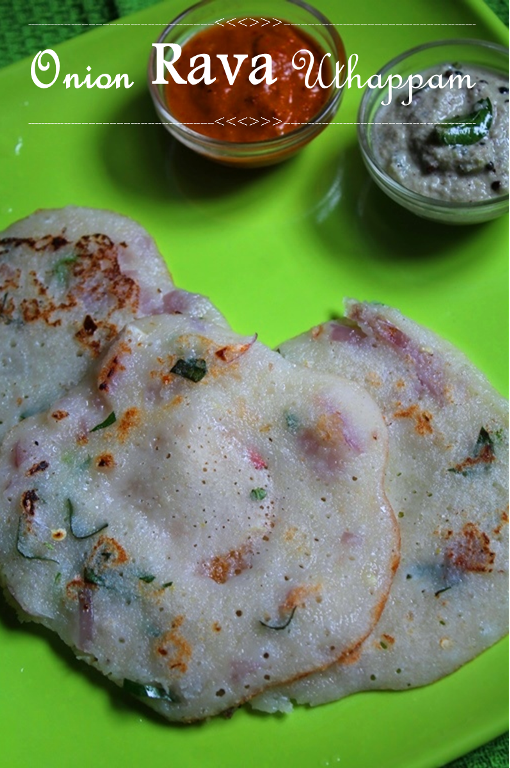 Give this a try and let me know how it turns out for you..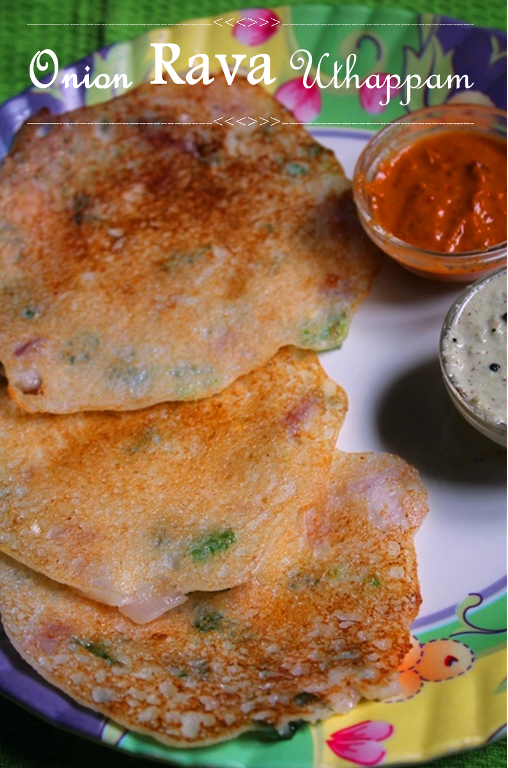 Preparation Time : 10 mins
Resting Time : 10 mins
Cooking Time : 2 to 3 mins per dosa


Ingredients:
Rava / Sooji – 1 cup
Rice Flour / Arisi Mavu – 2 tblspn
Thick sour Curd / Yogurt – 1 cup
Onion – 1 small chopped finely
Green Chillies – 2 chopped finely
Ginger – 2 tsp grated
Curry Leaves – a sprig chopped finely
Salt to taste
Water as needed

Method:
Take sooji, rice flour, curd, water in a bowl and make it into a smooth batter. Set aside for 10 mins.
Now the batter will be thick. Add some more water and make it into a smooth pouring consistency thick batter.
Add in onions, salt, curry leaves, ginger and salt.
Heat a non stick tawa, wipe it with some oiled tissue paper.
Pour a ladleful of batter and spread it lightly.
Drizzle oil around the sides. Cook till the bottom is browned.
Flip over and cook.
Serve with chutney.
Pictorial: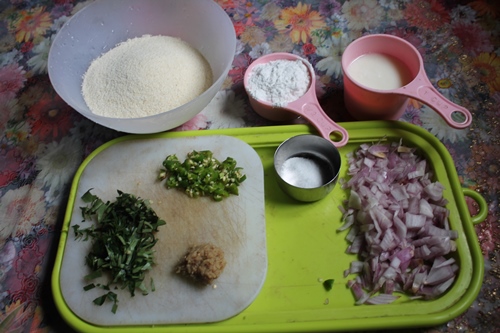 Take all your ingredients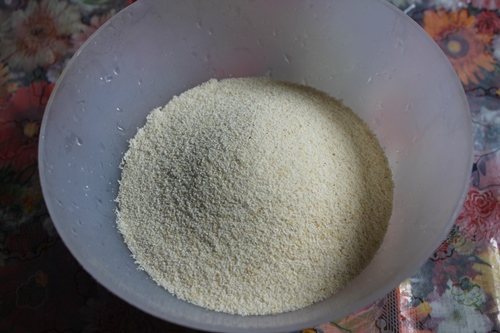 Take sooji in a bowl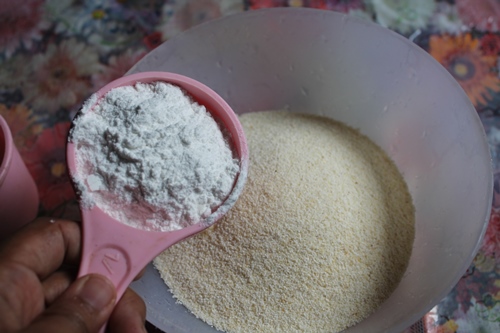 Add in rice flour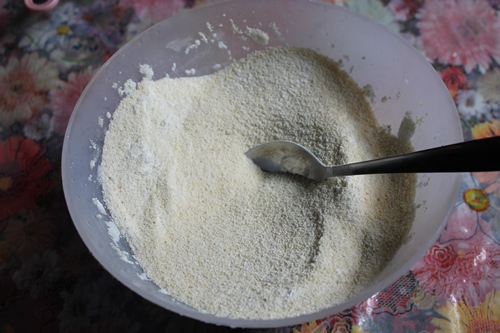 mix well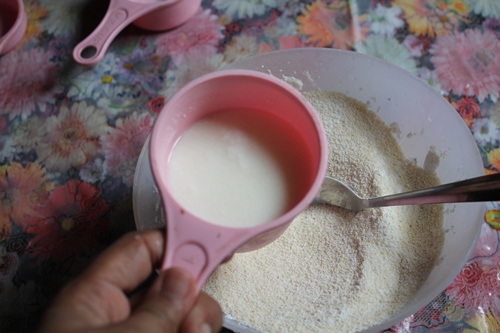 add in some sour curd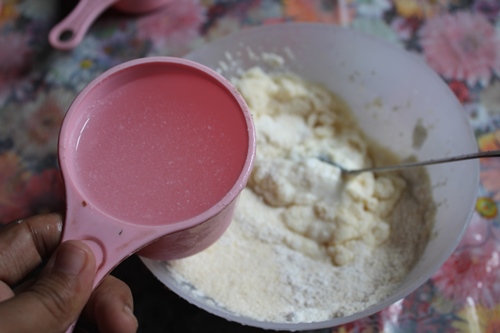 add in some water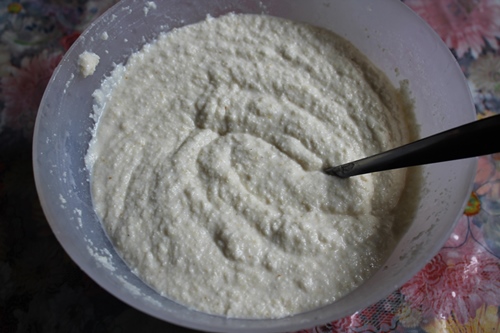 mix well and set aside for 10 mins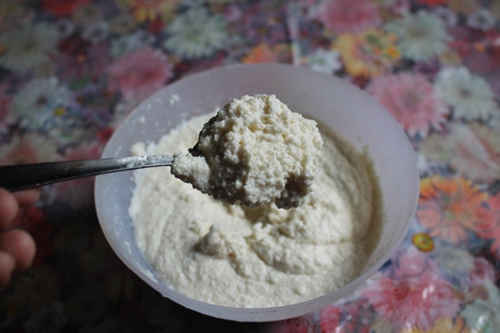 now it has got thick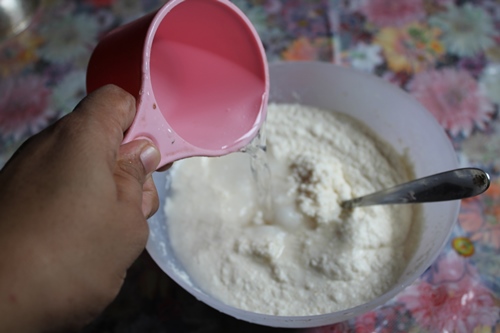 add in some more water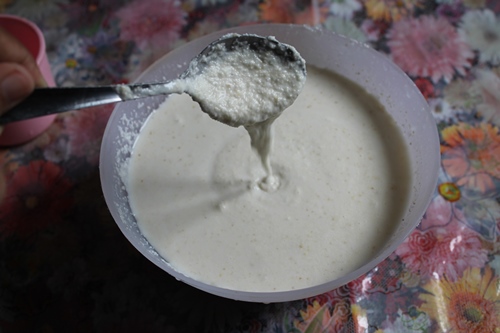 it should be thick and pouring consistency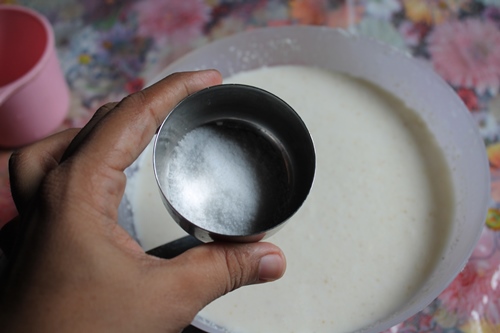 add n salt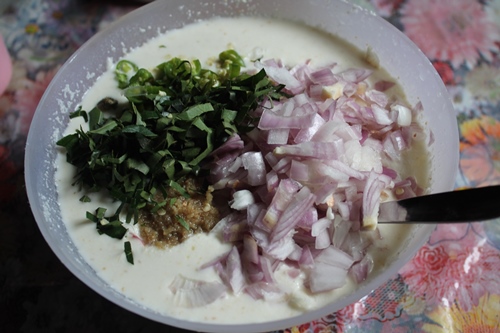 add in onions, chillies, ginger, curry leaves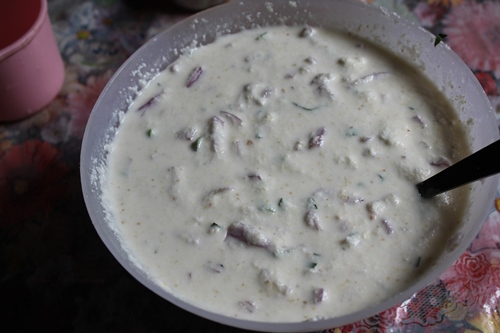 mix well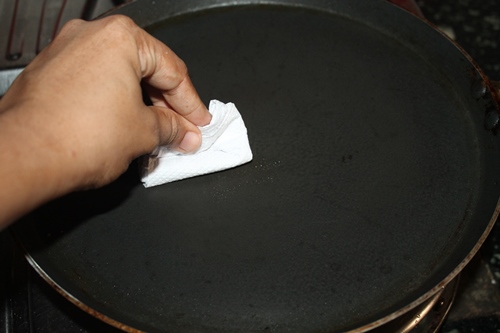 wipe a oiled tissue paper over a tawa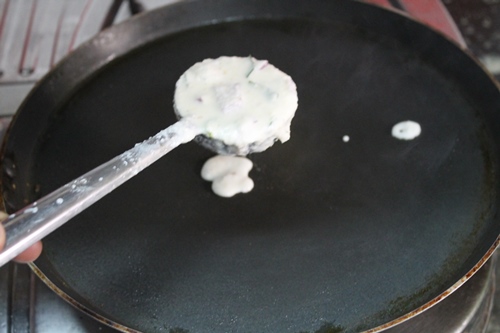 pour a ladleful of batter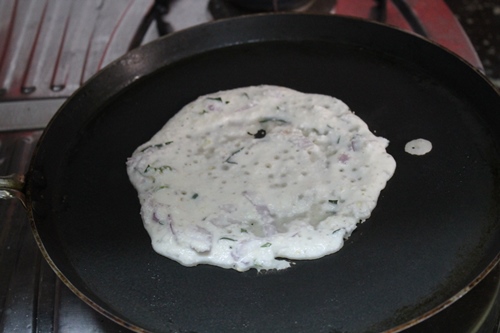 make thick uthappam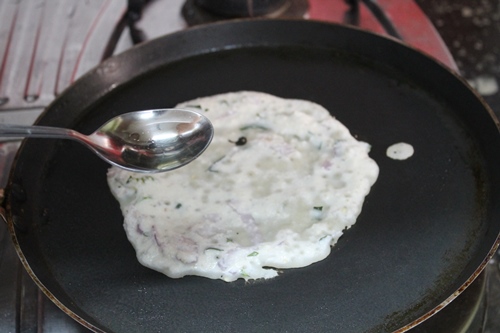 drizzle some oil around the sides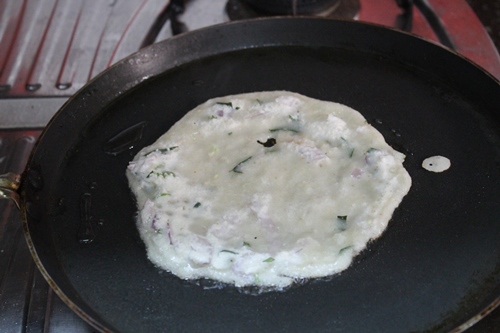 cook for few mins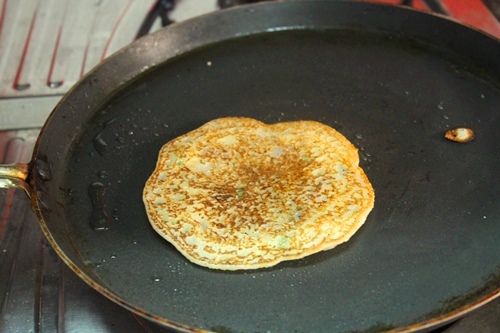 flip over and cook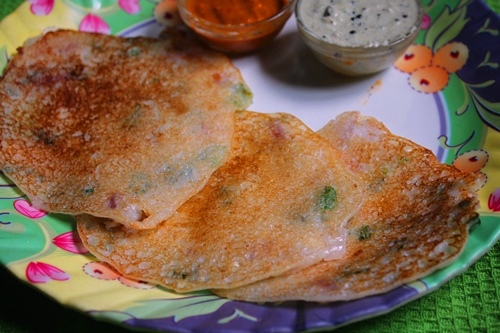 serve
I am Aarthi, a happy homemaker, mom of two beautiful girls, married to my high school sweet heart. My goal is to teach people that cooking can be way more easier and joyful than they think. Yummy Tummy features recipes all over the world with step wise pictures which surely shows the ease of cooking.