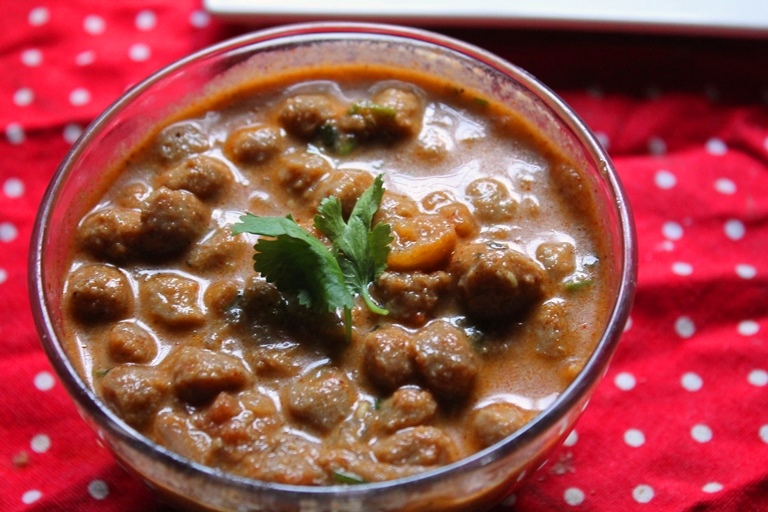 Soya Chunks can be a perfect vegetarian protein rich food. It is highly recommended for vegetarians. I have started including it in our diet as it can be a meat substitute. This taste so delicious as well.
Similar Recipes,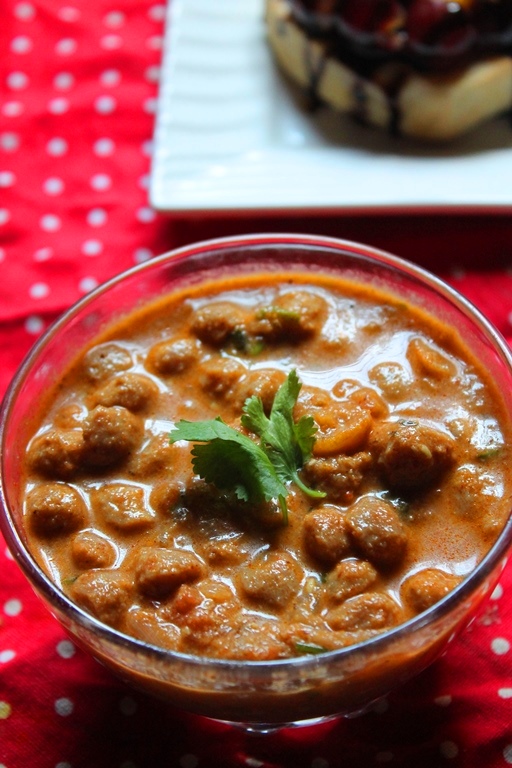 Hope you will try this out and let me know how it turns out for you..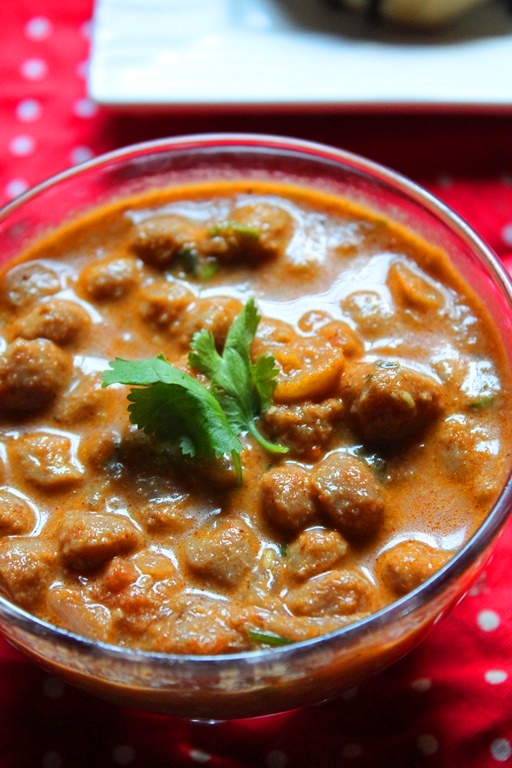 Preparation Time : 10 mins
Cooking Time : 25 to 30 mins
Serves : 4
Ingredients:
Oil – 1 tblspn
Onion – 1 medium size chopped finely
Tomato – 2 medium size chopped finely
Chilli Powder – 1 tsp or to taste
Coriander Powder / Malli Podi – 1 tblspn
Salt to taste
Sugar – 1/2 tsp
Coriander leaves a small handful finely chopped
To grind:
Fresh Coconut – 1/2 cup grated
Cinnamon / Pattai – 2 cm piece
Fennel Seeds / Sombu / Pattai – 2 tsp
Garlic – 4 cloves
Ginger – 2 cm piece
Method:
Cook soya chunks like
this.
Set aside.
Heat oil in a pan. Add in onions and saute till golden. Add in tomatoes and cook till it gets mushy.
Add in salt, sugar and other spice powders. Mix well.
Add in cooked soya chunks and mix well. Add water and bring this to boil.
Now add in ground masala and mix well.
Simmer for few minutes.

Add in coriander leaves and mix well.
Serve
Pictorial:
Take all your ingredients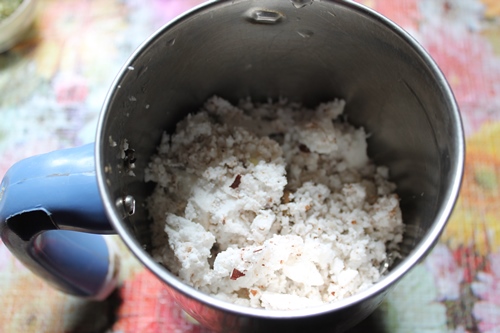 Take fresh coconut in a mixer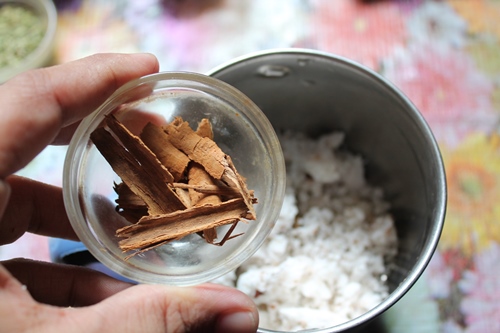 Add in cinnamon stick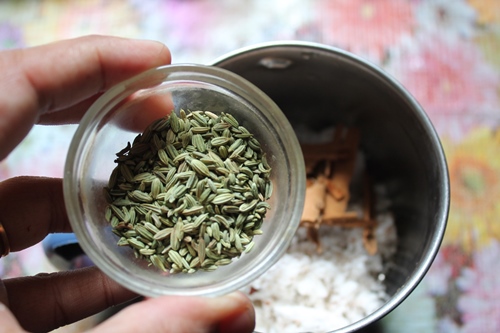 Add in fennel seeds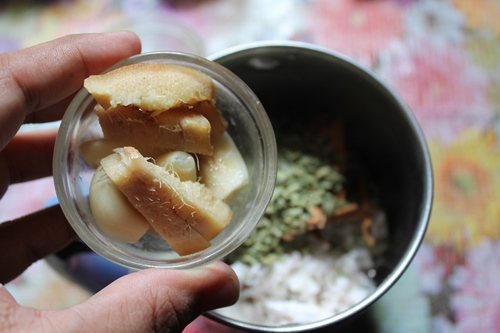 Add in garlic and ginger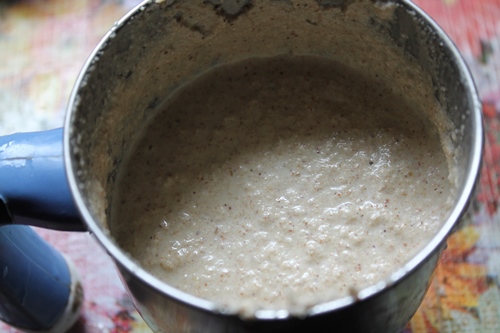 Grind it to a smooth paste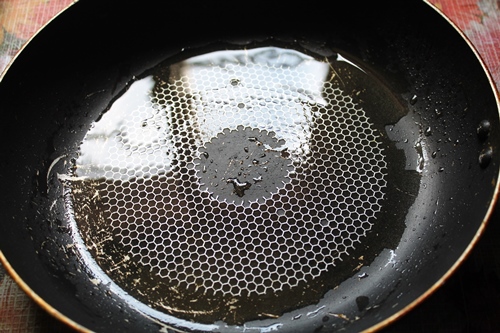 Heat oil in a pan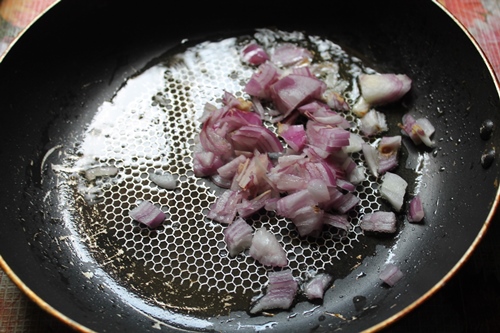 Add in onion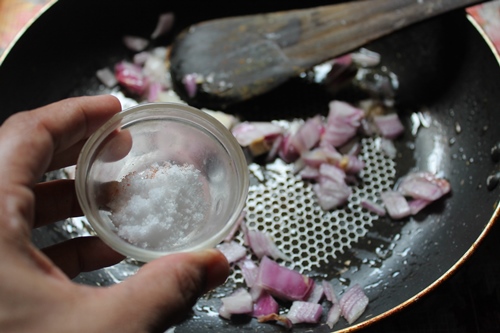 sprinkle some salt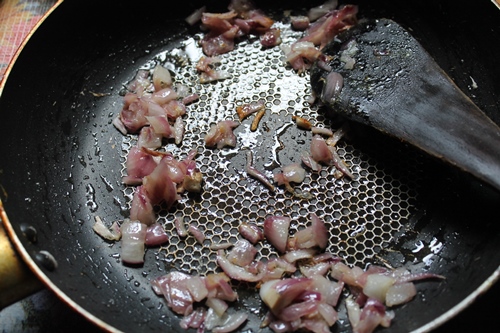 fry till golden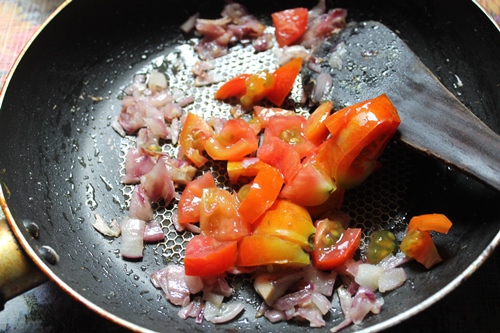 Add in tomatoes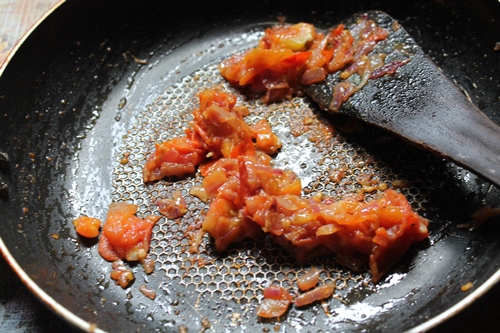 Saute till it turn mushy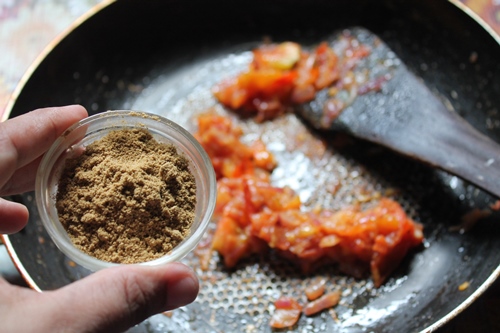 add in coriander powder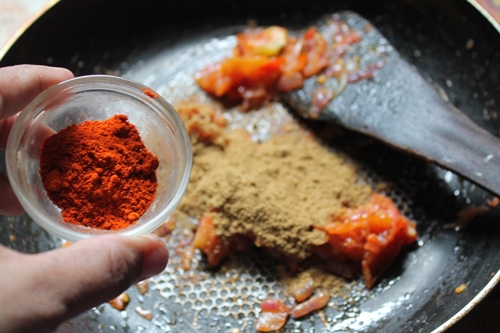 Add in chilli powder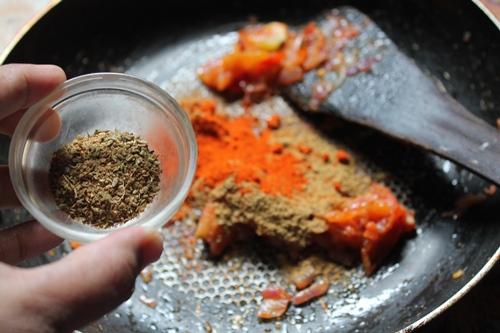 add in garam masala powder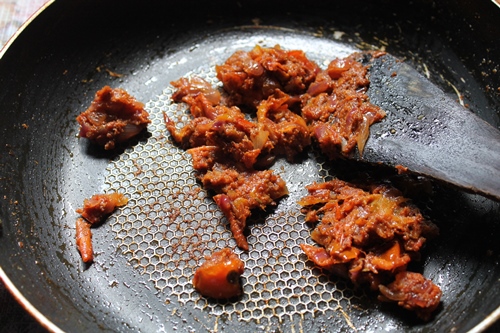 saute for few seconds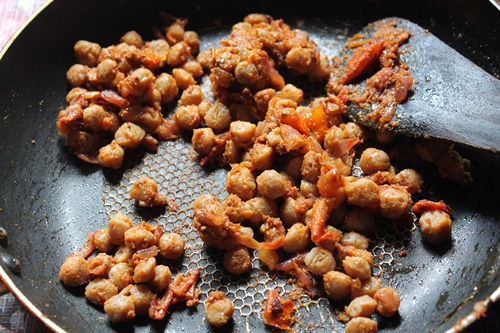 mix well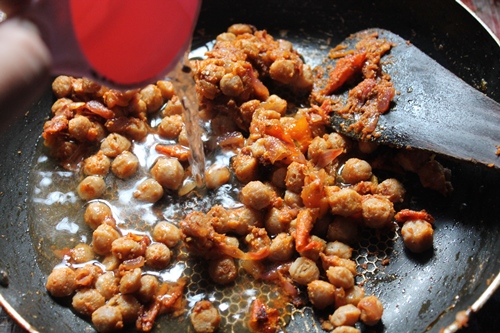 pour in water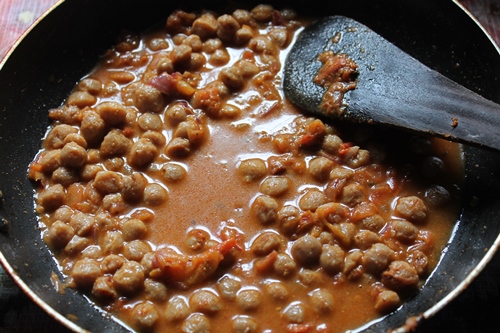 mix well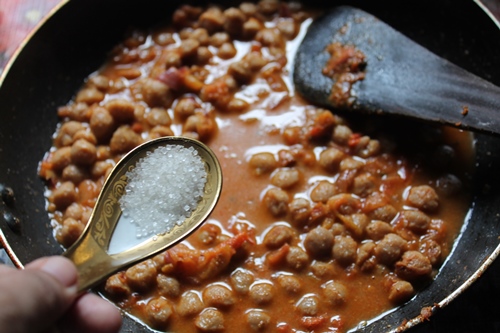 add in some sugar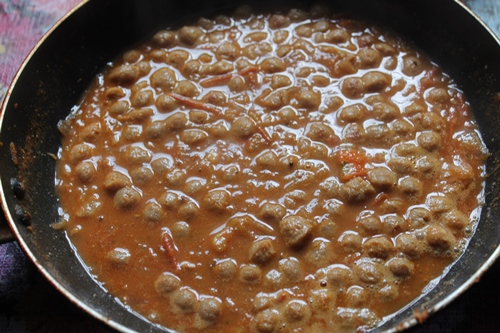 simmer for a while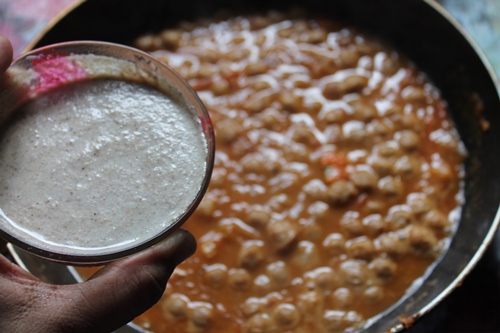 add in coconut masala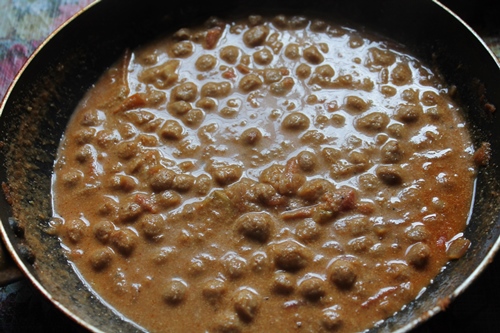 mix well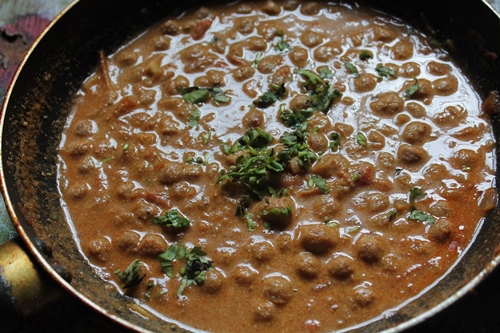 add in coriander leaves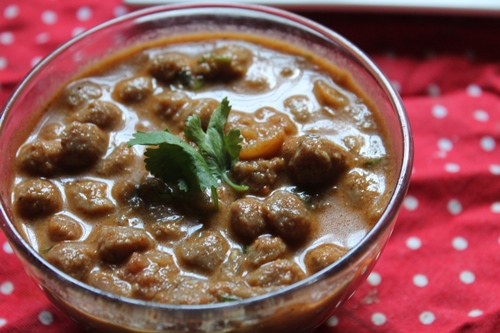 serve
I am Aarthi, a happy homemaker, mom of two beautiful girls, married to my high school sweet heart. My goal is to teach people that cooking can be way more easier and joyful than they think. Yummy Tummy features recipes all over the world with step wise pictures which surely shows the ease of cooking.