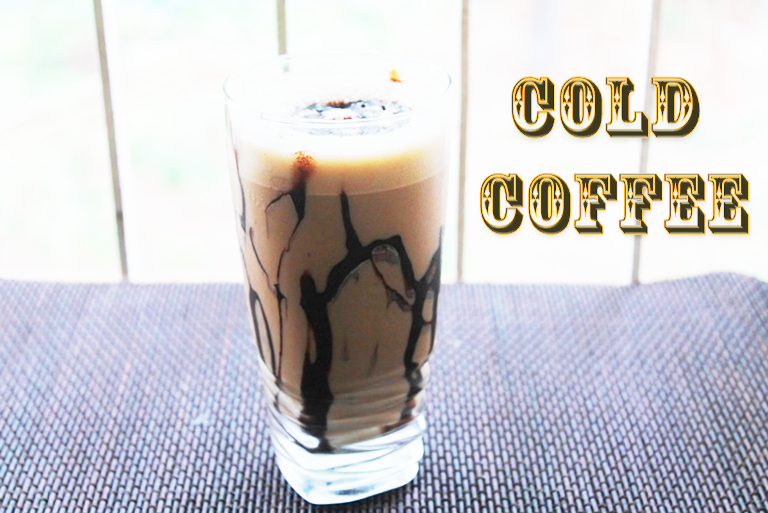 This is for those people who love coffee..It was so good that I couldn't stop with one cup..If you don't have icecream you could use fresh cream or do it without icecream..But I recommend you to try this with icecream… Please try this dish and let me know what you think…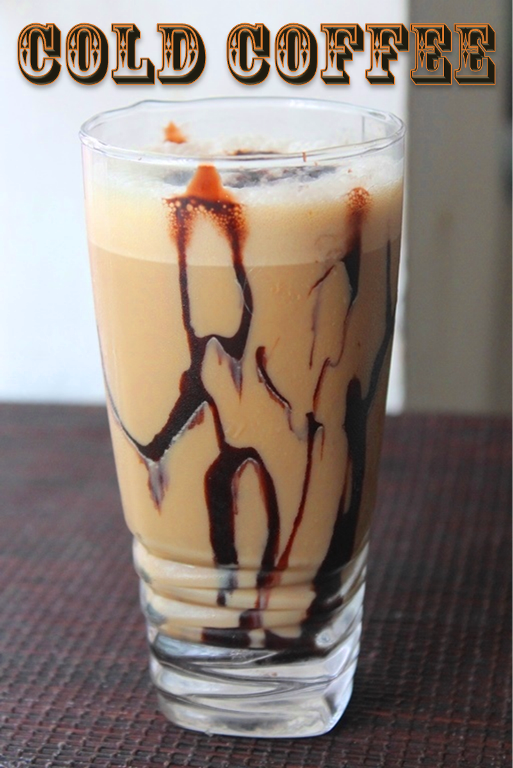 Preparation Time : 10 mins

Serves : 3
Ingredients:
Instant Coffee powder – 2 tblspn
Sugar – 4 tblspn
Cold Milk – 3 cup
Icecream- 5 to 6 scoops
Chocolate syrup as needed
Hot water – 3 tblspn
Method:
In a small bowl mix hot water with coffee powder,sugar and mix well.Let it cool down.
In a mixer add a few spoons or more of this coffee mixture,then put in milk, icecream and blend until creamy.
Take a glass, drizzle with chocolate syrup to create a pattern.
Pour this in a glass and you can add a scoop of icecream over it and drizzle with chocolate syrup.
Serve chilled.
Pictorial: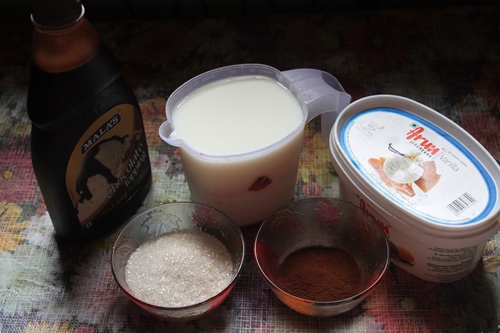 Take all your ingredients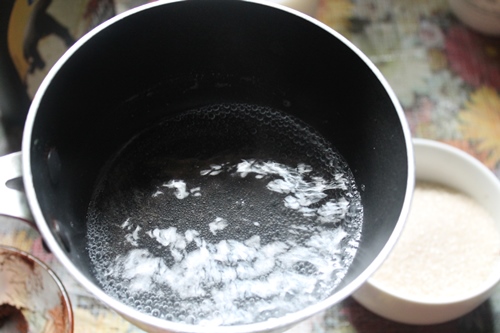 You need to boil some water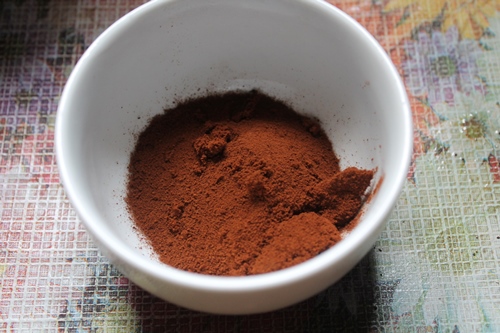 Take coffee powder in a bowl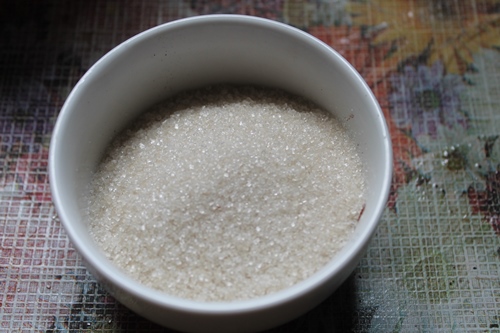 Add in sugar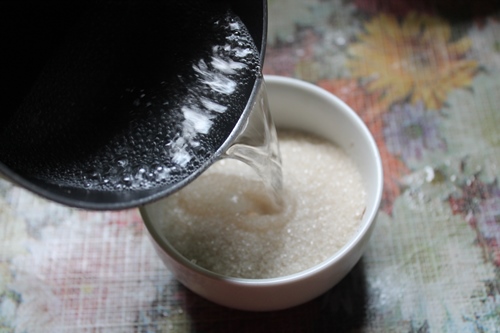 Pour over the hot water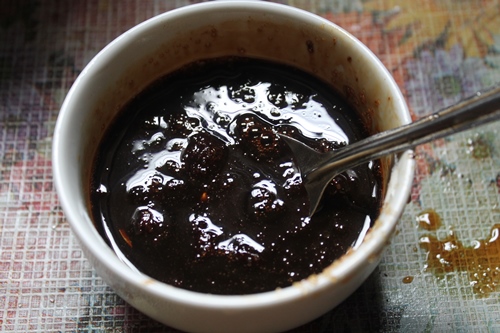 mix well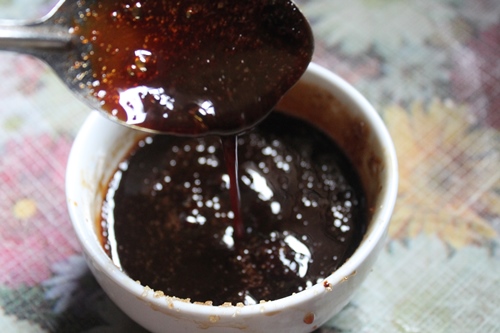 so this is your coffee syrup, you can store this in
a container in fridge for more than a week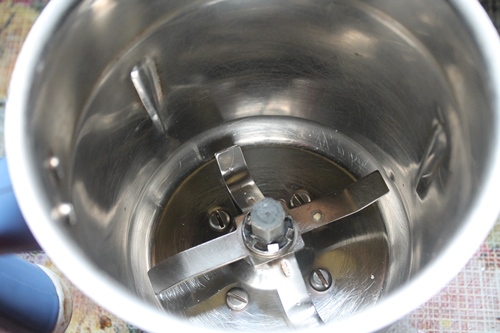 Take a blender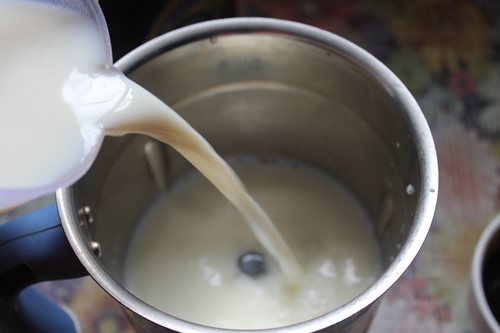 pour in your icecold milk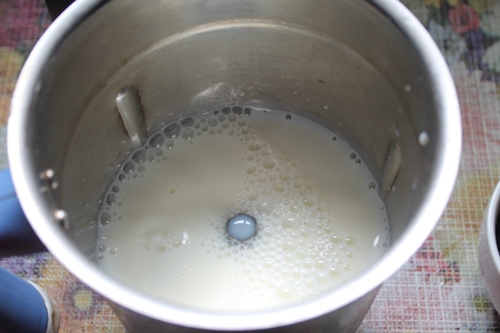 now the milk is in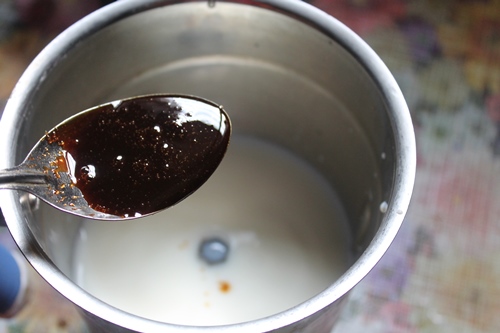 spoon as much coffee syrup as you like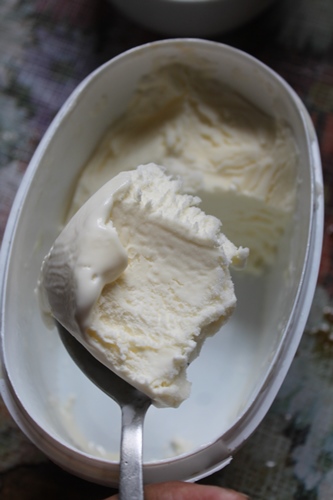 now take your vanilla icecream, if you can get
your hands on some coffee icecream then use that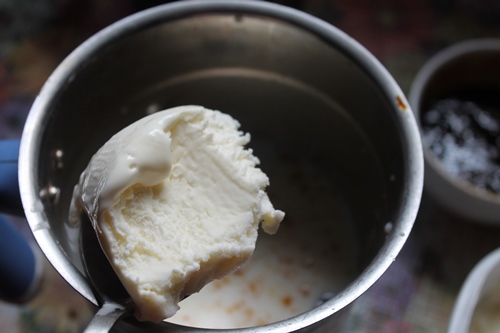 Scoop the icecream in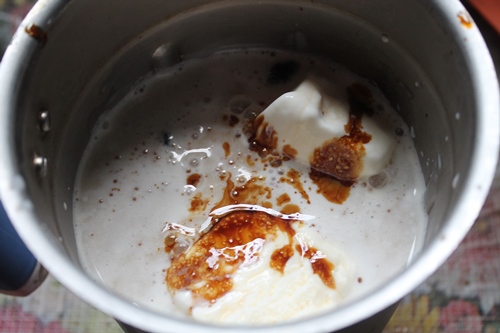 I added some more coffee syrup as well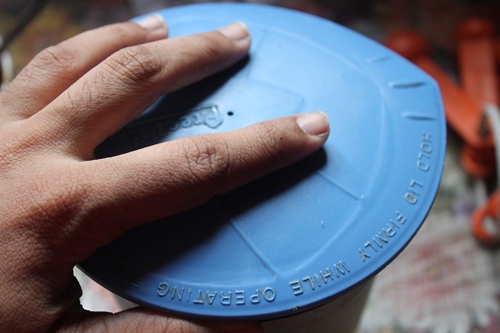 cover with a lid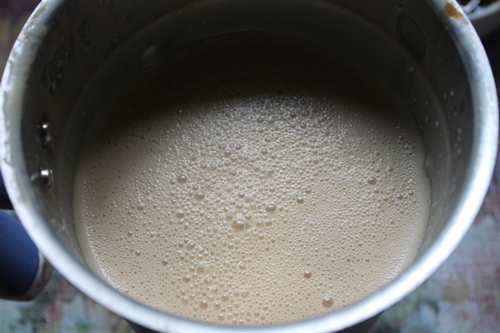 blend to a frothy milkshake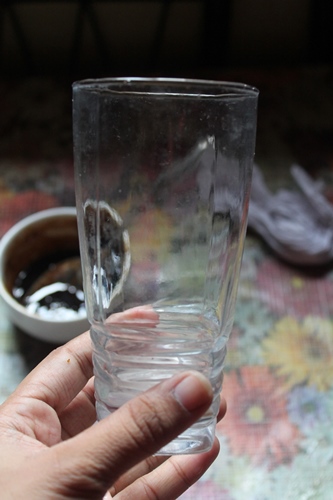 Take a cup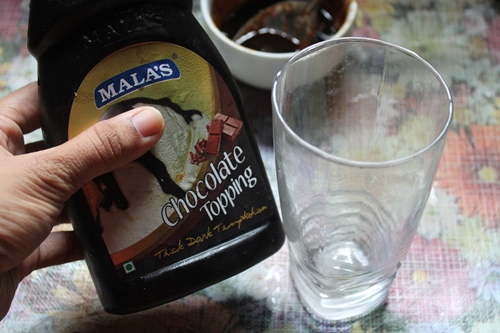 Now take your chocolate topping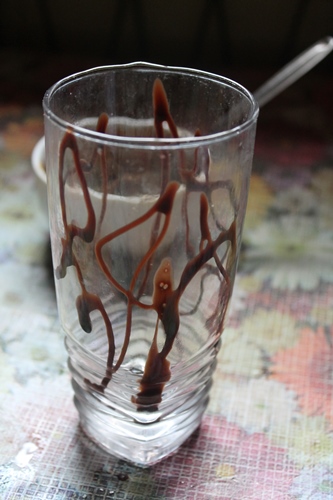 drizzle the chocolate topping in like a pattern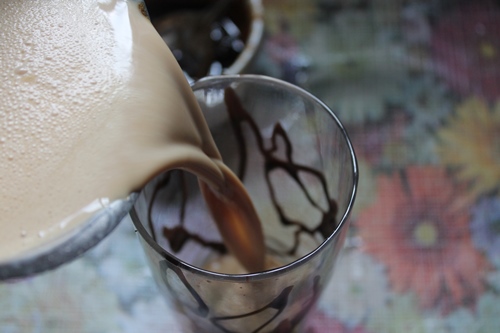 Pour the milkshake in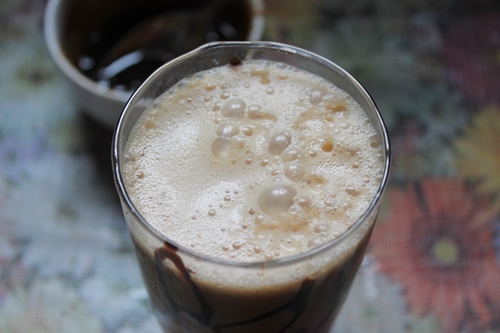 now it is frothy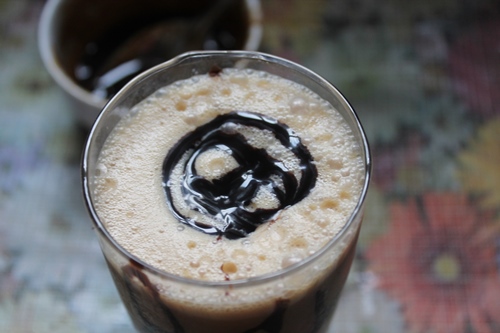 drizzle some chocolate topping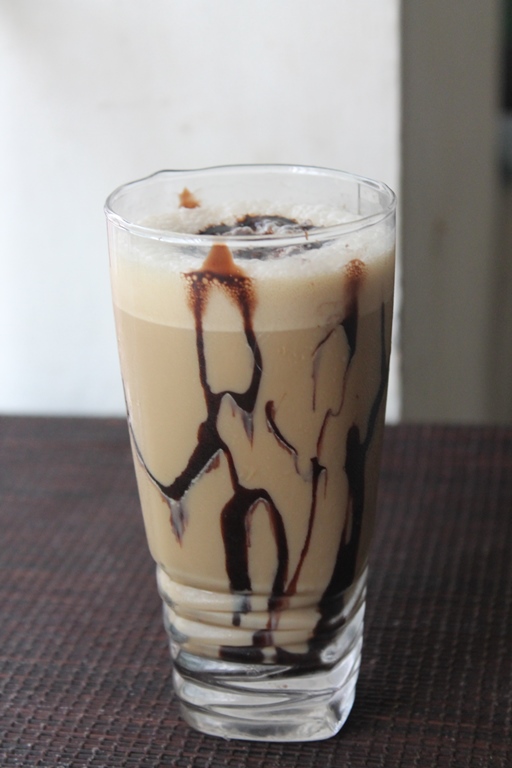 ENJOY
I am Aarthi, a happy homemaker, mom of two beautiful girls, married to my high school sweet heart. My goal is to teach people that cooking can be way more easier and joyful than they think. Yummy Tummy features recipes all over the world with step wise pictures which surely shows the ease of cooking.