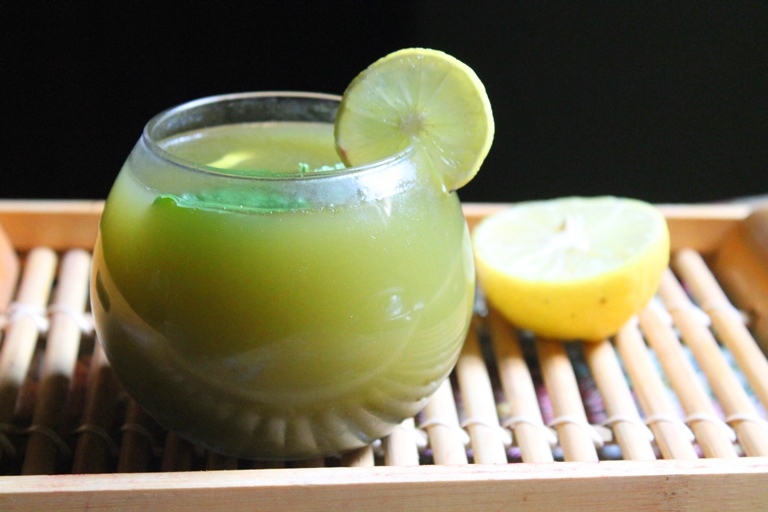 This has become my recent favourite. Love the flavours which is going in this drink and the taste is just perfect.
Similar Recipes,
Lemonade
Ginger Ale
Basil Seeds Lemonade
Mint Lemonade
Watermelon Lemonade
Mango Lemonade
Strawberry Lemonade
Mint Masala Soda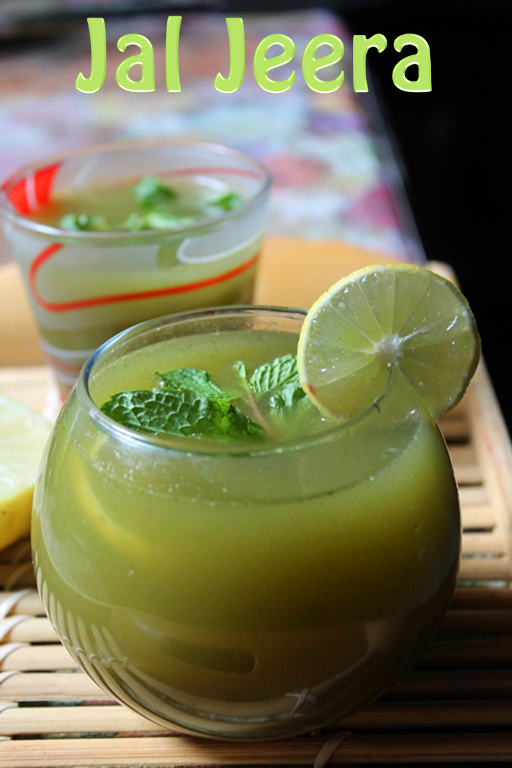 It is getting really hot in my place and i am making a big batch of this very often. So i can keep this in fridge and have it whenever i need it. This drink is really a thirst quencher.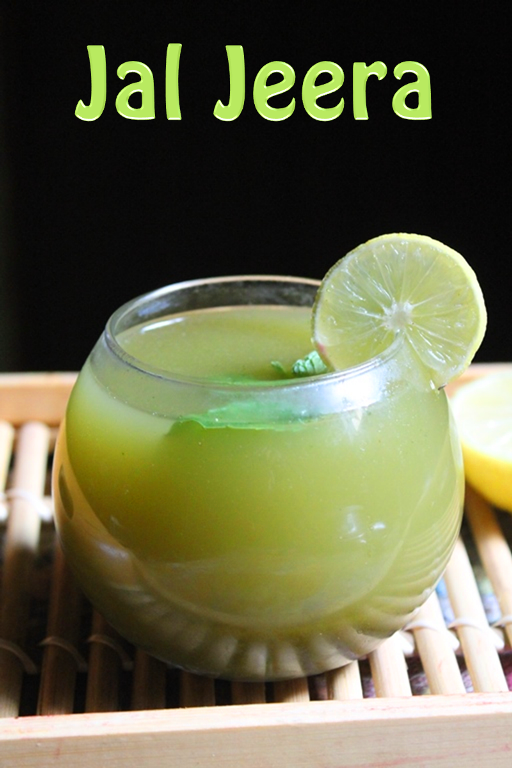 Hope you will give this a try and let me know how it turns out for you..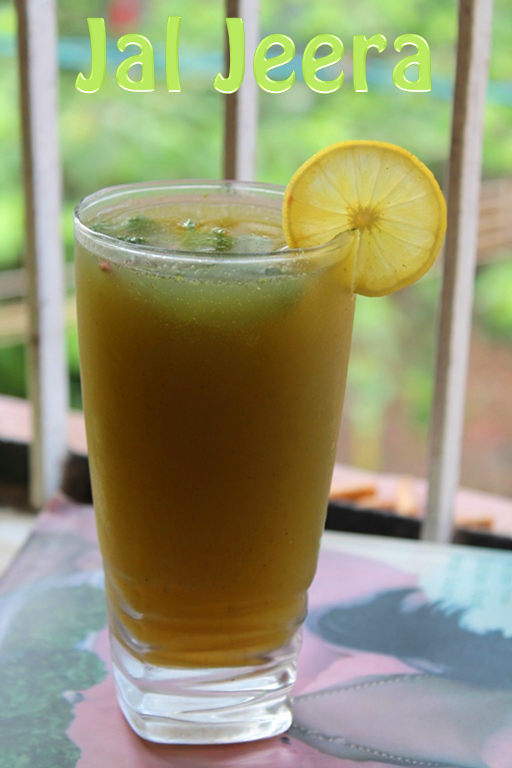 Preparation Time : 5 mins
Serves : 4 to 5
Ingredients :
Coriander Leaves – 1 cup
Mint Leaves – 1 cup
Sugar – 1/2 cup
Chat Masala Powder – 1.5 tsp
Cumin Powder – 1.5 tsp
Tamarind – 1 small lemon size
Lemon Juice – 3 tblspn
Salt – 1 tsp
Ginger – 3 cm piece peeled and chopped
Cold Water as needed
Method:
Take all the ingredient in a blender and make it into a fine paste add little water to it.
Strain this through a sieve. This is the syrup. you can store this in a fridge for a week.
You now add more water to it and mix well.
Mix and serve cold.
Notes:
1)The syrup can be store for a week in fridge. If you want to store for longer, you can freeze them in ice cube trays and use as needed.
Pictorial: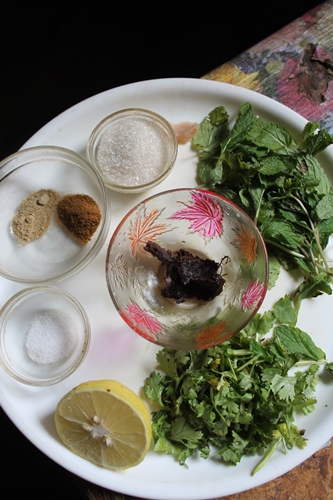 Take all your ingredients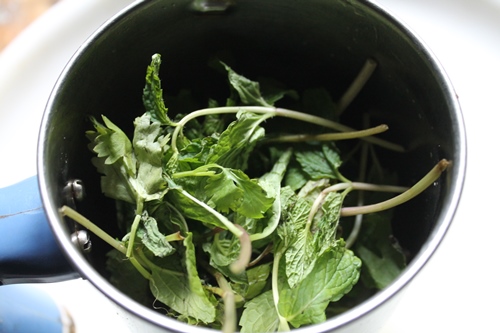 Take mint leaves in a blender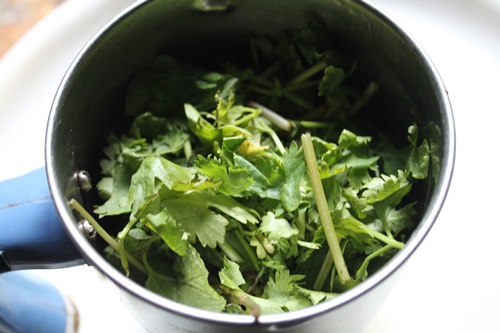 add in coriander leaves as well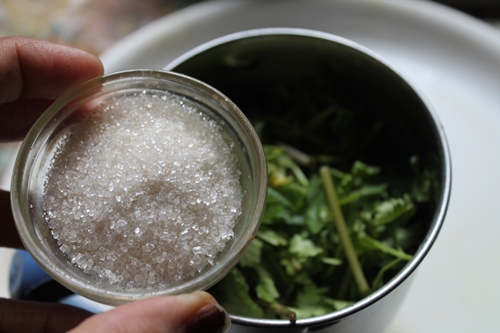 add in sugar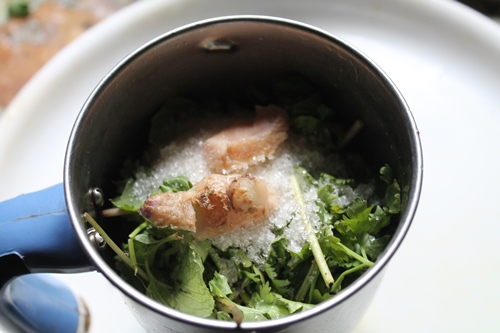 and some ginger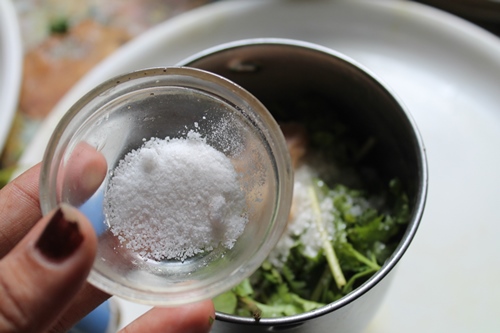 in goes some salt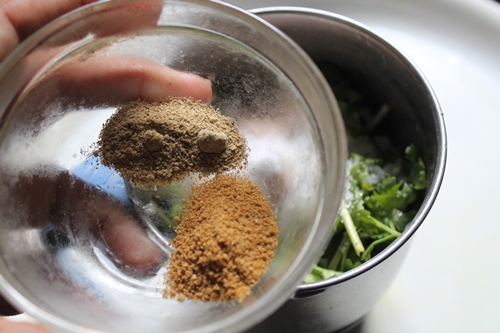 and some roasted jeera powder and chat masala powder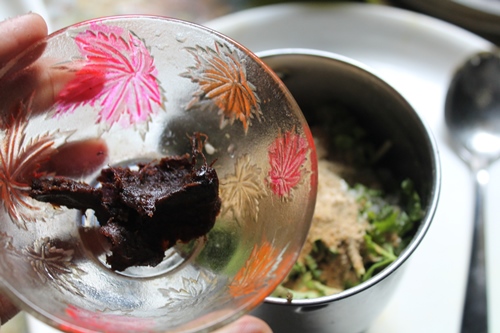 add in some seedless tamarind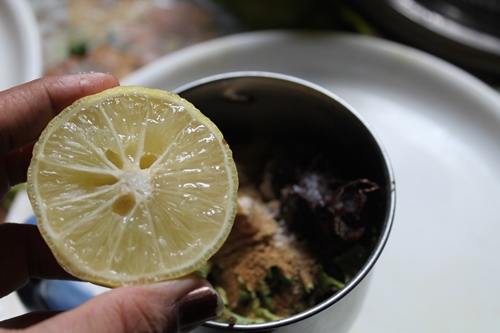 squeeze in some lemon juice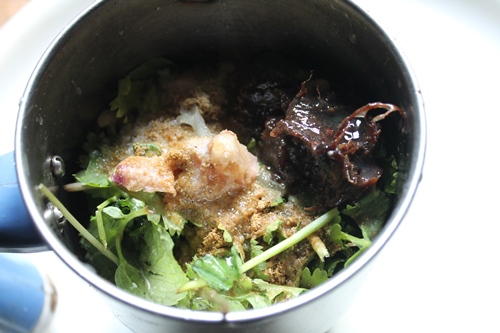 now add in little water and make it into a smooth paste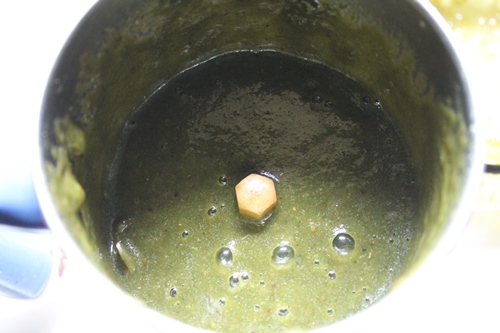 now it is very smooth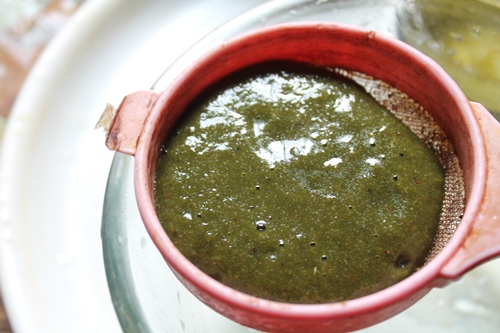 pass this through a strainer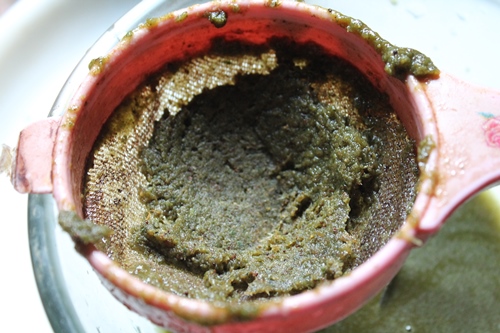 strain as much liquid as possible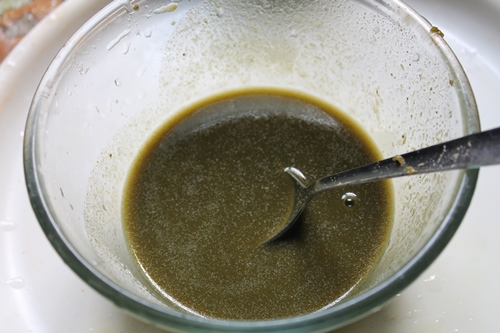 this is the strong essence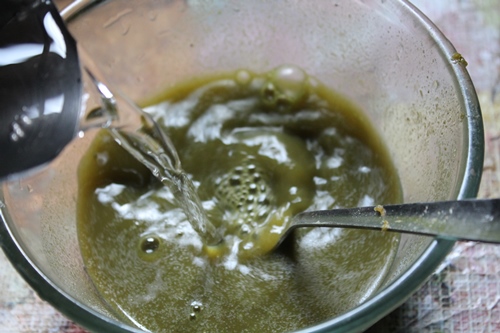 Now add more cold water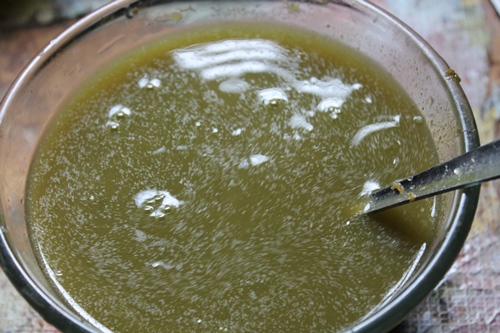 taste it and add more water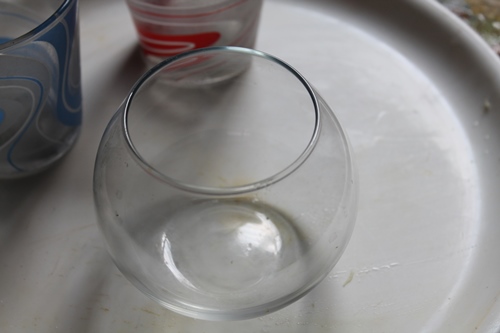 Take a glass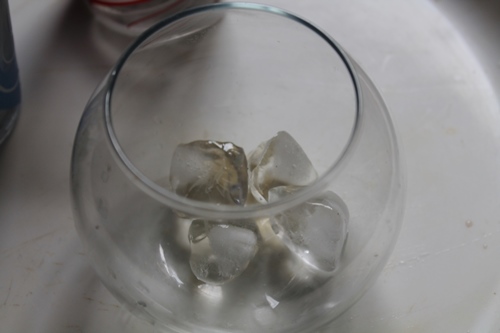 add few icecubes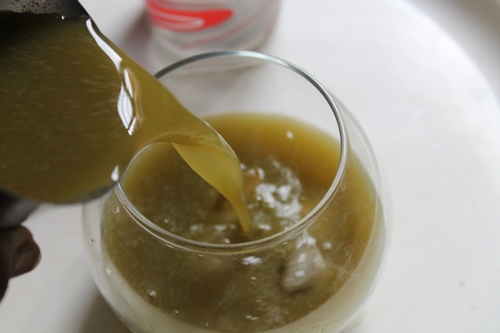 pour the juice in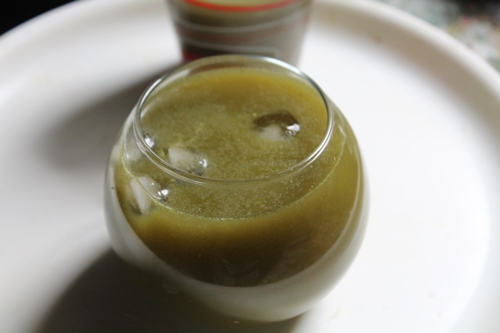 Enjoy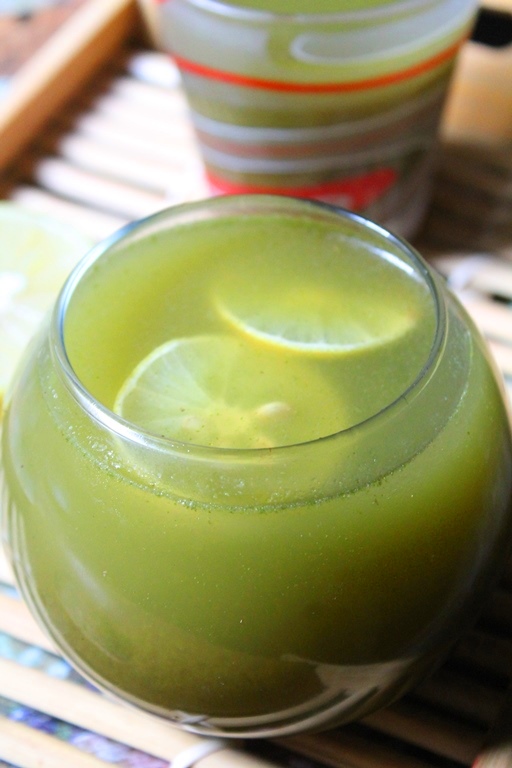 I am Aarthi, a happy homemaker, mom of two beautiful girls, married to my high school sweet heart. My goal is to teach people that cooking can be way more easier and joyful than they think. Yummy Tummy features recipes all over the world with step wise pictures which surely shows the ease of cooking.