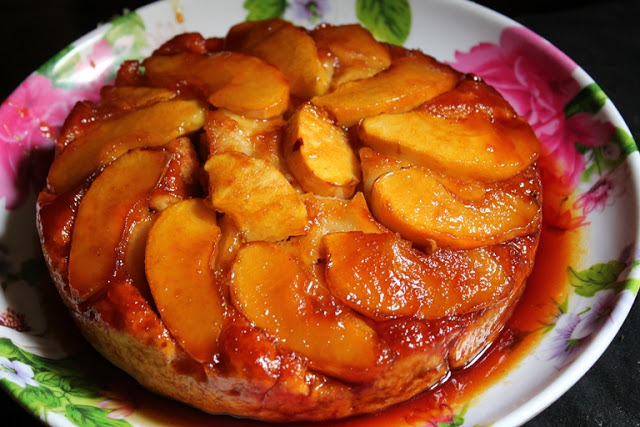 I have a love for upside down cakes, i have made three upside down cakes so far and this is my 4th one. I will be many more upside down cakes with many more fruits very soon..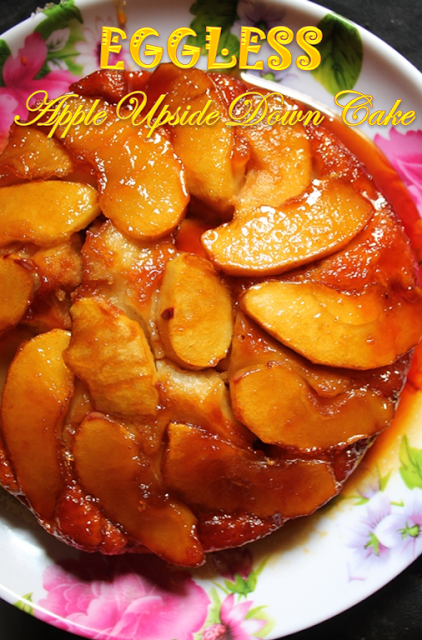 I wanted to try a low fat cake for a long time and this is the perfect recipe. This recipe calls just 2 tblspn of butter for the caramel alone and the cake itself doesn't need any fat..So it is low fat, eggless and delicious..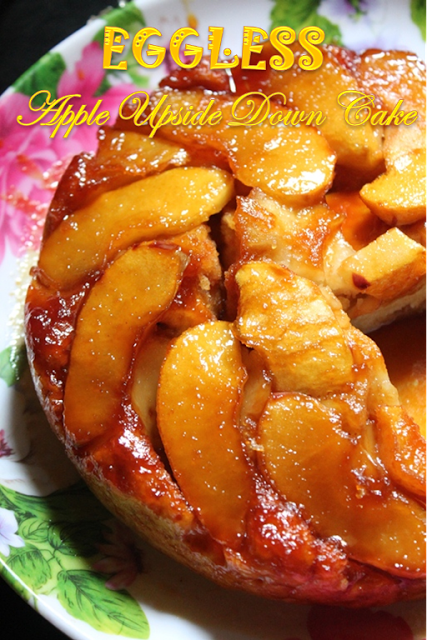 In place of apples, you can go with pineapples, pears, plums, peaches, strawberries, mangoes or any fruit you like..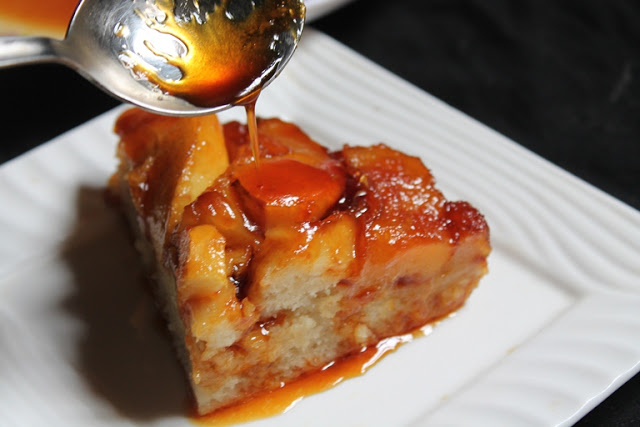 Hope you will give this a try and let me know how it turns out for you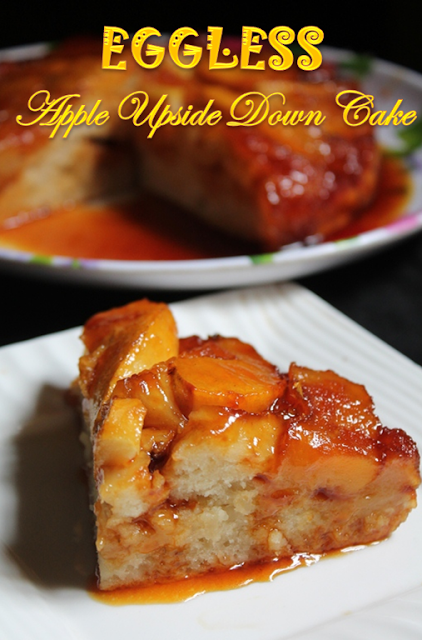 Preparation Time : 15 mins
Baking Time : 30 mins
Serves : 6 to 8
Recipe Source: Vegan-Magic
Ingredients:
Apples – 3 medium size
Sugar – 2 tblspn
Lemon Juice – 1/2 tsp
For Batter:
All Purpose Flour / Maida – 1 1/2 cup / 180 grams
Sugar – 1/2 cup / 100 grams
Baking Powder – 2 tsp
Milk – 1 cup / 240 ml
Vanilla Essence – 1 tsp
Lemon Juice – 2 tsp
Apple Puree – 3 tblspn (Optional)
For Caramel:
Sugar – 1/2 cup to 3/4 cup
Water – 3 tblspn
Butter – 2 tblspn
(My 1 cup measures 240 ml)
Method:
Preheat oven to 180 degree C. Grease a 22 cm round baking pan with some oil and set aside.
Now take your apples, peel them, core them, cut them into wedges.
Add 2 tblspn sugar and 1/2 tsp lemon juice over it and toss well. Set aside.
Take Milk in bowl, add in lemon juice, mix well and set aside.
Now lets make caramel, take sugar, water in a sauce pan and heat on medium heat, dont stir just keep swirling the pan and let the caramel bubble up and get dark. Now take it off the heat and add in butter and mix well.
Pour this into the greased pan and arrange apple slices over it. Set aside.
Now take the milk mix and add in sugar and apple sauce if using, Add in vanilla and mix well. Set this aside.
Now take flour, baking powder in a bowl and mix well.
Pour the milk mix into this and fold gently.
Pour this batter into the pan over the apples and spread it evenly.
Bake for 30 to 40 mins untill a toothpick inserted comes out clean.
Now remove the cake from oven, let it cool for 3 to 5 mins.
Invert it carefully into a plate while the cake is still warm.
Let them cool a little, slice and serve with scoop of icecream..


CHECK OUT THIS QUICK VIDEO:





Pictorial: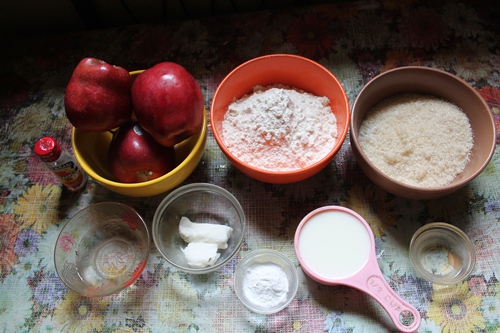 Take all your ingredients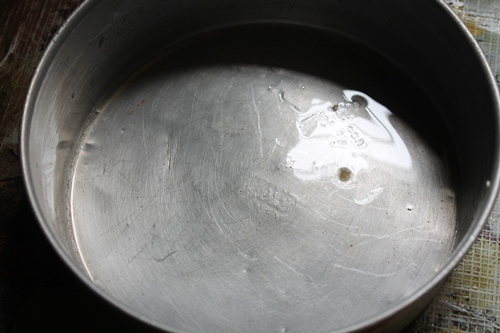 Grease a round tin with oil and set aside..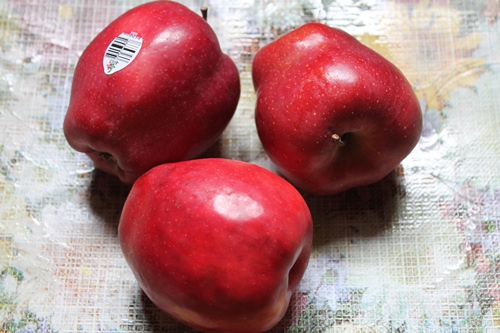 Take your apples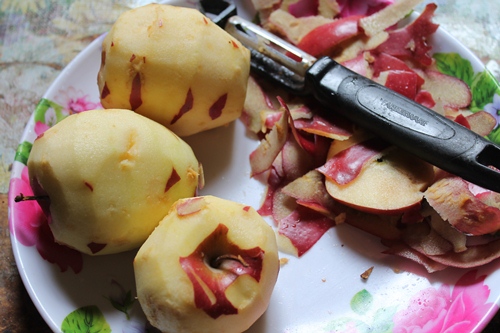 peel them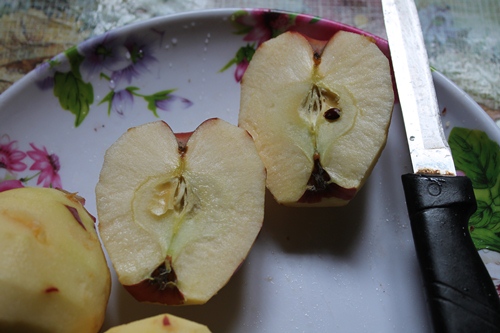 cut them in half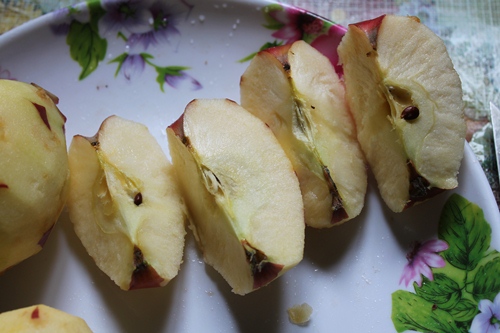 slice them like this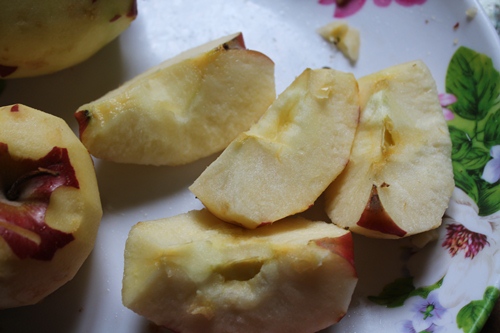 core them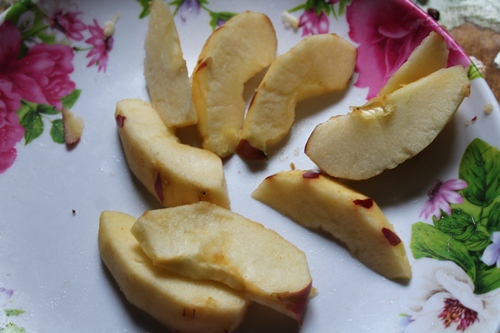 slice each of them thinly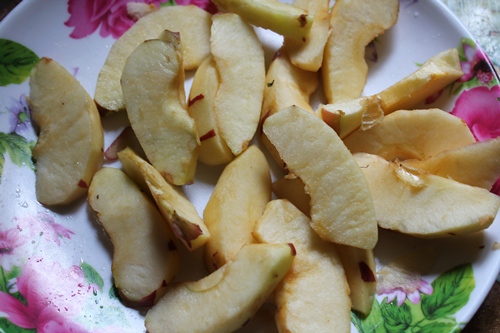 all done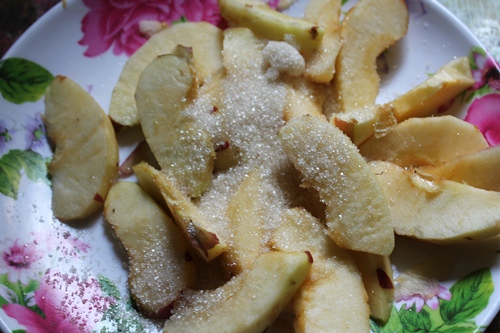 sprinkle over some sugar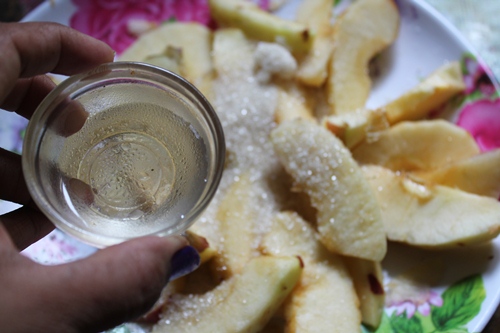 and some lemon juice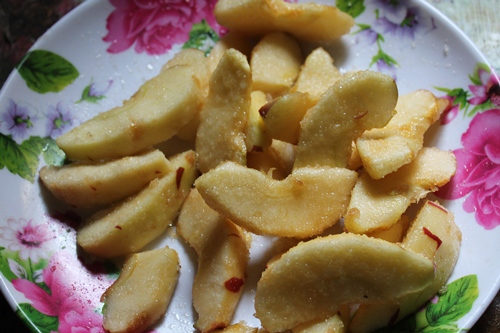 toss well and set aside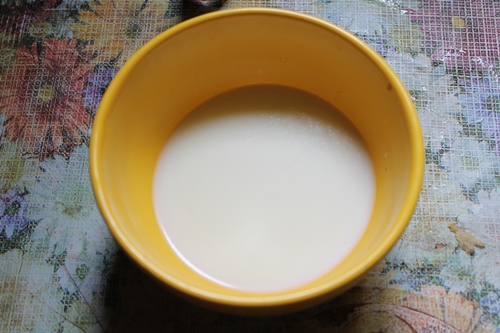 Take milk in a bowl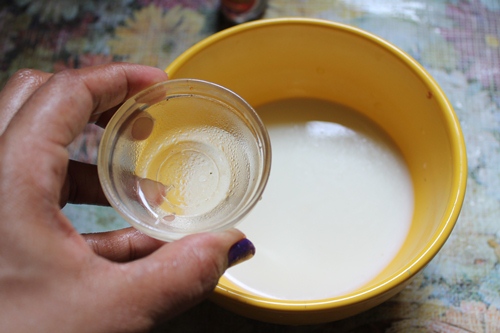 add lemon juice to it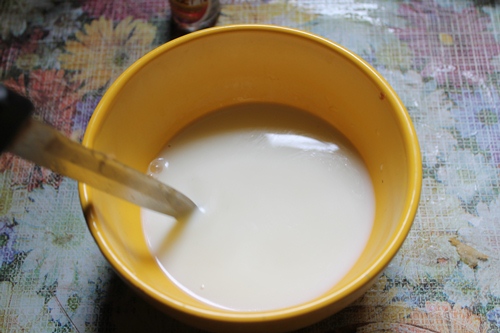 mix well and set aside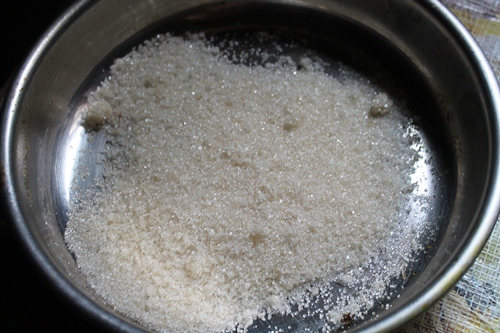 Now lets make the caramel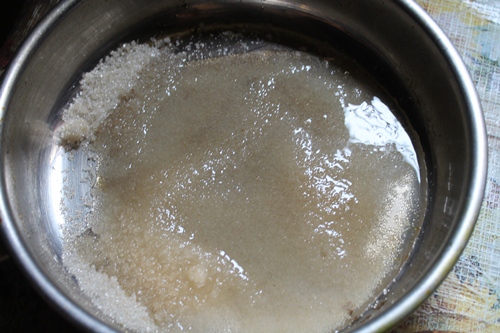 add water to sugar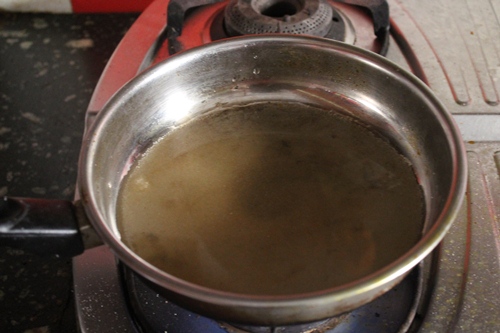 heat on medium heat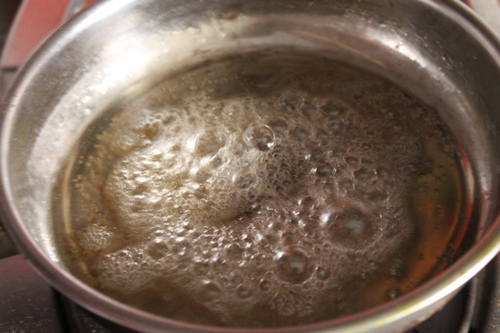 let the sugar melt down and let it bubble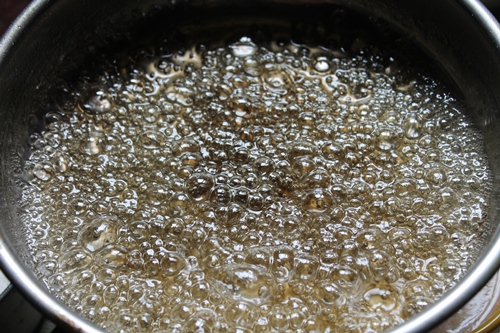 now it has reached a light golden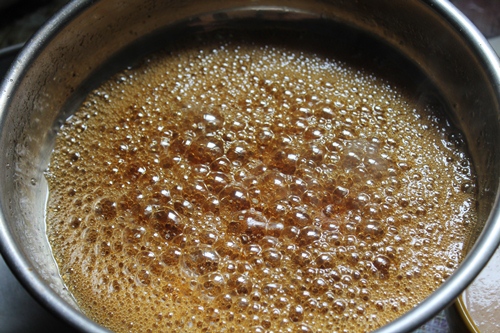 now it has turned little darker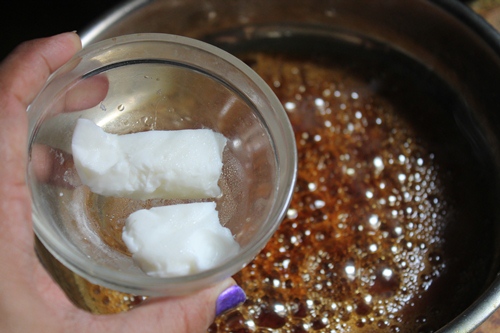 add butter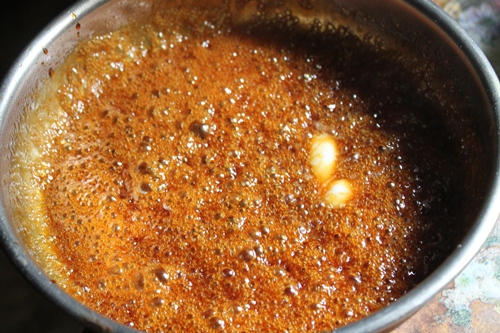 let it bubble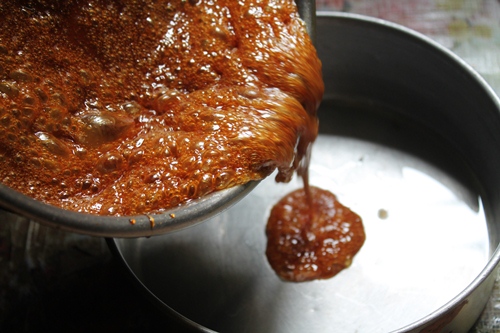 pour this over the pan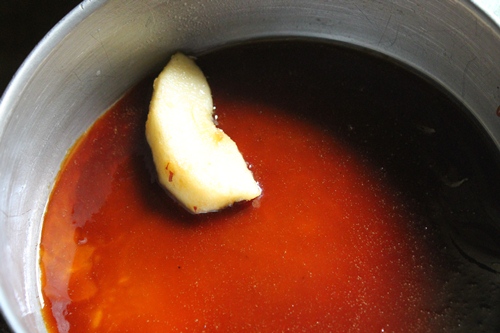 now start arranging the apples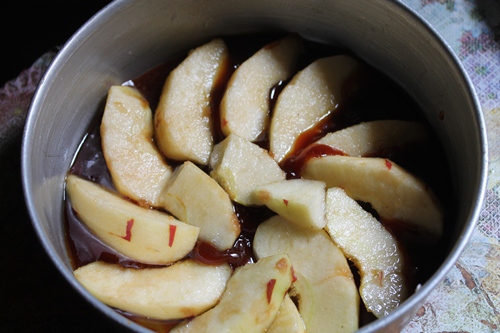 like this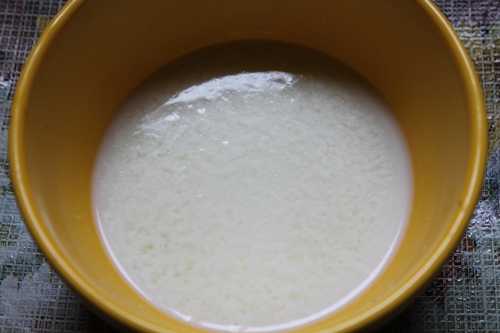 now take the milk..see it has turned into buttermilk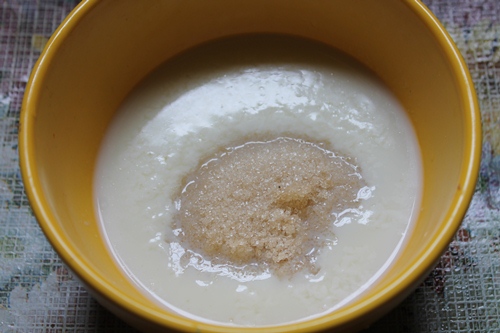 add in sugar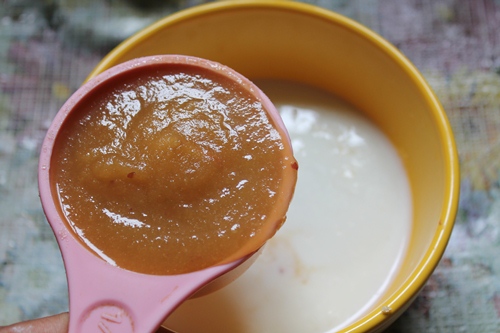 i added some pureed apple, this is optional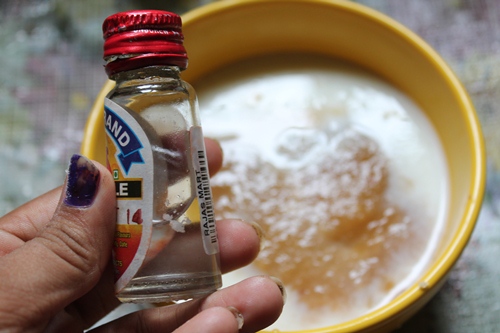 add in vanilla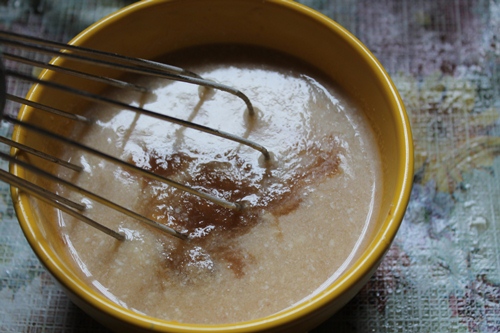 mix well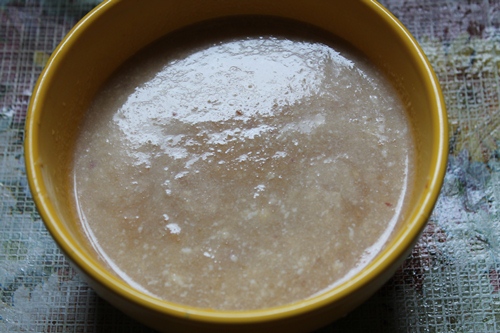 set aside for a min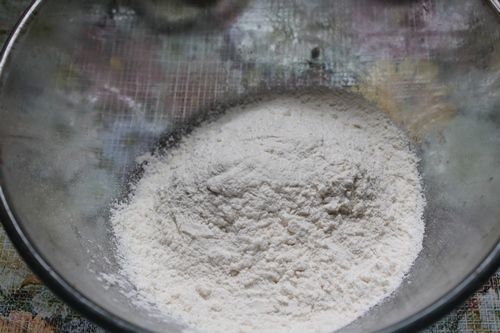 Take flour in a bowl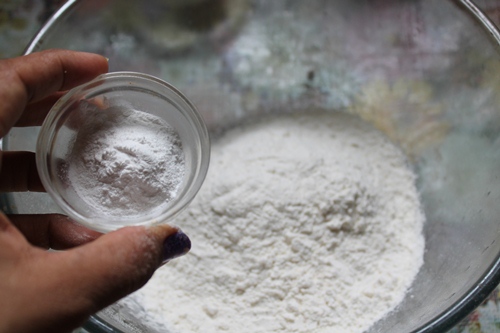 add in baking powder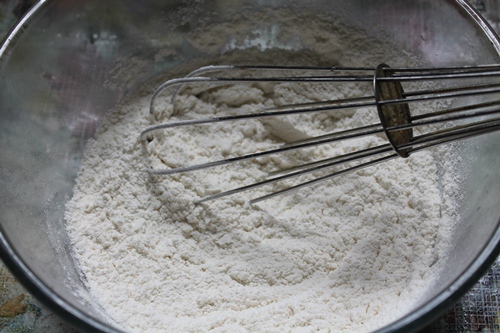 mix well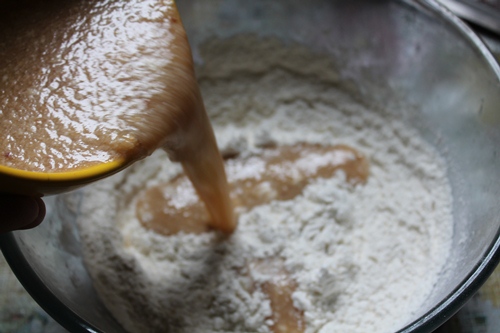 Pour this into the flour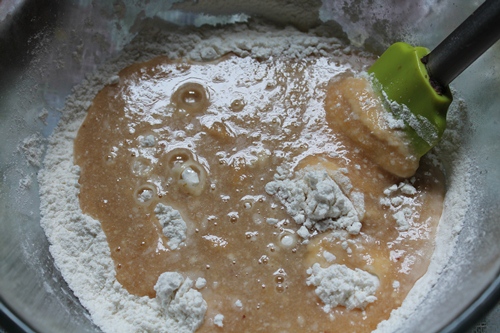 fold gently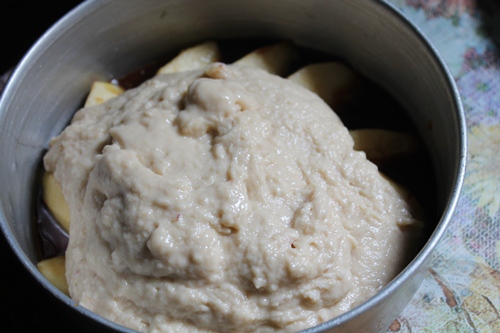 spoon the batter over it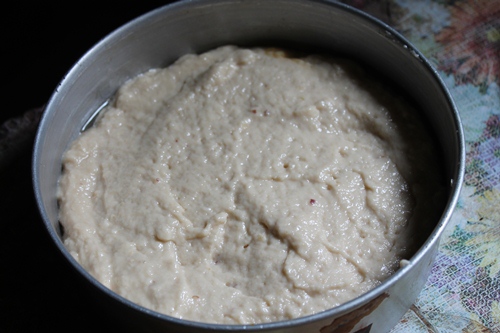 spread it out evenly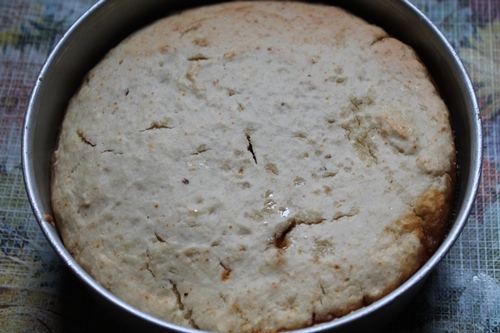 bake them..Let them cool just for 5 mins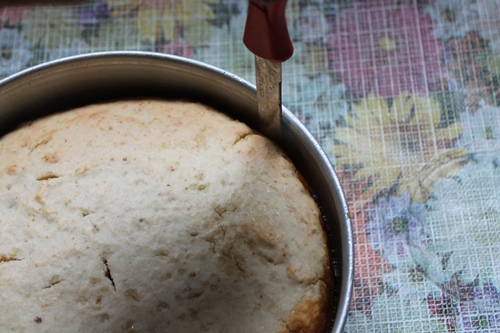 run a kinfe around the sides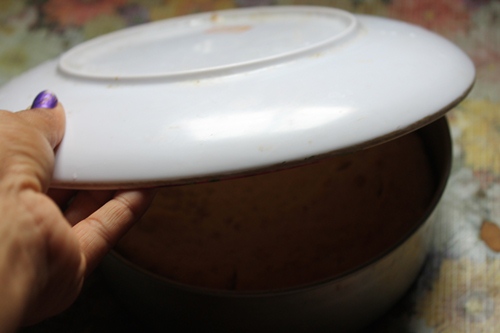 place a plate over it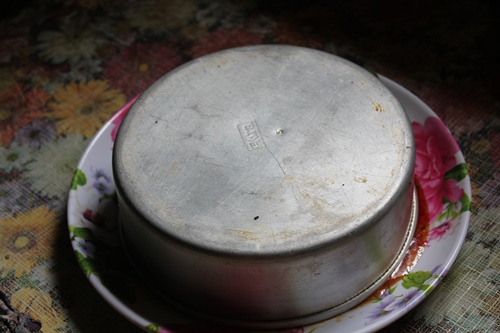 invert it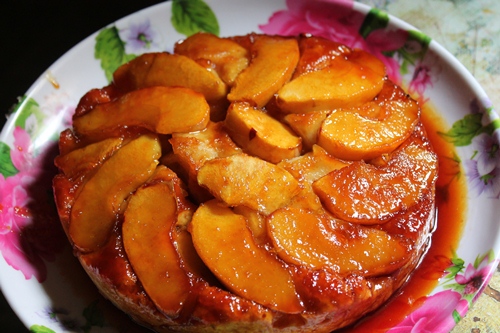 TA DA…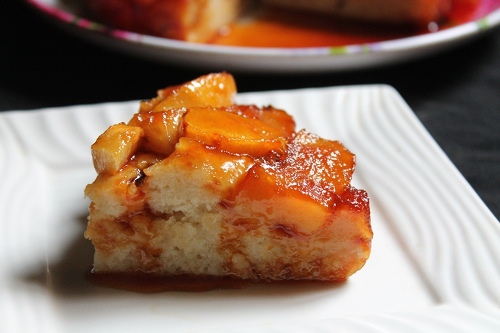 Slice and serve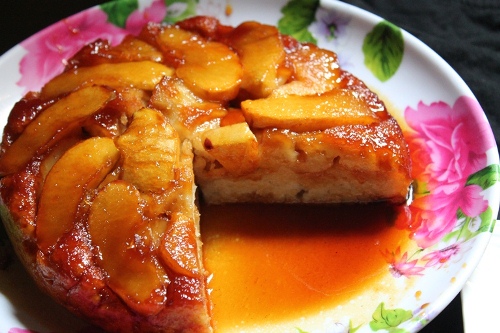 Enjoy
I am Aarthi, a happy homemaker, mom of two beautiful girls, married to my high school sweet heart. My goal is to teach people that cooking can be way more easier and joyful than they think. Yummy Tummy features recipes all over the world with step wise pictures which surely shows the ease of cooking.