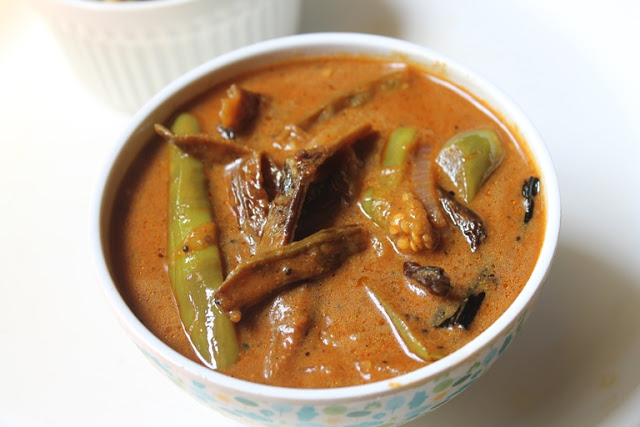 This is a simple and delicious puli kulambu recipe which is made using dried vathal. We usually get dried cluster beans, dried chillies, dried brinjal, dried vadam from stores and keep it handy. Because when i dont have any veggies on hand, i can use them up and make a quick vatha kulambu or puli kulambu. This is one recipe which i learned from my mom, she makes it only with the dried cluster beans. But i had some onion and a piece of long variety green brinjal on hand so i used that also..
Similar Recipes,
Puli Kuzhambu
Maa Vatral Kuzhambu
Sundaikai Vathal Kuzhambu
Pumpkin Theyal
Karamani Kuzhambu
Paruppu Urundai Kuzhambu
Ulli Kuzhambu
Cucumber Pulikary
Kara Kuzhambu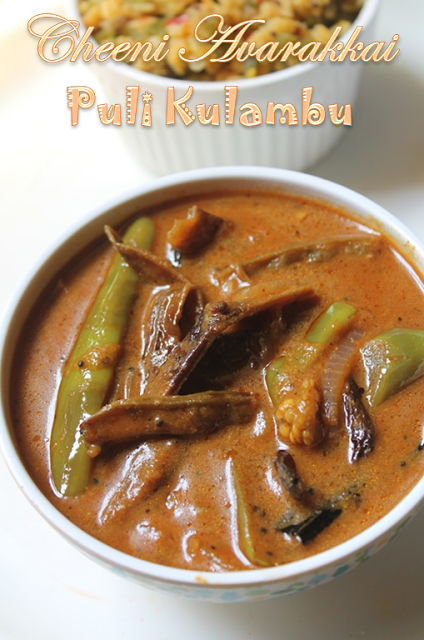 Hope you will give this a try and let me know how it turns out for you..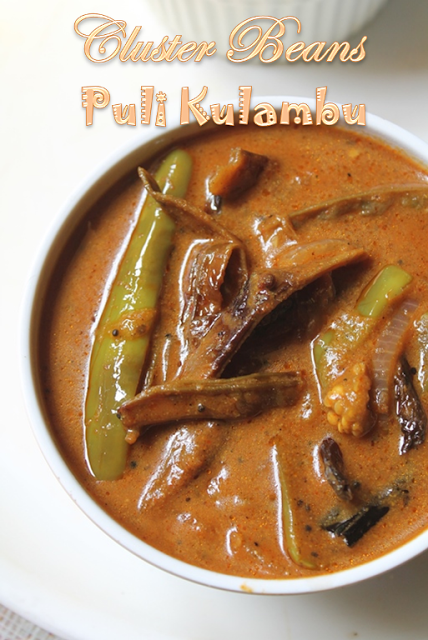 Preparation Time : 10 mins
Cooking Time : 25 to 30 mins
Serves : 4


Ingredients:
Oil – 3 tblspn
Dried Cluster Beans – 1 cup
Onion – 1 medium size sliced thinly
Brinjal – 1 sliced ( I used green long variety)
Tamarind – a small gooseberry size
Chilli Powder – 2 tsp
Coriander Powder / Malli Podi – 1.5 tblspn
Turmeric Powder / Manjal Podi – 1 tsp
Mustard Seeds / Kaduku – 1 tsp
Urad dal / Ulundu Paruppu – 1 tsp
Asafoetida / Hing / Kaya Podi – a pinch
Rice Flour / Arisi Mavu – 1 tsp
Salt to taste
Water as needed
Method:
Soak tamarind in water for 5 mins., Squeeze and strain it. Add in chilli, coriander, turmeric and salt. Mix well and set aside.
Heat oil in a pan, add in dried cluster beans and fry till crispy.
Add in brinjal and onions. Saute for a min.
Add in the spice tamarind mix and mix well.
Bring it to a boil, simmer till the veggies are cooked.
Now add in the rice flour which is mixed with water paste. This will thicken the curry.
Enjoy with rice.
Pictorial: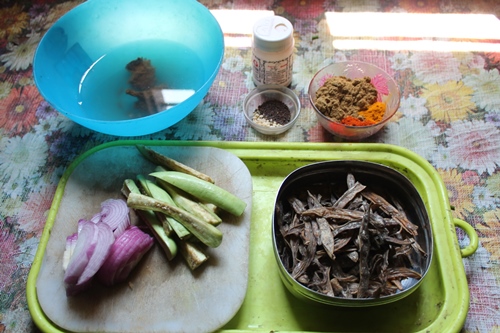 Take all your ingredients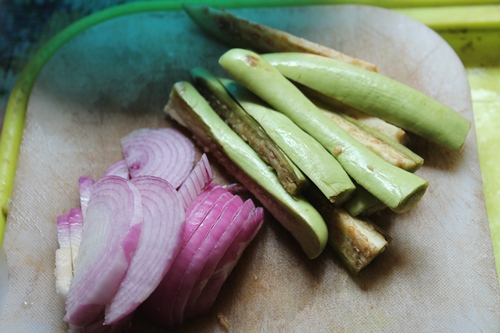 Slice up your onions and green brinjal lengthwise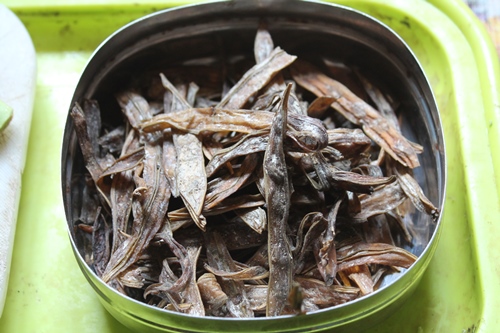 You will also need some dried cluster beans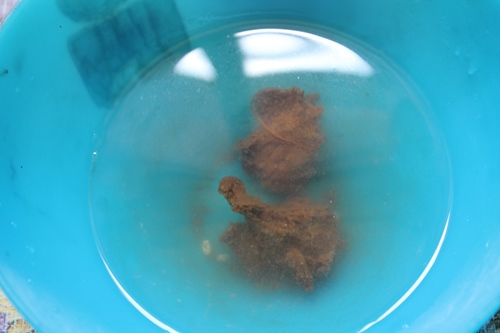 Soak tamarind in some water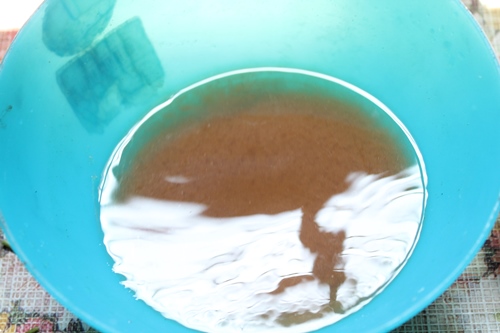 Squeeze the pulp and strain the juice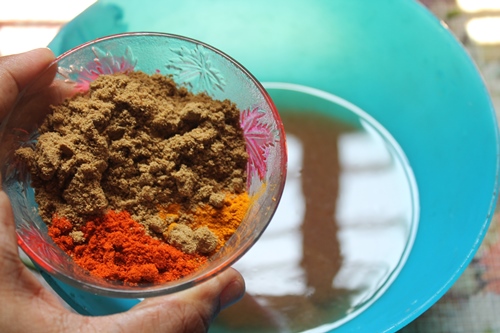 Add in turmeric, coriander and chilli powder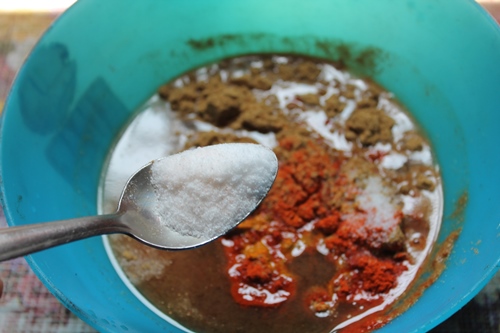 add some salt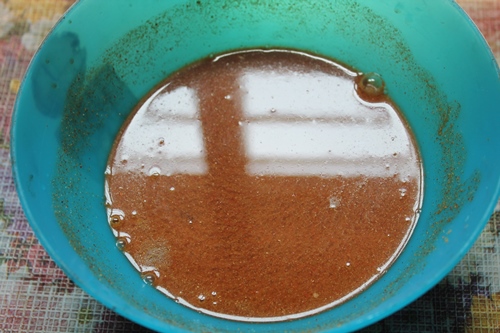 Mix well and set aside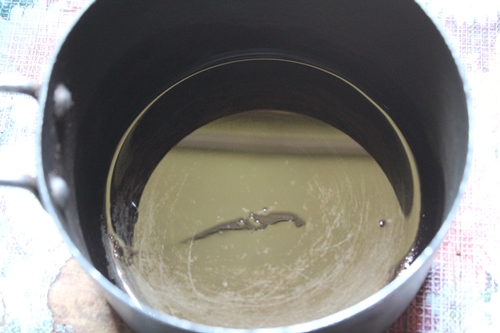 Heat oil in a pan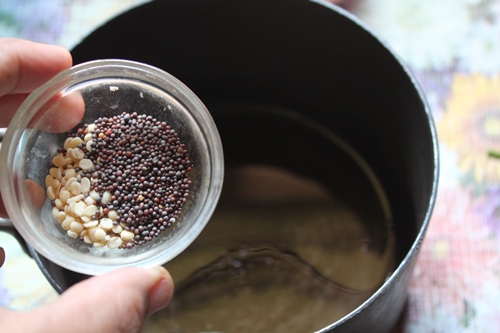 Add in mustard and urad dal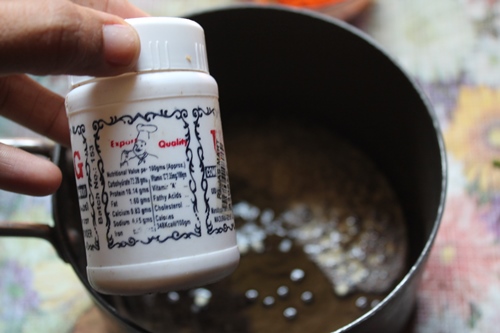 Add little asafoetida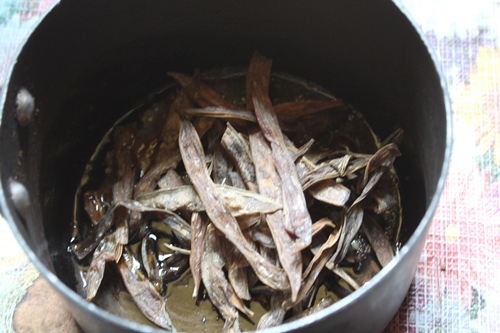 now add in the dried cluster beans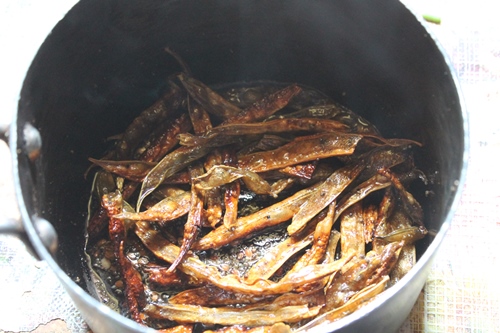 fry till it gets crispy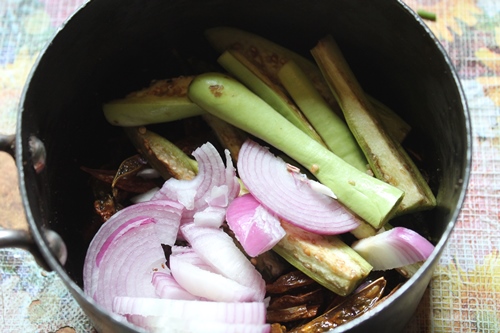 add in onions and brinjal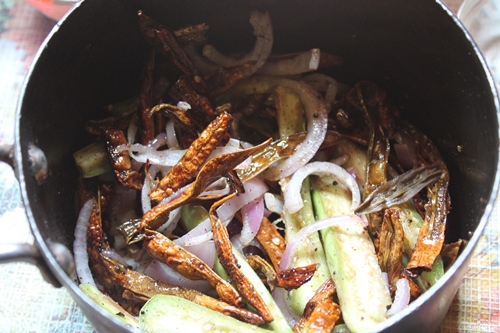 toss that well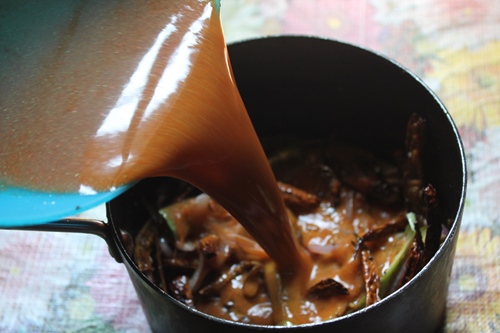 Pour in the spice mix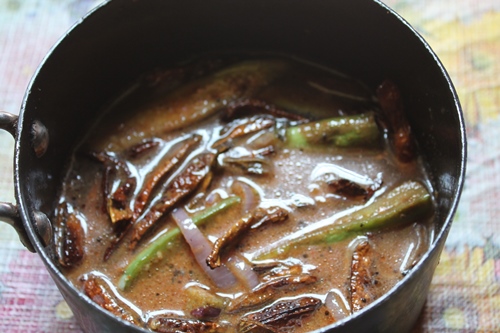 mix well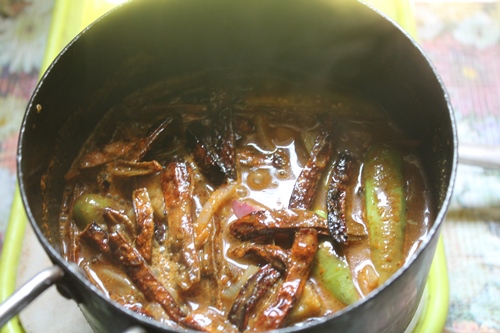 bring it to a boil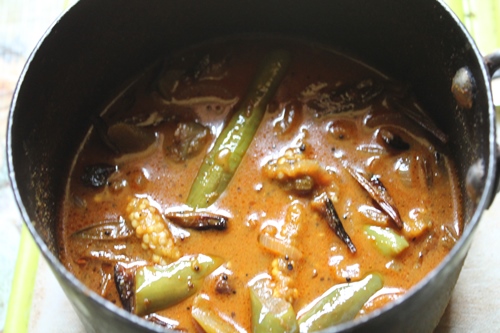 simmer till it gets thick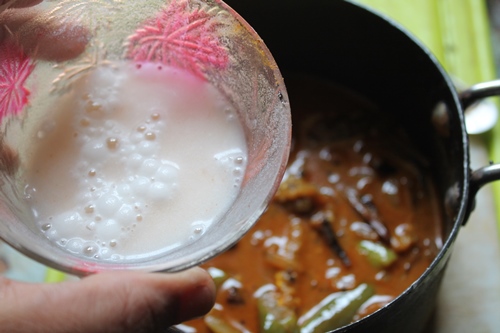 Add in the rice flour mix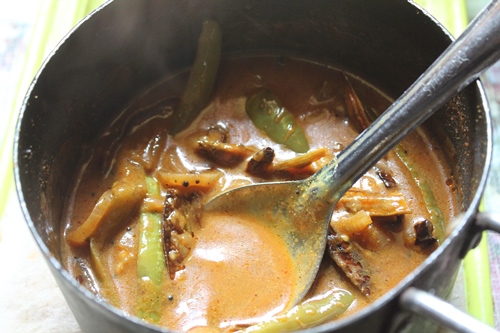 mix well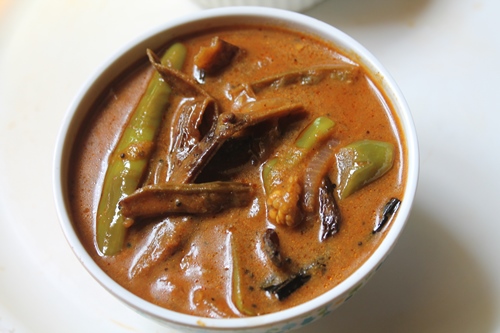 Serve
I am Aarthi, a happy homemaker, mom of two beautiful girls, married to my high school sweet heart. My goal is to teach people that cooking can be way more easier and joyful than they think. Yummy Tummy features recipes all over the world with step wise pictures which surely shows the ease of cooking.