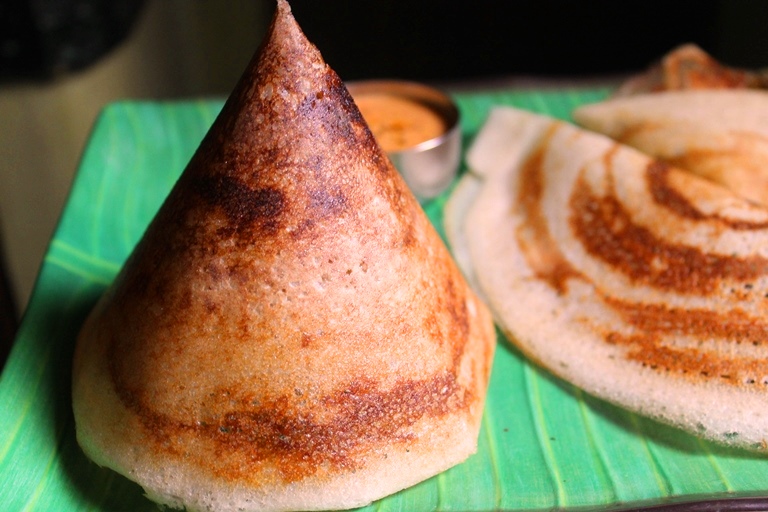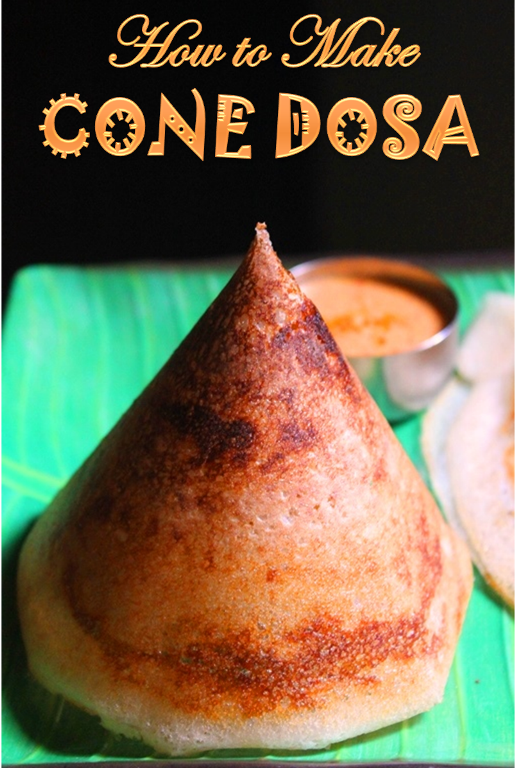 Hope you give this a try and let me know how it turns out for you..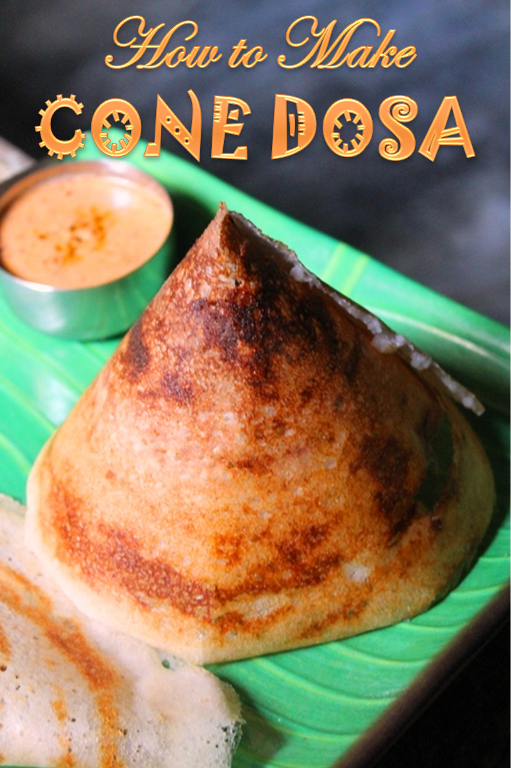 Preparation Time : 5 mins
Cooking Time : 1 to 2 min per dosa
Makes : 3 to 4 dosa
Ingredients:
Sugar – 1/2 tsp
Water as needed
Oil or ghee as needed
Method:
Take batter, sugar in a bowl. Add little water if the batter too thick. Mix well.
Heat a dosa pan and spread batter thinly and evenly.

Drizzle with oil or ghee all over it.
Cut it at a radius and start rolling it.
Serve.
Pictorial: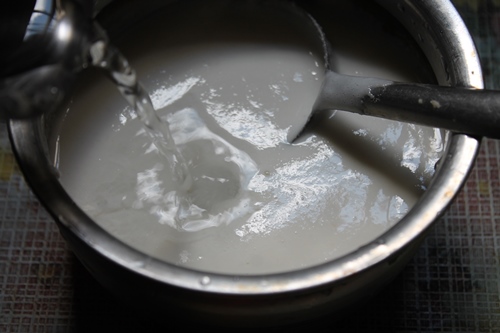 Add little water to it, if it is too thick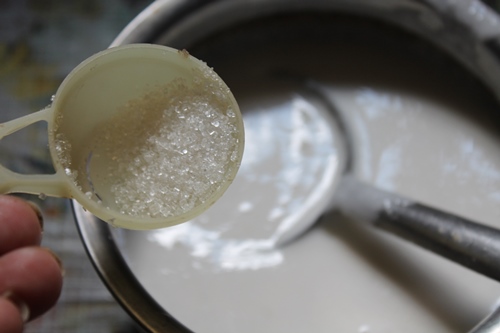 add little sugar to it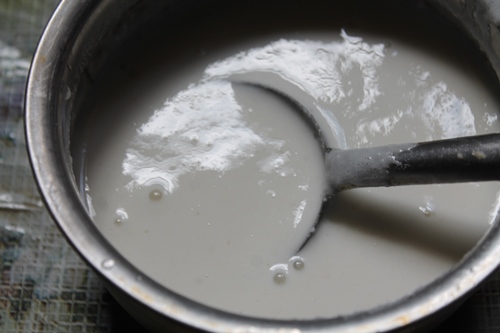 mix well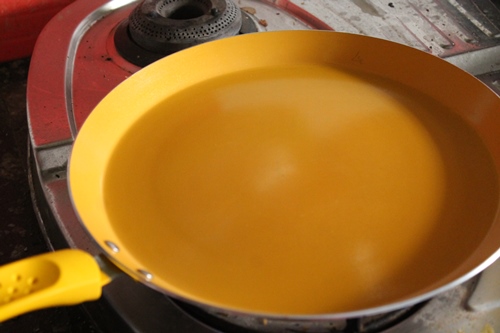 Heat a dosa tawa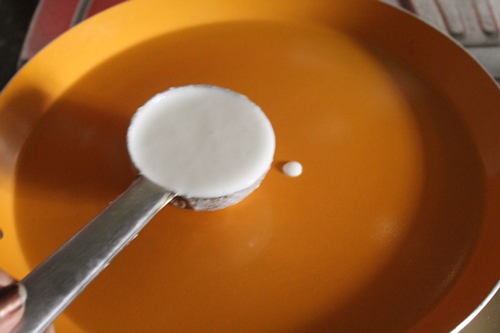 take a ladleful of batter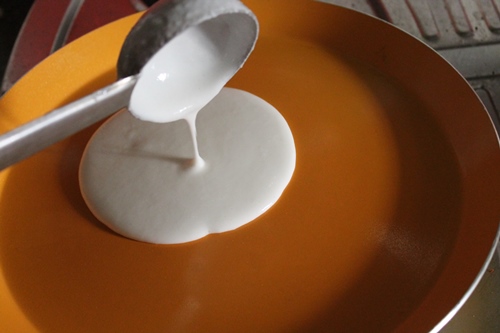 pour it in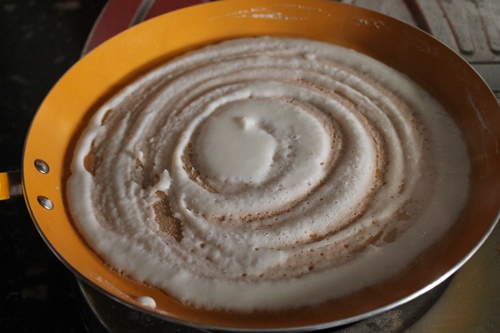 spread it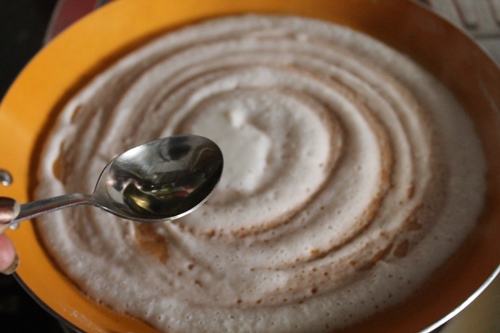 drizzle some ghee or oil
let it cook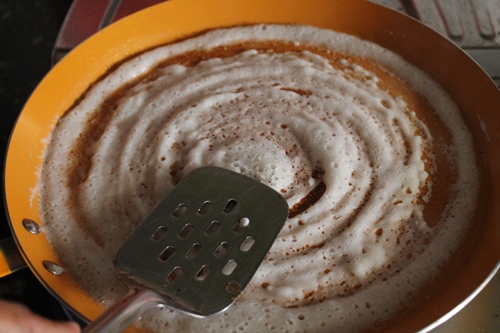 use a spatula to smooth the top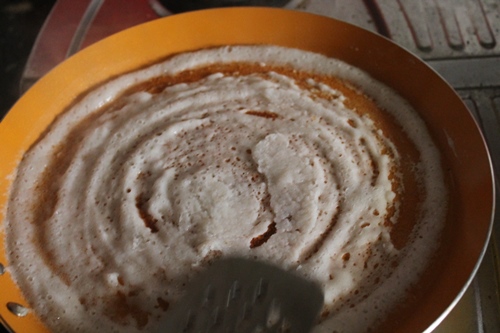 like this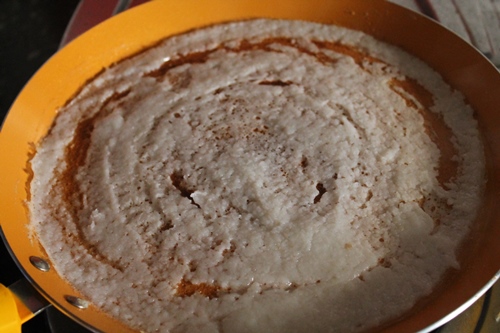 once it is smoothen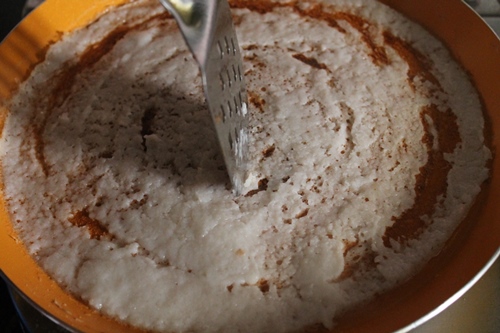 cut it in a radius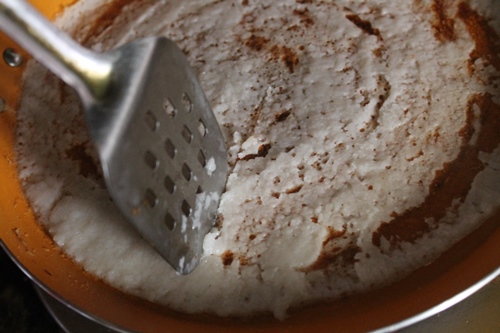 like this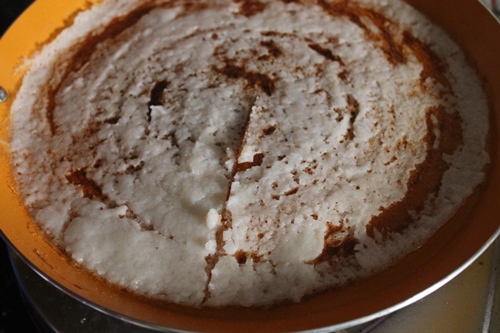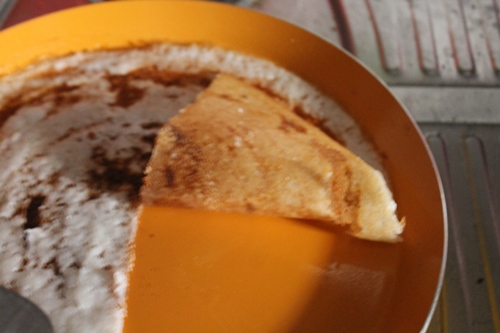 start rolling it like a cone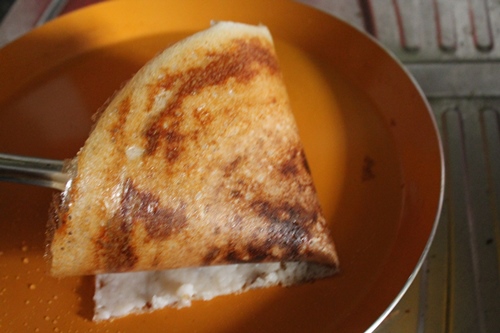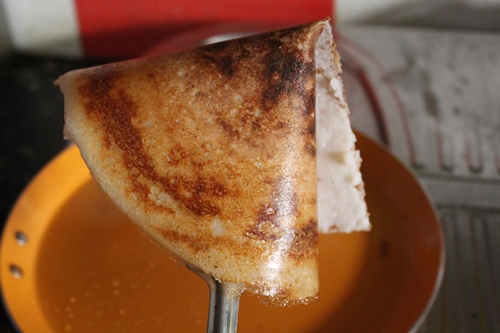 done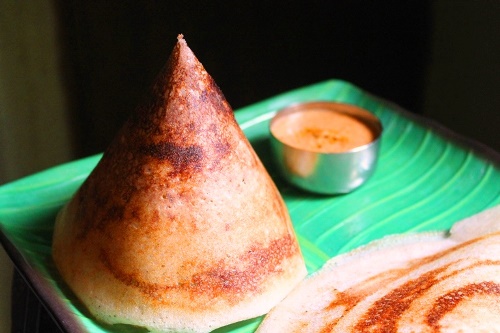 Serve
I am Aarthi, a happy homemaker, mom of two beautiful girls, married to my high school sweet heart. My goal is to teach people that cooking can be way more easier and joyful than they think. Yummy Tummy features recipes all over the world with step wise pictures which surely shows the ease of cooking.