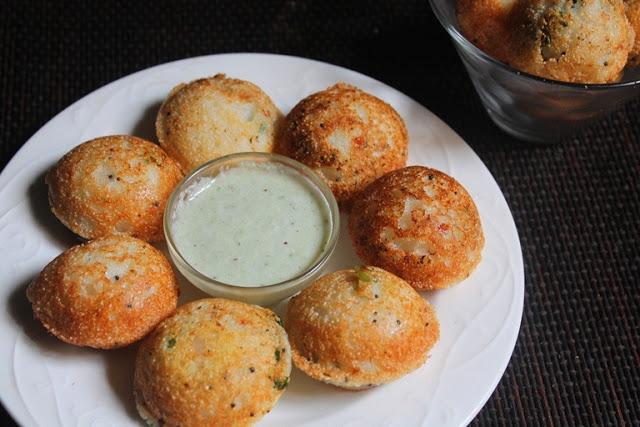 Rava Kara Paniyaram is one recipe which i made recently and loved it instantly. It is a simple recipe and taste really delicious. The paniyaram turns out so soft and fluffy. Loved the texture as well..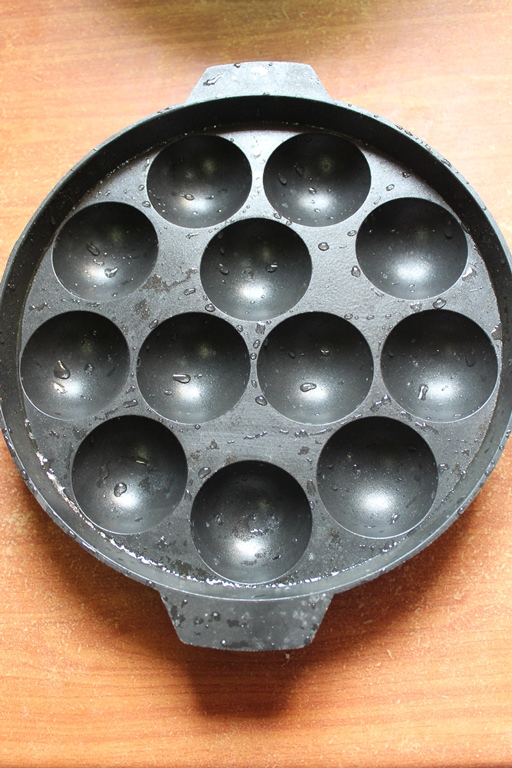 I use my non stick kuzhi paniyaram pan, it is my favourite. Because you can experiment with any of your own kuzhi paniyaram in this and it will make sure it comes off easily without sticking..This is my recent experiment and i loved it to the core..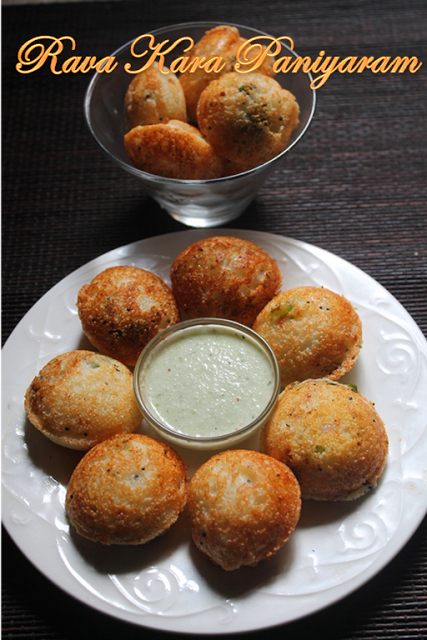 This recipe calls for few ingredients. I just added onions, you can add carrots, beans, cabbage and capsicum. This way it turns even more healthy..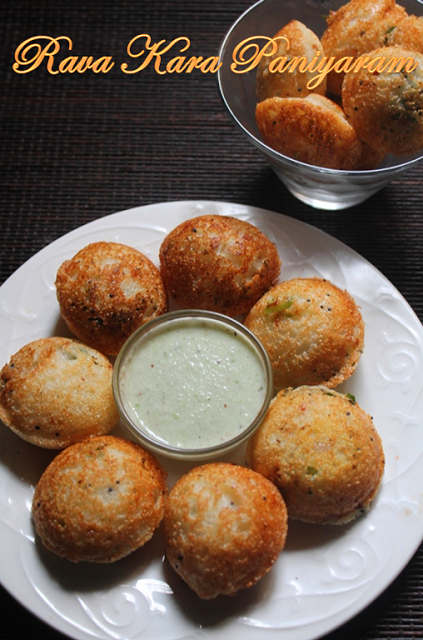 Hope you will give this a try and let me know how it turns out for you..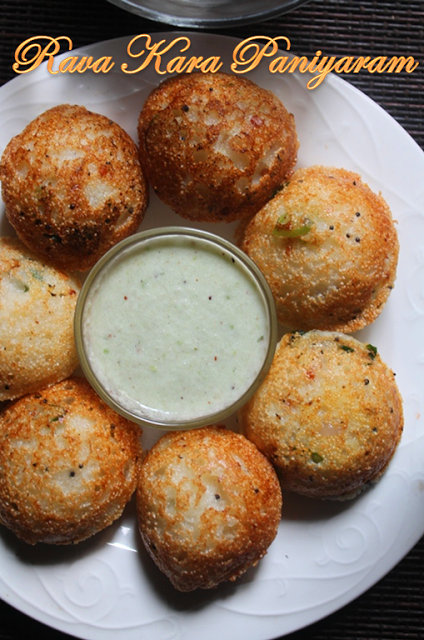 Preparation Time : 10 mins
Cooking Time : 15 mins
Serves : 2

Ingredients:
Rava / Sooji – 1 cup
Thick Unsour Curd / Yogurt – 1/2 cup
Water – around 1/2 cup to 3/4 cup
Salt to taste
Baking Soda / Cooking Soda – 1/2 tsp
Oil as needed for making paniyaram

For Seasoning:
Oil – 1 tsp
Mustard Seeds / Kaduku – 1/2 tsp
Urad dal / Ulundu Paruppu – 1/2 tsp
Curry leaves – 1 sprig
Onion – 1 medium size chopped finely
Green Chillies – 2 to 3 chopped finely

Method:
Take sooji, curd in a bowl and mix well. Add water little at a time and make it into a thick batter. Add salt and mix well. Set aside while you make the seasoning.
Heat oil in a pan, crackle in mustard and urad dal. Add in curry leaves.
Add in onions,chillies and saute for a min. Set aside.
Now take the batter and add in little baking soda.
Now add the seasoning to the batter and mix well.
Heat your paniyaram pan with oil. Spoon some batter in and fry till the bottom crisp up. Flip over and cook.
Remove and serve.
Pictorial: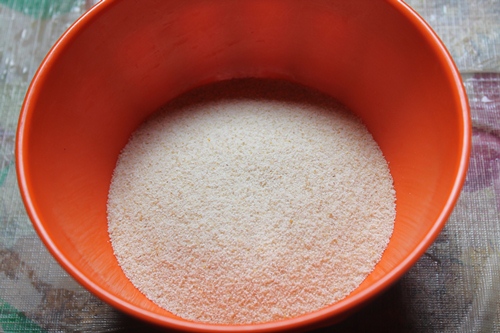 Take Sooji / Rava in a bowl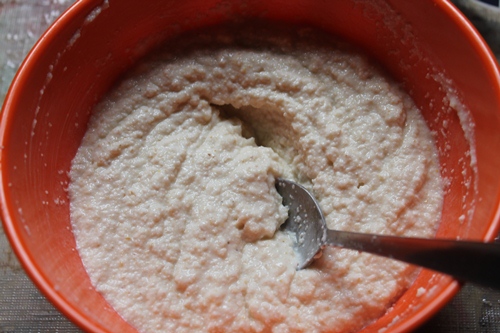 mix well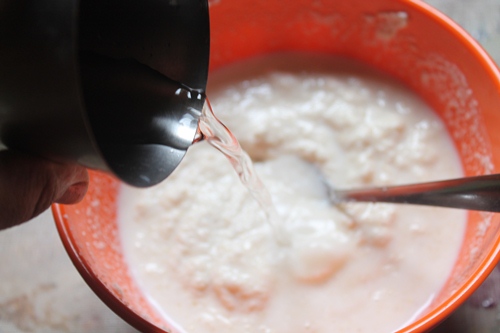 add little water to get the right consistency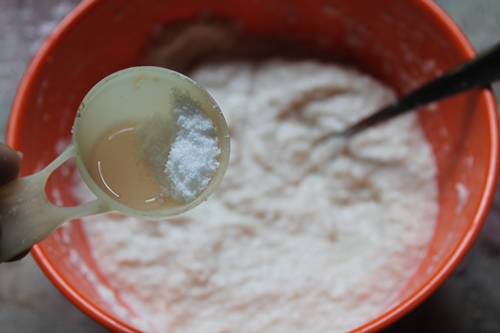 add little salt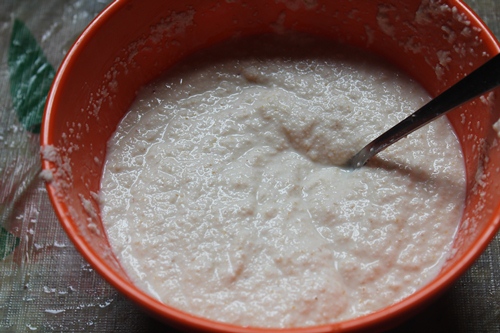 mix well and set aside while you work on the seasoning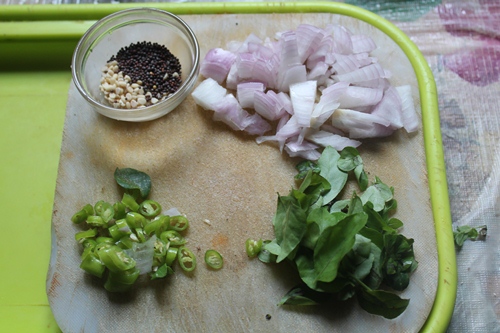 You will need some onions, chillies, curry leaves, mustard and urad dal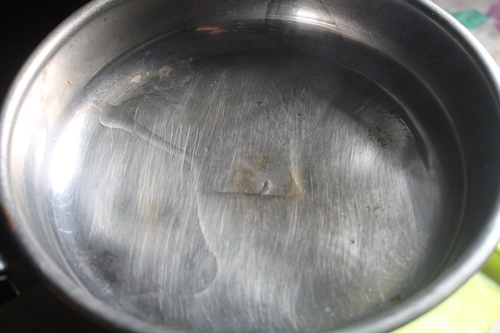 heat oil in a pan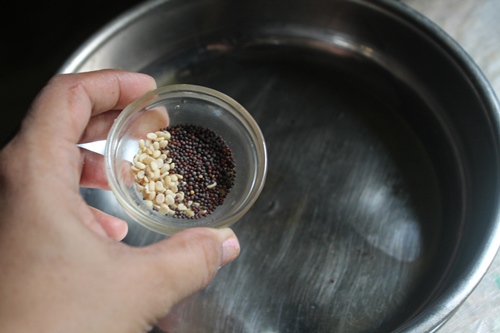 crackl some mustard and urad dal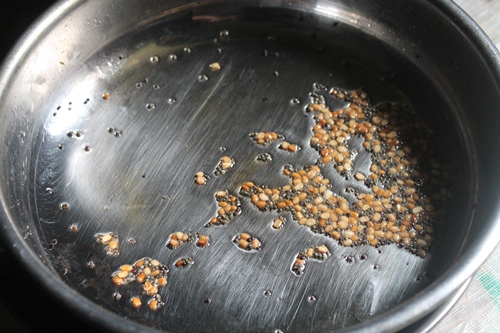 saute till golden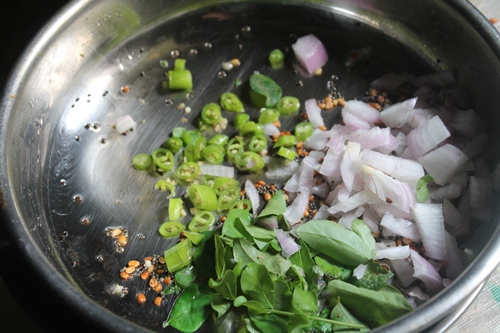 add in onions, chillies and curry leaves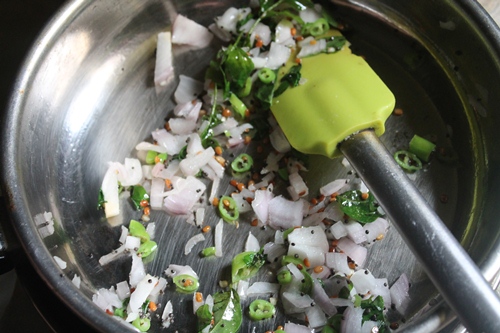 mix well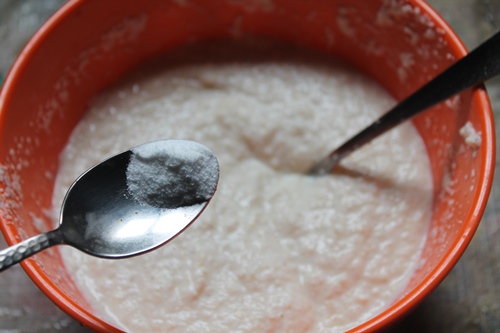 now take the batter, add little baking soda or cooking soda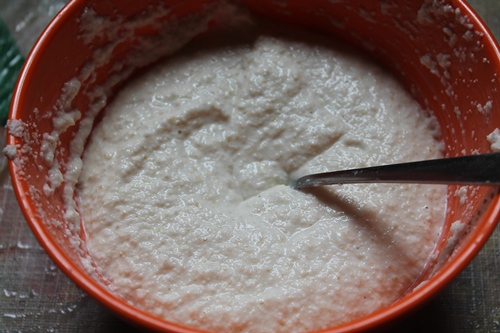 mix well..It will get all foamy and bubbly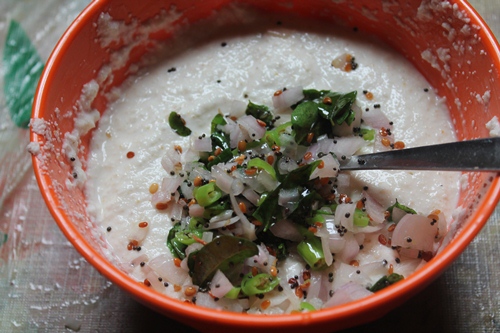 add seasoning it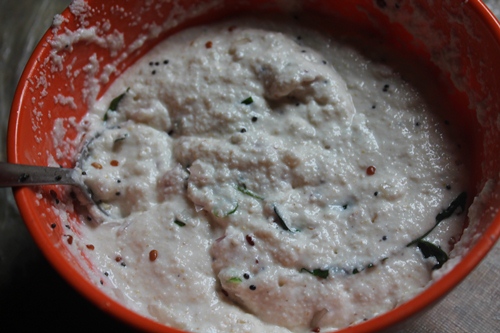 mix well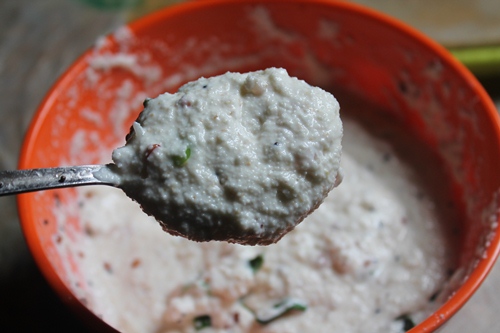 look how airy the batter looks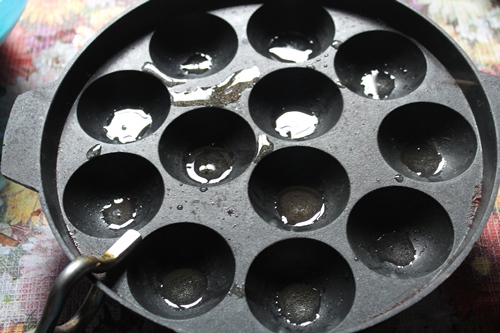 heat oil in a paniyaram pan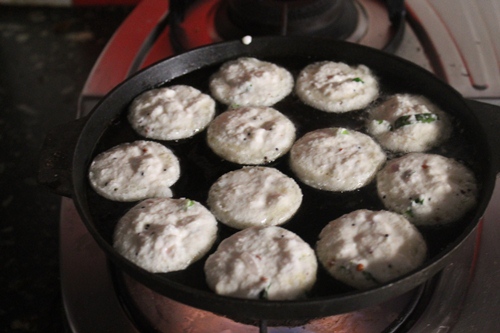 Spoon this into paniyaram mould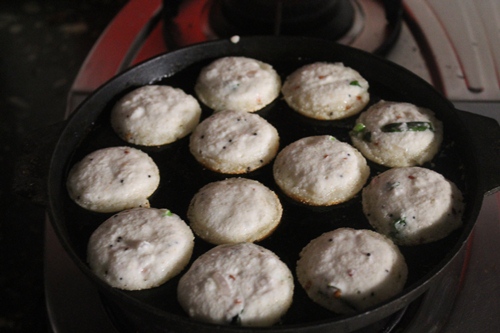 Cook for a min till the bottom turns golden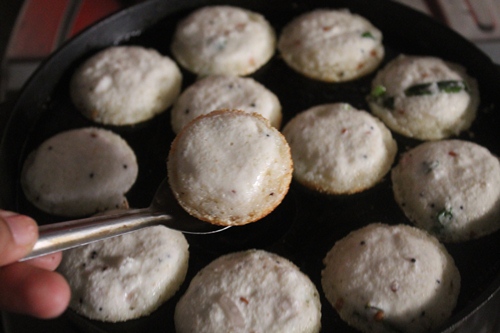 remove it carefully using a spoon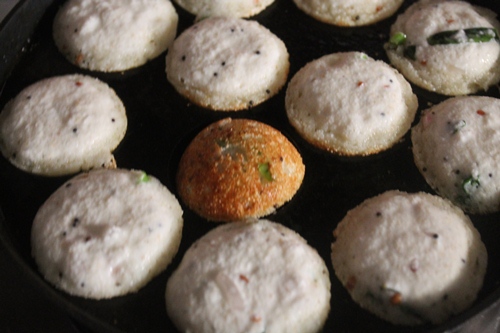 flip over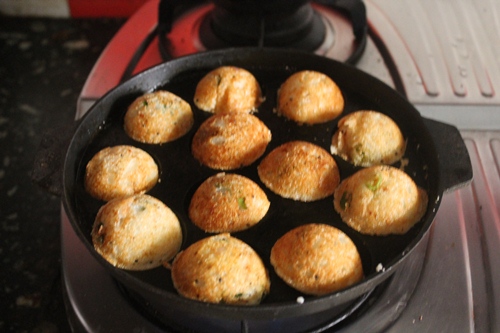 cook for few more sec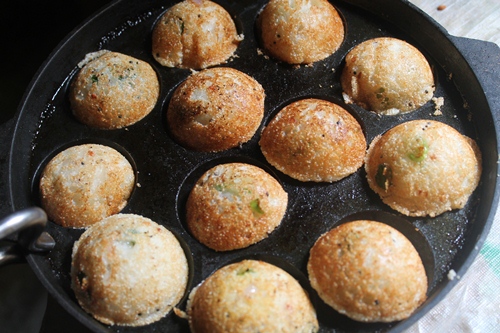 done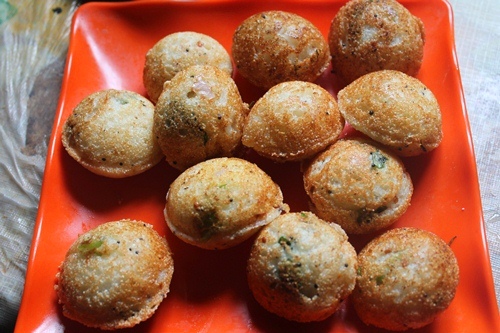 enjoy this hot with chutney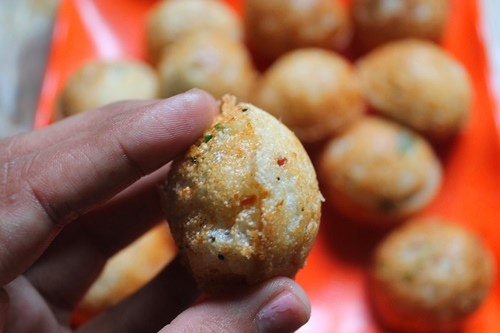 look how puffy it looks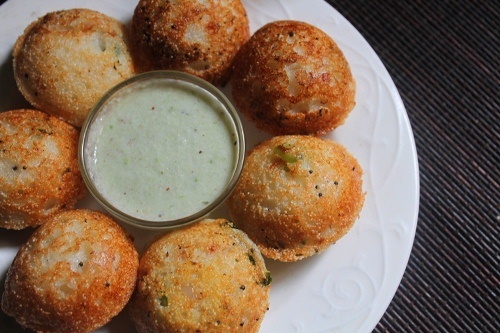 Yum Yum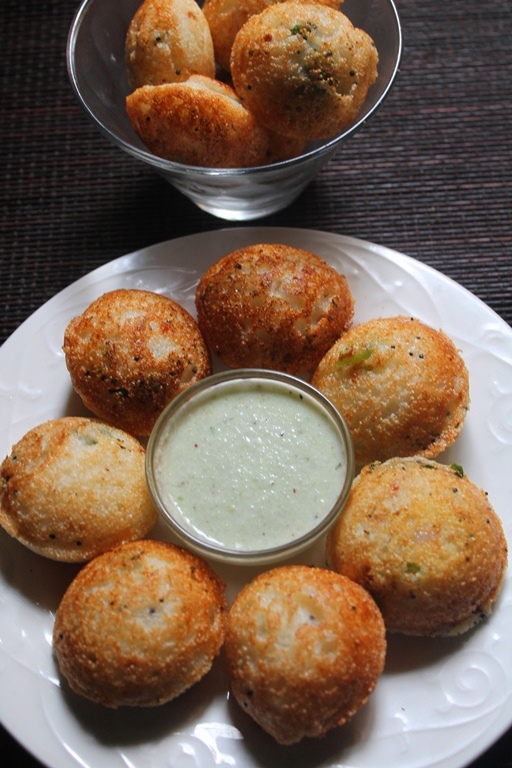 I am Aarthi, a happy homemaker, mom of two beautiful girls, married to my high school sweet heart. My goal is to teach people that cooking can be way more easier and joyful than they think. Yummy Tummy features recipes all over the world with step wise pictures which surely shows the ease of cooking.