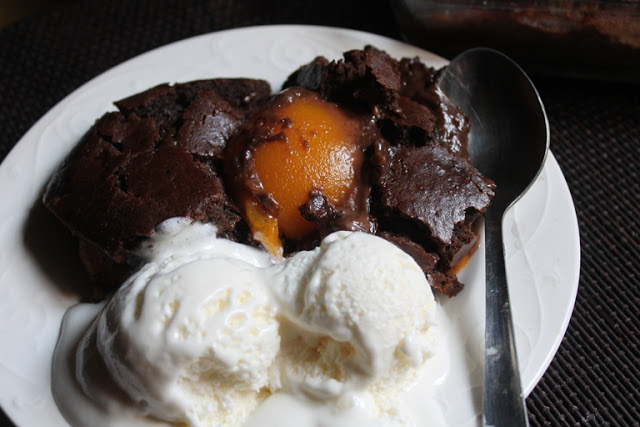 This is one recipe which i wanted to try for a really long time. It is juicy peaches which is topped with a rich chocolaty batter. So good just on its own or when served with some vanilla icecream.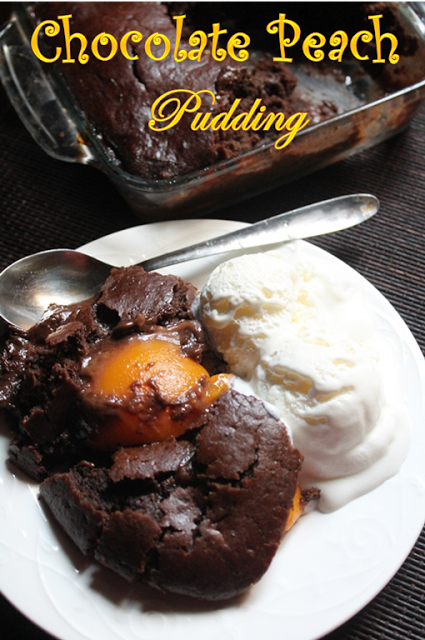 The combination of chocolate and peaches are just perfect, they are like match made in heaven. So gooey and so delicious. This pudding had a cakey texture on top and a gooey chocolaty interior just yum..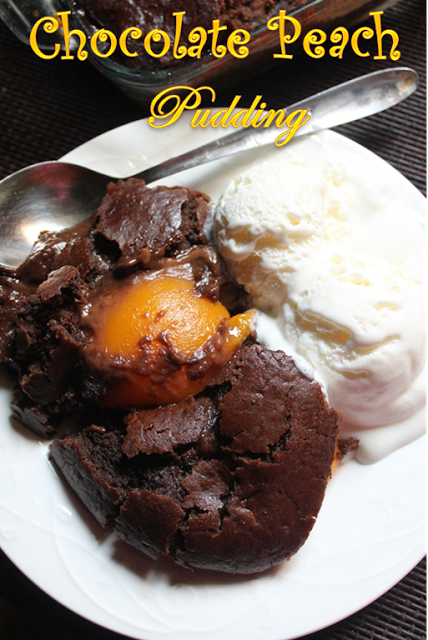 Hope you will give this a try and let me know how it turns out for you..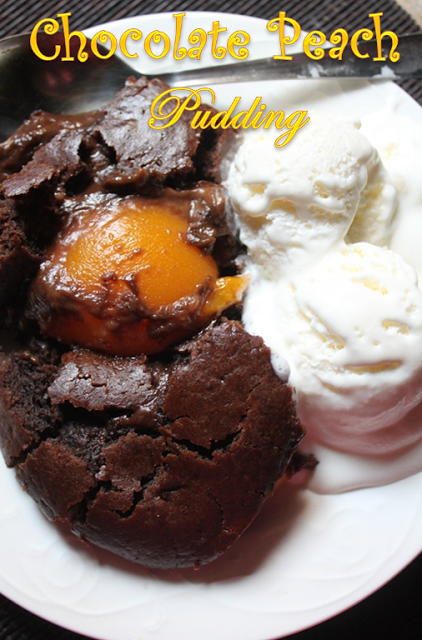 Preparation Time : 10 mins
Baking Time : 25 to 30 mins
Serves : 5 to 7


Ingredients:
All Purpose Flour / Maida – 1 cup / 120 grams
Sugar – 1/2 cup / 100 grams
Baking Soda / Cooking Soda – 1/2 tsp
Baking Powder – 1/2 tsp
Cocoa Powder – 3 tblspn
Boiling Water – 1/2 cup / 120 ml
Canned Peaches – 6 to 8 halves
Syrup that the peaches are packed – 1/2 cup / 120 ml
Oil – 1/4 cup / 60 ml
(My 1 cup measures 240 ml)
Method:
Preheat oven to 180 degree C.
Take a baking pan and grease it with some oil and set aside.
Take flour, baking soda, baking powder, cocoa in a bowl and mix well. Set aside.
Take oil, sugar and hot water in a bowl and mix well.
Add in the flour cocoa mix and fold gently. Add in the peach syrup and mix well.
In the baking pan, arrange peach halves and spoon the batter onto the peaches. Spread it evenly.
Bake it for 25 to 30 mins. Remove it and let it cool a bit.
Now scoop this on to a plate and serve with some icecream.
Pictorial: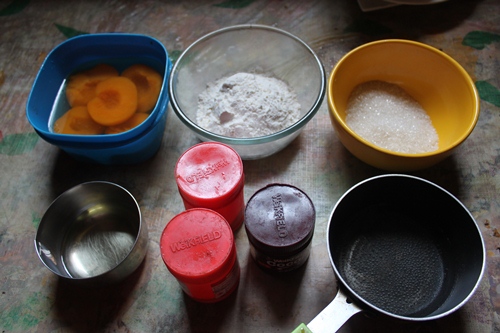 Take all your ingredients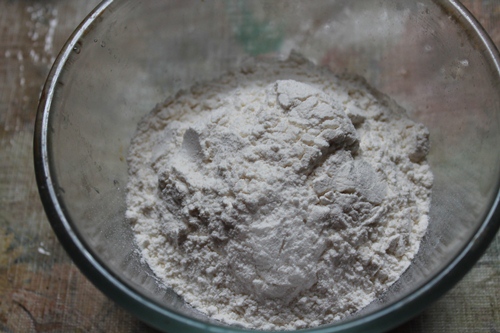 Take flour in a bowl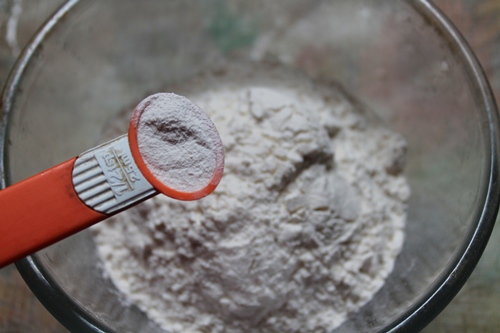 add in baking soda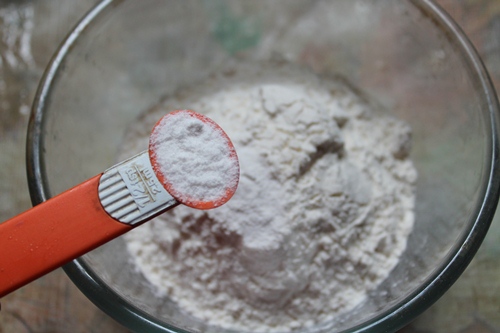 add in baking powder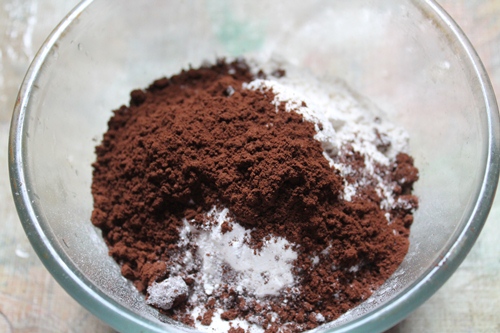 add in cocoa powder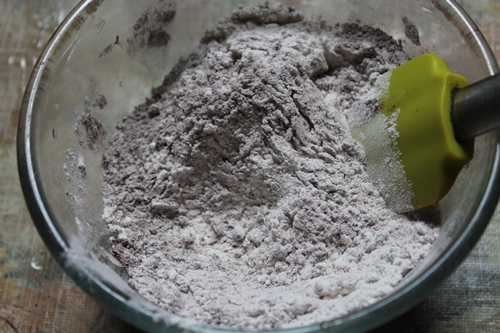 mix well and set aside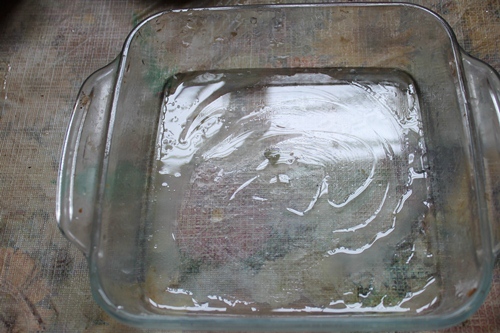 Take a baking pan, grease it with some oil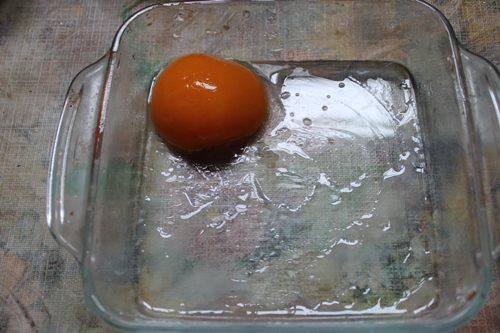 start by arranging the peaches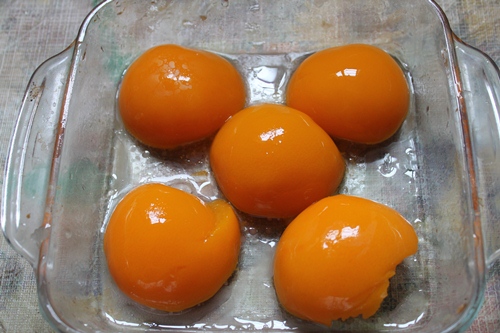 like this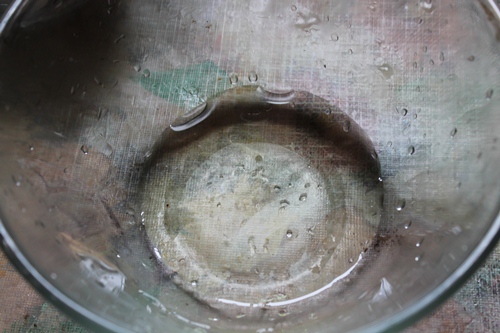 Now lets make the batter..Take oil in a bowl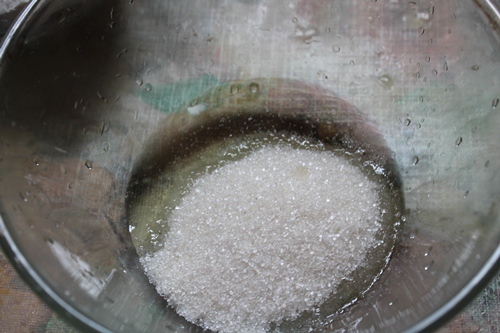 add in sugar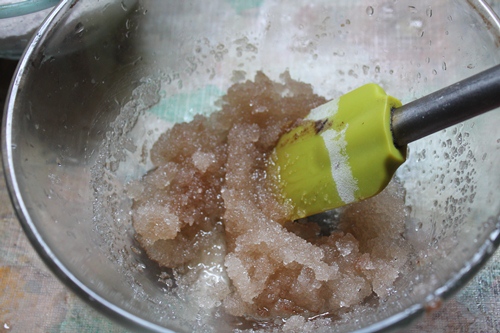 mix well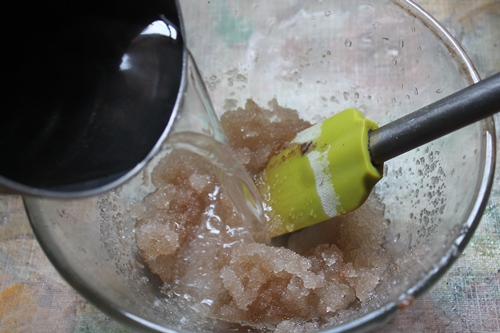 add in hot water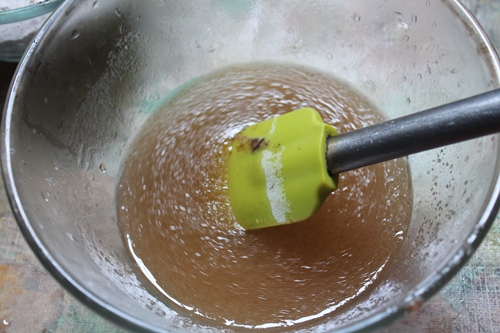 mix well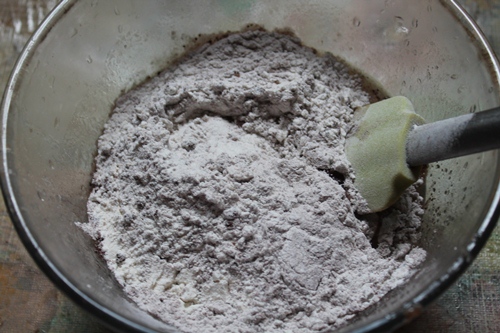 add in the flour cocoa mix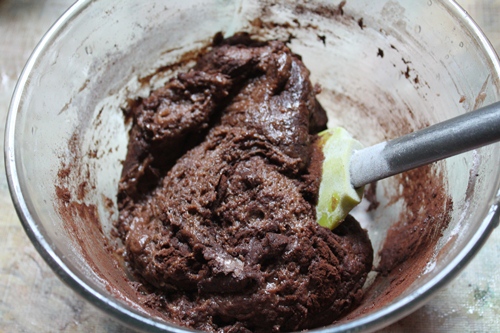 fold gently..you can see the batter is very thick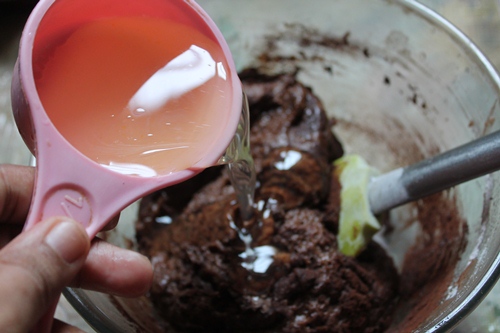 add in the sugar syrup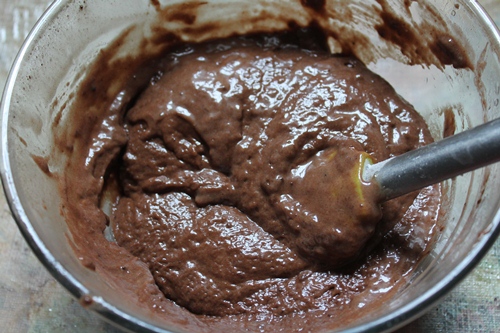 fold well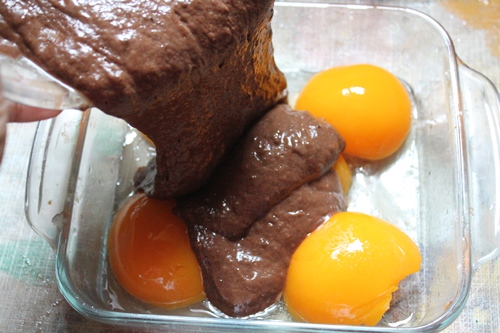 spoon the batter in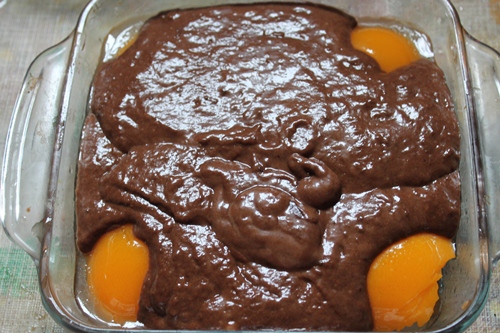 now it is all poured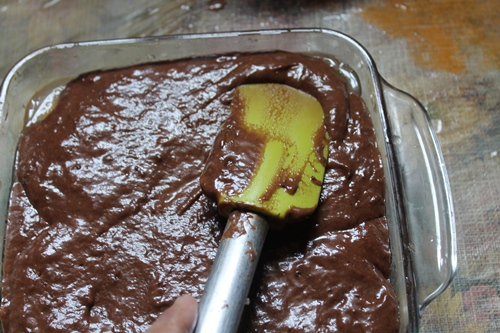 spread it evenly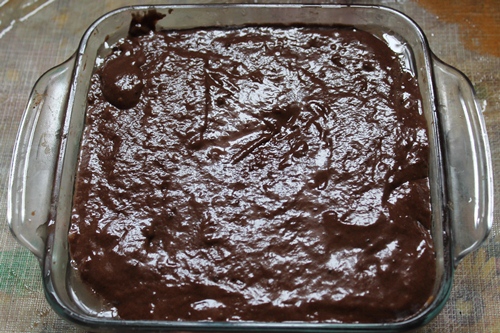 Bake them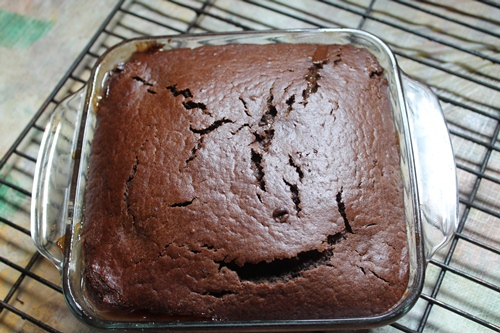 Beautifully baked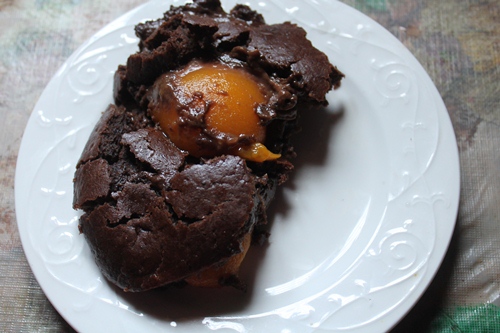 let it cool a bit and scoop a good amount of this in a plate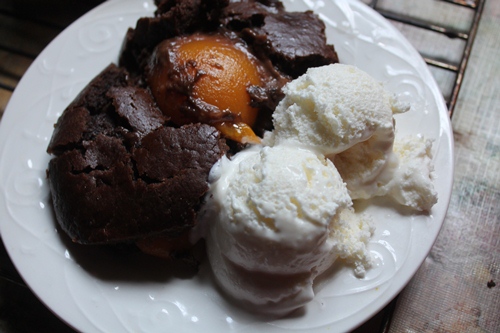 place some icecream scoops and serve
I am Aarthi, a happy homemaker, mom of two beautiful girls, married to my high school sweet heart. My goal is to teach people that cooking can be way more easier and joyful than they think. Yummy Tummy features recipes all over the world with step wise pictures which surely shows the ease of cooking.