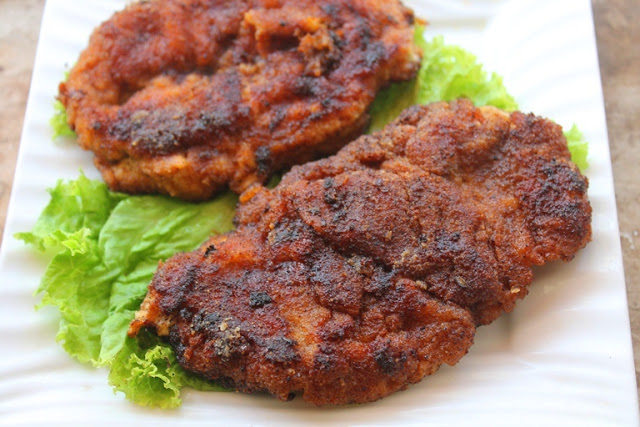 Chicken cutlet in india is a kind of tikki or patties which is coated with breadcrumbs and fried. But there is another recipe in which whole chicken breast is breaded and fried. I tried it few days back and it was so yum, hubby just loved it..I made a grilled chicken wrap with lots of lettuce and grilled onions to go with it and we happily had it for lunch. Hope you will give this a try and let me know how it turns out for you..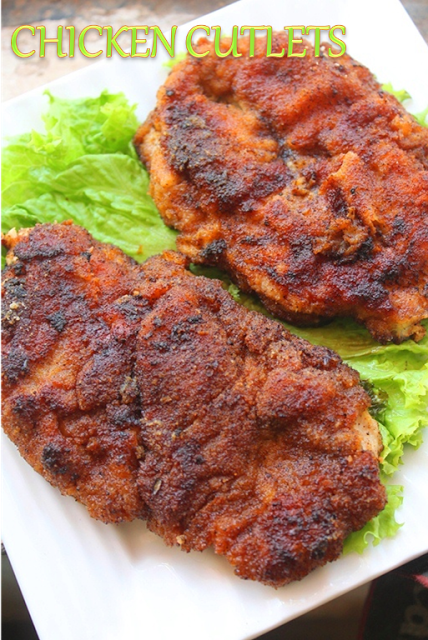 Preparation Time : 10 mins
Cooking Time : 10 mins
Serves : 2 to 3
Ingredients:
Chicken Breast – 2 medium size ones
All Purpose Flour / Maida – 1/2 cup
Egg – 2
Milk or Water – 2 tblspn
Bread Crumbs – 1 cup or as needed
Salt to taste
Pepper to taste
Oil – 4 to 6 tblspn for pan frying
Method:
Take chicken breast in a board, cut it in the middle to divide it into two portion. Season it well with salt and pepper on both sides.
Now season the flour and breadcrumbs with salt and pepper. Take egg in a bowl, add in water or milk and season with salt and pepper. Mix well and set aside.
Now take the chicken and dredge it with flour on both sides, dip it in egg and coat it with breadcrumbs on both sides.
Heat oil for pan frying, dop chicken in and pan fry for 4 to 5 mins till golden.
Drain on to some paper towel and serve.


CHECK OUT THIS QUICK VIDEO: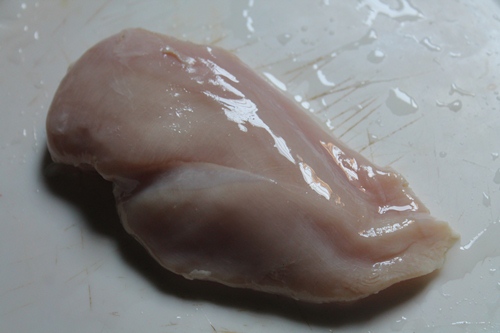 Take a boneless breast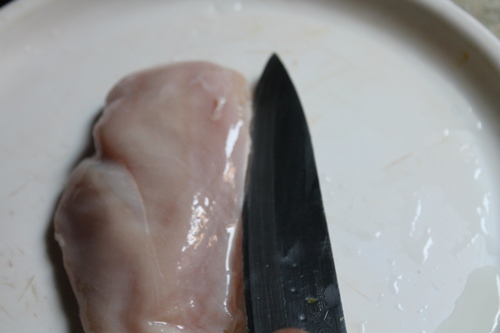 Take a sharp knife, slit it open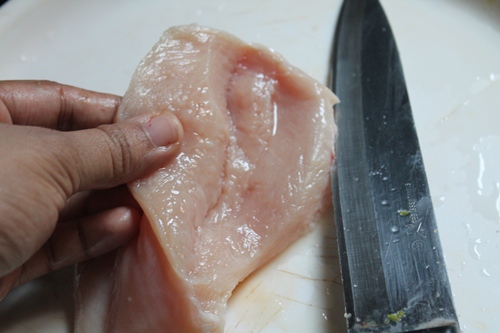 slice it like this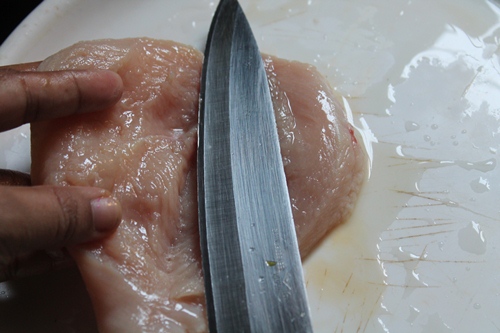 slice it very carefully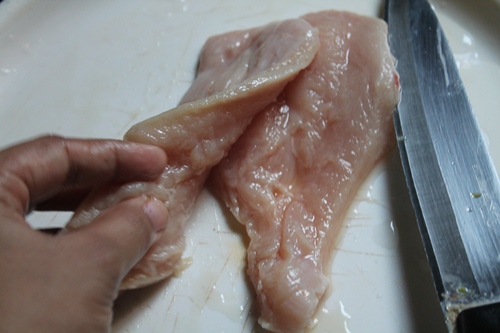 done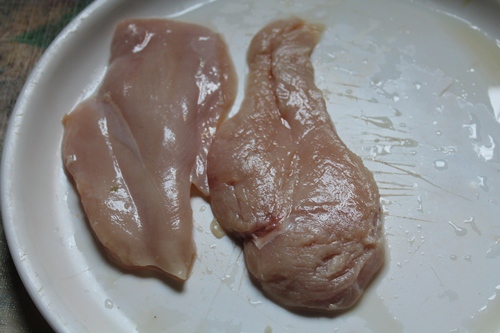 Now you got two breast..Pat the chicken breast dry using a paper towel..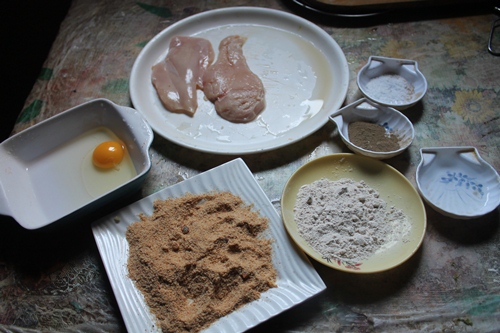 Now take your ingredients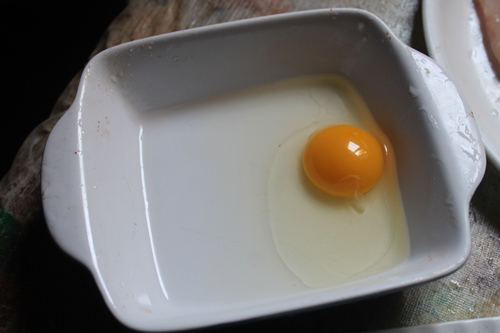 Crack open a egg in a bowl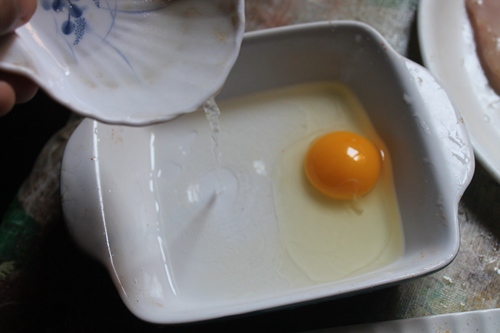 add just a splash of water or milk to this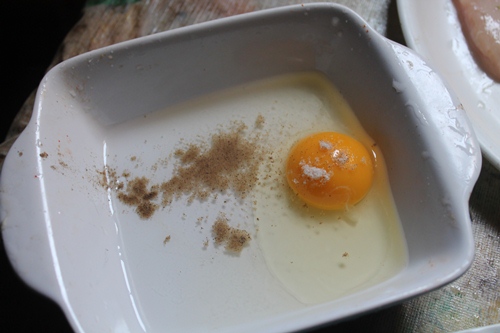 Season with salt and pepper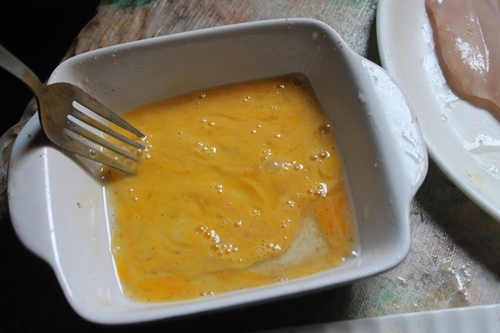 whisk it and set aside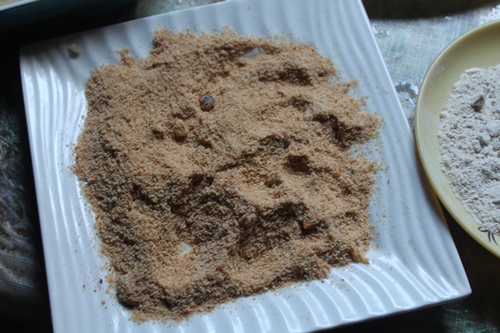 Take breadcrumbs in a plate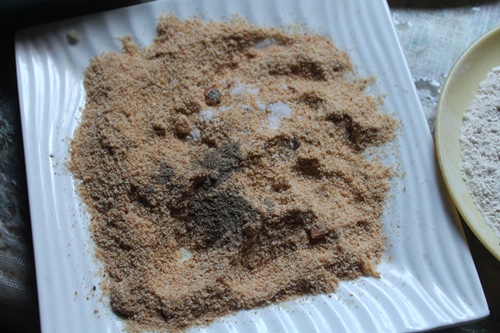 season with little salt and pepper on this too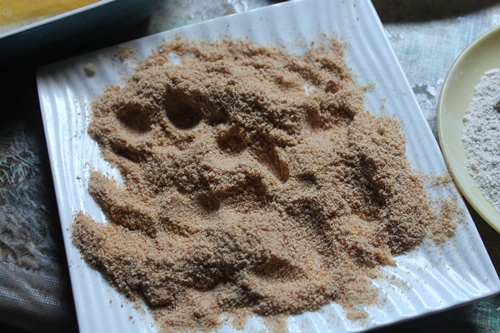 mix it roughly and set aside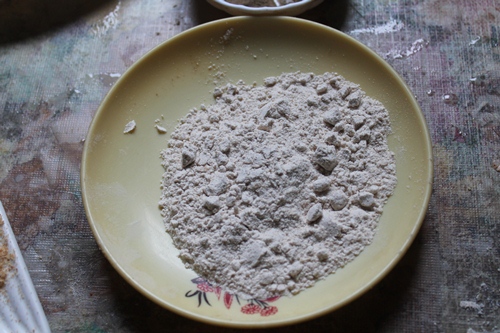 Take flour in a plate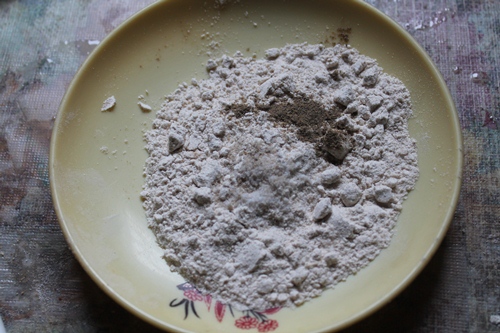 again season with salt and pepper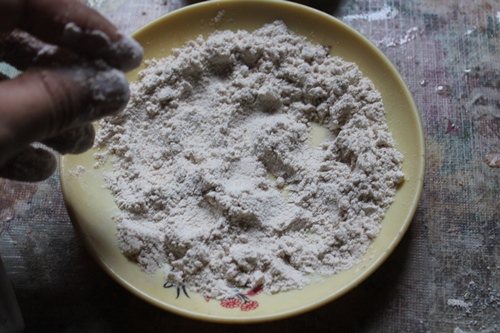 mix it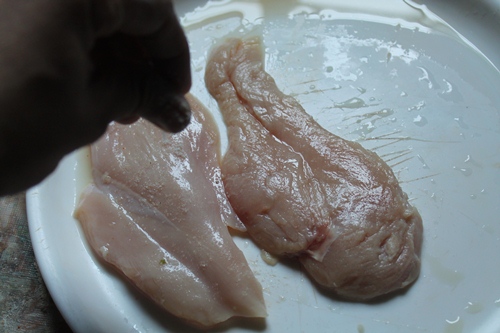 Now time to season the chicken breast with some salt and pepper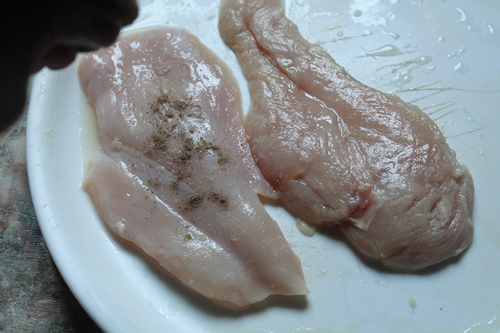 Season it well with pepper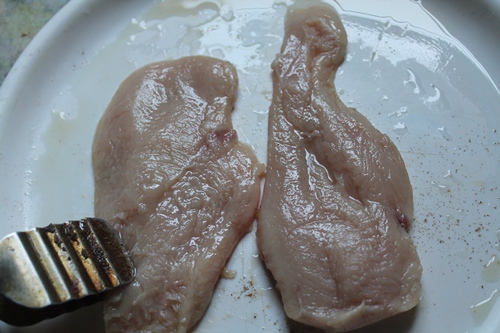 Flip over and the season the other side too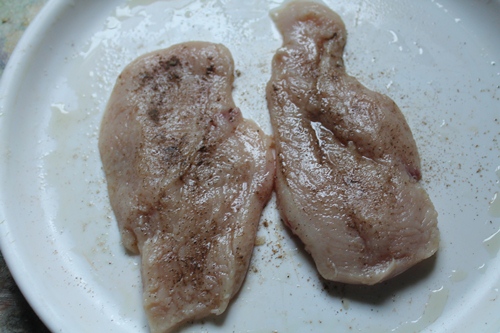 season well with salt and pepper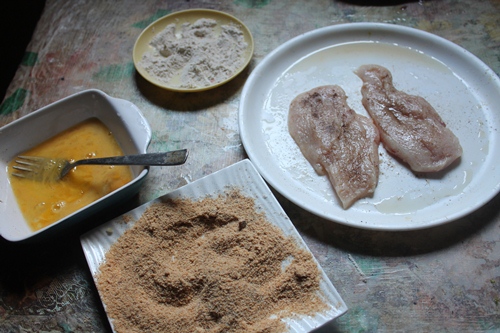 Now time to make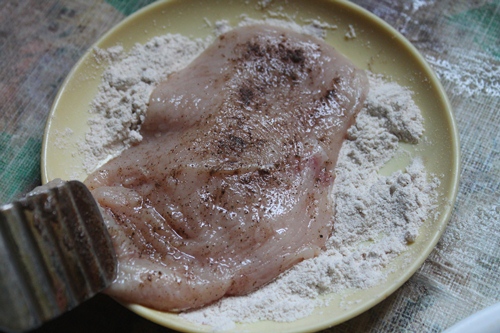 First dip chicken in seasoned flour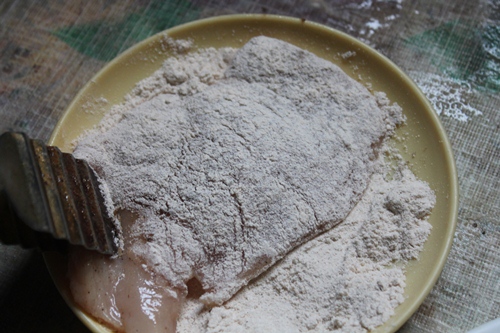 coat it on both sides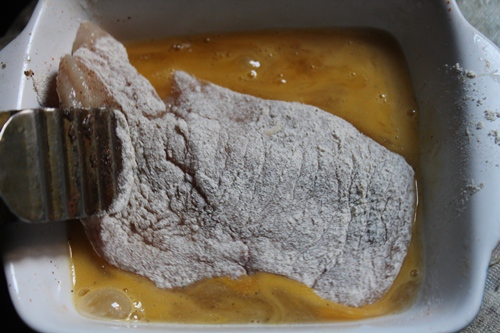 Now dip it in egg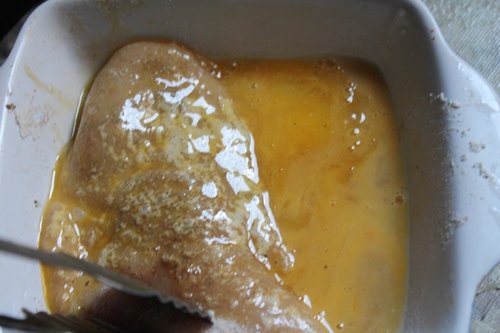 coat it on other side too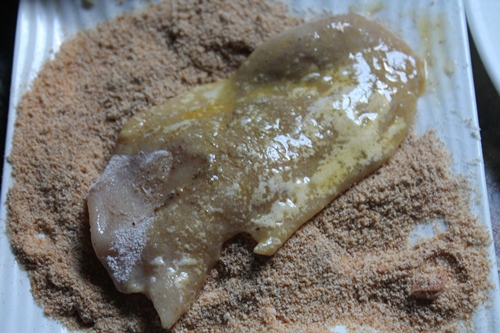 Now coat it with breadcrumbs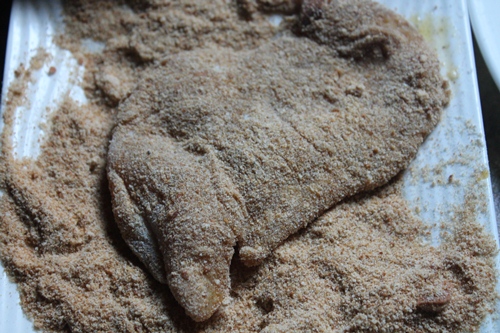 coat on other side too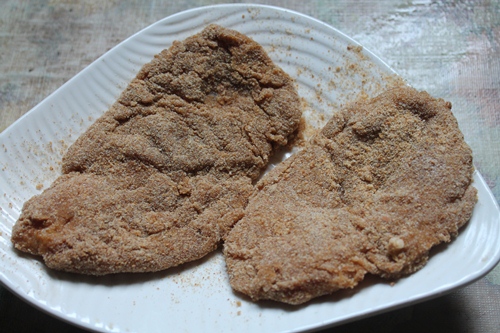 All done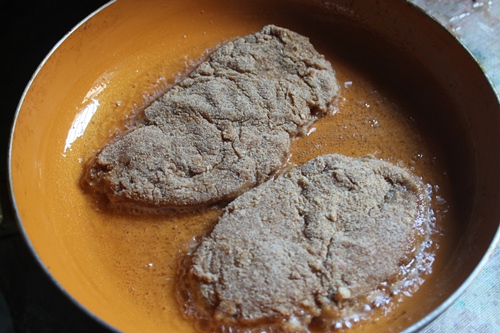 Heat oil in a frying pan..place chicken in this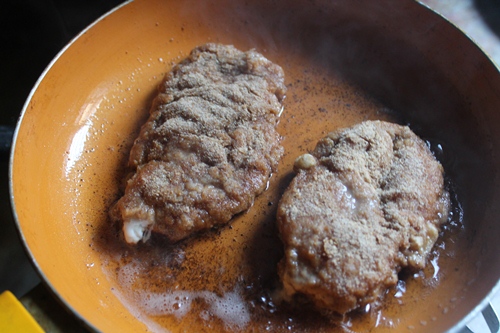 let it cook for 4 mins on one side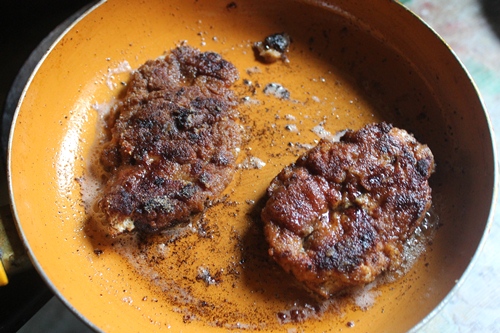 Flip over and cook for 3 to 4 mins on other side too..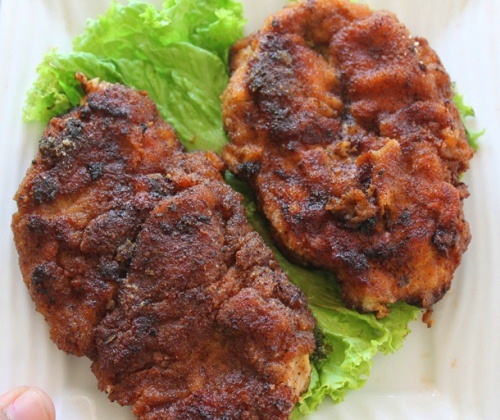 Serve
I am Aarthi, a happy homemaker, mom of two beautiful girls, married to my high school sweet heart. My goal is to teach people that cooking can be way more easier and joyful than they think. Yummy Tummy features recipes all over the world with step wise pictures which surely shows the ease of cooking.