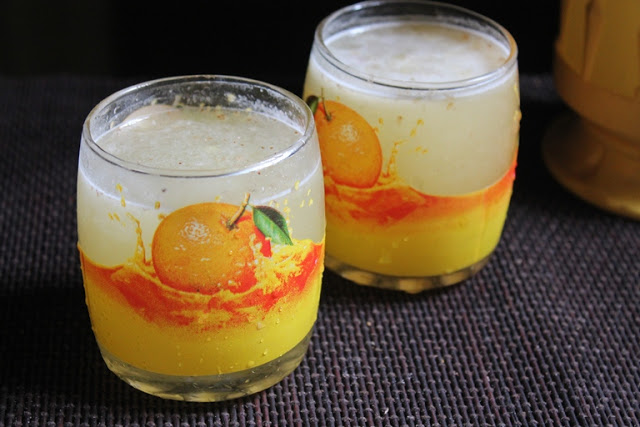 Few days back mom send me a bunch of tender coconut and told me to use it ASAP. I cracked open all the coconut and got a whole lot of fresh coconut water, which urged me to use it in a refreshing drink. I had some pineapple on hand, so i decided to make a pineapple and ginger flavoured coconut water. The decision was pretty good, because all these flavours went very well together.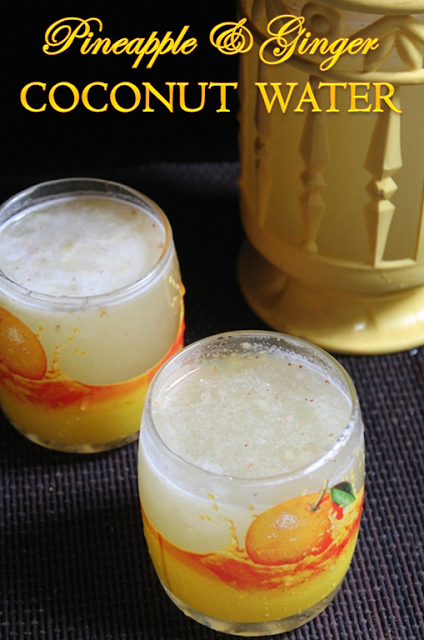 Hope you will give this a try and let me know how it turns out for you..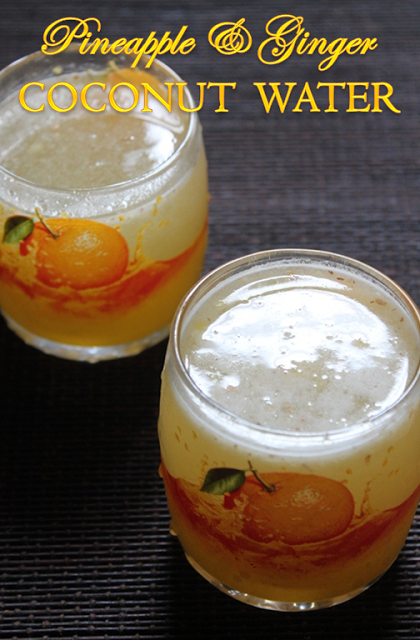 Preparation Time : 15 mins
Serves : 4 to 6
Ingredients:
Pineapple Puree – 1 cup
Ginger Juice – 2 tblspn
Lemon Juice – 2 tblspn or to taste
Coconut Water – 4 cups
Sugar or Honey to taste
Method:
Mix all the ingredients and give a good mix. Chill in fridge till needed.
Serve cold.
Pictorial: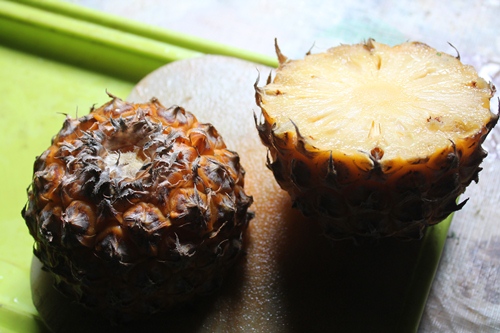 Cut a pineapple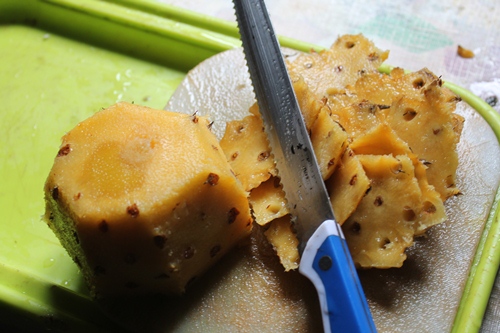 slice off the skin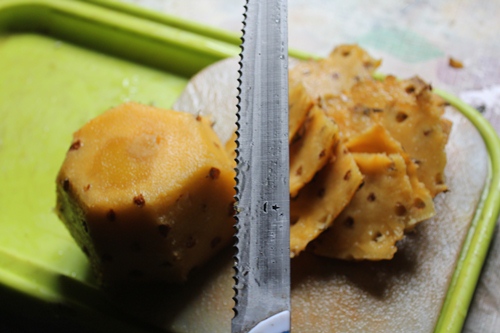 I use a serrated knife for doing that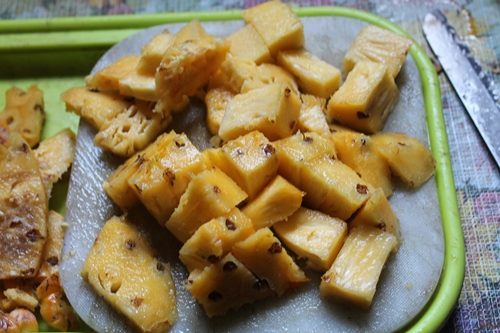 chop the pineapples into small pieces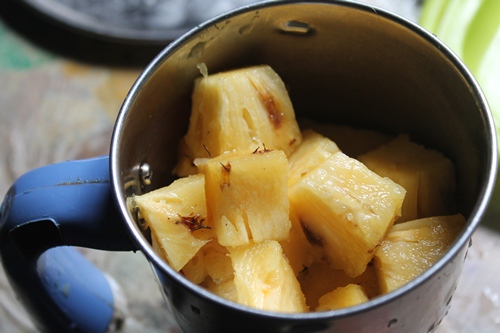 take chopped pineapples in a blender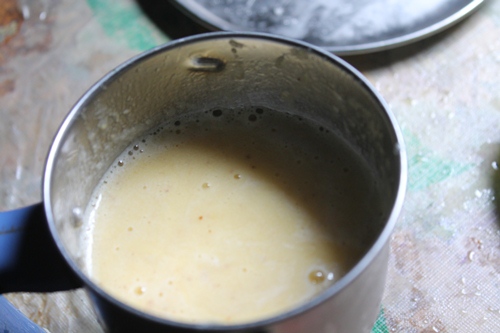 puree till smooth
Grate your ginger, using a fine grater
squeeze it and get the juice out of it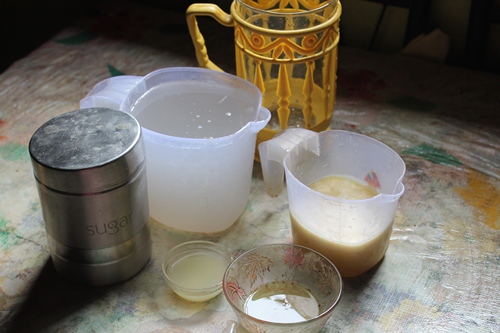 Take all your ingredients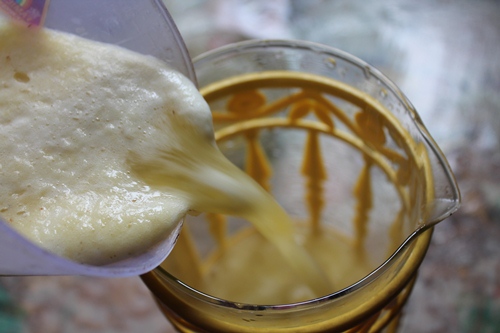 First take pineapple juice in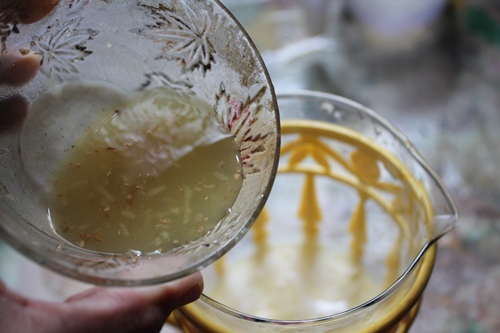 Add in freshly squeezed ginger juice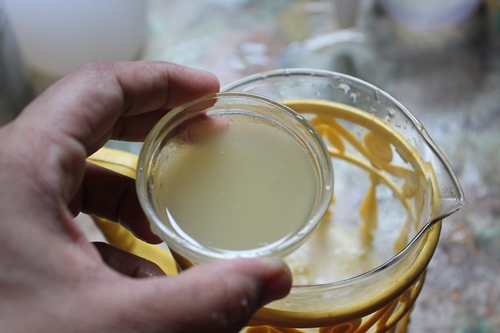 add in lemon juice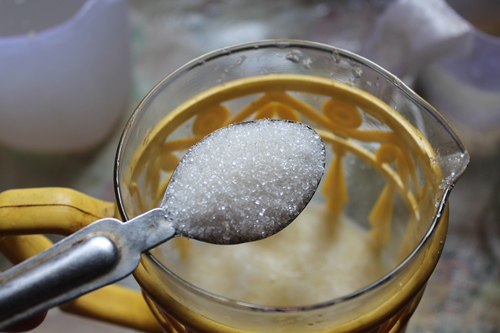 you can add honey or sugar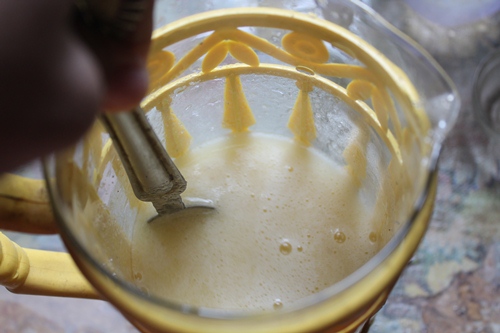 mix well till sugar is melted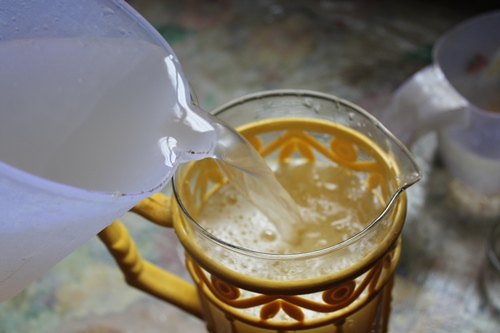 now add in cold coconut water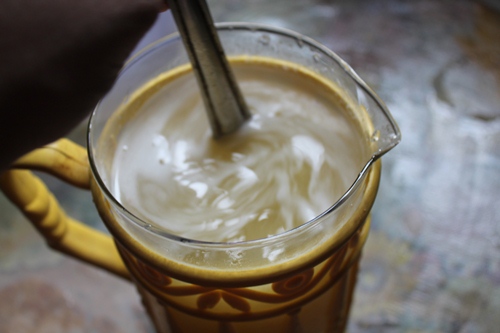 mix well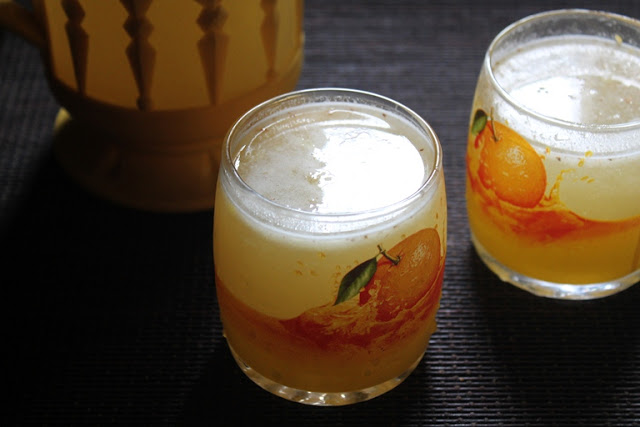 Serve
I am Aarthi, a happy homemaker, mom of two beautiful girls, married to my high school sweet heart. My goal is to teach people that cooking can be way more easier and joyful than they think. Yummy Tummy features recipes all over the world with step wise pictures which surely shows the ease of cooking.