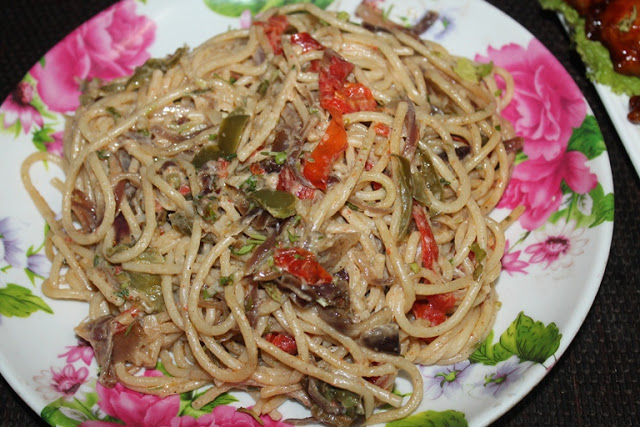 You know i love pasta, i make it atleast once a week. Each time i try different recipes using those. This is one recipe which i made recently and i loved it to the core..Sorry for the bad pictures, it is because i made this for dinner, so i couldn't take good pictures..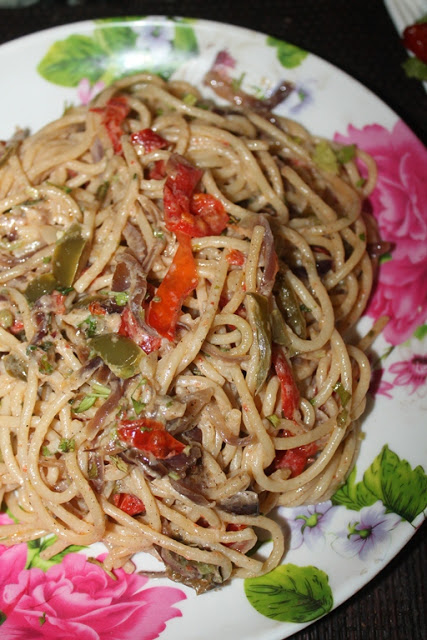 These pasta is made with peppers and onions..All the flavours comes from that..The onions and peppers are sauted till it gets nice and caramelized which adds a nice taste to it..I added some cream to this which gave nice creaminess to this dish..Hope you will give this a try and let me know how it turns out for you..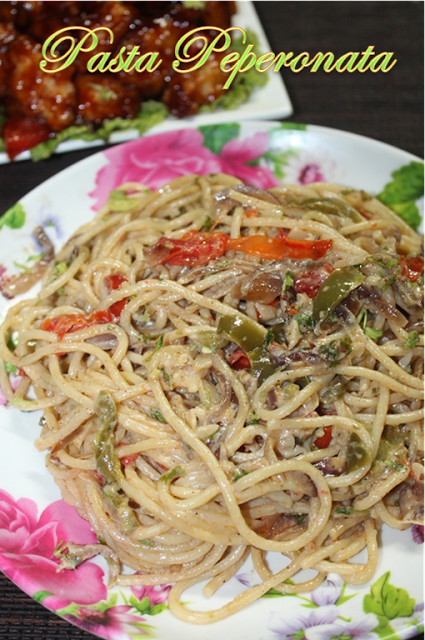 Preparation Time : 10 mins
Cooking Time : 25 to 30 mins
Serves : 2 to 3
Recipe Source: Jamie Oliver


Ingredients:
Spaghetti or any Pasta – 200 grams
Olive Oil – 3 tblspn
Onions – 1 large sliced thinly
Bell Peppers / Capsicum – 2 medium sliced thinly ( Use different colours)
Garlic – 4 fat cloves chopped finely
Cream – 1/4 cup
Parmesan Cheese – 1/2 cup
Coriander leaves or parsley a handful finely chopped
Salt to taste
Pepper to taste


Method:
Bring lots of water to boil, add in salt and pasta. Cook as per package directions. You have to drain the pasta and reserve a little of the pasta cooking water.
When the pasta is cooking, make the sauce..Heat oil in a pan, add in onions and peppers and toss well.
Add in salt and cook for 10 mins or so.
Now add in garlic and cook for 2 mins.
Now add in the cooked drained pasta and toss well.
Add in cream, add a little of the pasta cooking liquid.
Add in cheese and parsley and mix well.
Serve.
CHECK OUT THIS QUICK VIDEO:



Pictorial: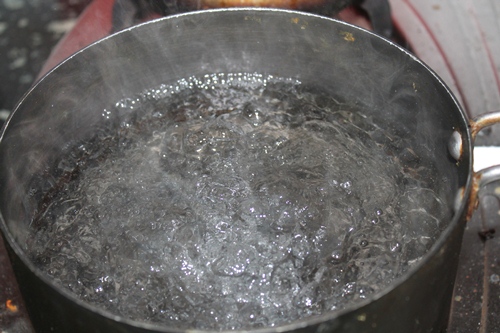 Bring lots of water to boil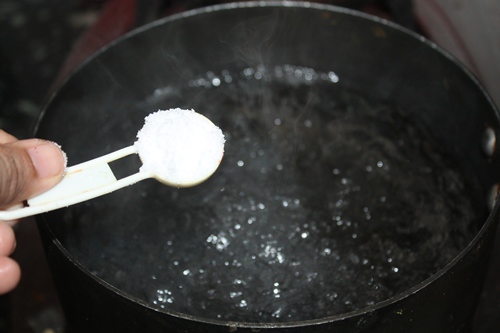 add in salt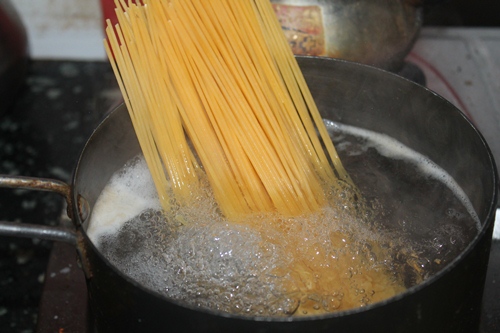 add in pasta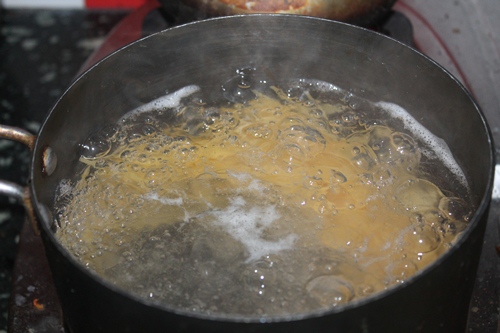 cook it as per package direction..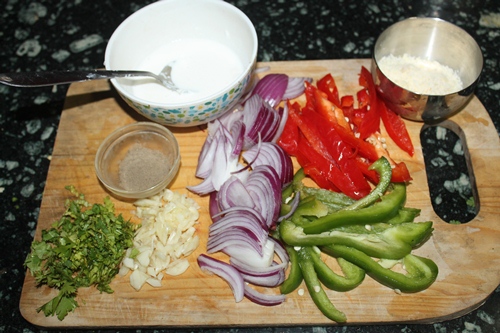 Now take your ingredients for sauce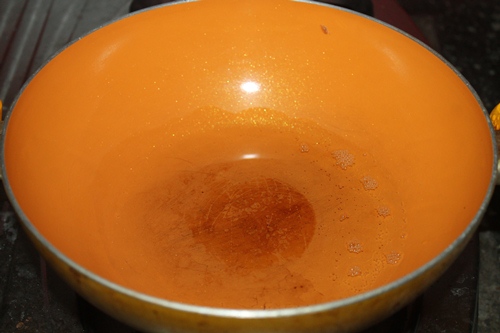 heat oil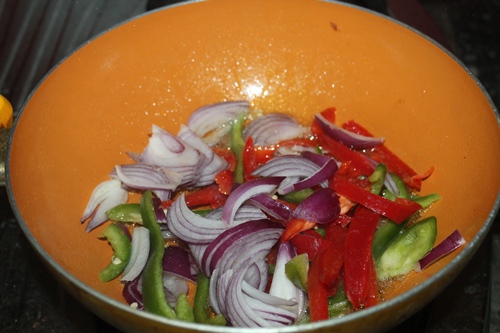 add in onions and peppers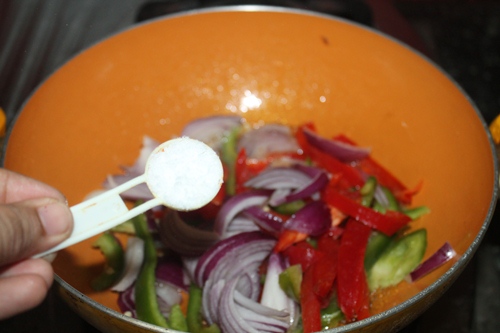 season with little salt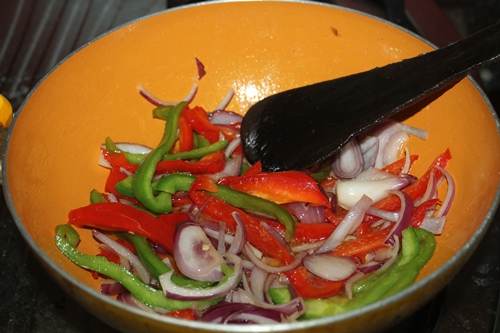 toss well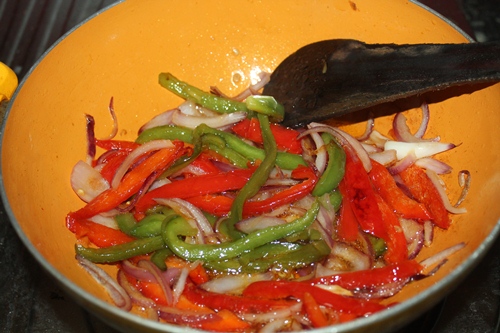 cook till the onion is caramelized and peppers gets a nice colour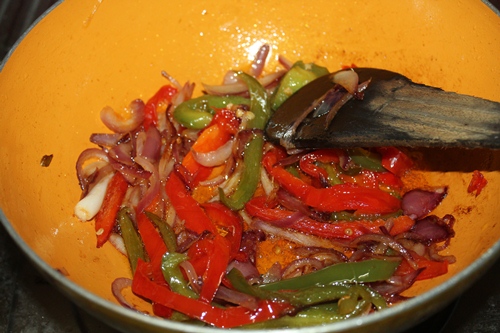 now it well cooked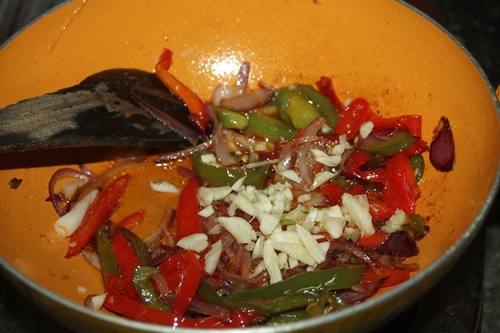 add in garlic and toss well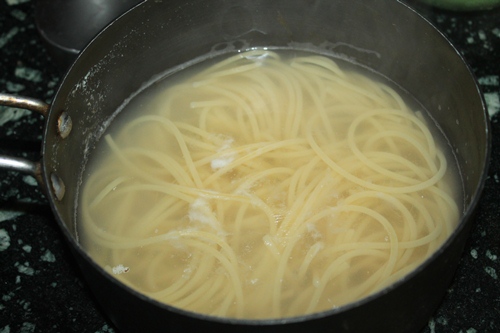 now the pasta is done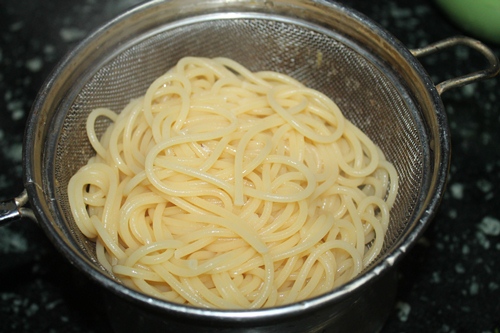 drain it, reserve some of the cooking water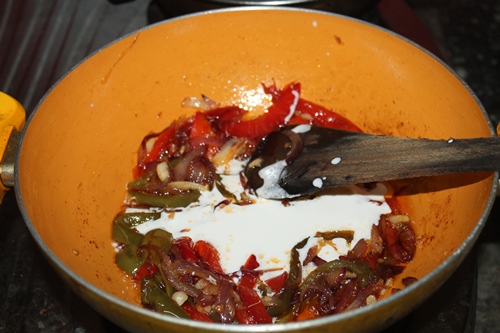 add in cream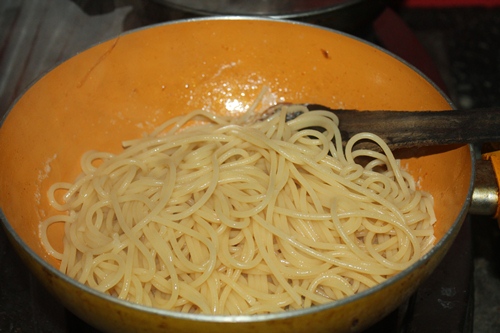 add in pasta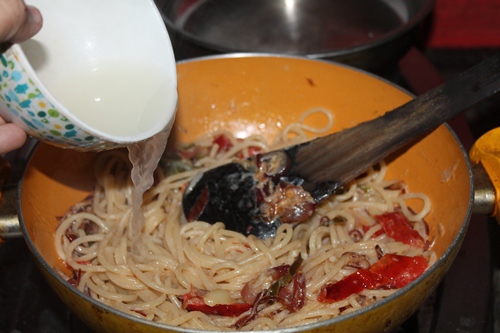 pour in little pasta cooking water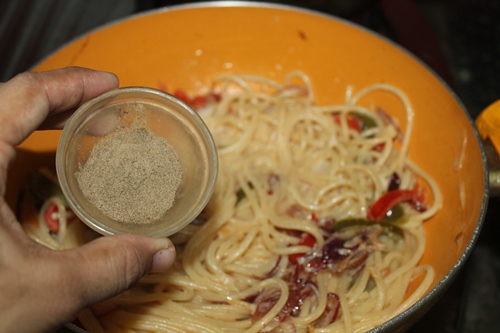 season with pepper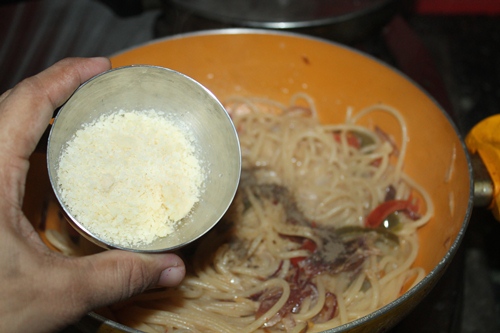 add in grated parmesan cheese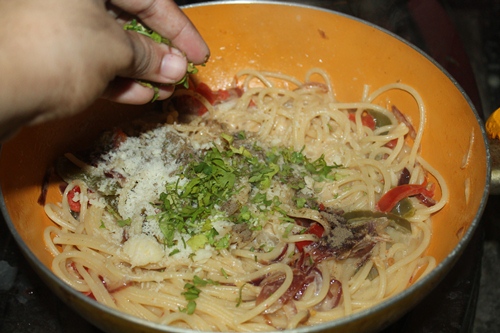 add in some chopped parsley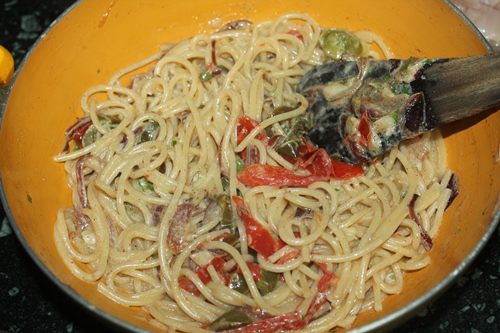 mix well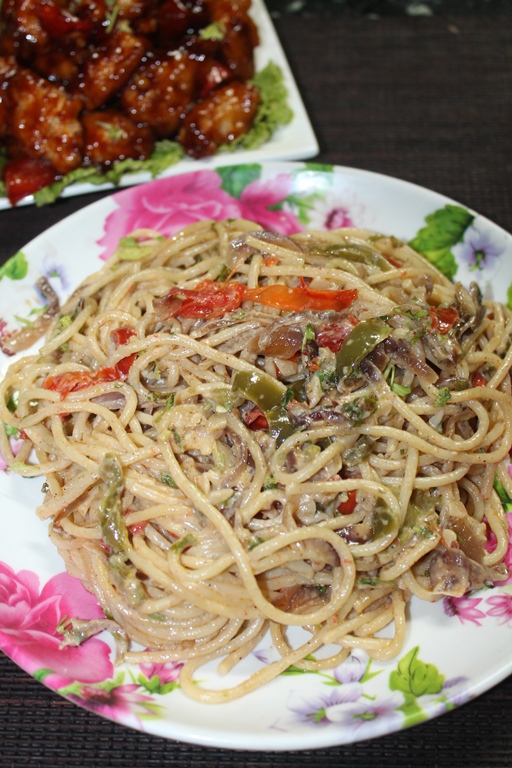 Serve
I am Aarthi, a happy homemaker, mom of two beautiful girls, married to my high school sweet heart. My goal is to teach people that cooking can be way more easier and joyful than they think. Yummy Tummy features recipes all over the world with step wise pictures which surely shows the ease of cooking.