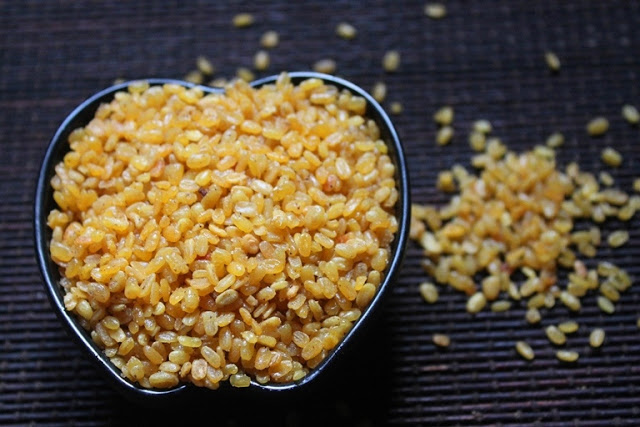 This is hubby's favourite, whenever we go shopping he never miss to pick a packet or two of this. It is crunchy and tasty. Plus it is healthy as well. I decided to try it at home and it is pretty easy as well. The main thing is you have to soak the dal for a good 3 to 4 hours so it swells up nicely. I flavoured this with chat masala and salt, you can add chilli powder as well. Hope you will give this a try and let me know how it turns out for you..

Similar Recipes,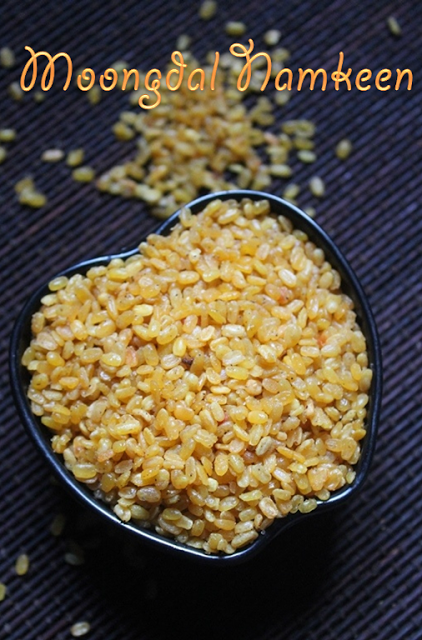 Preparation Time : 5 mins
Soaking Time : 4 hours
Cooking Time : 5 to 6 mins per batch
Makes : 3 cups of dal


Ingredients:
Split Yellow Moong Dal / Pasi Paruppu – 2 cup
Chat Masala Powder to taste
Salt to taste
Oil for deep frying
Method:
Wash and soak moong dal for 4 hours, drain them and spread it on a clean towel to dry.
Heat oil for deep frying, drop moong dal in and fry till the shh sounds stops from oil. Drain it.
Now sprinkle salt and chat masala to taste, toss well.
Cool it and store it in a air tight container.
Pictorial: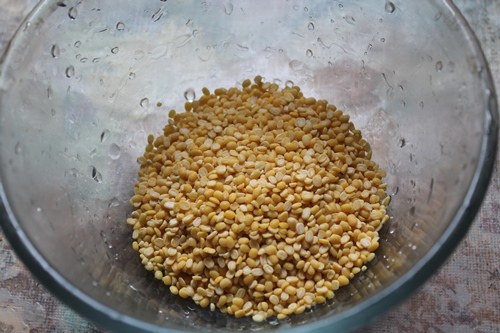 Take dal in a bowl and wash well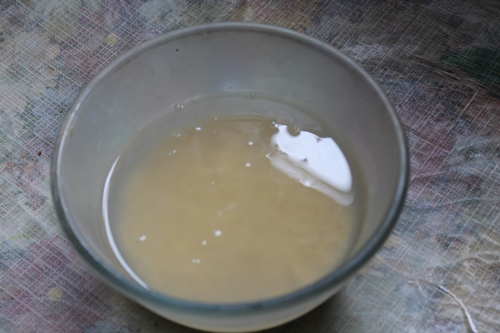 cover with water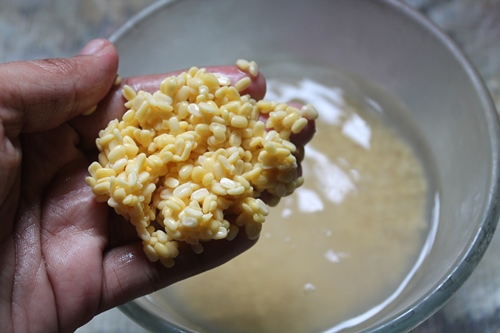 soak for 4 hours..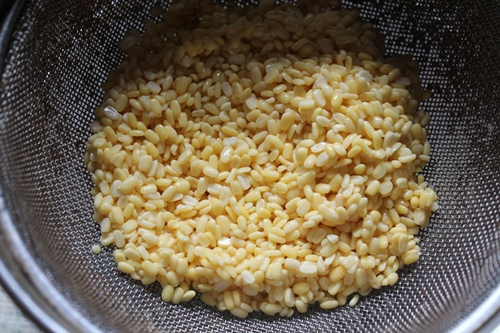 drain it, you have to drain it completely..i left it in strainer for 30 mins..you can spread it in a clean cloth and dry it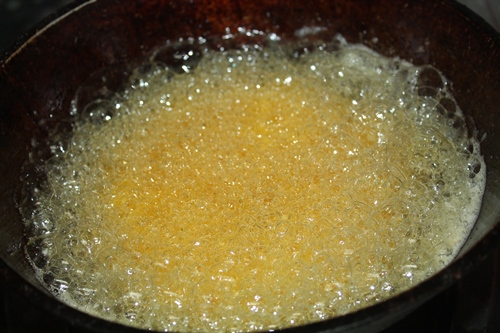 now drop it in hot oil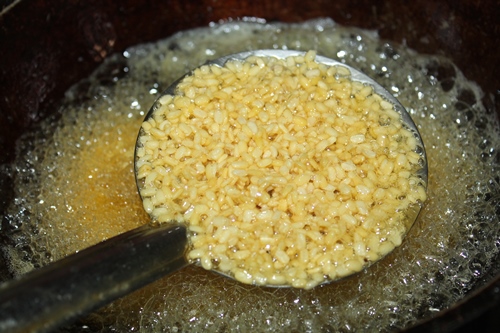 fry on medium heat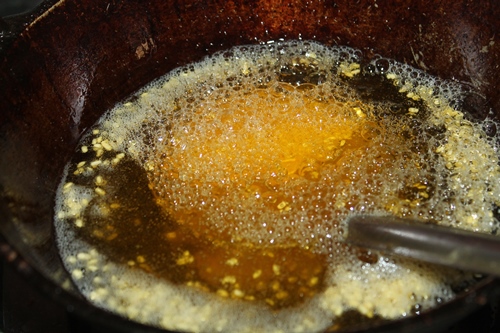 cook till the shh sounds stops in the oil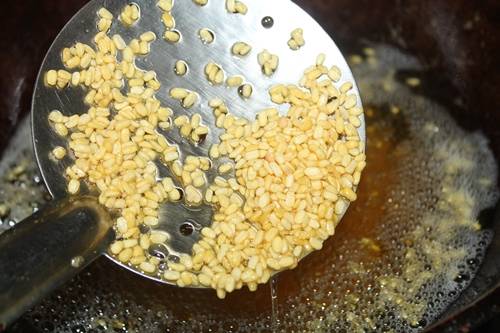 drain them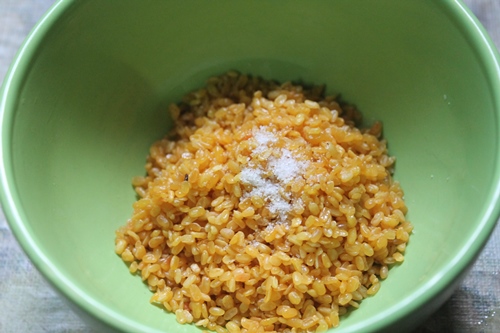 sprinkle salt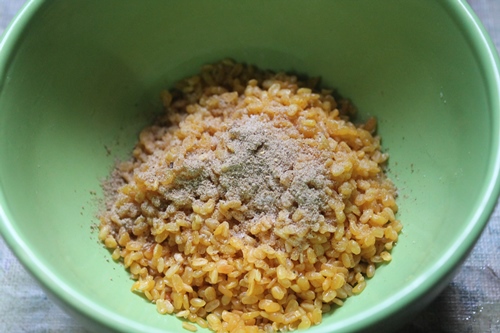 and some chat masala powder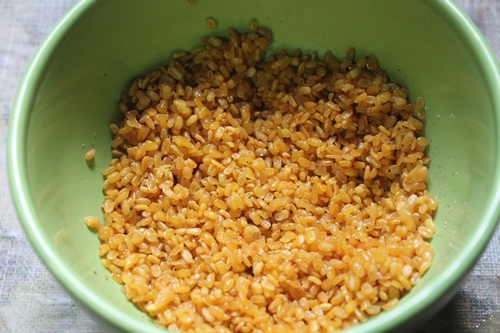 toss well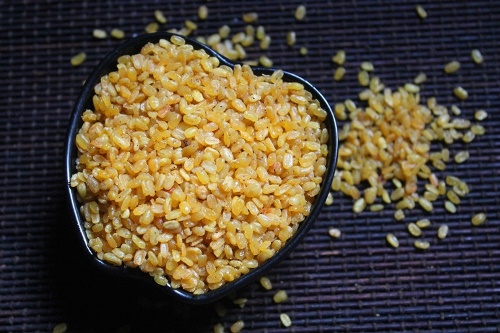 Serve
I am Aarthi, a happy homemaker, mom of two beautiful girls, married to my high school sweet heart. My goal is to teach people that cooking can be way more easier and joyful than they think. Yummy Tummy features recipes all over the world with step wise pictures which surely shows the ease of cooking.