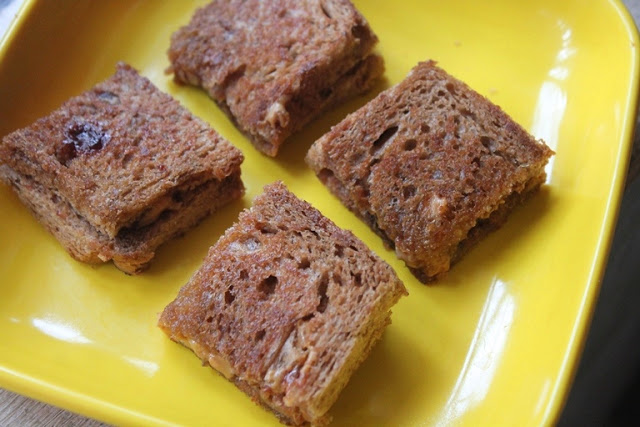 This is not at all a particular recipe but it is one of the most favourite and famous recipe out there. The combination of peanut butter and jam is just perfect. So good you can never resist once you tasted them.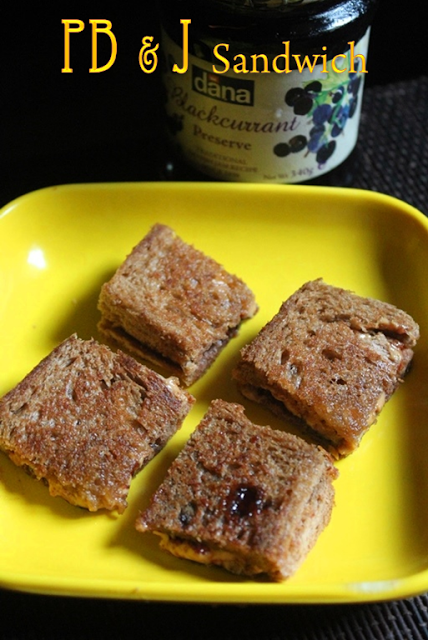 Hope you will give this a try and let me know how it turns out for you..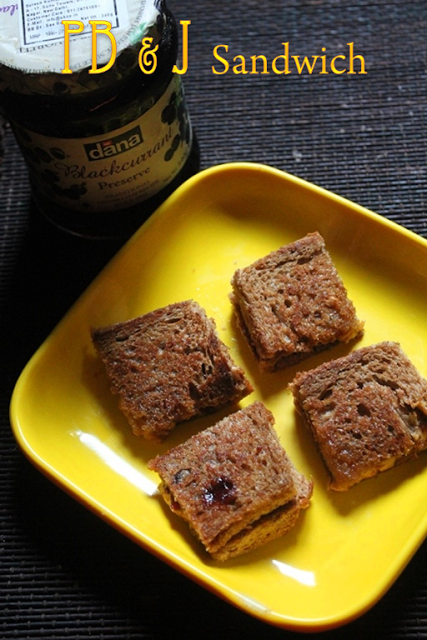 Preparation Time : 5 mins
Cooking Time : 1 to 2 mins
Ingredients:
Bread Slices as needed
Peanut Butter as needed
Any Flavoured Jam as needed
Butter as needed


Method:
Remove the crust from the bread if you like, spread peanut butter on one side and jam on other side. Sandwich them together.
Melt butter in a pan and toast them on both sides till golden brown.
Remove it and cut into pieces and serve
Pictorial: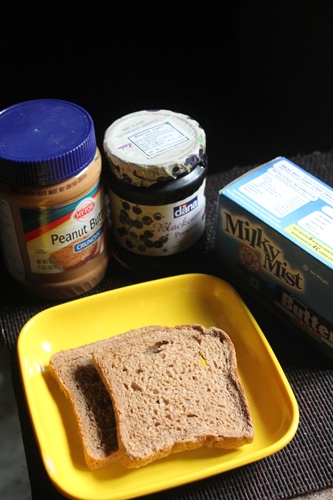 You need bread, peanut butter, jam and some butter..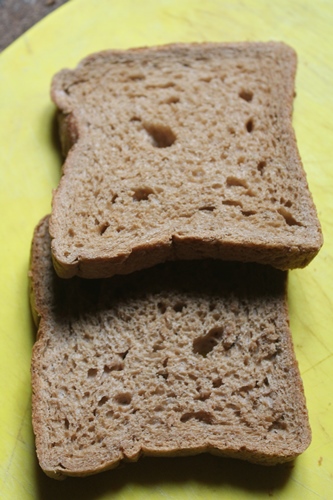 I used whole wheat bread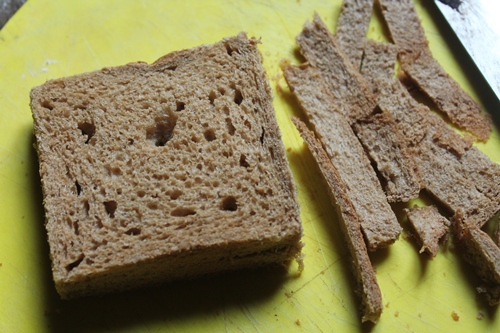 my lil one dont like the crust, so removed it off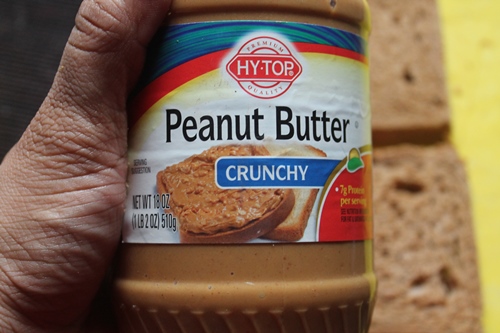 Now take some peanut butter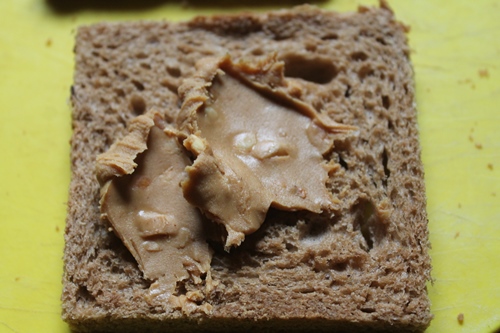 spread it on one slice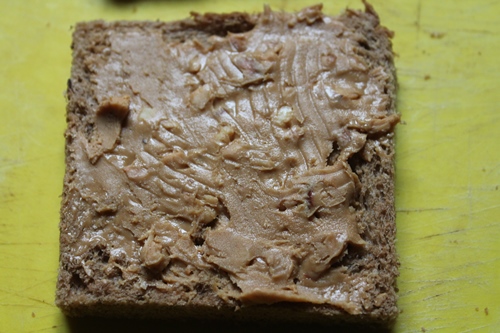 spread evenly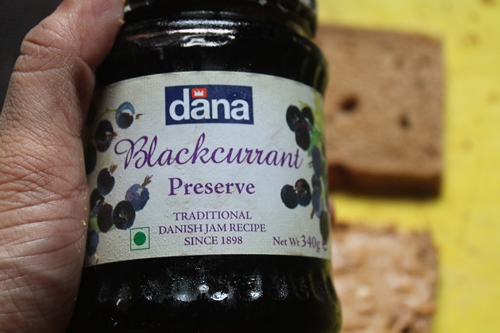 now take any jam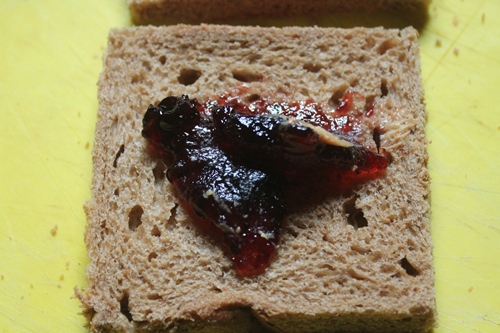 spoon it on other side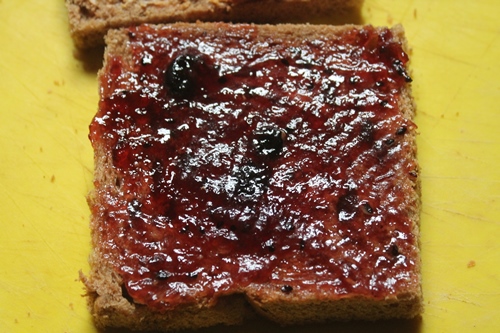 spread evenly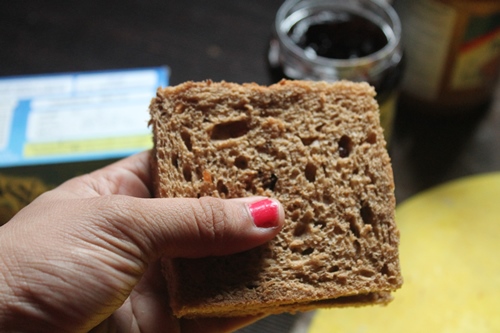 sandwich both together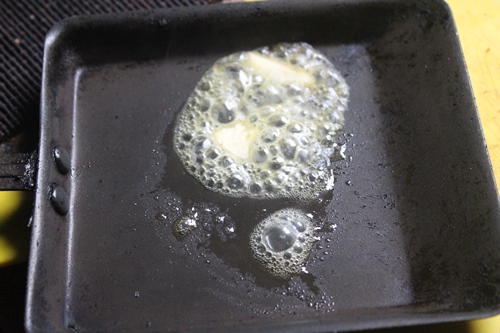 heat some butter in a pan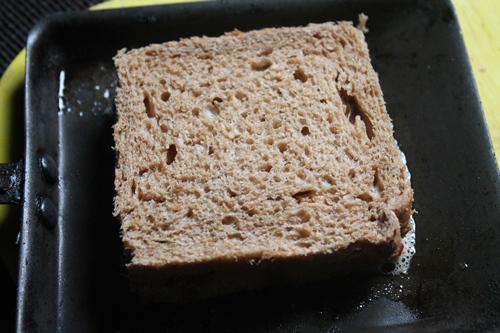 put the bread in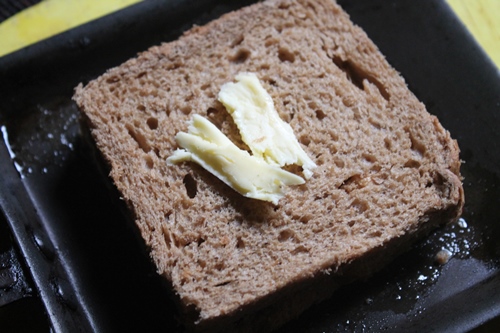 dot the top with some more butter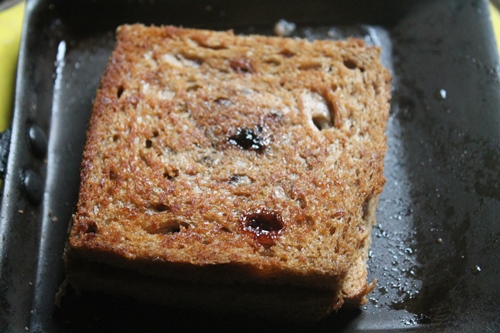 cook till golden on both sides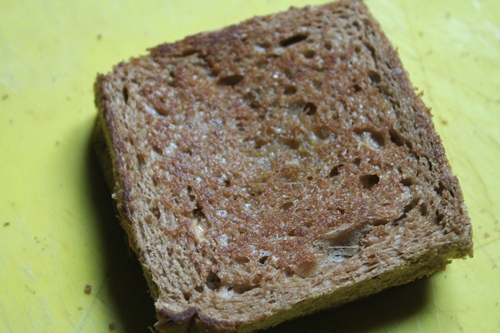 remove it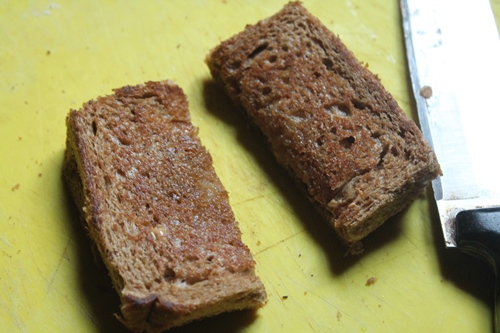 you can serve like finger sandwich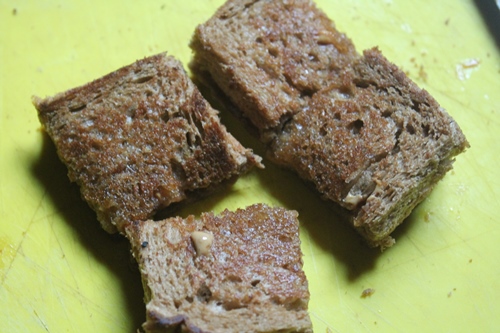 or cut into bite size pieces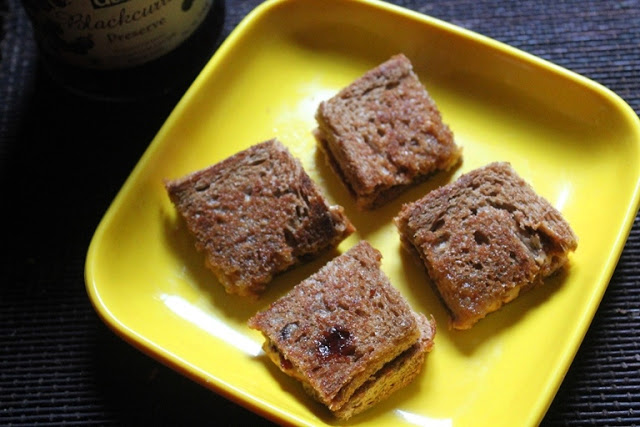 Serve
I am Aarthi, a happy homemaker, mom of two beautiful girls, married to my high school sweet heart. My goal is to teach people that cooking can be way more easier and joyful than they think. Yummy Tummy features recipes all over the world with step wise pictures which surely shows the ease of cooking.