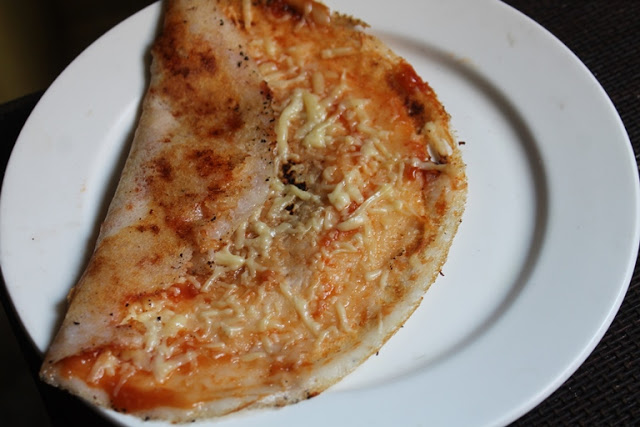 For other finger food recipes, Check Here.
This is my little ones favourite. Normally i make dosa for her breakfast, since she eats it without making any fuss..So for a change i made this cheese dosa and it turned out to be delicious… I thought of sharing it with you because many of you have been asking me the recipe when i shared it in my instagram, BTW if you are not following me on instagram, i think you have to follow..
Similar Recipes for Kids,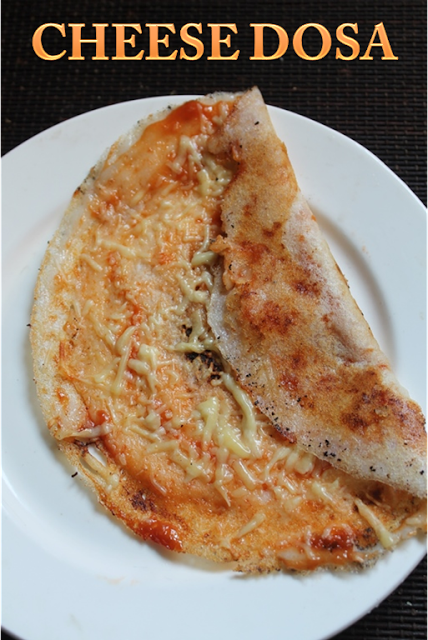 Hope you will give
this a try and let me know how it turns out for you..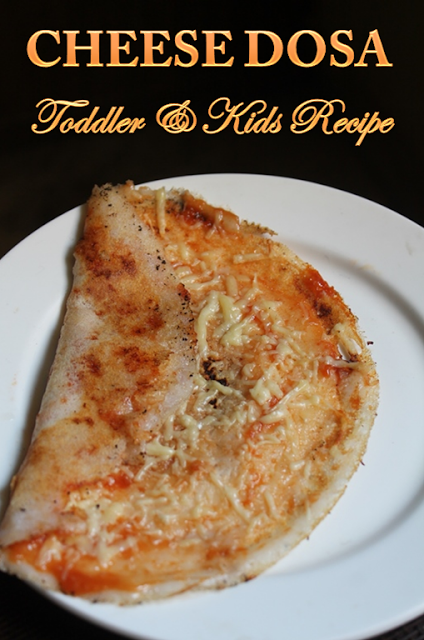 Preparation Time : 5 mins
Cooking Time : 1 to 2 mins per dosa
Ingredients:
Dosa Batter – as needed (Recipe here)
Tomato Ketchup or Tomato Sauce – as needed (Recipe
here
)
Mozzarella Cheese as needed grated
Oil for making dosa
Method:
Heat a tawa..Spoon a ladleful of butter over the tawa and spread it thinly.
Drizzle it with oil around the edges.
Now spoon in some tomato sauce or ketchup. SPread it evenly using a spatula.
Now sprinkle over cheese and let the base crisp up.
Now remove and serve immediately.
Pictorial: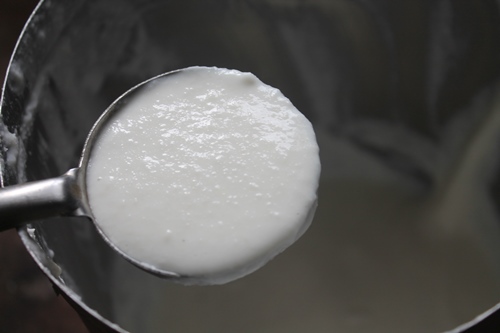 Take dosa batter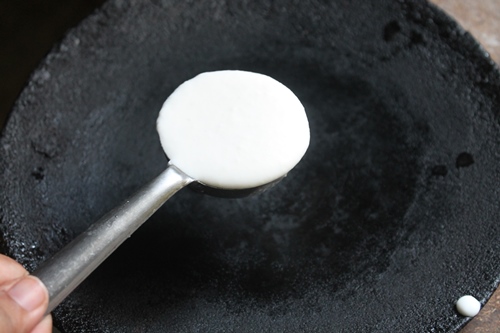 Spoon a ladleful of batter in a hot tawa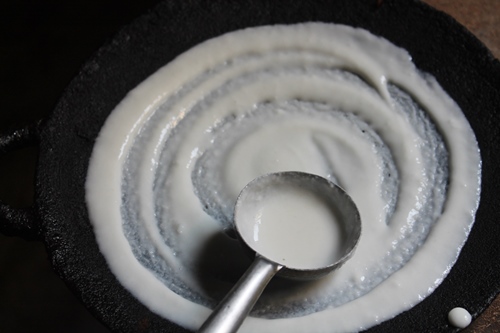 Spread it evenly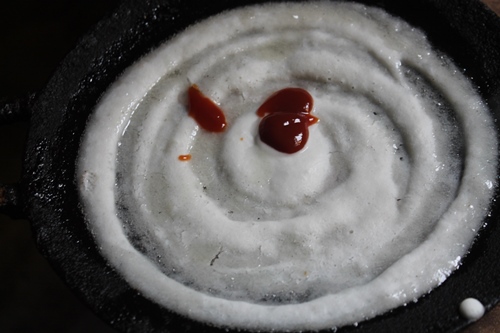 Drizzle oil around the sides and cook…spoon some tomato sauce or ketchup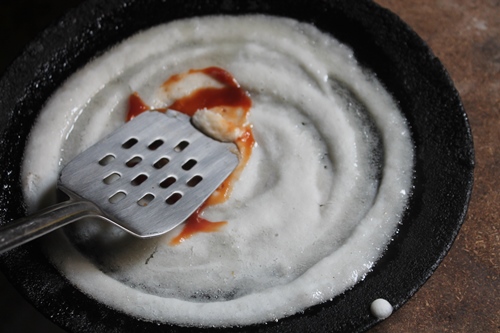 use a spatula and spread it evenly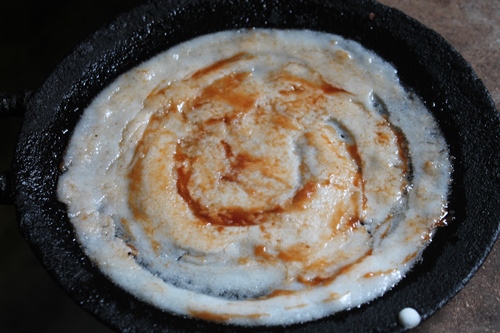 now it is spread out well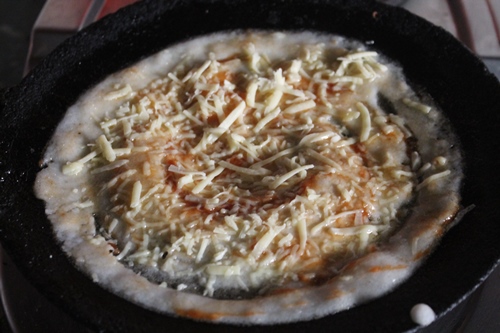 Sprinkle the top with cheese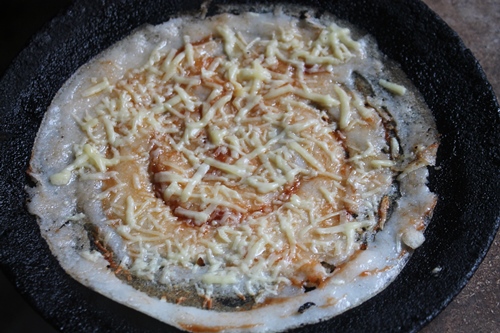 let it cook till bottom crisp up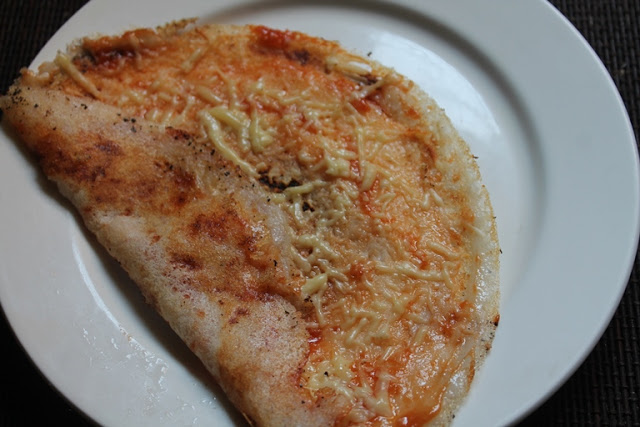 Serve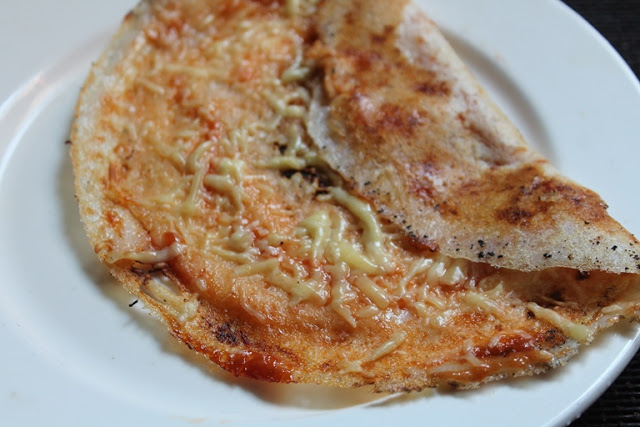 I am Aarthi, a happy homemaker, mom of two beautiful girls, married to my high school sweet heart. My goal is to teach people that cooking can be way more easier and joyful than they think. Yummy Tummy features recipes all over the world with step wise pictures which surely shows the ease of cooking.