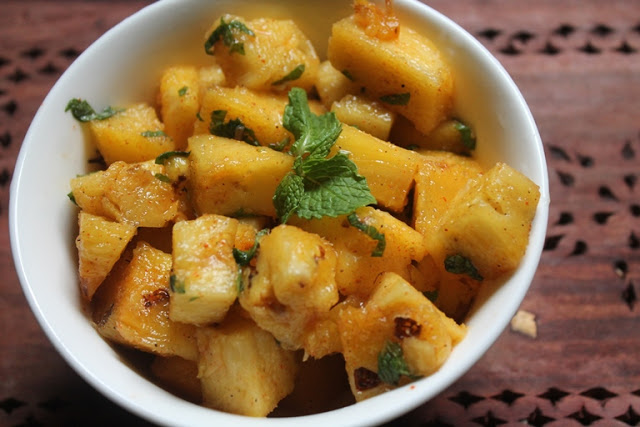 This simple and healthy chaat is great when you are dieting, it is healthy, low fat, filling snack. We used to have this at 11 in the morning along with a cup of green tea. Whenever you diet you have to eat small portions of food throughout the day so you never go hungry..Will be sharing many healthy snack recipes soon.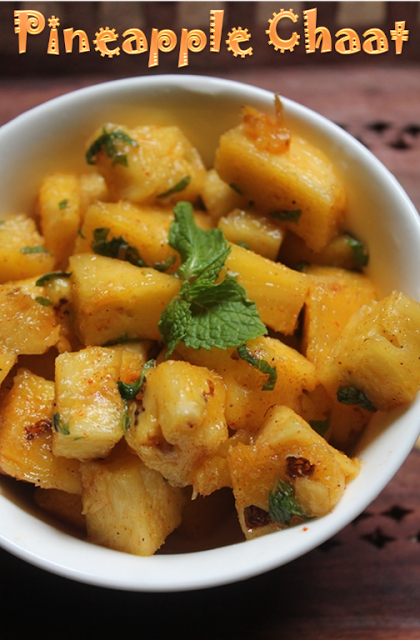 Hope you will give this a try and let me know how it turns out for you..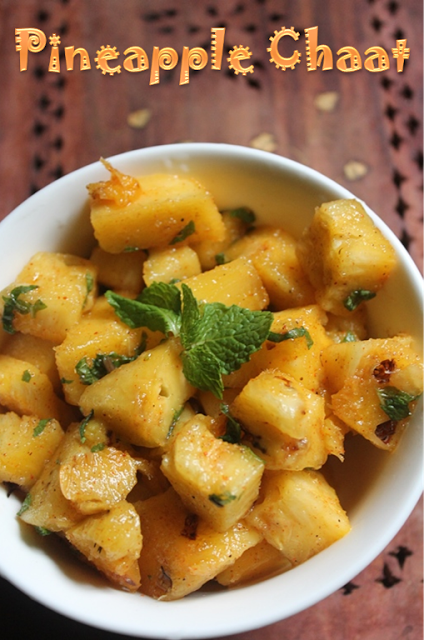 Preparation Time : 10 mins
Serves: 4
Ingredients:
Pineapples – 4 cups cubed
Sugar – 2 tblspn or to taste
Chaat Masala Powder – 2 tsp or to taste
Red Chilli Powder – 1/2 tsp or to taste
Black Salt – 1 tsp or to taste
Salt to taste
Mint Leaves – 2 tblspn finely chopped
Method:
Mix all the ingredients, Toss well.
Set aside for 30 mins before serving.
Pictorial: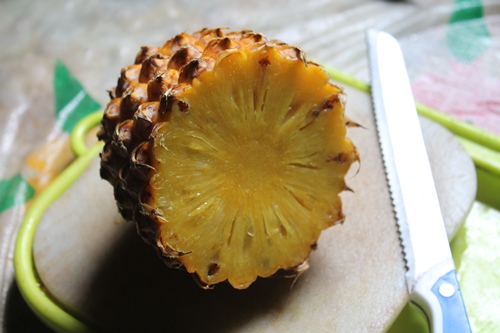 I used half pineapple for this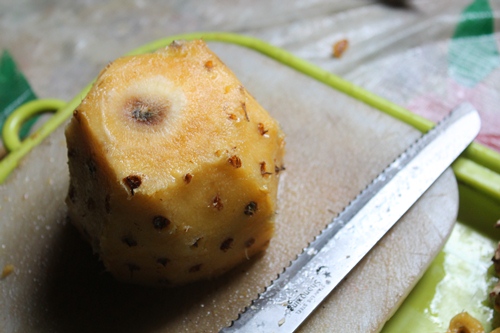 peel it..use serrated knife to do this job easily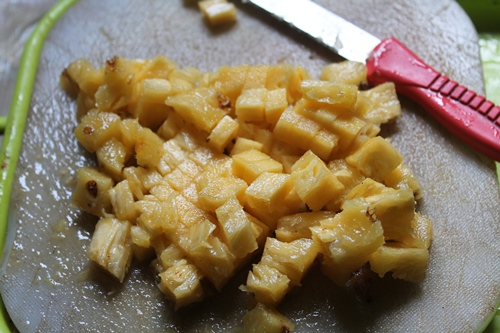 chop it finely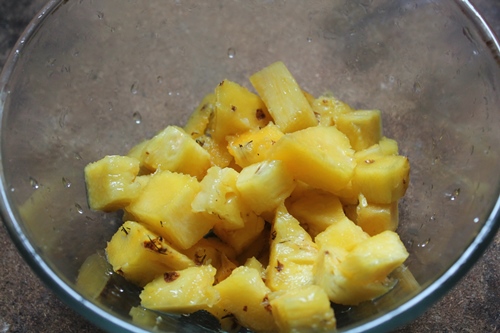 Take it in a bowl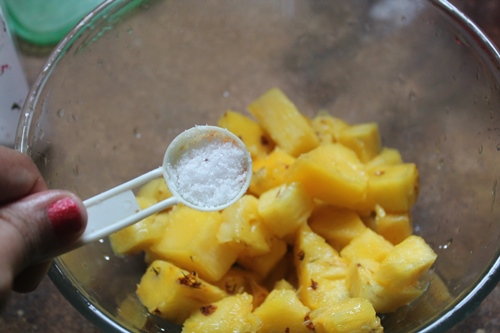 add little salt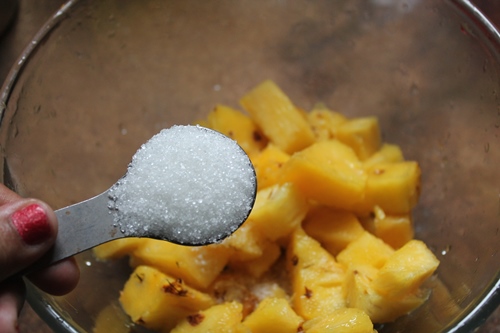 add in sugar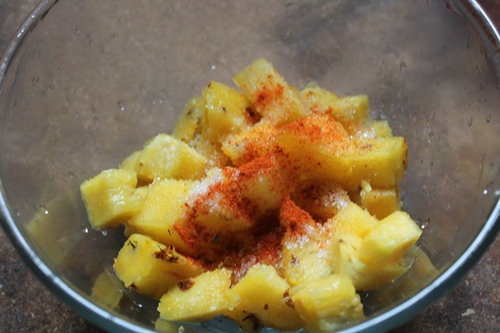 add in chilli powder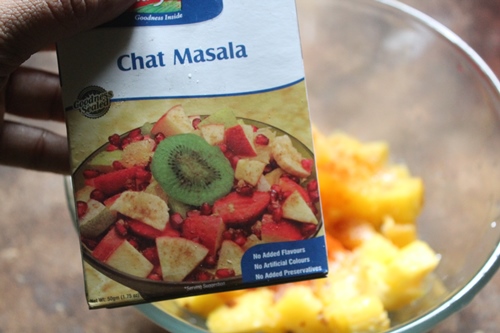 add in chaat masala powder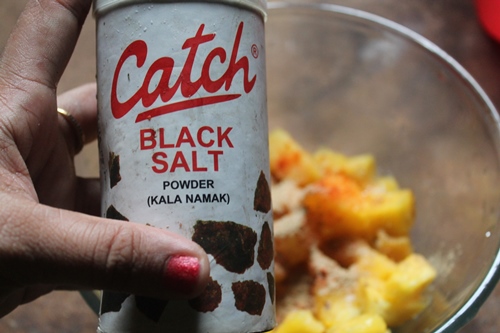 add in little black salt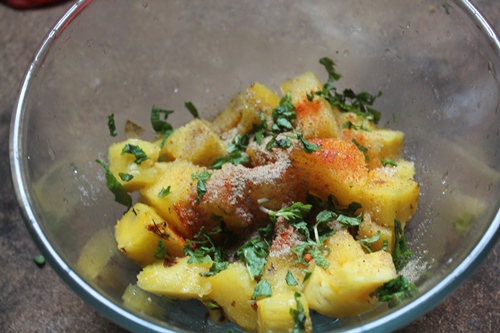 add in mint leaves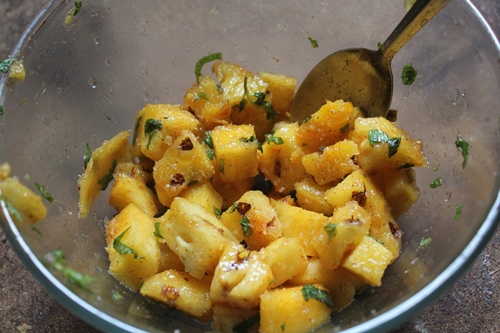 toss well..set aside for 30 mins before serving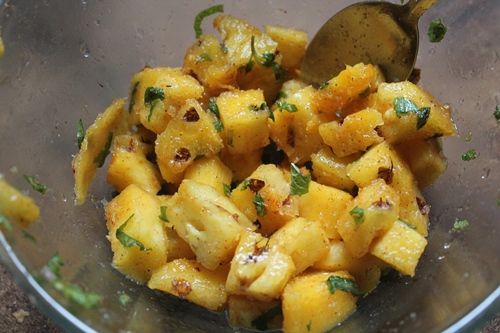 Serve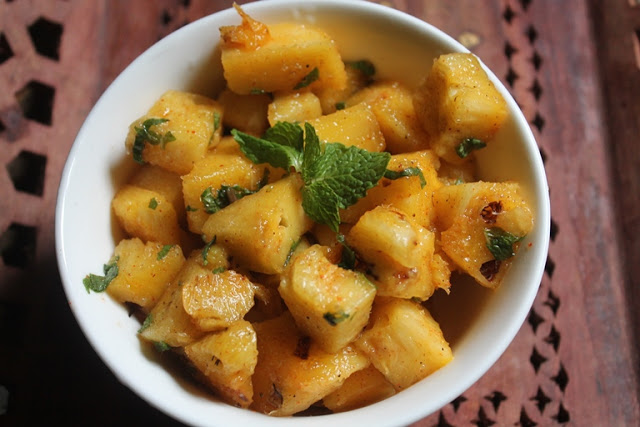 I am Aarthi, a happy homemaker, mom of two beautiful girls, married to my high school sweet heart. My goal is to teach people that cooking can be way more easier and joyful than they think. Yummy Tummy features recipes all over the world with step wise pictures which surely shows the ease of cooking.