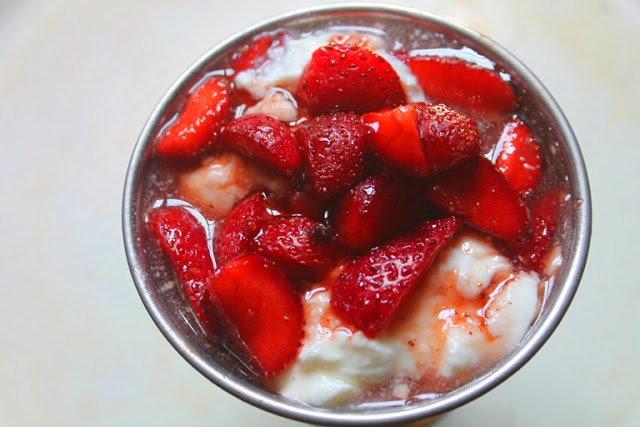 This is one of the easiest desert you could ever make. But dont under estimate the taste, it taste so delicious..specially when served over some icecream. but i like it more with some thick yogurt. YUM YUM..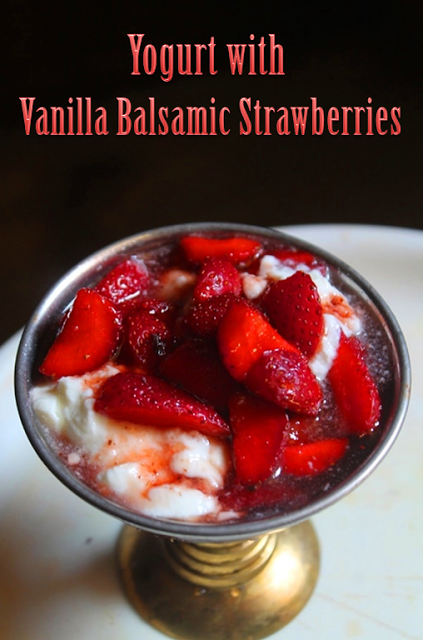 Since it is strawberry season, i am enjoying as much strawberries as i can..Because it is one of my all time favourite fruit apart from pineapples..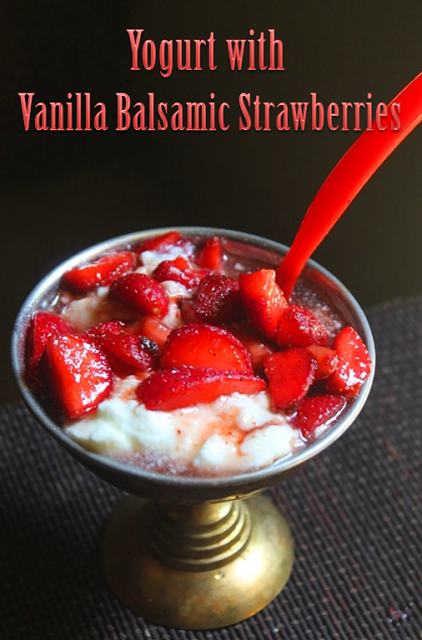 Hope you will give this a try and let me know how it turns out for you..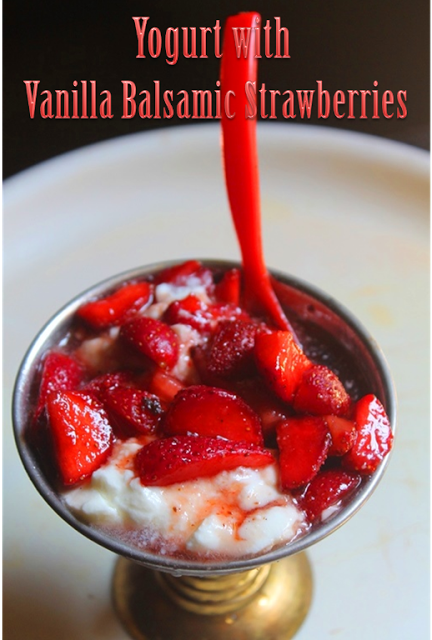 Preparation Time : 10 mins
Resting Time : 2 hours
Serves: 4
Ingredients:
Strawberries – 3 cups chopped
Balsamic Vinegar – 1 to 2 tblspn
Vanilla Essence – 1 tsp
Sugar – 1/2 cup
Yogurt or Icecream to serve with
Method:
Wash and chop strawberries as you like. Take it in a bowl.
Add in all the ingredients except yogurt. Mix well. Cover and let it sit at room temp for 1 to 2 hours.
Serve this over some yogurt or icecream.


Pictorial: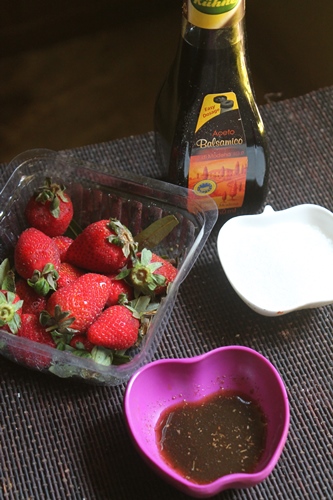 Take all your ingredients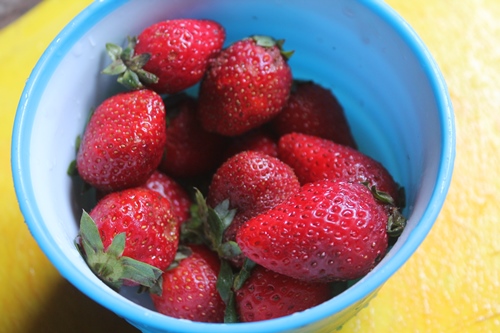 take your strawberries and wash them well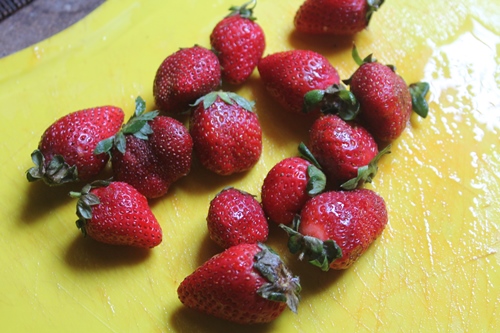 take them in a chopping board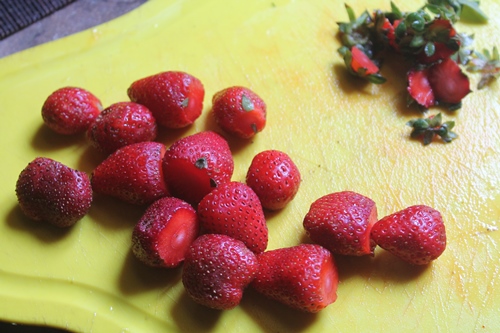 remove the stalks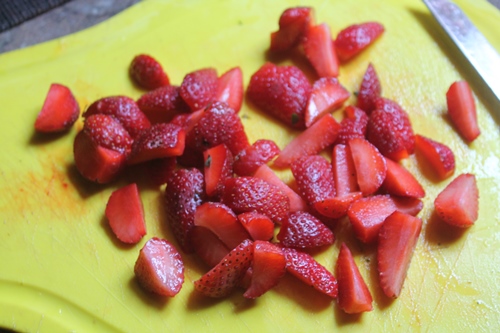 cut them into small pieces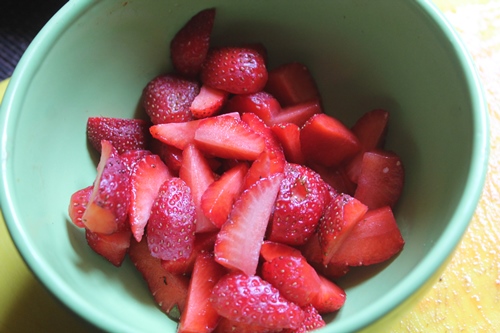 take them in a bowl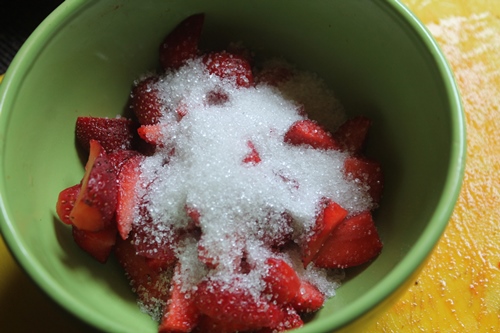 add in sugar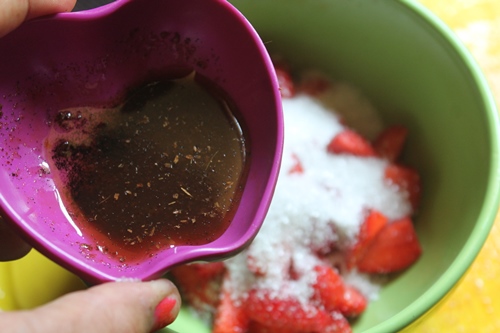 add in vanilla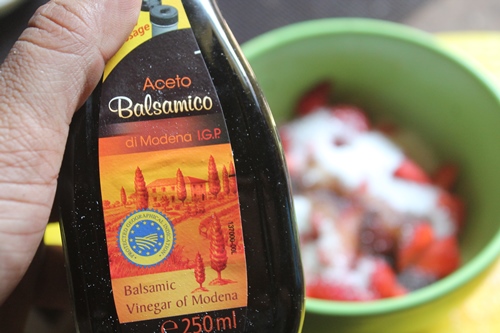 add in balsamic vinegar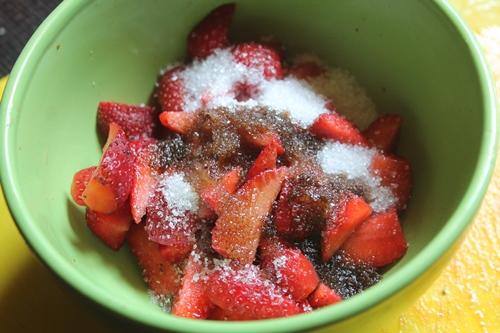 now mix this well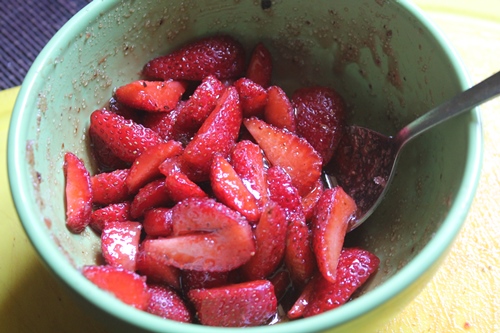 cover and let it set for couple of hours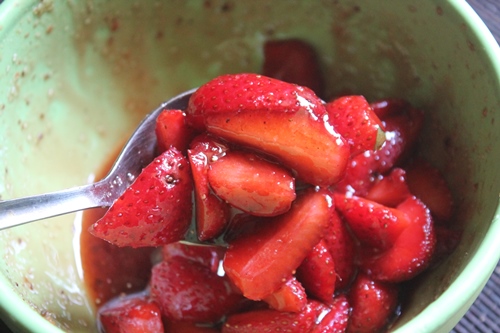 look at this luscious strawberries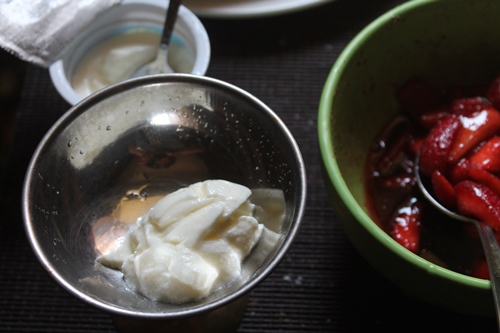 now take a serving bowl, dollop some yogurt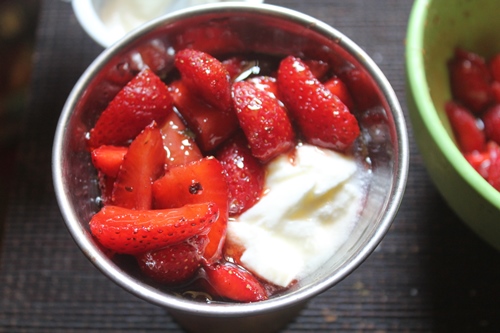 spoon some strawberries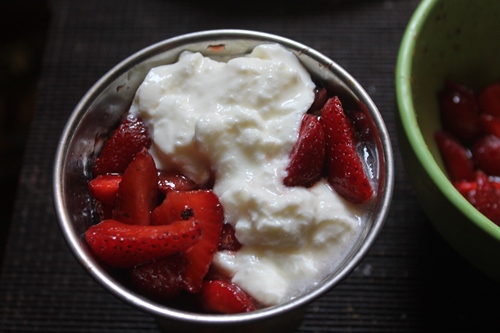 spoon some more yogurt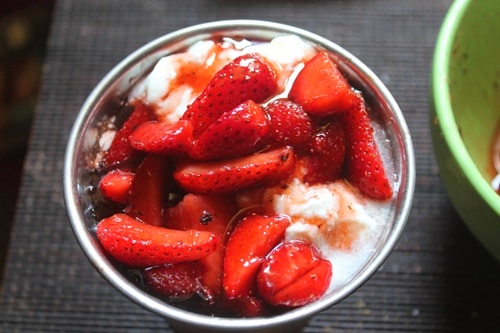 top with some more strawberries..you can top some nuts as well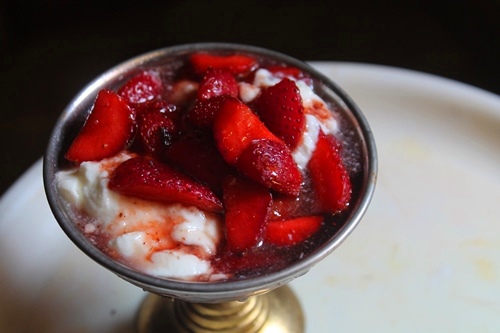 Serve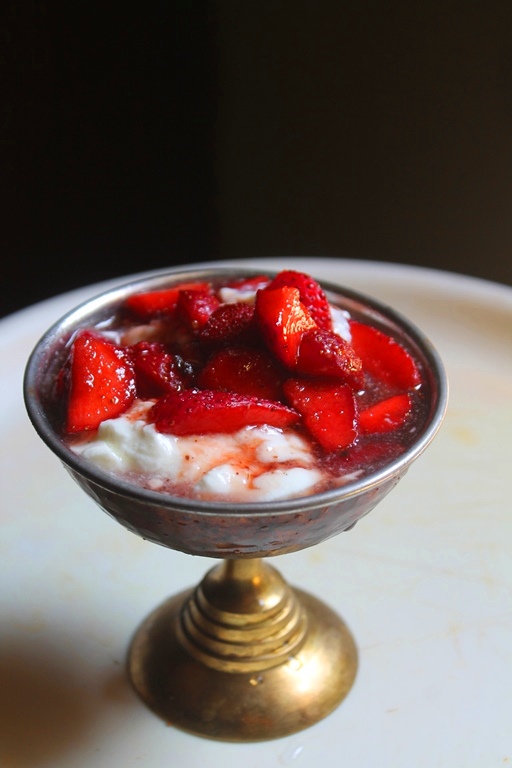 I am Aarthi, a happy homemaker, mom of two beautiful girls, married to my high school sweet heart. My goal is to teach people that cooking can be way more easier and joyful than they think. Yummy Tummy features recipes all over the world with step wise pictures which surely shows the ease of cooking.