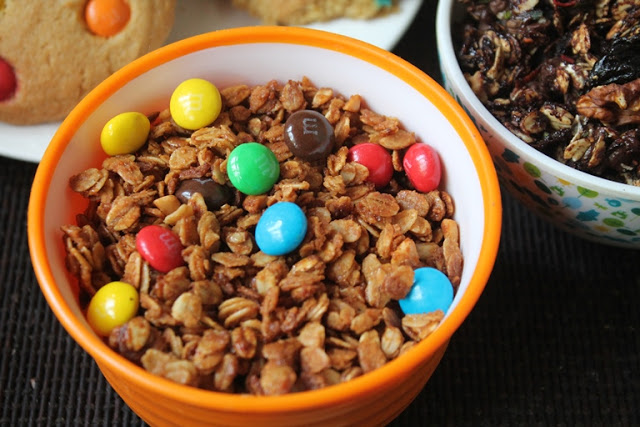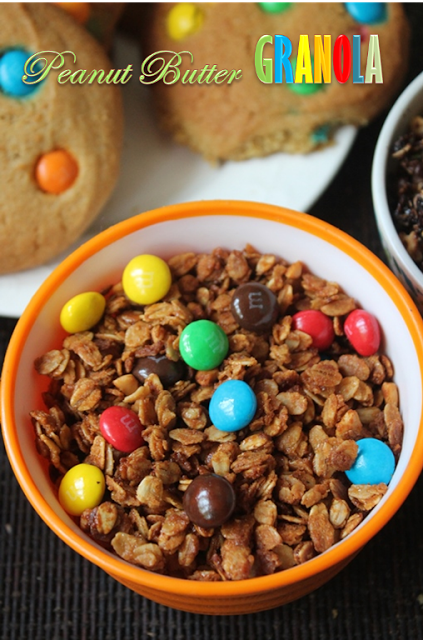 From those days, Its been a while since i had this muesli. Few months back, i thought to give this a try at home, since i had all the ingredients on hand. And i should tell you, it was thousand times better than the ones which you get at stores..I made a
traditional muesli
and a
chocolate one
before and it turned out just wonderful. This is my new spin on muesli and i made it into a peanut butter flavoured ones and it was delicious.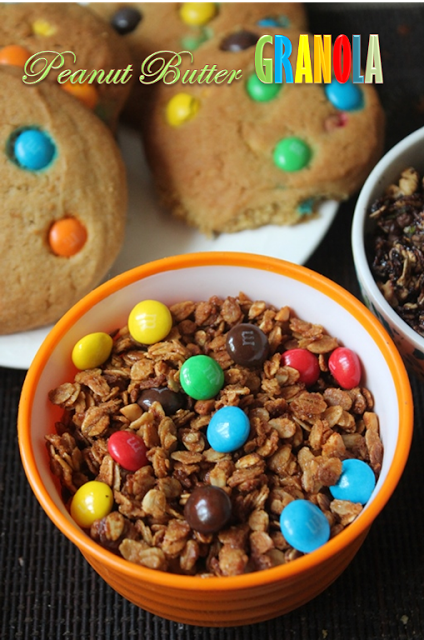 I had few bowls of this muesli mixed with milk in the following days. You can have it on its own as well. You can add this to your muffins to make granola muffins..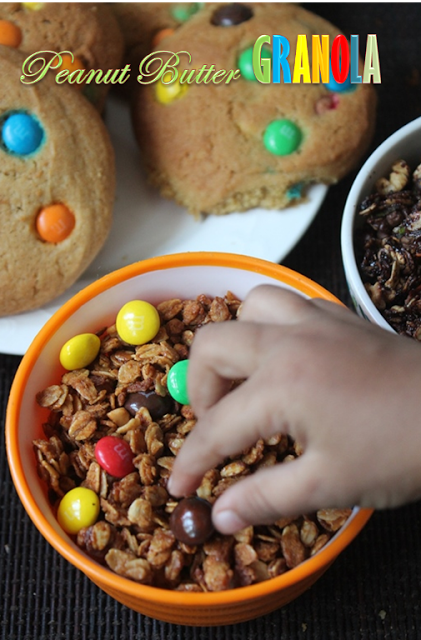 Preparation Time : 5 mins
Baking Time : 30 to 35 mins
Makes : a little more than 1 cup


Ingredients:
Rolled Oats – 1 cup
Chunky Peanut Butter – 3 tblspn
Brown Sugar – 2 tblspn
Honey – 2 tblspn
Coconut Oil or any Oil – 1 tblspn
Vanilla Essence – 1/2 tsp
M&Ms as needed (optional)
Chocolate Chips as needed (optional)
Any Nuts of your choice as needed (optional)
Method:
Preheat oven to 150 degree C. Grease a pan lightly with oil and set aside.
In a sauce pan, take peanut butter, brown sugar, honey, oil and heat it gently till it is melted. Now add in vanilla and mix well.
Now pour this over the oats and toss well. Spread this in the pan and spread evenly.
Now bake this for 30 to 35 mins or so till it is dried up and no longer sticky. stir inbetween to avoid burning and even baking.
Remove it from oven and cool completely. While it is still warm add m&ms and toss well. Cool it down and store in a air tight container. Enjoy with milk.
Pictorial: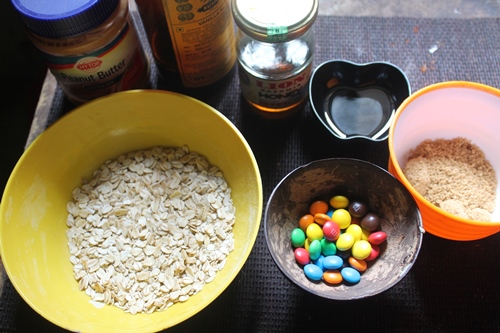 Take all your ingredients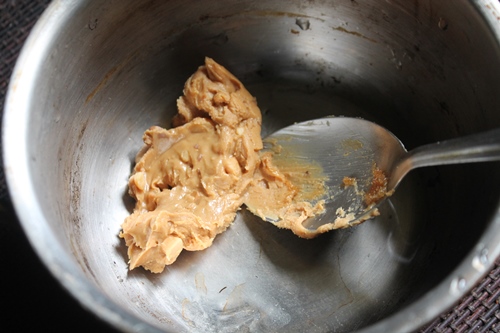 in a sauce pan, add peanut butter..I used chunky variety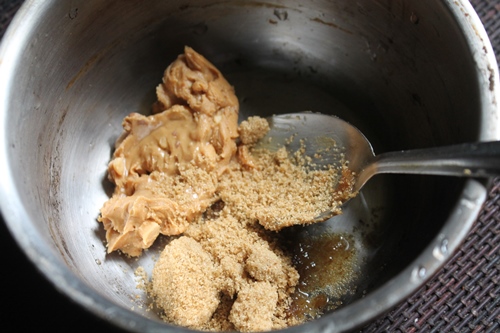 add brown sugar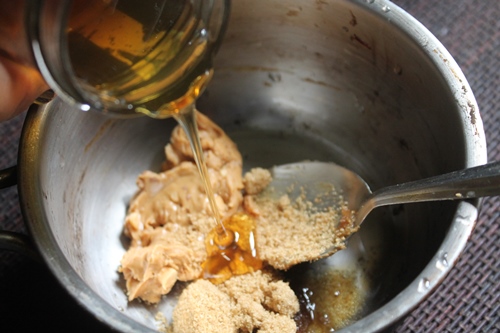 add honey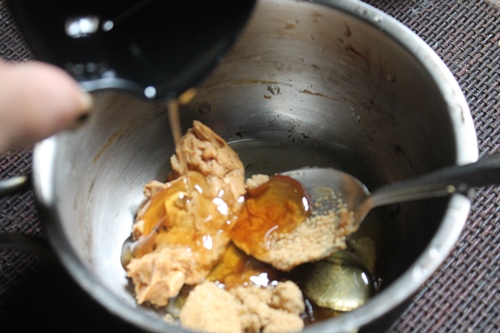 add oil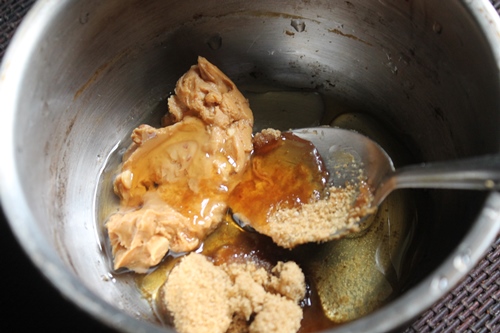 mix well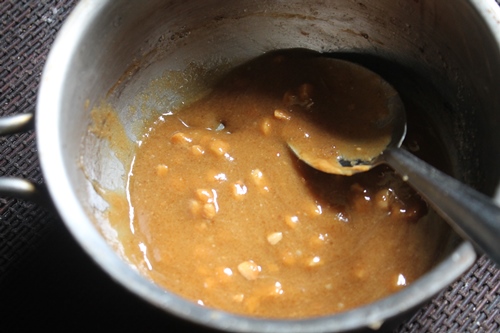 heat gently so it is melted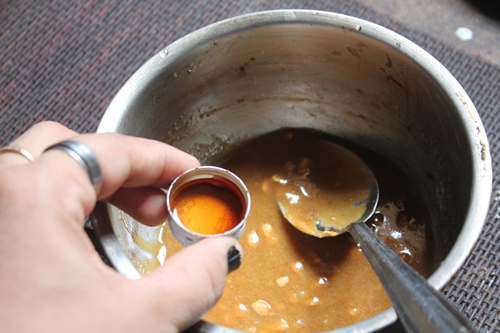 add vanilla and mix well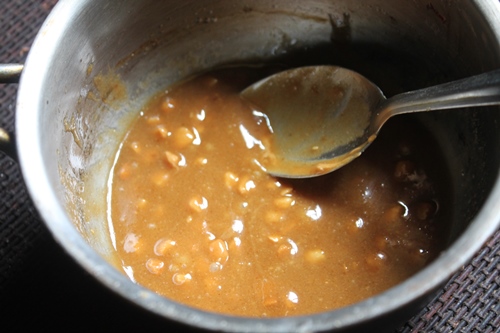 done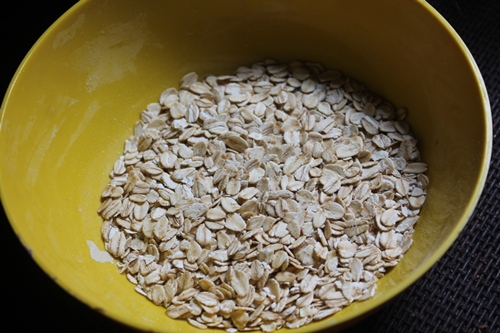 take oats in a bowl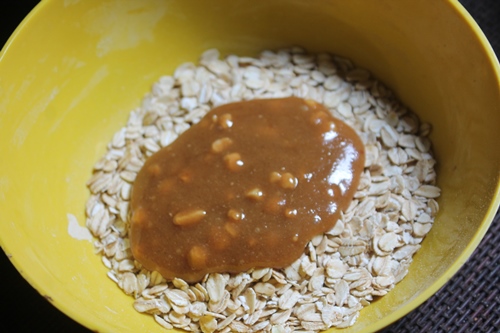 add the mix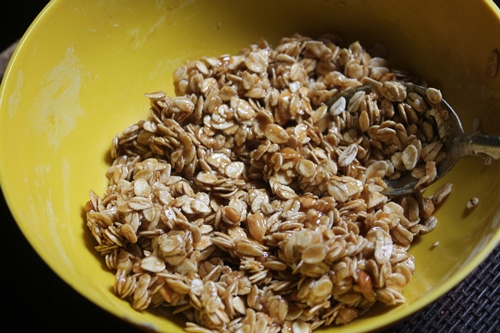 toss gently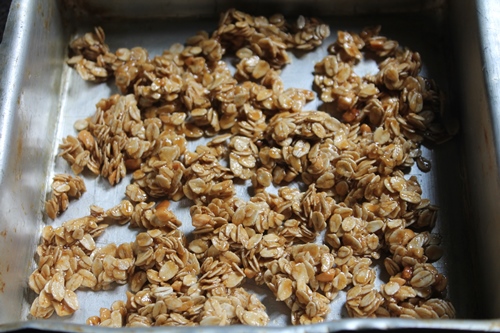 spoon in a baking pan and bake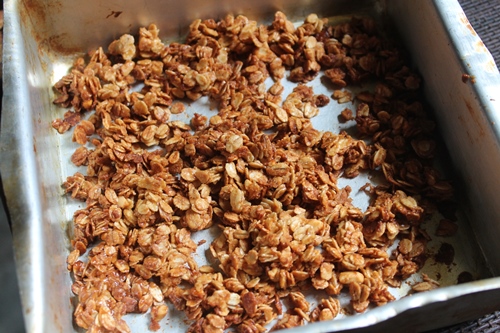 bake till it is done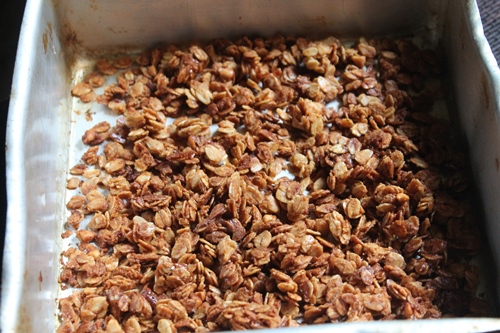 stir inbetween for even baking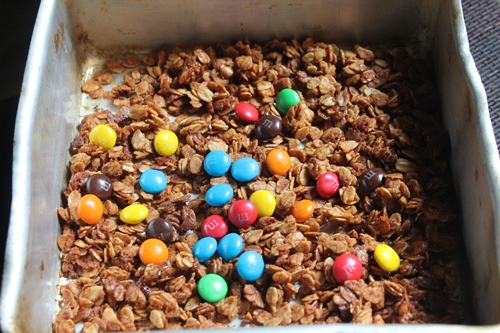 once the mix is warm, add the m&m's and toss well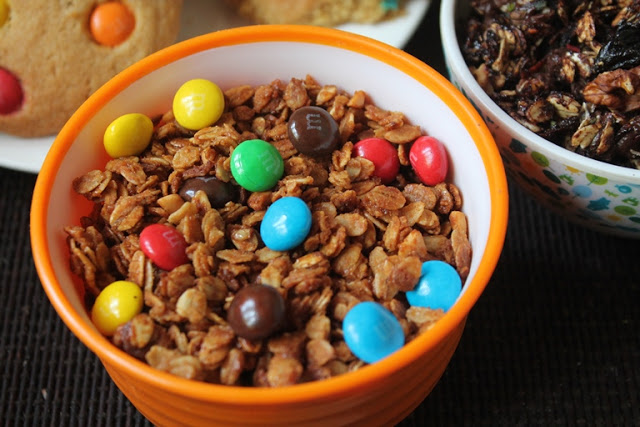 Store in a air tight container and enjoy with milk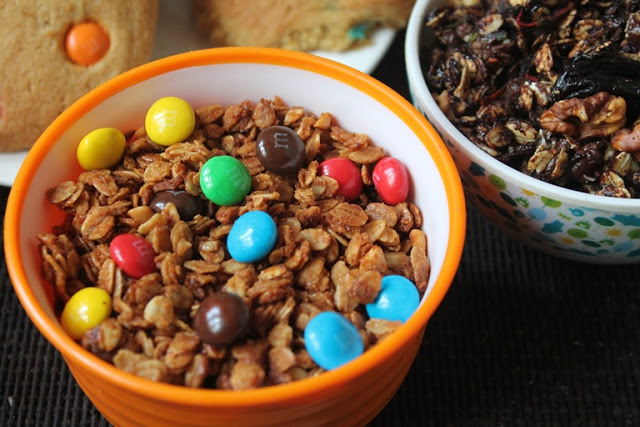 I am Aarthi, a happy homemaker, mom of two beautiful girls, married to my high school sweet heart. My goal is to teach people that cooking can be way more easier and joyful than they think. Yummy Tummy features recipes all over the world with step wise pictures which surely shows the ease of cooking.