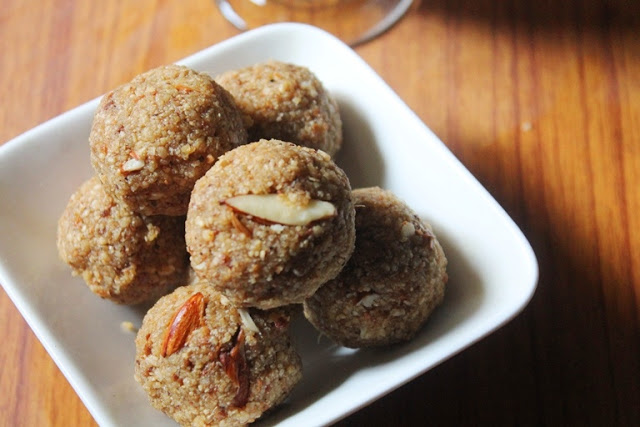 I love making ladoos, because they are so versatile, they can be made pretty much with any flour. I have quite a few ladoo recipes in my blog. Ladoos will make a quick sweet for any festivals. Even if you have no time on hand, you can make these in minutes.
Similar Recipes,
Check out my 25 Ladoos Recipes
Coconut ladoos
Urad dal ladoo
Boondi ladoo
Rava ladoo
Sesame ladoo
Dates and Nuts ladoos
Khoya Besan Ladoo
Nutella Oats Ball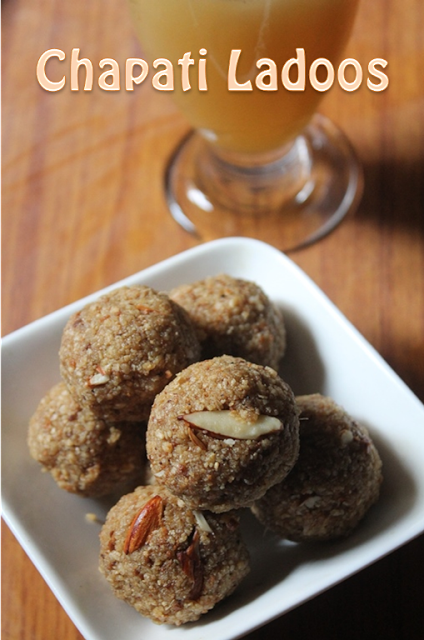 I made these with leftover chapati and it was delicious..It is healthy and good for kids as well. If you have a day old chapati, you can whip up this in minutes.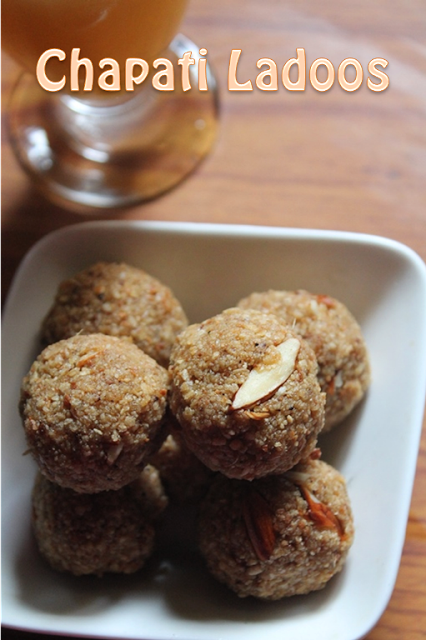 I used leftover chapati in this ladoo and i toasted them in a dry pan till crispy. You can make fresh chapati and toast them till crispy and use it.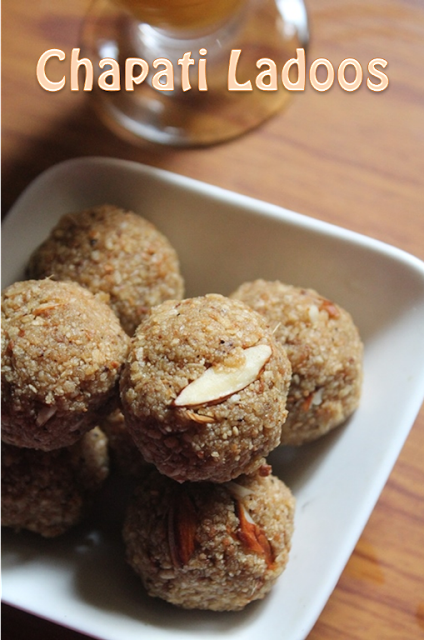 So hope you will give this a try and let me know how it turns out for you..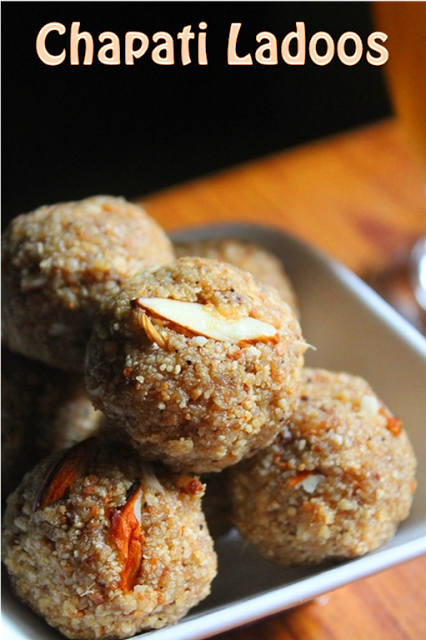 Preparation Time : 10 mins
Makes : 8 to 10 ladoos


Ingredients:
Leftover Chapati – 3
Jaggery / Gur / Sarkarai – 1/4 cup or to taste
Ghee – 1 to 2 tblspn
Cardamom Powder – 1/2 tsp
Almonds or any nuts – 2 tblspn chopped
Method:
If you are using a day old chapati, toast them on a low heat in a tawa till it crisp up, Remove and set aside, they will cool down.
Now break them into small pieces and take it in a blender. Pulse few times so it is crushed.
Now blend them so it resembles coarse breadcrumbs.
Now add in jaggery and pulse till mixed well.
Take this in a bowl, add ghee, cardamom powder and nuts. Mix well.
Take small portion of this and shape it into balls.
Arrange it in a bowl, serve immediately or store in fridge or at room temp till needed.





Pictorial: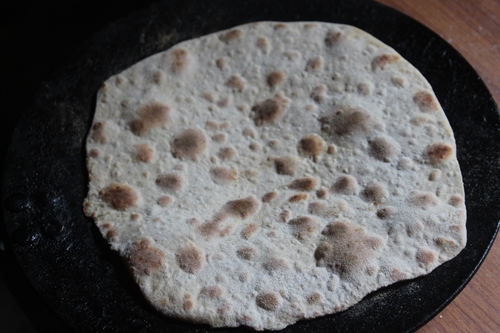 Toast leftover roti in a dry tawa till it crisp up..
cook on a low heat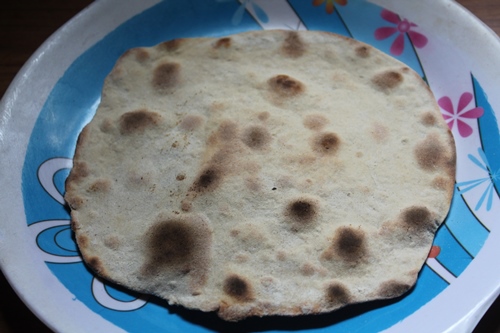 remove and set aside to cool down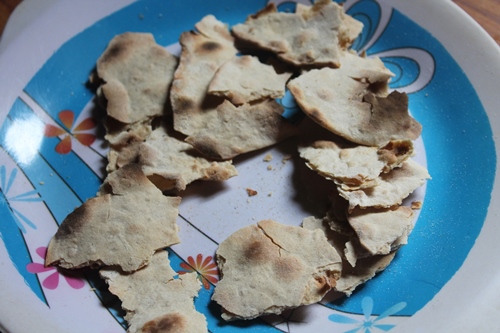 break into small pieces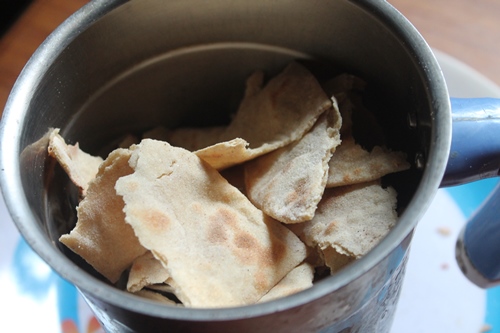 take it in a blender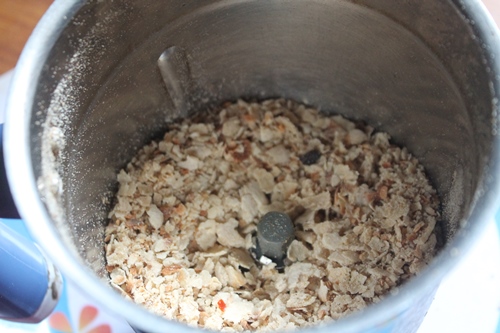 pulse few times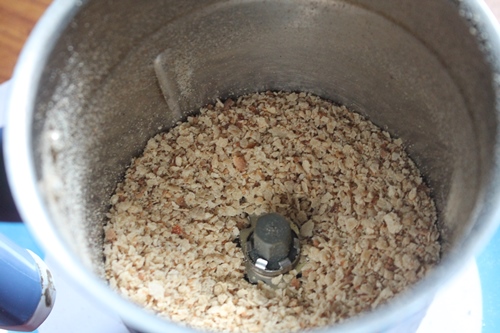 now grins them till it is fine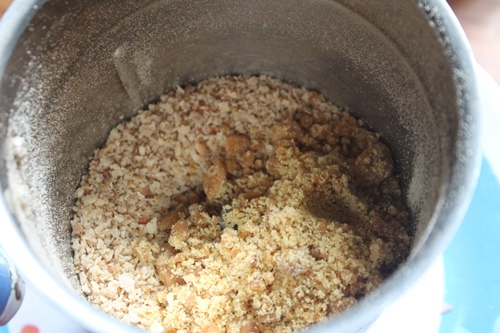 Add in jaggery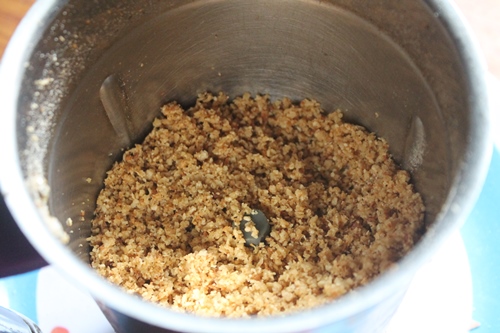 pulse few times till it is mixed well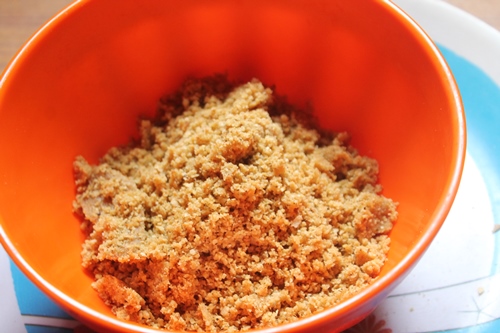 take in a bowl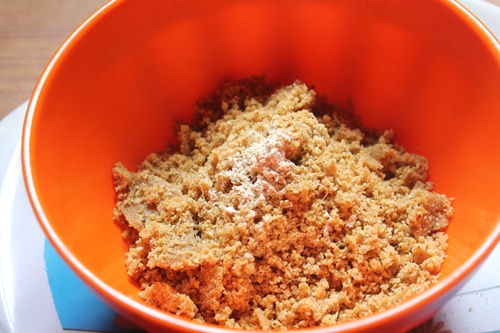 add in cardamom powder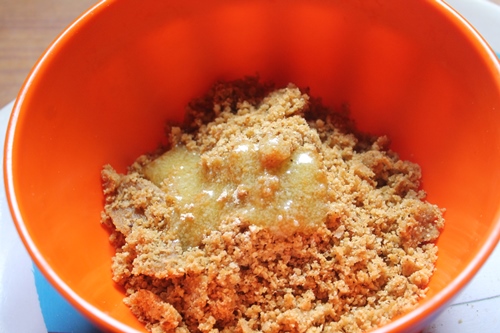 add in ghee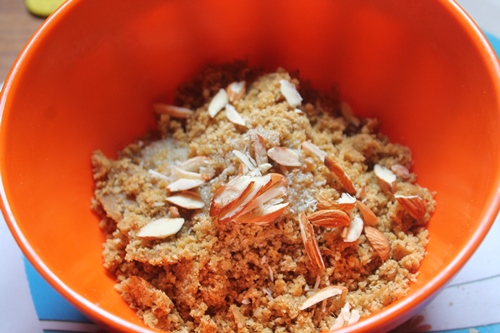 add in nuts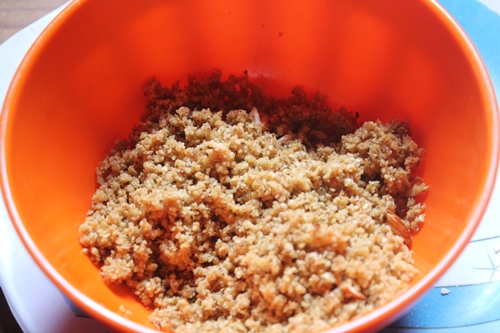 mix well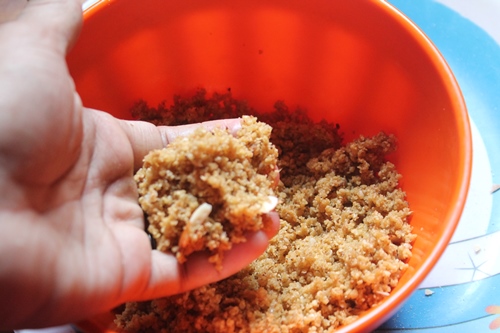 take some portion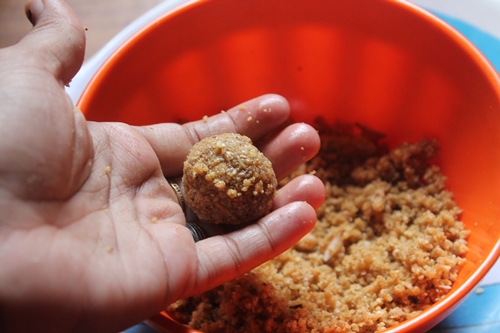 shape into ladoo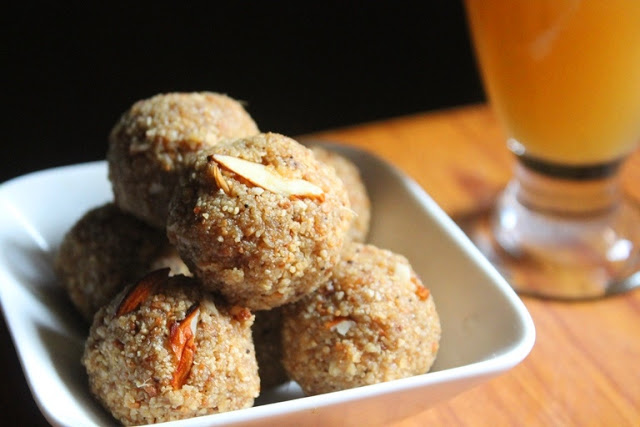 done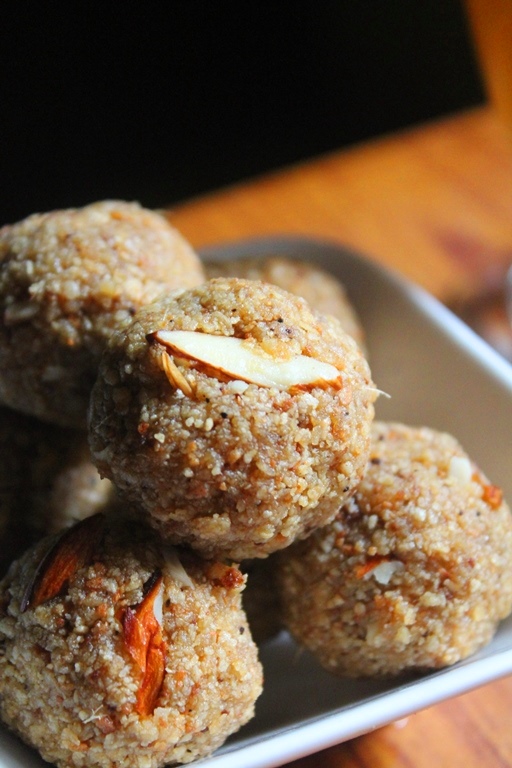 Serve
I am Aarthi, a happy homemaker, mom of two beautiful girls, married to my high school sweet heart. My goal is to teach people that cooking can be way more easier and joyful than they think. Yummy Tummy features recipes all over the world with step wise pictures which surely shows the ease of cooking.