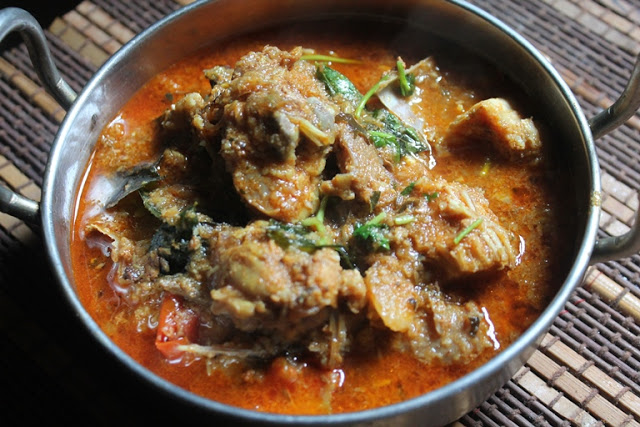 Whenever i decided to cook any sidedish for my roti, appam or idiyappam, i never make the same curry again, each time i try to make it differently. Few days back i made this curry which is made in village style. It has freshly ground masala which makes it so tasty.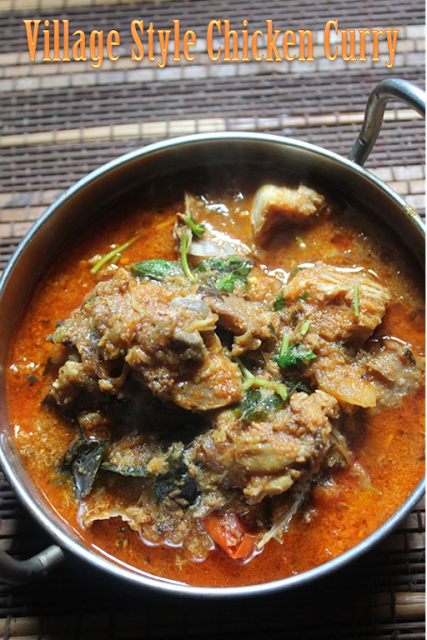 So give this a go and let me know how it turns out for you.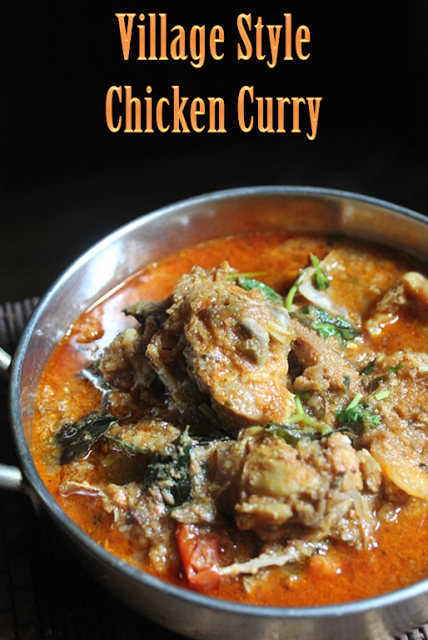 Preparation Time : 10 mins
Cooking Time : 1 hour
Serves: 5 to 8
Ingredients:
For Chicken:
Country Chicken or Regular Chicken – 1 kg cut into small pieces
Turmeric Powder / Manjal Podi – 1 tsp
Chilli Powder – 1 tblspn
Salt to taste
Water – 1 cup
Grinding 1:
Coconut – 1 cup
Grinding 2:
Shallots – 500 grams
Cumin Seeds / Jeerakam – 1 tblspn
Curry leaves a big handful
For Crushing:
Cinnamon / Pattai – 4 cm piece
Fennel Seeds / Saunf / Sombu – 2 tblspn
Cardamom / Yelakai – 10
Cloves / Krambu – 10
For Curry:
Oil – 1/4 cup
Ginger Garlic Paste – 3 tblspn
Tomato – 3 large chopped
Chilli Powder – 2 tblspn
Coriander Powder / Malli Podi – 3 tblspn
Garam Masala Powder – 1 tblspn
Salt to taste
Water as needed
Coriander leaves a handful finely chopped
For Seasoning:
Oil – 2 tblspn
Shallots / Sambar Onion – 10 sliced thinly
Curry leaves – 2 sprigs
Method:
Take chicken along with all the given ingredients in a pressure cooker and cook for 5 whistle, simmer for 10 mins, turn off the heat and let the steam go all by itself. I used country chicken / nattu kozhi, it takes long to cook than regular chicken. If you are using regular chicken cook for 2 whistle. set this aside
Grind coconut separately and set aside. Take grinding ingredients 2 and grind coarsely and set aside.
Crush the ingredients given to a coarse powder. I used my mortar and pestle.
Now lets make the curry. Heat oil in a large pot, add in the crushed powder and saute for few sec.
Now add in ginger garlic paste and cook for 2 to 3 mins till raw smell leaves.
Add in chicken along with any water.
Add in ground shallot mix, tomatoes and mix well. Simmer this whole thing for 15 mins or so.

Add in coriander, chilli powder and salt mix well.
Add in coconut paste and mix well. Simmer this till oil separates on top.
Sprinkle over garam masala powder and mix well.
Now heat little oil in a pan, add curry leaves and shallots. Cook till golden brown. Pour this over the curry along with coriander leaves.
Mix well and serve.
Pictorial: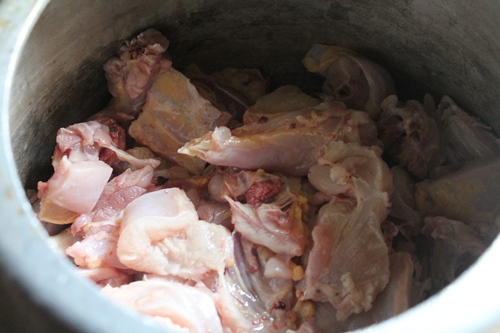 Take chicken in a cooker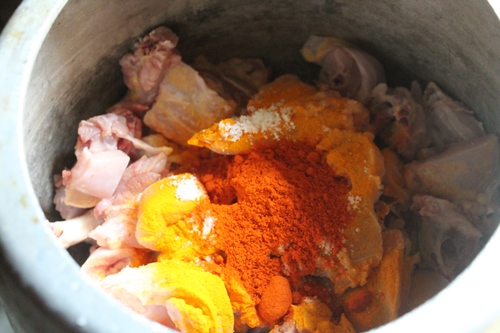 add salt, chilli and turmeric powder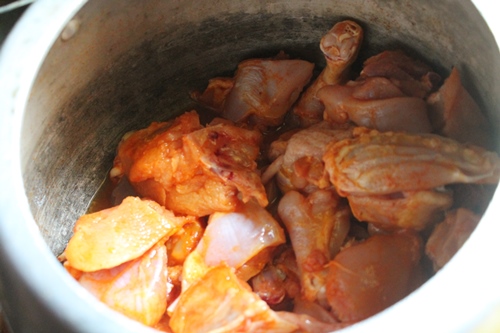 mix well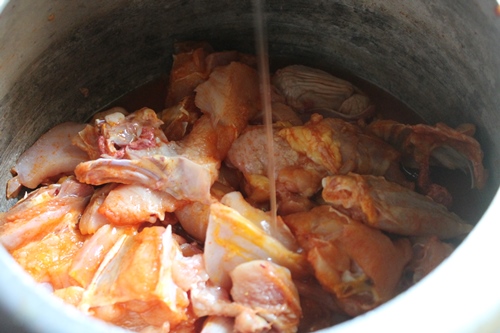 add water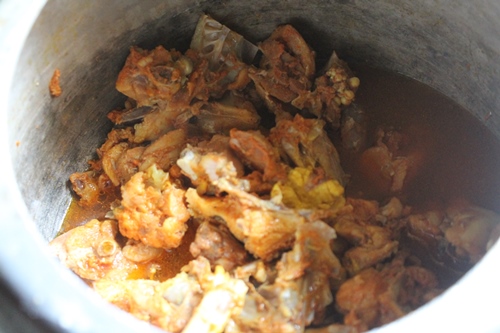 cook till done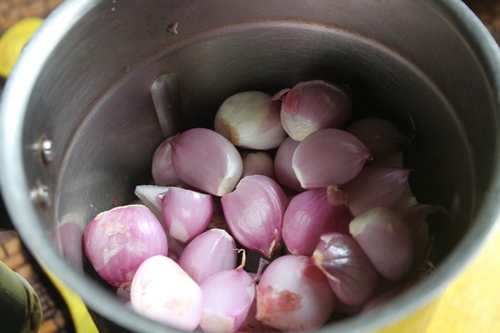 take shallots in a blender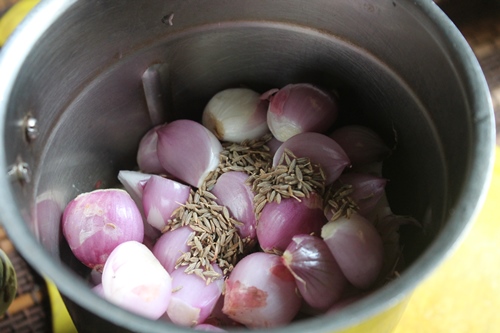 add in cumin seeds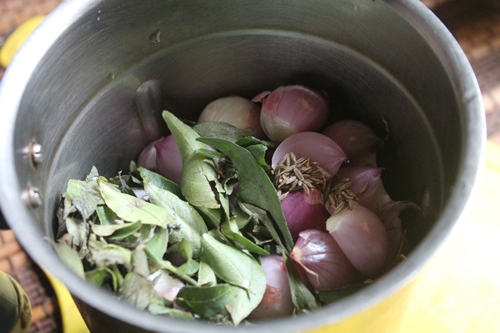 add curry leaves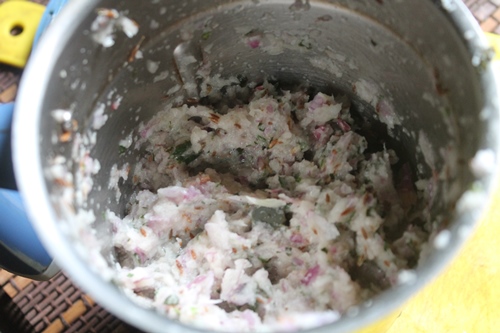 crush coarsely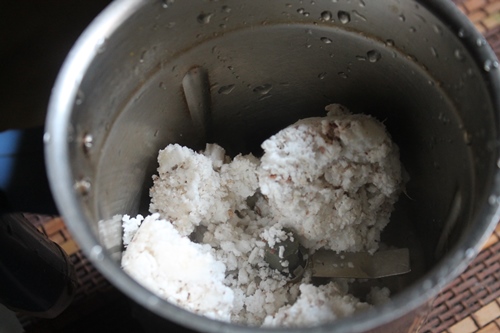 now take coconut in a blender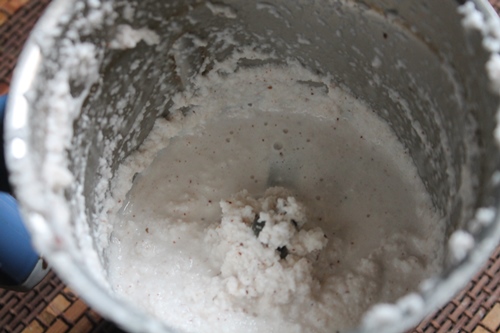 grind till smooth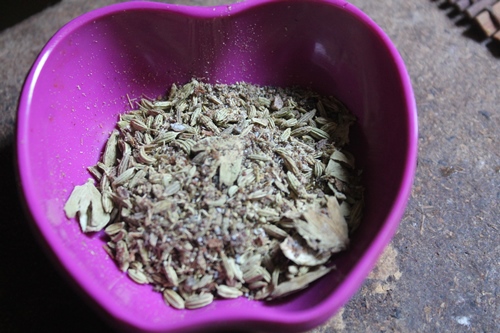 i crushed fennel seeds, cardamom, cloves lightly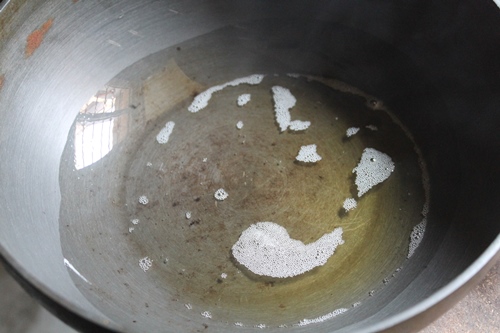 heat oil in a pot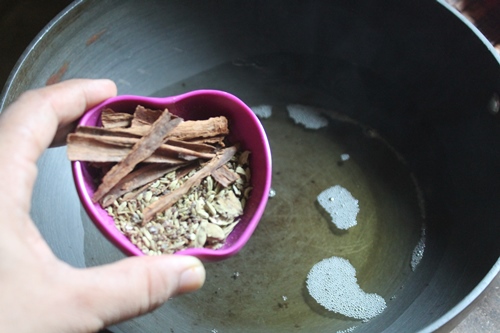 add in crushed spices and cinnamon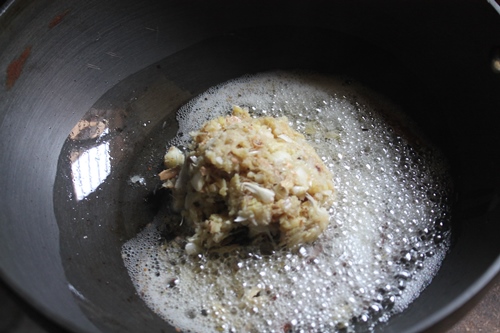 add in ginger garlic paste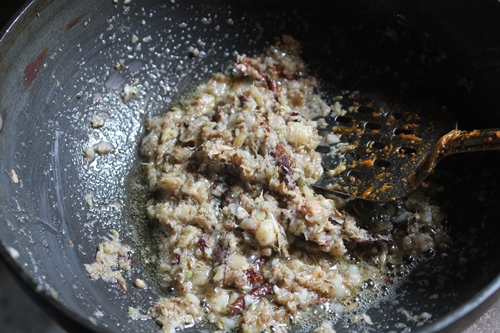 mix well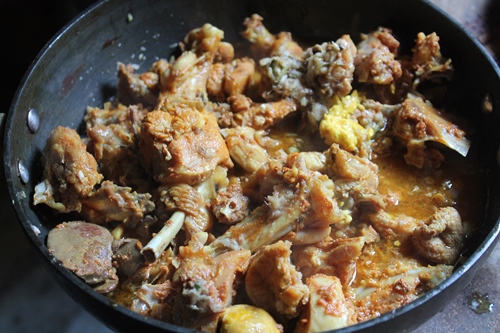 add chicken along with water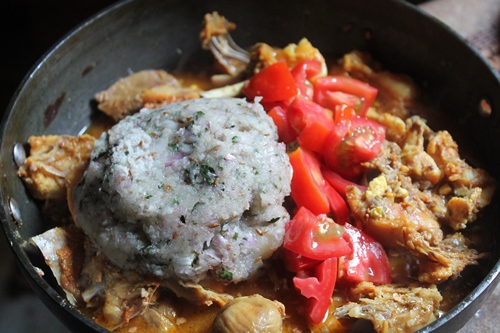 Add in ground onion mix, add in tomatoes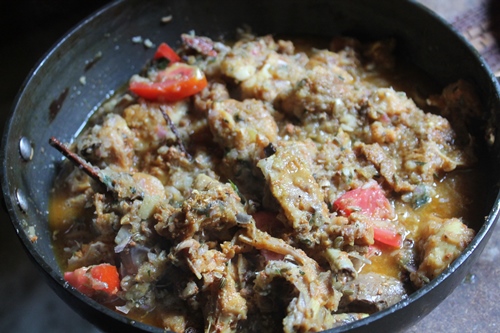 mix well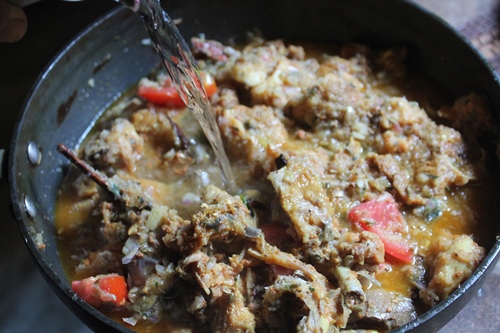 add in water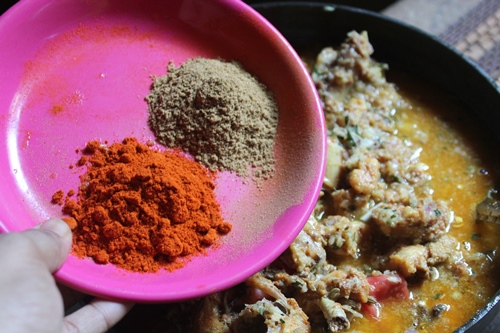 add in chilli powder and coriander powder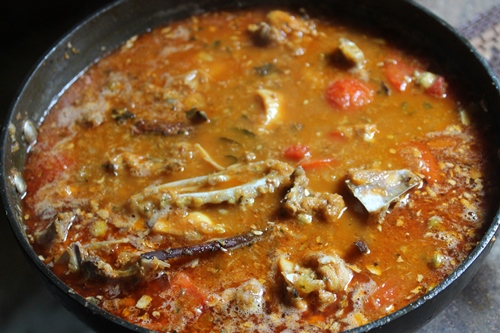 mix well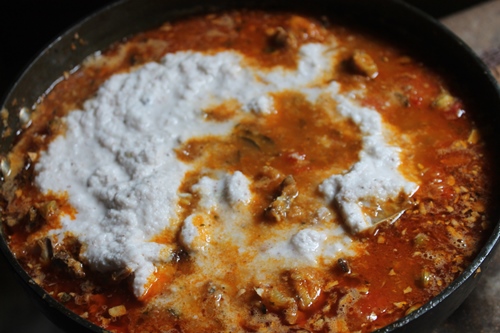 add in coconut masala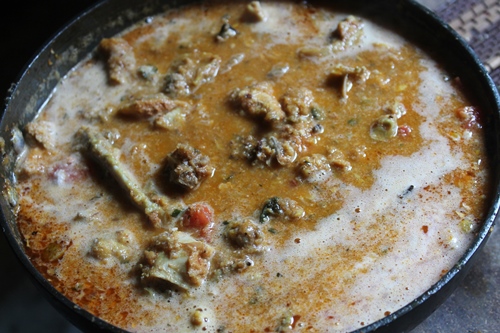 mix well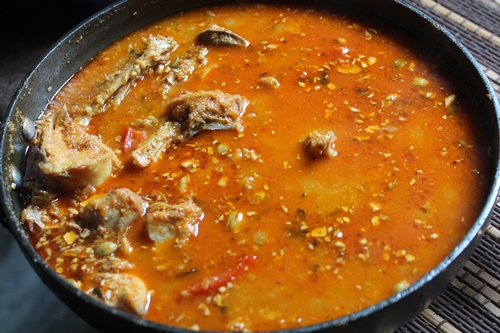 simmer till oil separates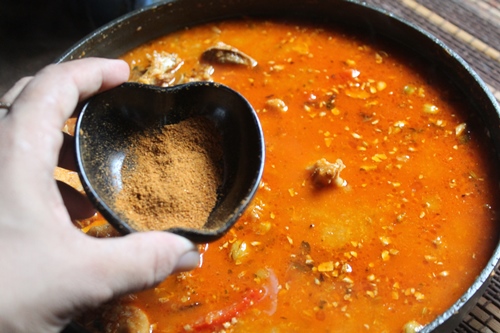 add in garam masala powder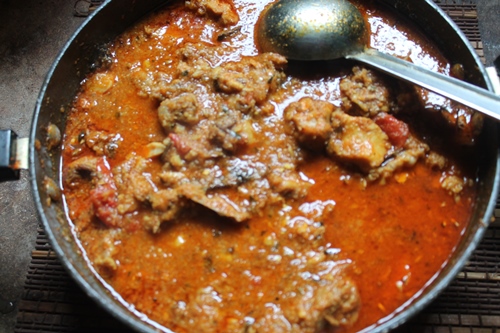 mix well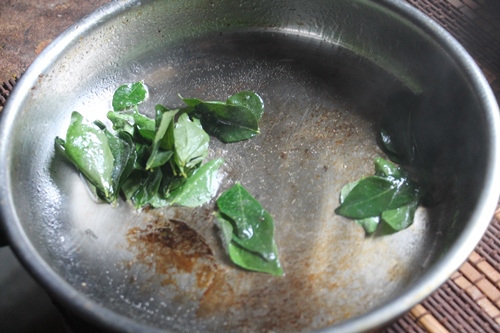 heat little oil in a pan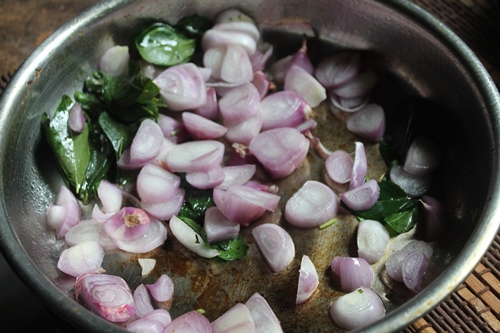 add in curry leaves and shallots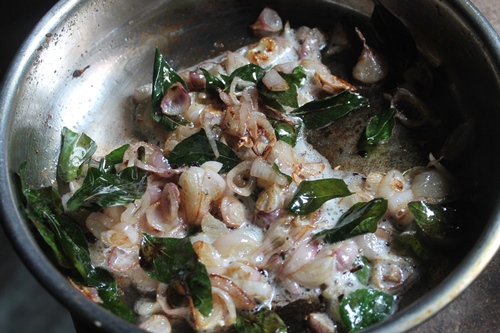 cook till golden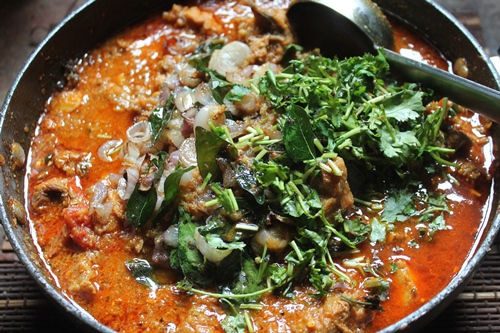 pour it in and add in coriander leaves as well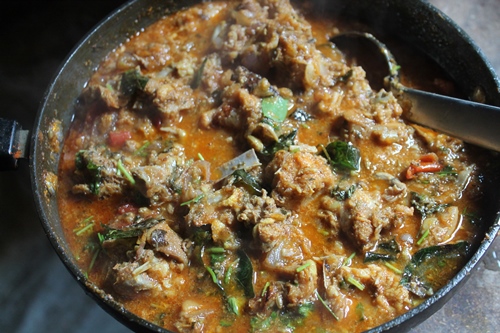 mix well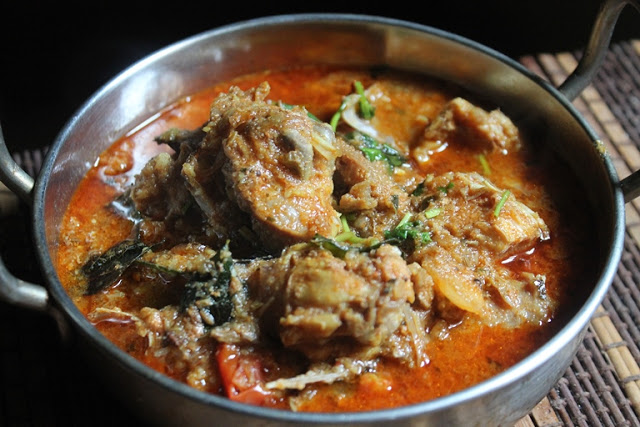 Serve
I am Aarthi, a happy homemaker, mom of two beautiful girls, married to my high school sweet heart. My goal is to teach people that cooking can be way more easier and joyful than they think. Yummy Tummy features recipes all over the world with step wise pictures which surely shows the ease of cooking.