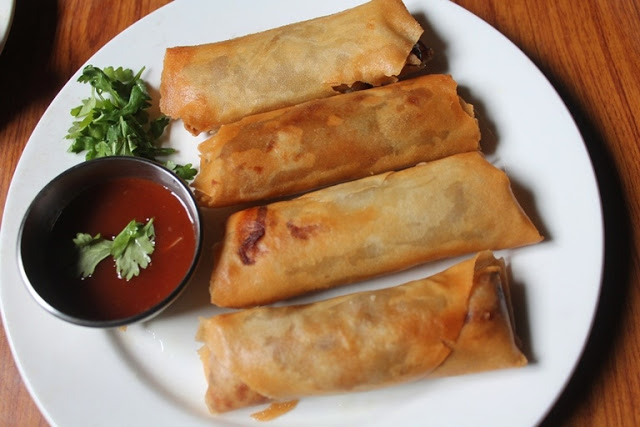 Spring Rolls are my favourite, i make them quite often. But most of the time it is chinese veg spring rolls…They are my all time favourite..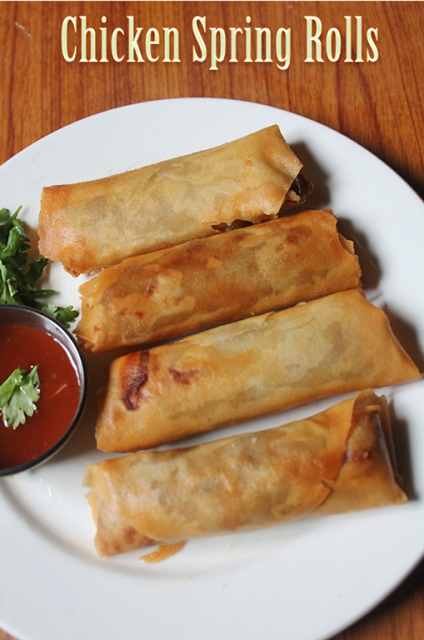 I used store bought spring roll sheets for this and it worked great. If you dont have store bought ones, you can make my homemade sheets .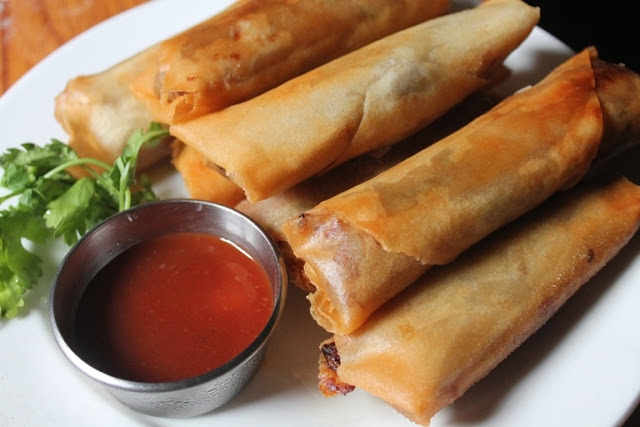 Hope you will give this a try and let me know how it turns out for you..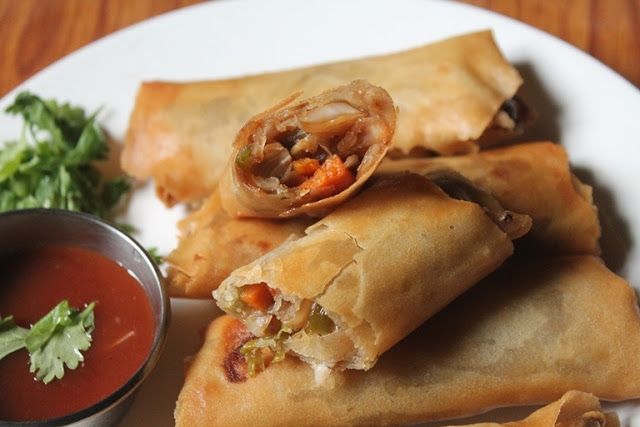 Preparation Time : 10 mins
Cooking Time ; 30 mins
Makes: 20 spring rolls

Ingredients:
Oil – 2 tblspn + for deep frying
Garlic – 6 cloves chopped finely
Boneless Chicken Breast – 2 sliced thinly
Onion – 1 large sliced thinly
Cabbage – 3 cups sliced thinly
Carrots – 1 large sliced thinly
Capsicum / Bell Pepper – 1 sliced thinly
Soy Sauce – 2 tblspn
Vinegar – 1 tblspn
Salt to taste
Sugar – 1 tblspn
Black Pepper – 2 tsp
Spring Roll sheets – 20
All Purpose Flour / Maida – 1/4 cup
Water little for making paste
Method:
Heat oil in a pan, add in garlic and saute for a min.
Add in chicken and saute for a min. Add in little soy sauce and mix well.
Add in onions and cook that for a min.
Add in all veggies and mix well. Cover and cook for 10 mins.
Now add in salt, sugar and soy sauce. Mix well and cook that for 5 mins or so.
Add in pepper and mix well. Now the filling is done, set aside in a plate so it cools down.
Mix all purpose flour with water for make a paste.
Now take your spring roll sheet infront of you. Spoon in filling in. Roll from one side, when you have rolled half way through. FOld both ends and apply the flour paste and roll it.
Now heat oil for deep frying and fry spring rolls till golden brown on both sides.
Drain and serve.
Pictorial: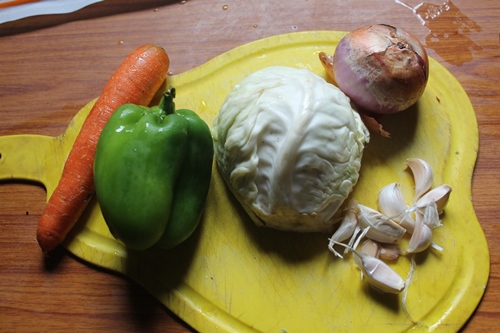 Take all your ingredients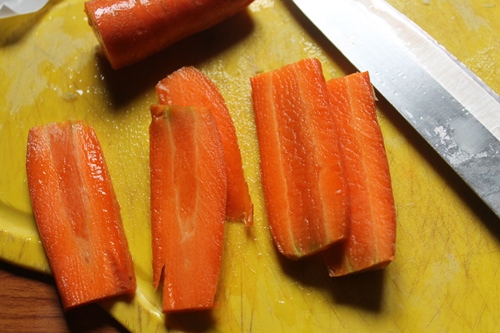 slice carrots like this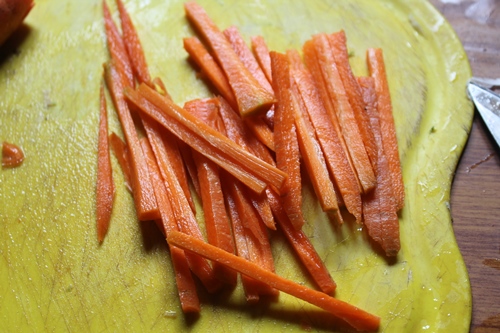 then slice into juliene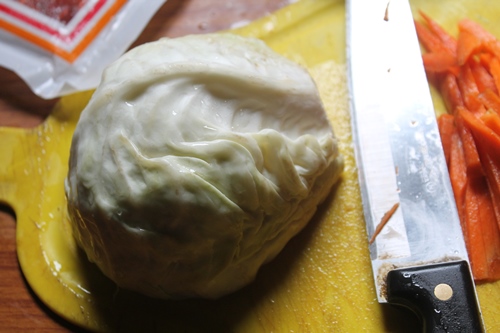 take your cabbage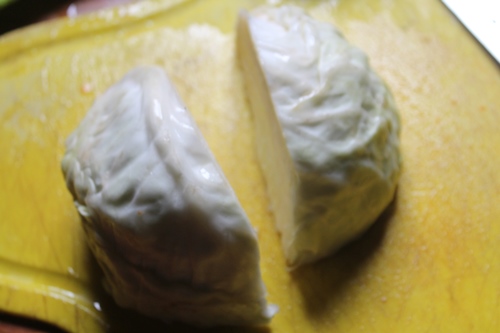 slice in half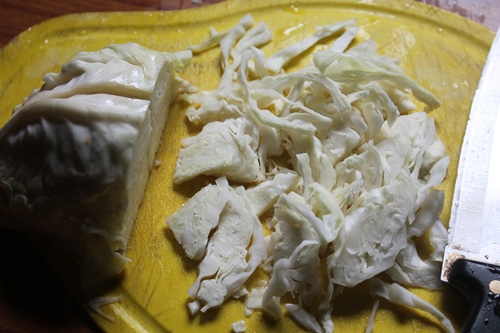 shred it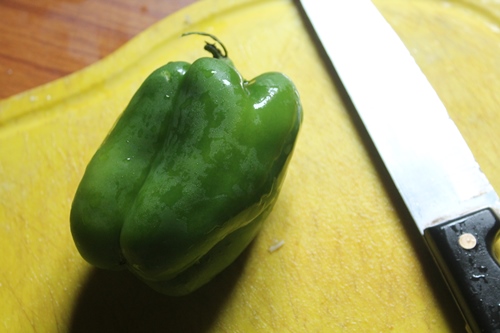 now take your bell pepper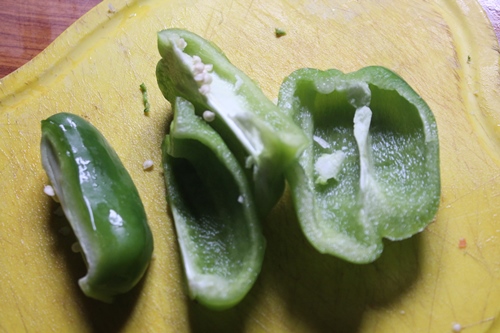 cut like this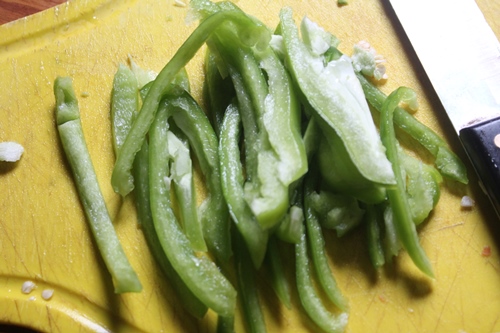 slice thinly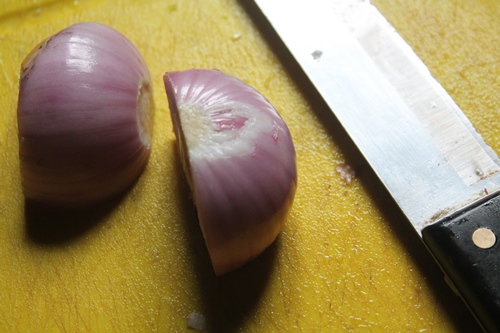 peel and cut your onion in half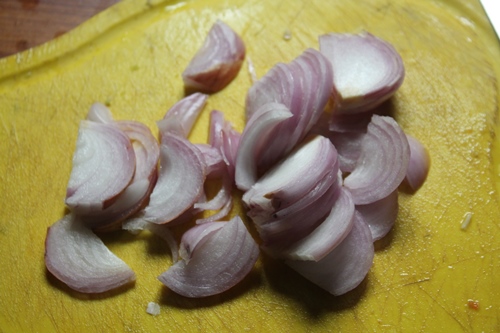 slice thinly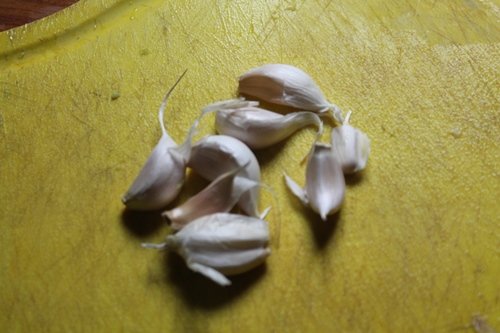 take your garlic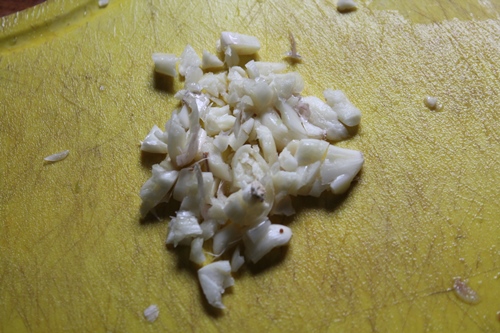 peel and chop them finely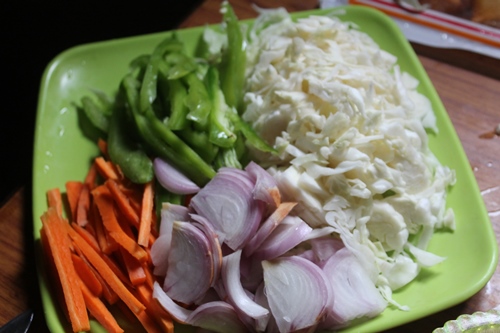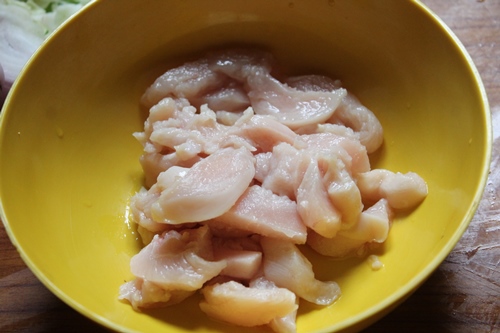 slice boneless chicken breast thinly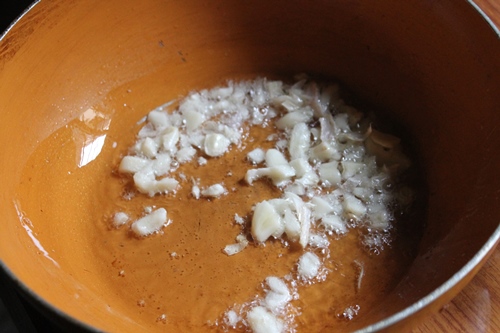 heat oil in a pan, add garlic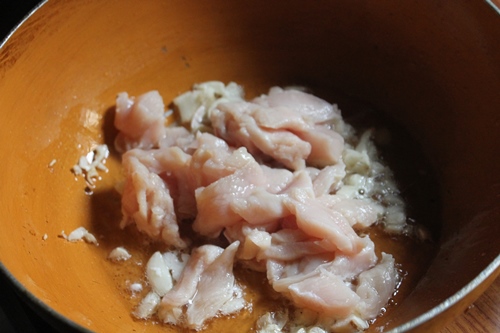 add in chicken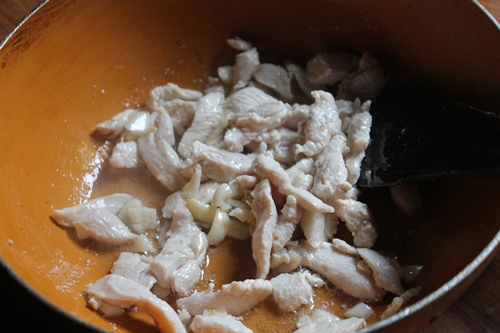 saute them for a min or so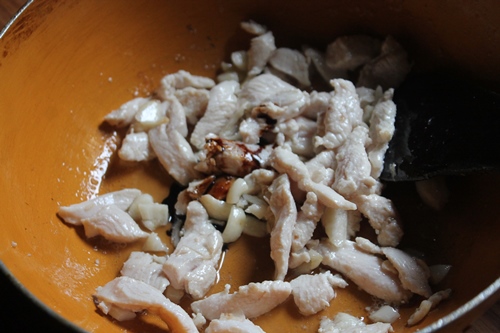 add soy sauce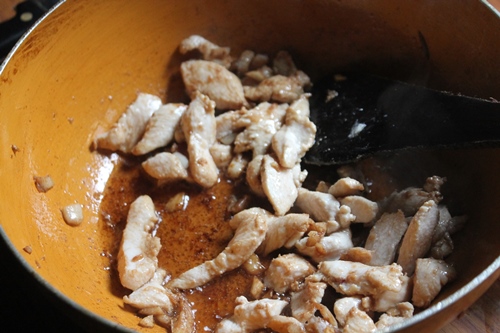 mix well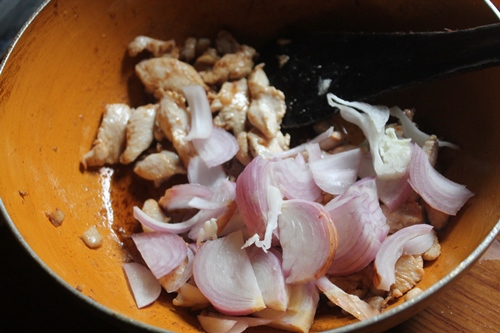 add onions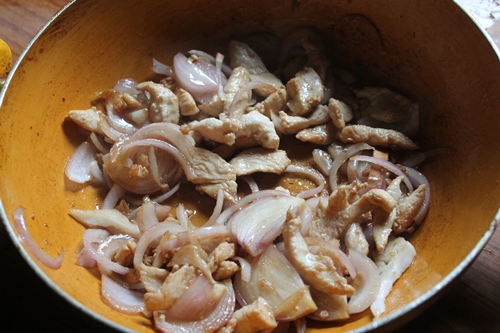 mix that through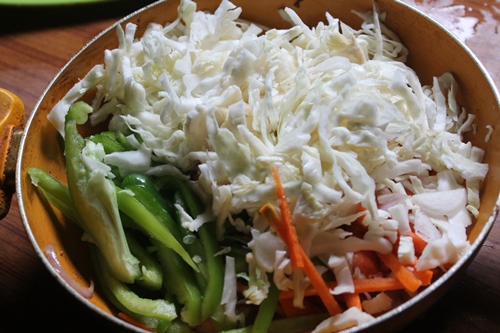 add your veggies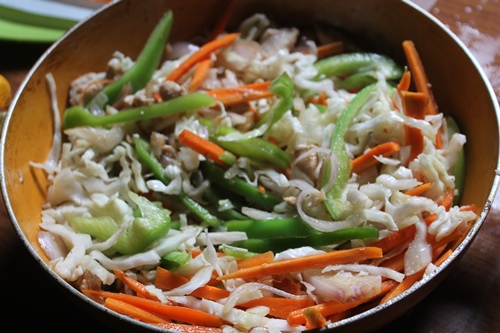 toss well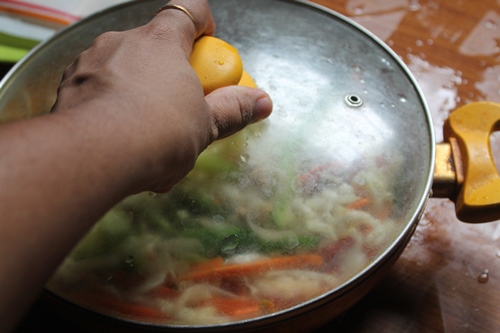 cover and cook for 6 to 10 mins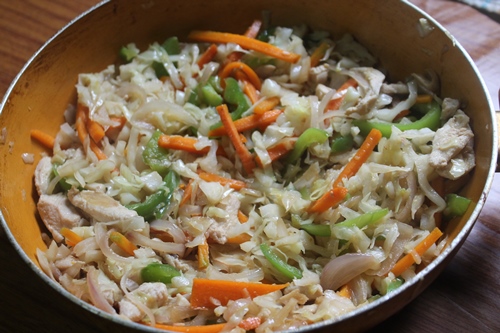 now the veggies are cooked down a bit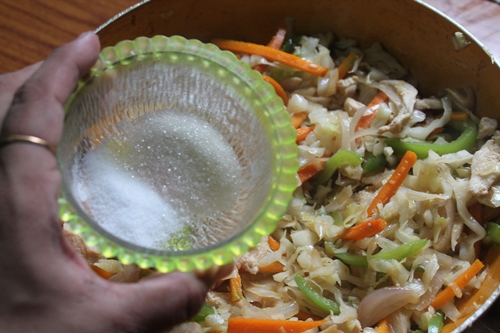 season with salt and sugar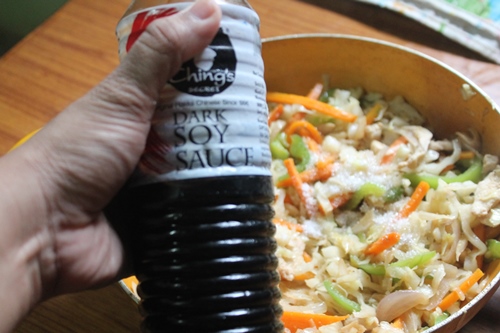 add soya sauce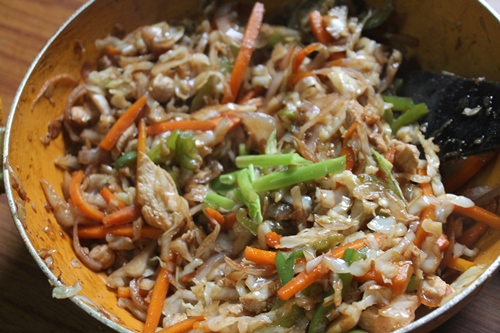 mix well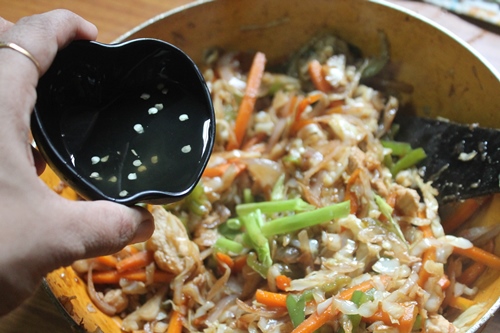 add vinegar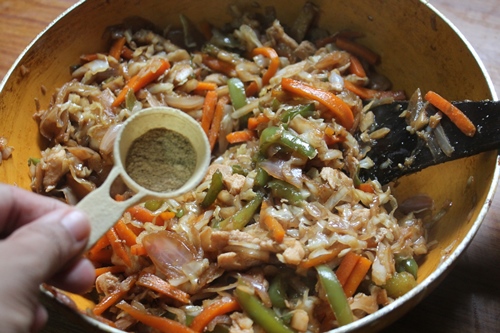 pepper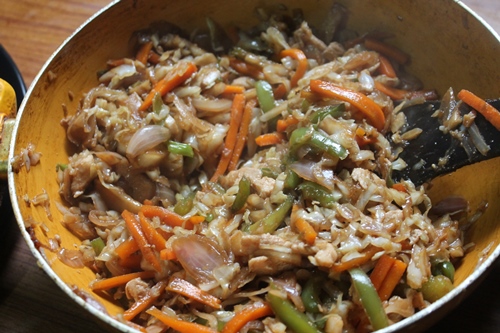 mix well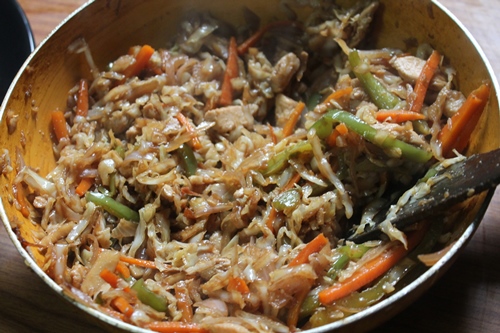 filling done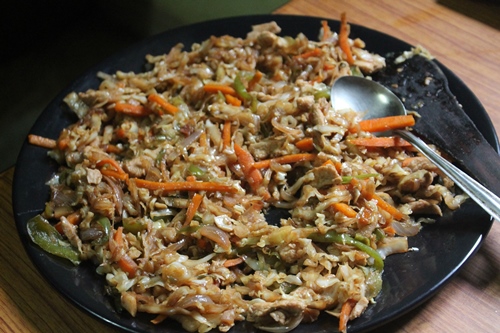 spread on a plate and let it cool down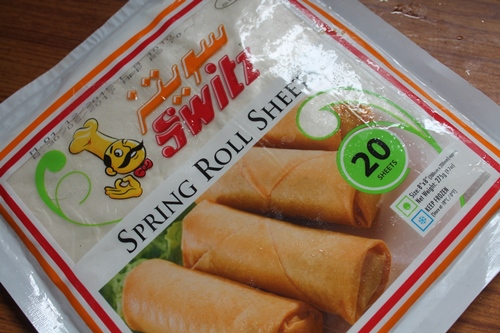 Now take your spring roll sheets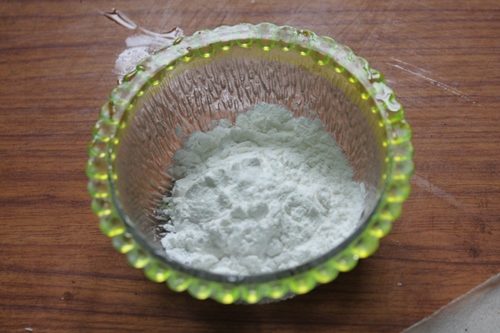 Take all purpose flour in a bowl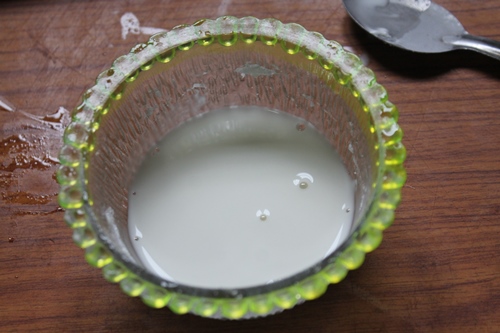 add little water and make it into a paste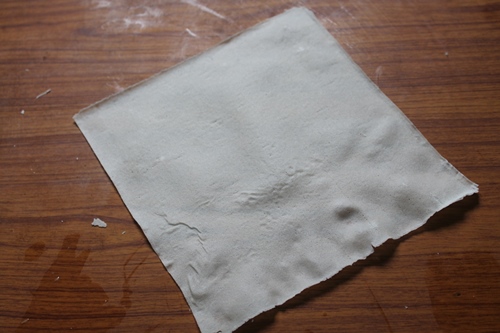 take your thawed spring roll sheets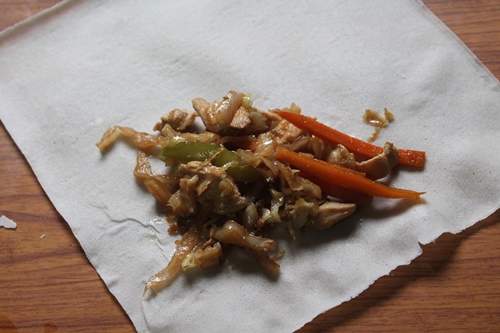 spoon some filling in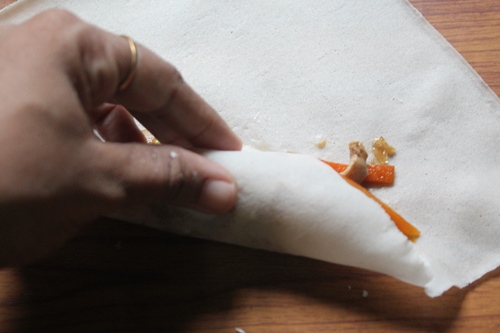 roll it tightly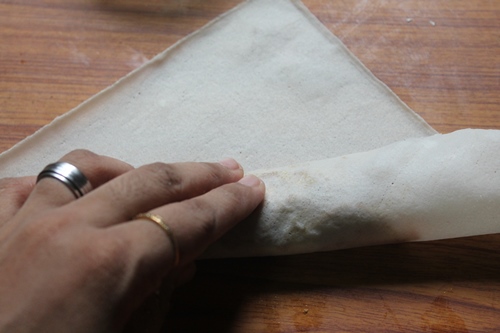 when you have rolled half way through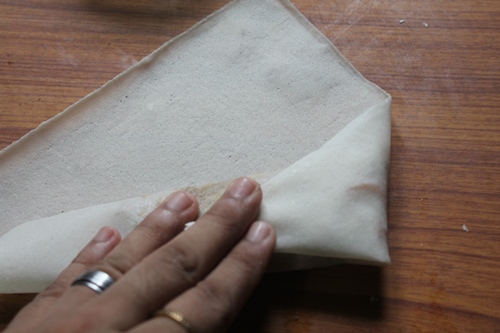 fold from one end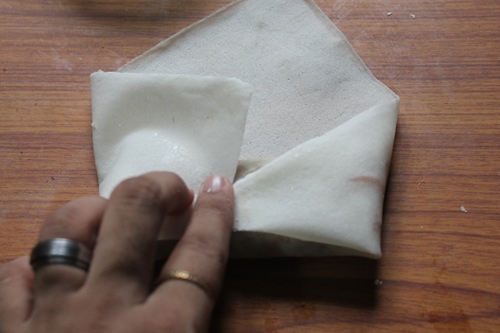 now fold from other end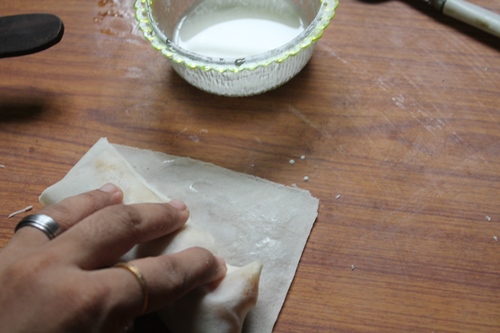 seal the edges with flour paste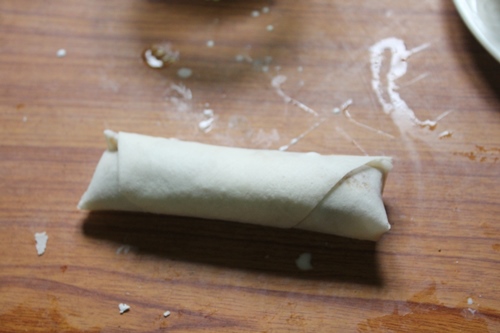 wrap it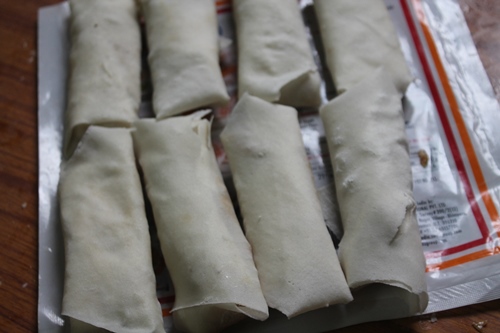 done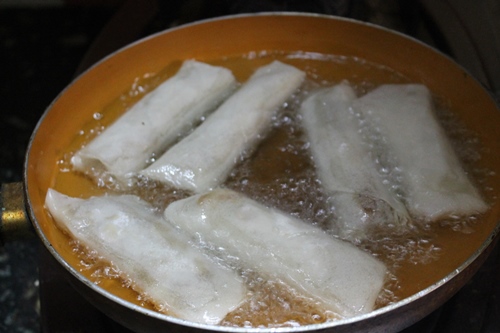 heat oil for deep frying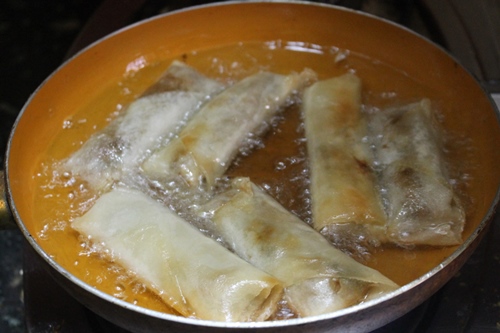 place spring roll in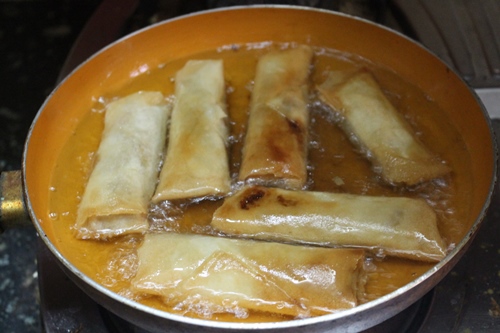 fry till golden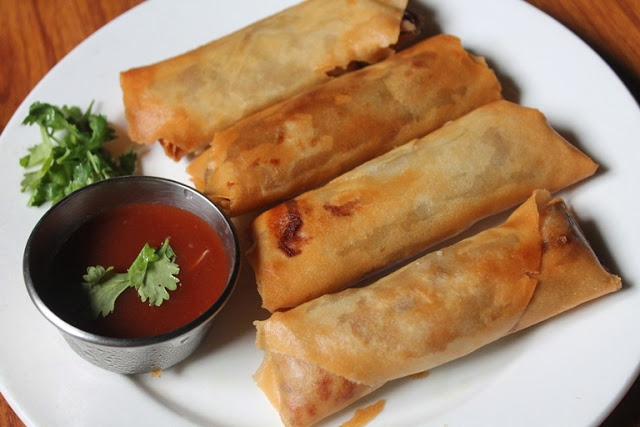 Drain and serve
I am Aarthi, a happy homemaker, mom of two beautiful girls, married to my high school sweet heart. My goal is to teach people that cooking can be way more easier and joyful than they think. Yummy Tummy features recipes all over the world with step wise pictures which surely shows the ease of cooking.