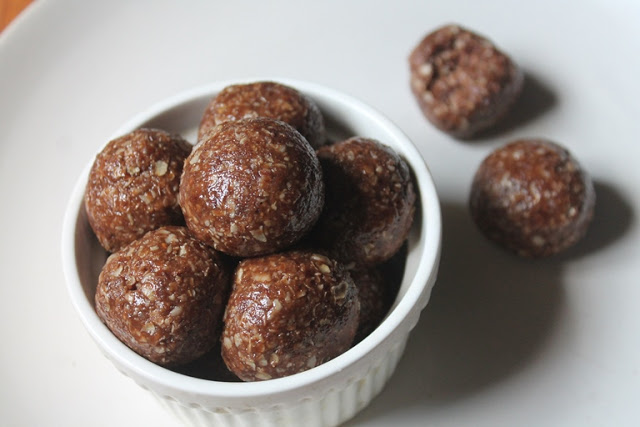 Can you imagine a sweet that can be made in under 5 to 10 mins, yes u can..This is it..A really easy and quick sweet for this diwali or any time of your year to satisfy your sweet cravings..This one is so good because it just needs a handful of ingredients and it is sweet, crunchy and chewy as well..
Similar Recipes,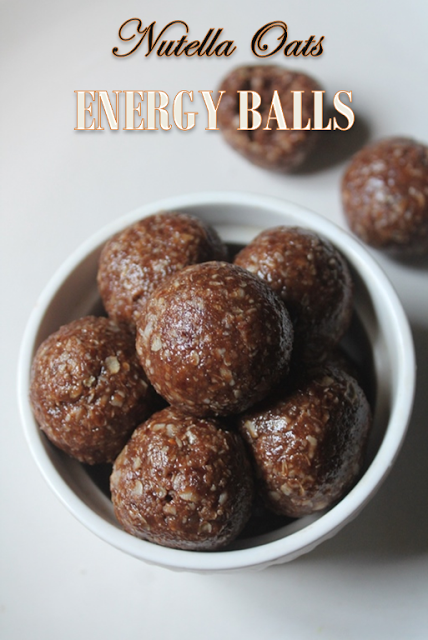 This is a healthy ball which is high in nutrition. It can be made in few minutes and can be stored in fridge for a week. So whenever your sweet cravings hit, there is something to munch on..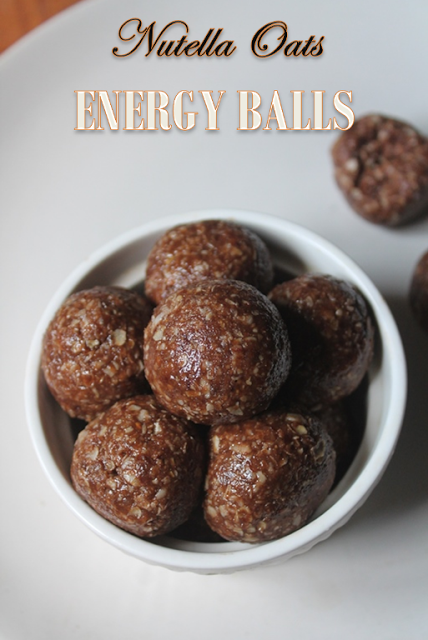 Preparation Time : 10 mins
Makes : 6 to 10 balls


Ingredients:
Instant Oats – 1 cup
Nutella – 1/4 cup
Honey – 1 to 2 tblspn
Desiccated Coconut / Shredded Coconut – 1/2 cup
Flax Seed Powder – 1 tblspn
Method:
Take oats in a dry pan and toast for 3 to 4 mins. Set aside.
Take nutella, honey, in a bowl and mix well.
Add in flax seed powder and coconut and mix well.
Add in oats and mix well.
Take small portion and shape it to a ball.
Put it in fridge for 30 mins to an hour.
Serve.


Pictorial: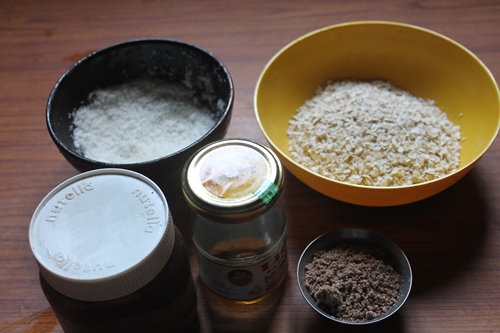 Take all your ingredients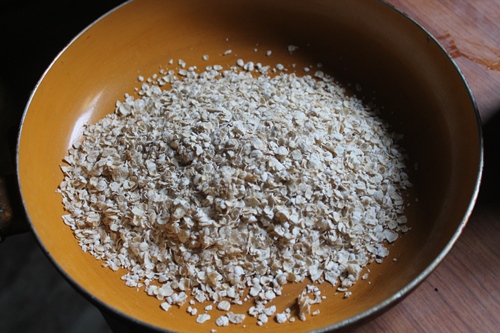 take oats in a dry pan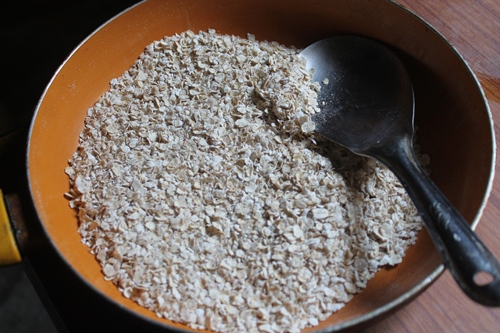 roast till toasted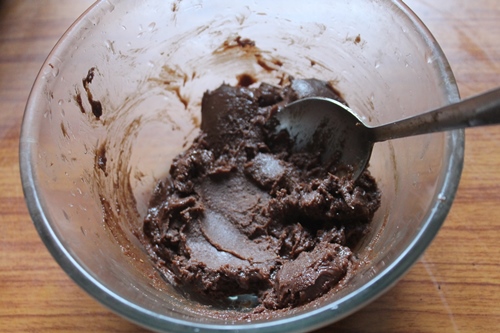 take nutella in a bowl..This is my homemade P' Nutella..Recipe Here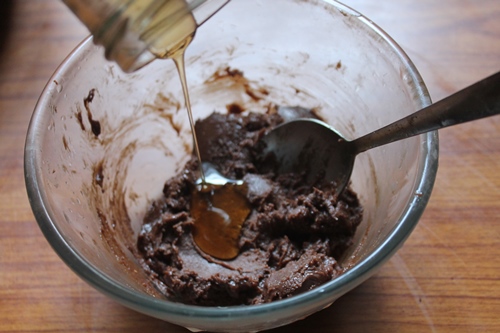 add honey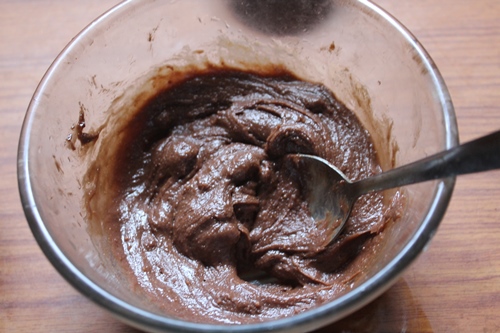 mix till smooth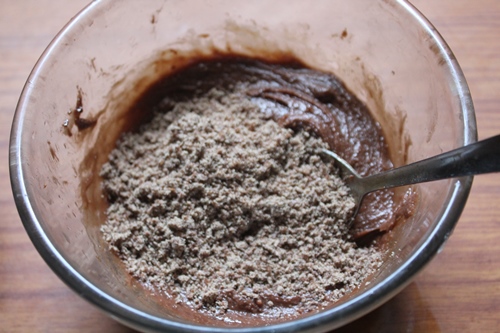 add flax seed powder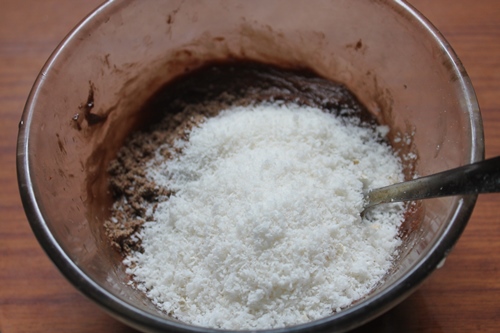 add coconut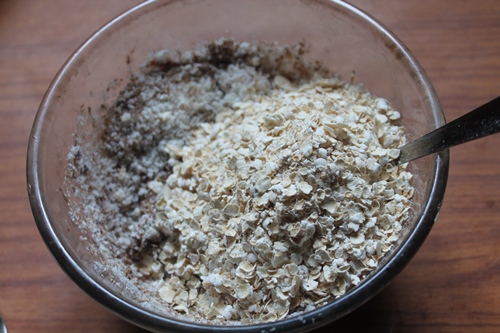 add oats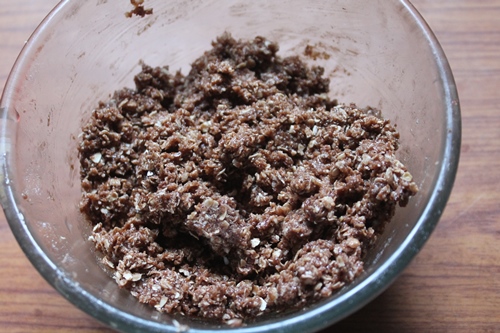 mix well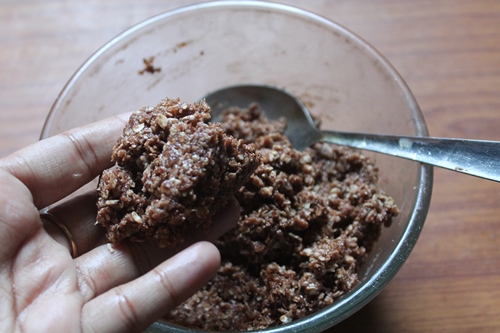 take small portion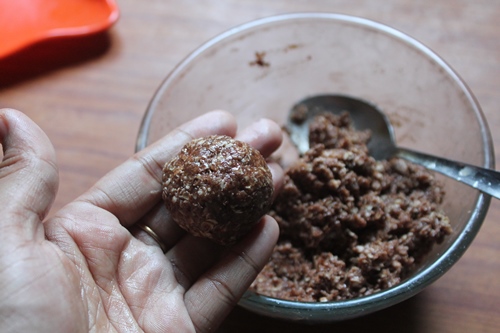 shape it into ball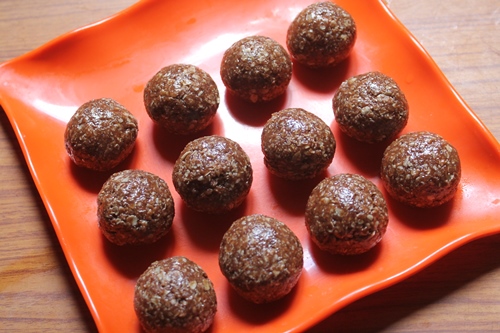 put it in fridge and let it set for few hours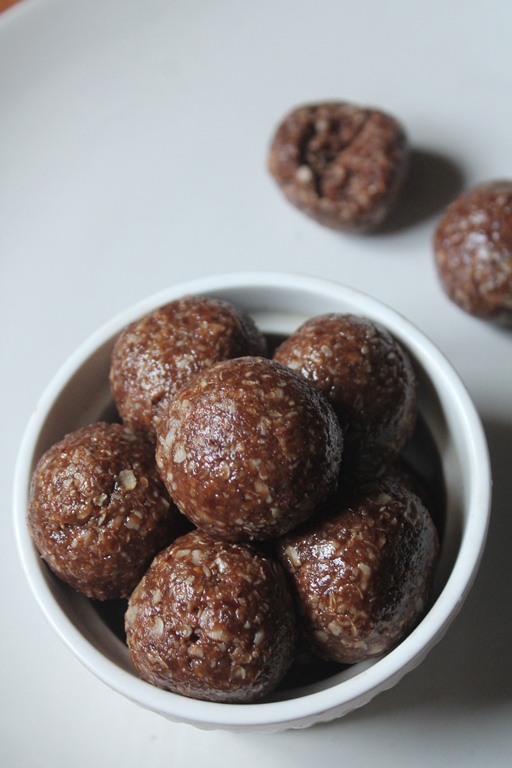 Serve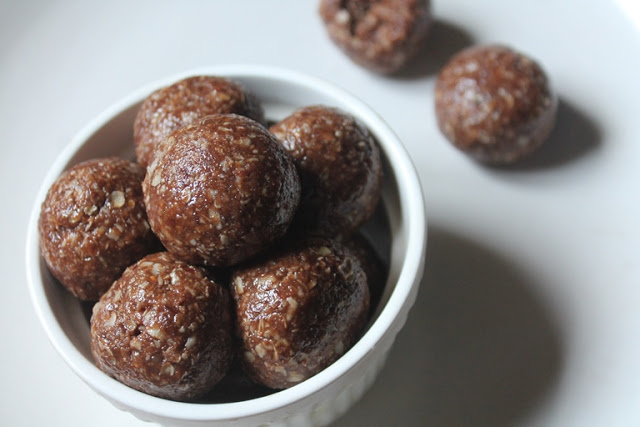 I am Aarthi, a happy homemaker, mom of two beautiful girls, married to my high school sweet heart. My goal is to teach people that cooking can be way more easier and joyful than they think. Yummy Tummy features recipes all over the world with step wise pictures which surely shows the ease of cooking.