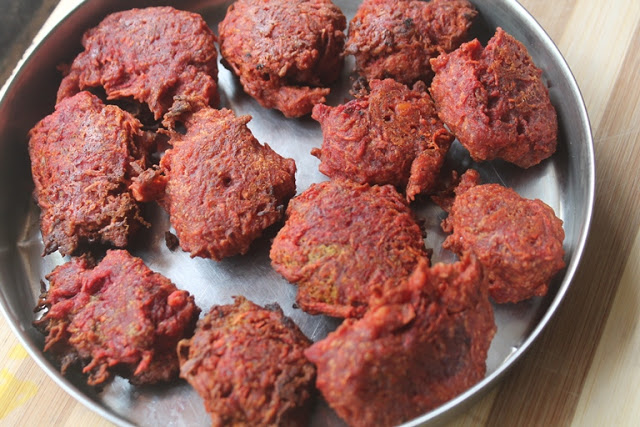 Beetroot patties is one of the easy snacks you could whip up. Great for kids or toddler. A great way to include beetroot in their diet.
Similar Recipes,
Popcorn Chicken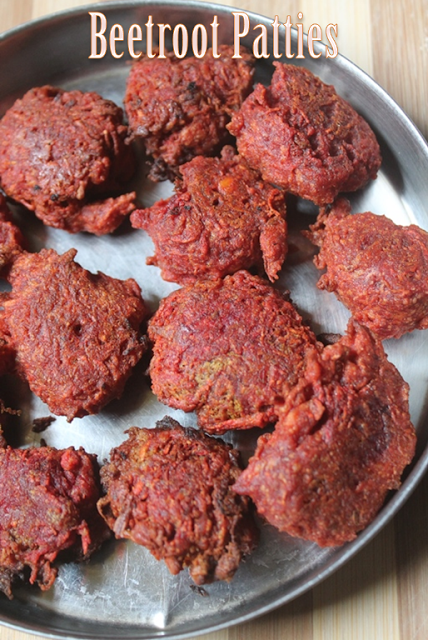 Hope you will give this a try and let me know how it turns out for you..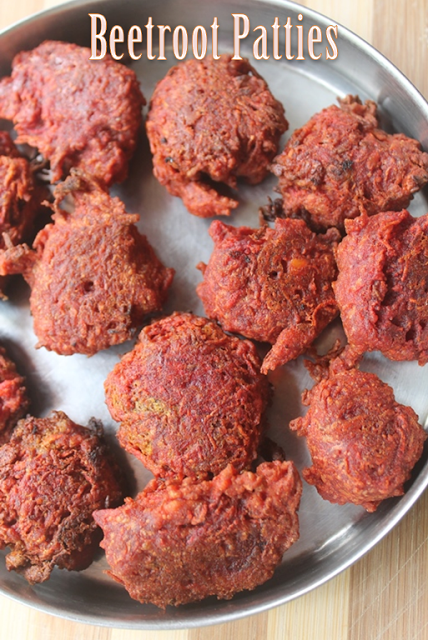 Preparation Time: 10 mins
Cooking Time : 10 mins
Serves: 3 to 4


Ingredients:
Beetroot – 1 large grated finely
Cumin Seeds – 1 tsp
Chilli Powder – 1 tsp
Salt to taste
Gram Flour – 1/2 cup
Rice Flour – 1/4 cup
Baking Soda – 1/4 tsp
Water as needed
Oil for pan frying
Method:
Take all ingredients except oil in a bowl and make it into a thick batter.
Heat oil for frying. Drop spoonful of batter in hot oil and fry till golden.
Drain and serve.



Pictorial: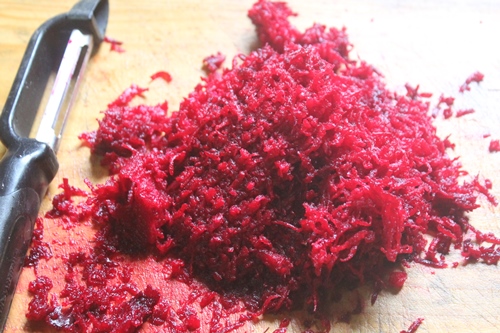 Grate beetroot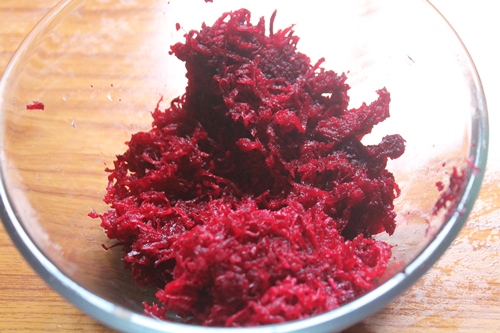 take it in a bowl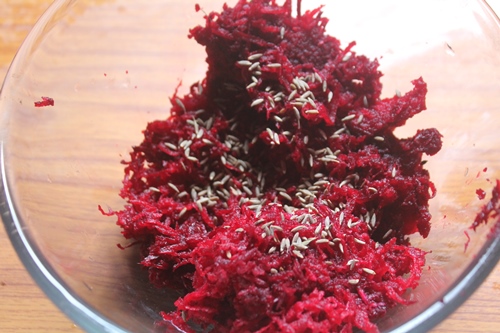 add cumin seeds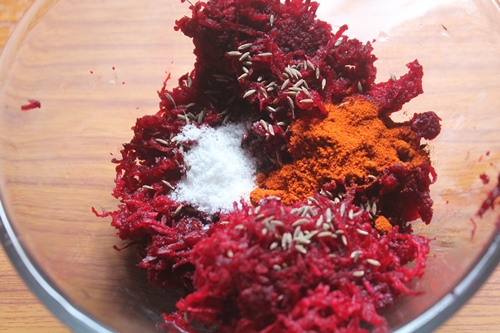 add salt and chilli powder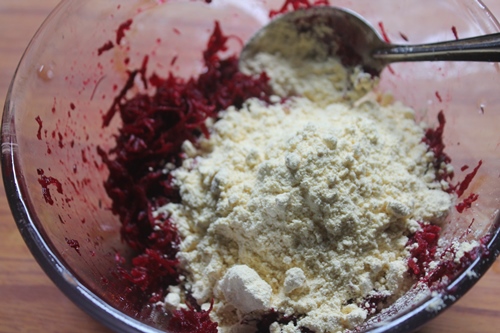 add gram flour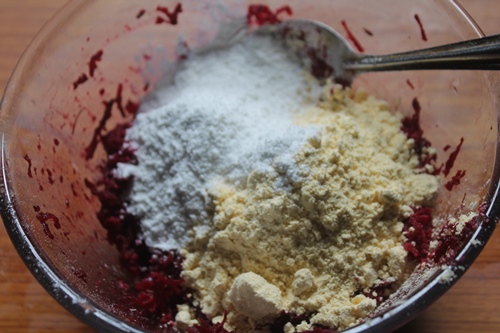 add rice flour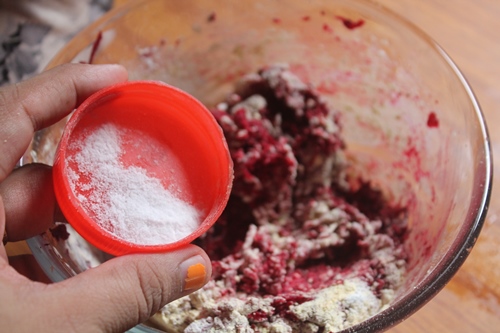 add baking soda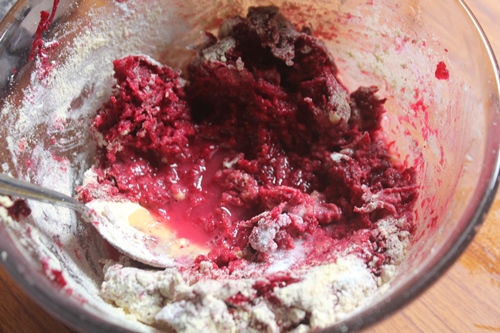 add little water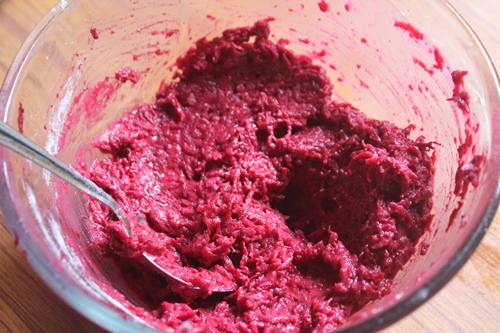 make a thick batter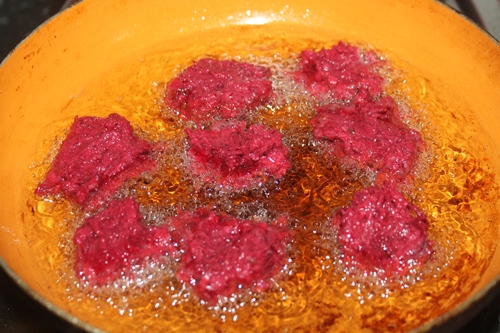 spoon in hot oil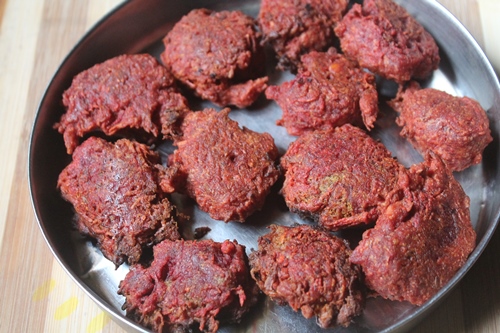 fry till golden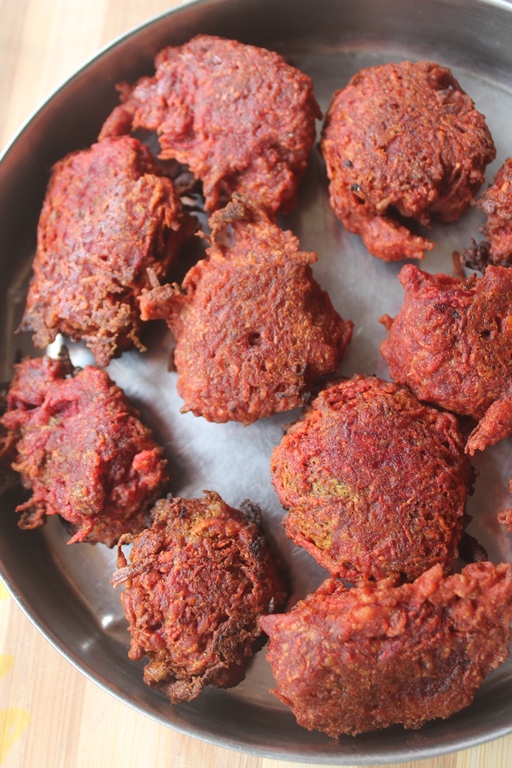 Serve
I am Aarthi, a happy homemaker, mom of two beautiful girls, married to my high school sweet heart. My goal is to teach people that cooking can be way more easier and joyful than they think. Yummy Tummy features recipes all over the world with step wise pictures which surely shows the ease of cooking.