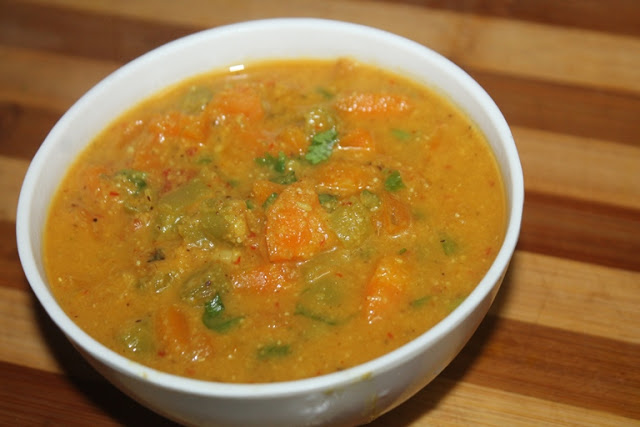 I had a bunch of carrot in the fridge, so decided to use that fast in the recipe so nothing gets wasted and bad. This is the first recipe which i made and it turned out yummy. It tasted yummy with roti.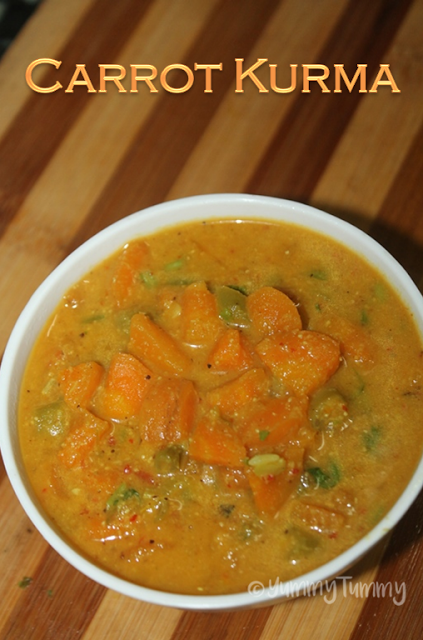 Preparation Time : 10 mins
Cooking Time : 25 mins
Serves: 4


Ingredients:
Carrots – 2 large chopped (around 4 cups)
Beans – 5 chopped (around 3/4 cup)
Salt to taste
Water as needed
Coriander leaves a small handful chopped


For Grinding:
Coconut – 1 cup grated
Fennel Seeds / Sombu / Saunf – 1 tsp
Cinnamon / Pattai – 1 small piece
Roasted Gram Dal / Pottu Kadalai – 1 tsp
Poppy seeds / Khus Khus / Kasa Kasa – 1 tsp
Ginger – 2 tsp chopped
Garlic – 4 to 5 cloves
Dry Red Chilli – 4 to 5
Turmeric Powder – 1 tsp


Method:
Take all ingredients for grinding in a blender and puree till smooth.
Now take carrot and beans in a pressure cooker and add salt and water and pressure cook for 3 whistle. Now turn off the heat and let the steam go by itself.
Now add the ground masala and mix well. Bring it to a boil and simmer for 5 mins.
Add coriander leaves and mix well.
Serve.


Pictorial: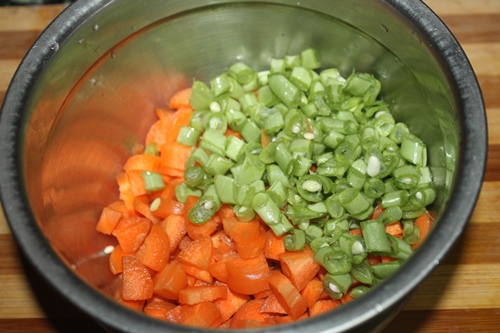 Chop up carrots and beans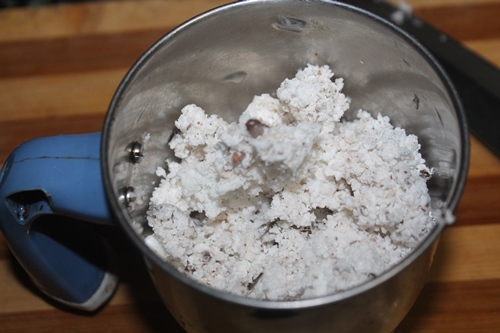 now lets grind the masala, take coconut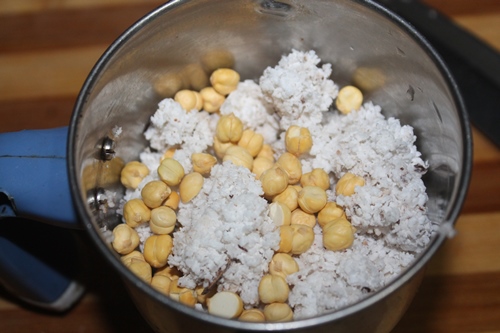 add some roasted gram dal / pottu kadalai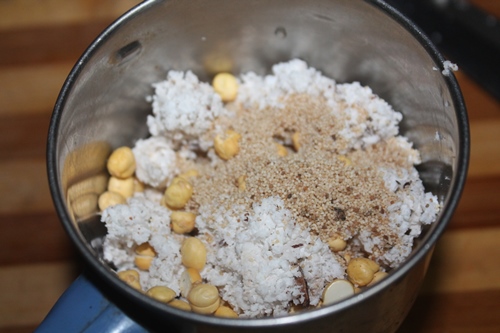 add some poppy seeds / khus khus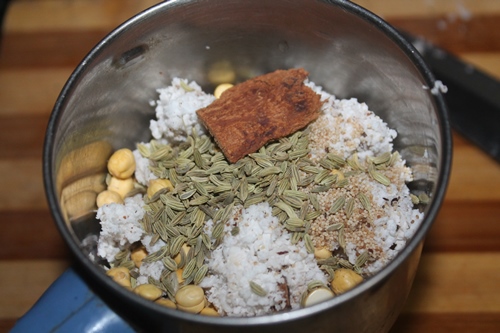 add in fennel seeds and cinnamon stick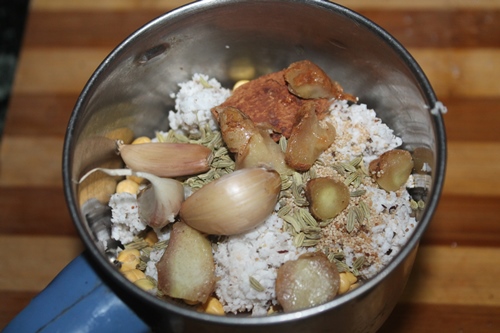 Add in ginger and garlic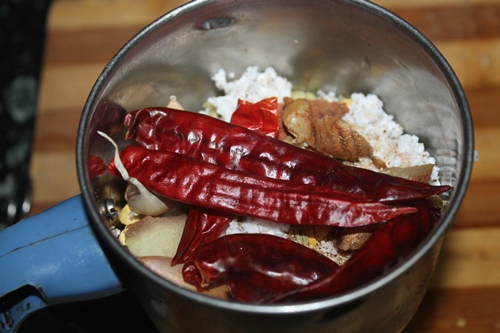 Add some dry red chillies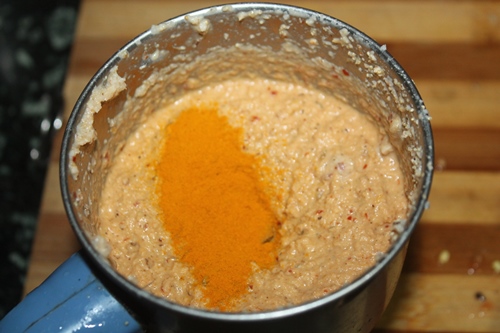 add turmeric powder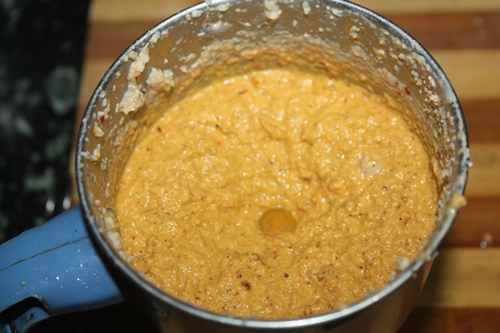 make it into a smooth puree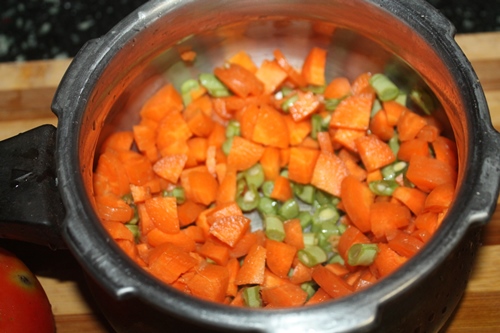 take carrot and beans in a pressure cooker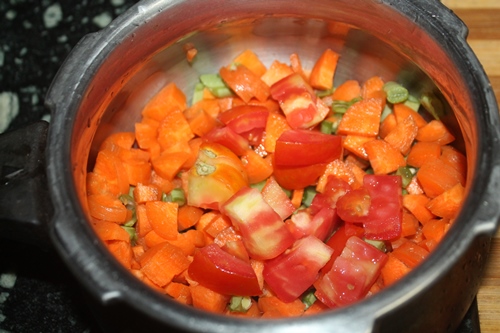 add tomatoes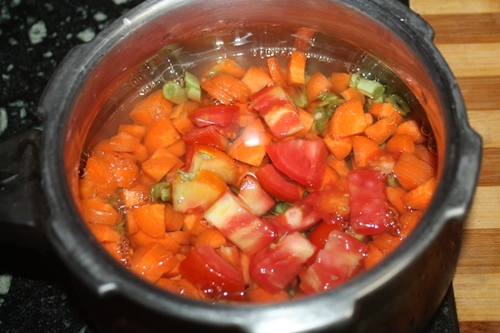 cover with water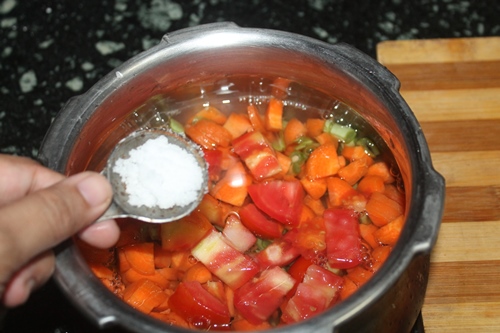 add salt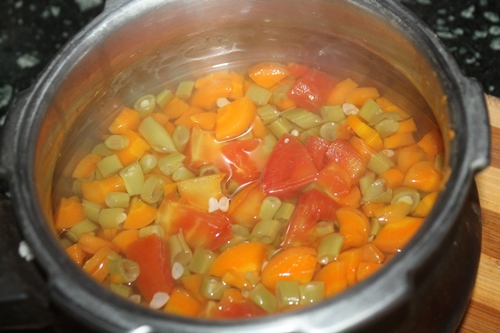 cook till done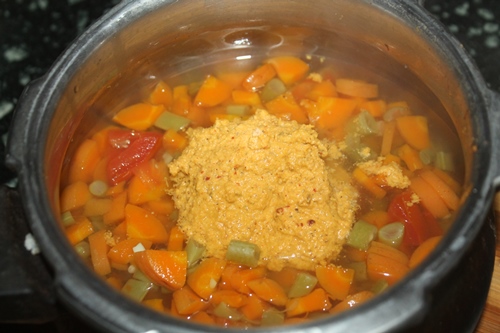 add the masala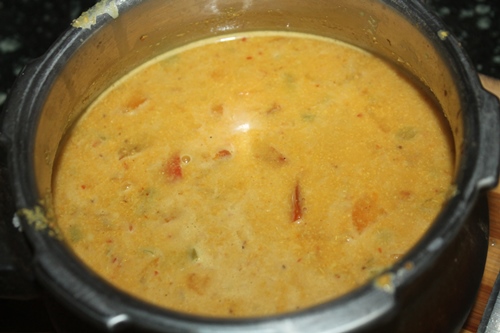 mix well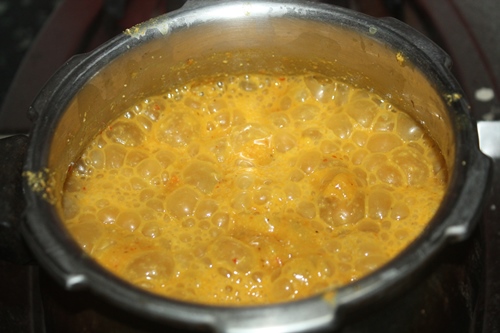 bring it to a boil and cook for few mins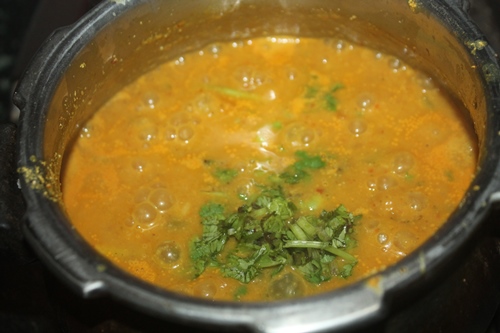 add coriander leaves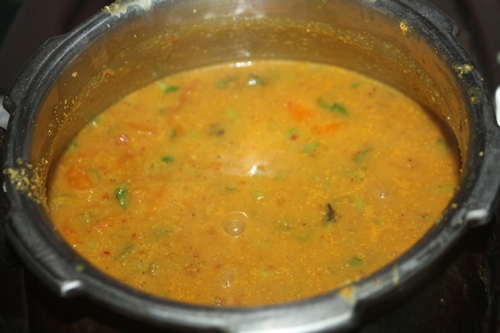 mix well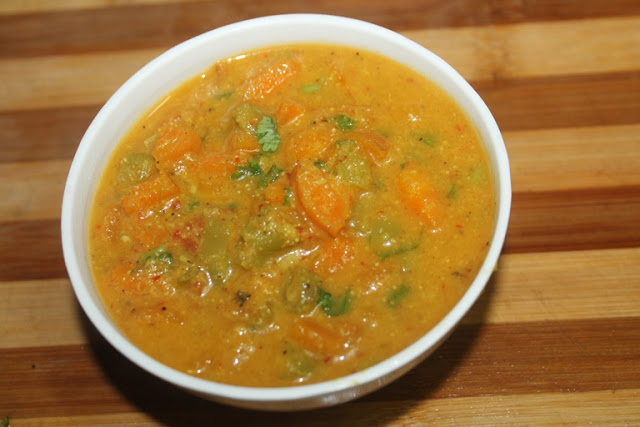 Serve
I am Aarthi, a happy homemaker, mom of two beautiful girls, married to my high school sweet heart. My goal is to teach people that cooking can be way more easier and joyful than they think. Yummy Tummy features recipes all over the world with step wise pictures which surely shows the ease of cooking.