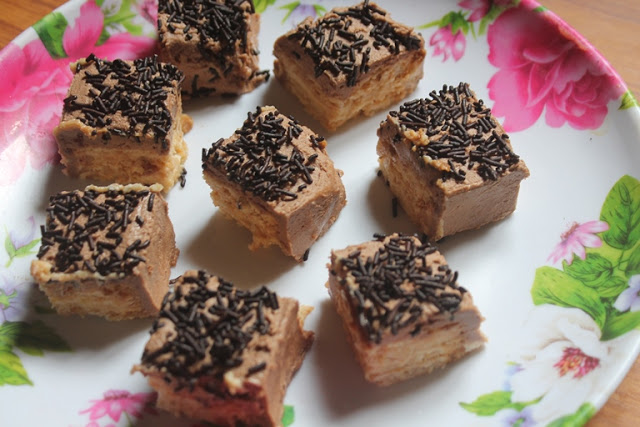 I have made a version of biscuit cake on this blog. But this one is very easy to make. It is a simple assembly job and even kids can do it.
Similar Recipes
Biscuit Ball
Pineapple Biscuit Pudding
No Bake Biscuit Pudding
Biscuit Cake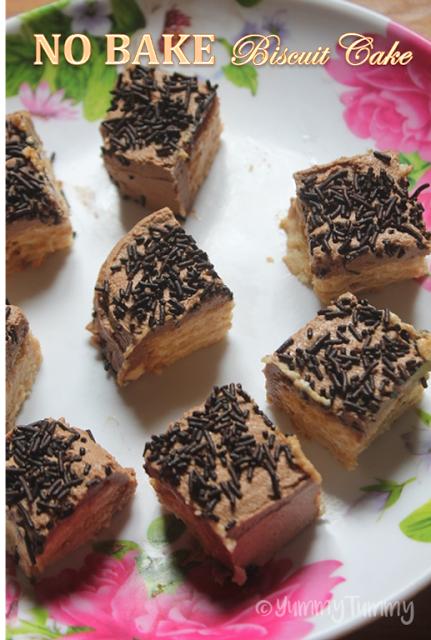 This recipe calls for just biscuit and buttercream. Just assemble it and chill it for few hours. Thats it.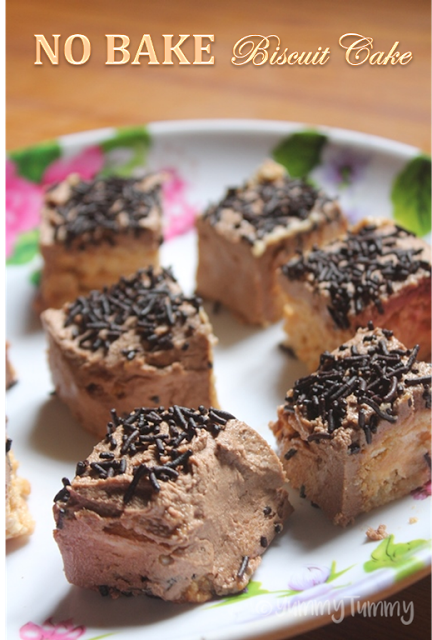 Hope you will give this a try and let me know how it turns out for you.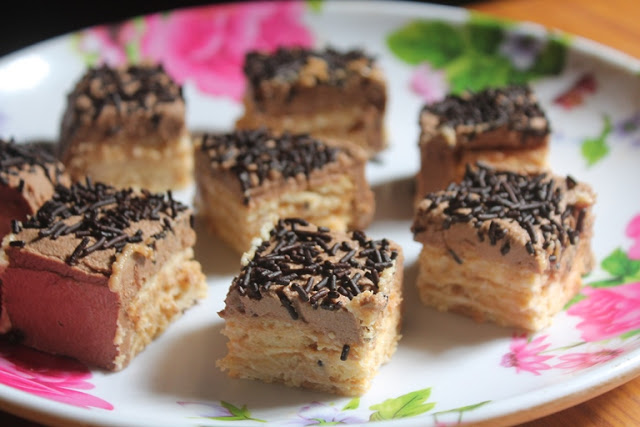 Preparation Time : 15 mins
Chilling Time : 2 hours
Serves: 5 to 6


Ingredients:
Butter – 50 grams
Icing Sugar – 1.5 cup
Cocoa Powder – 1 tblspn
Vanilla Essence – 1 tsp
Milk – 1 tblspn + as needed
Biscuits – 20 to 25
Chocolate Sprinkles as needed
Method:
Take butter and icing sugar in a bowl and whisk till creamy. Add vanilla and 1 tblspn milk and mix well.
Now take milk in a bowl. Dip the biscuit in milk and arrange it in a parchment lined plate.
You can do as much length as you wish.
Now spread a layer of the buttercream.
Now arrange another layer of biscuit and repeat with the buttercream.
Now to the remaining buttercream, add in cocoa powder and mix well.
Spread this on the outside of the cake and sprinkle with chocolate sprinkles.
Put this in fridge for 2 hours.
Slice and serve.



Pictorial: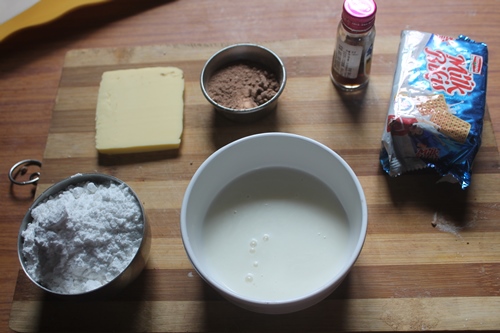 take all your ingredients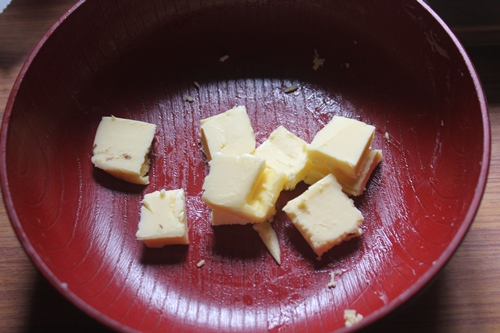 first lets make the buttercream, take butter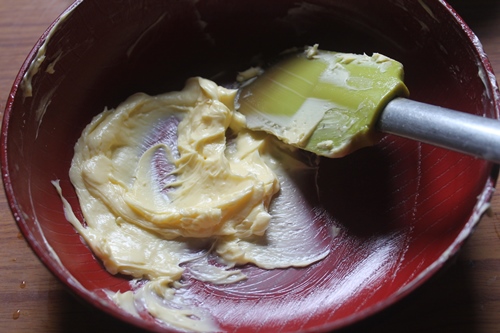 cream well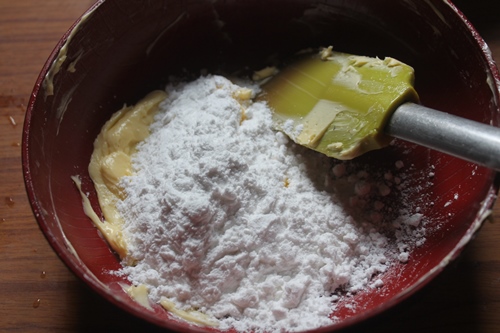 add icing sugar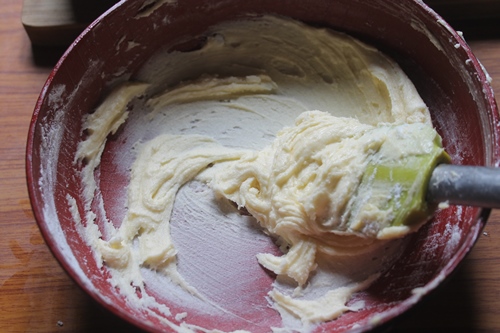 cream well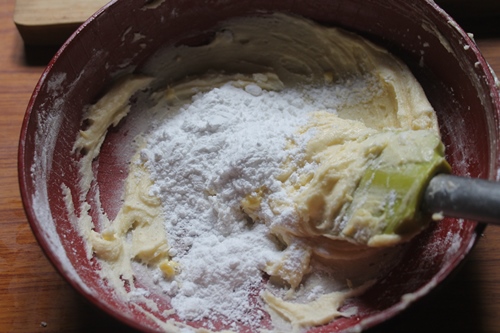 add remaining icing sugar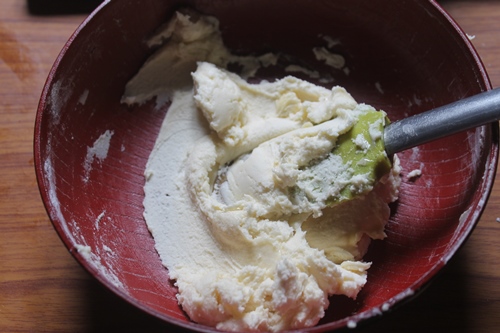 cream well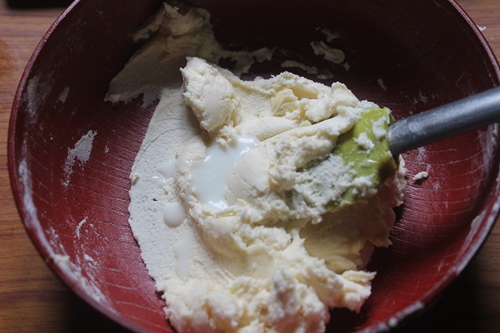 add little milk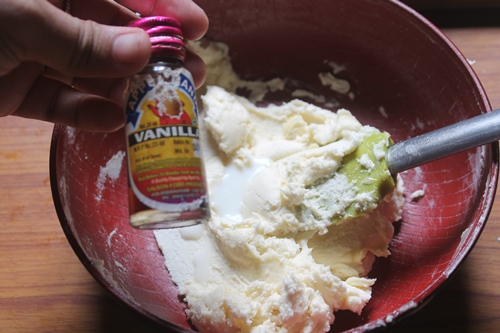 add some vanilla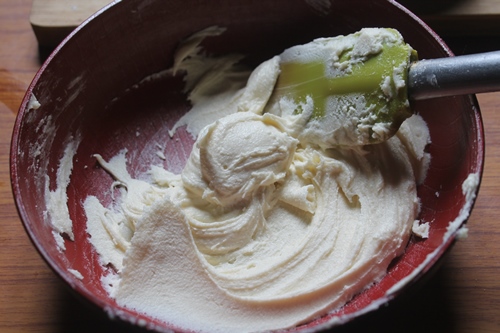 mix well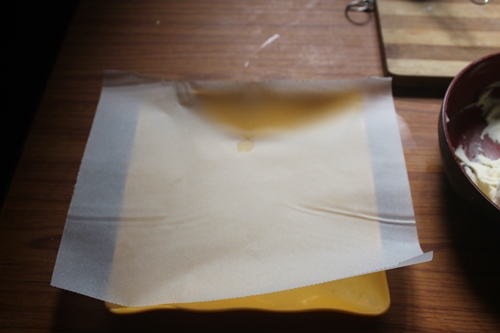 lay a sheet of parchment on the plate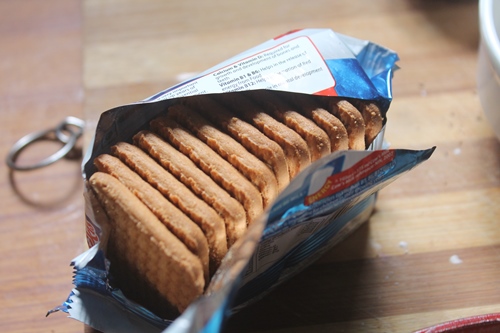 take your biscuits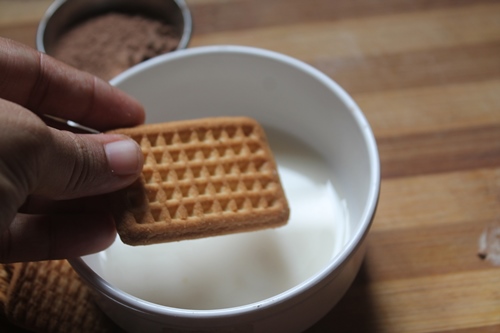 dip it lightly in milk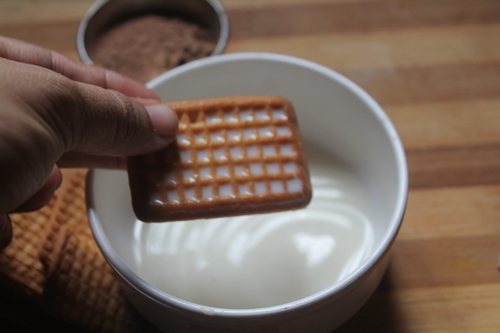 like this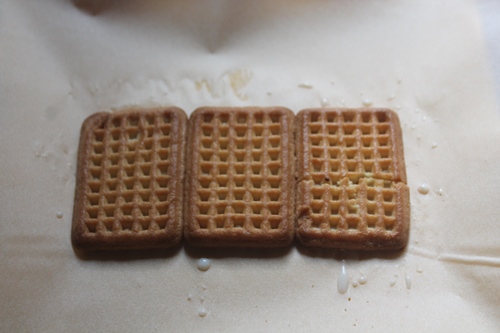 arrange it in the plate
spread some icing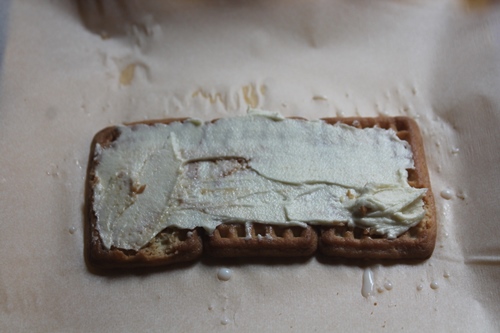 spread evenly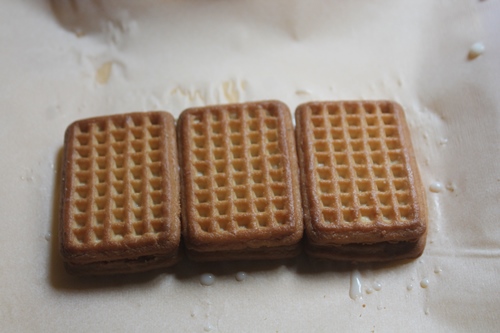 arrange another layer of biscuits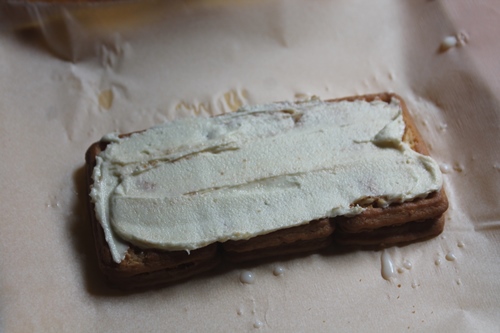 more icing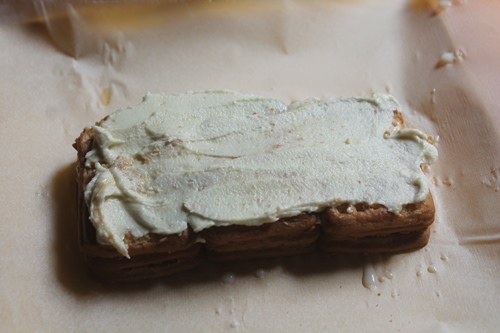 repeat like this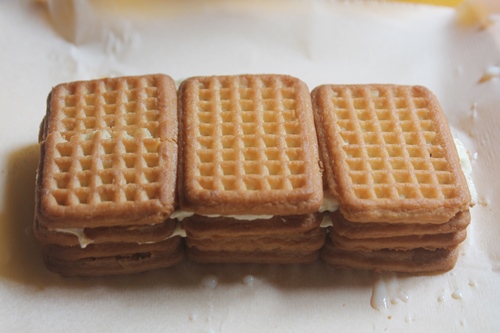 i did 4 layers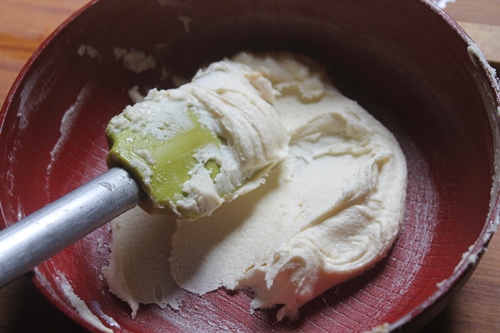 now to the remaining buttercream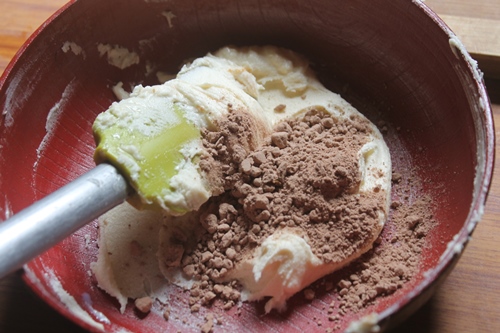 add cocoa powder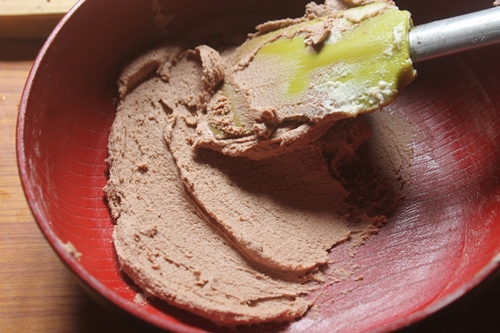 mix well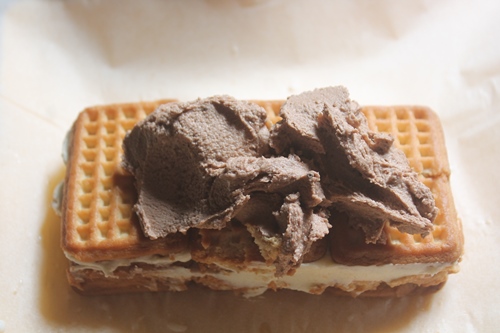 spread this on top of the biscuit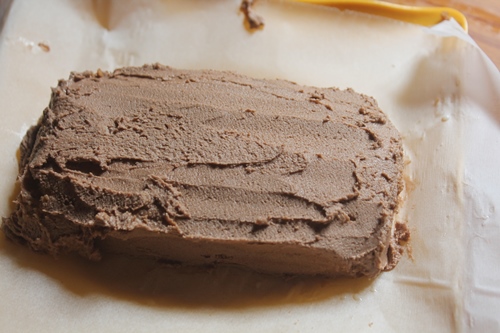 cover completely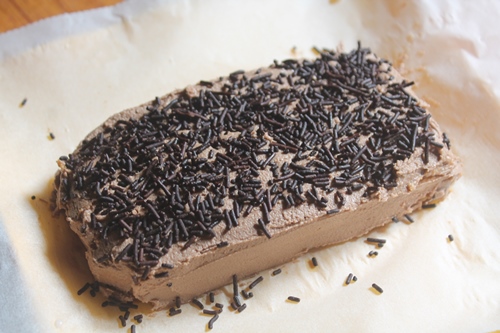 sprinkle with chocolate semiya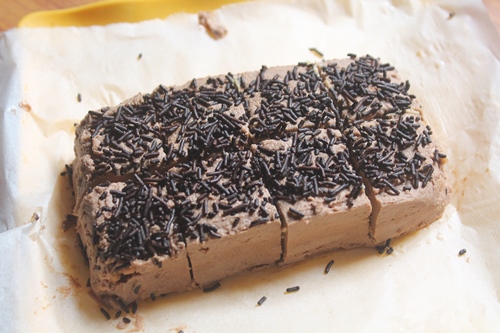 chill for couple of hours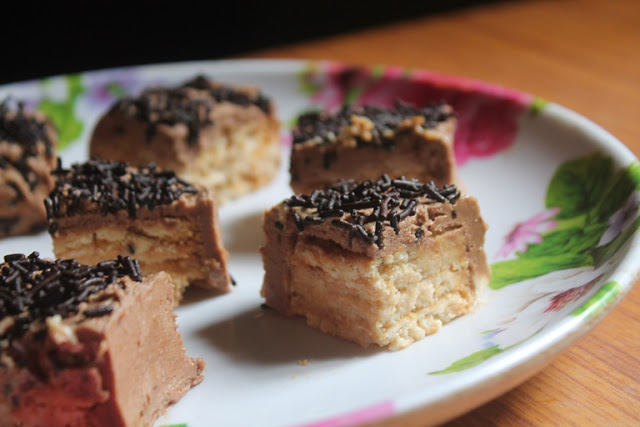 Serve
I am Aarthi, a happy homemaker, mom of two beautiful girls, married to my high school sweet heart. My goal is to teach people that cooking can be way more easier and joyful than they think. Yummy Tummy features recipes all over the world with step wise pictures which surely shows the ease of cooking.