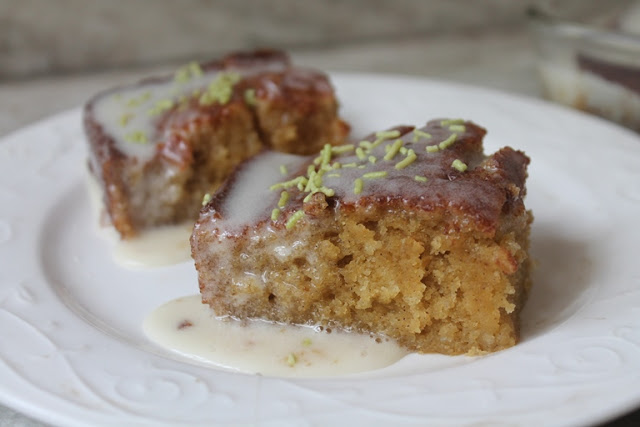 Pumpkin snack cake is very delicious. It turned out to be very moist and soft.
Check out my whooping 85 cake recipes in my website RIGHT
HERE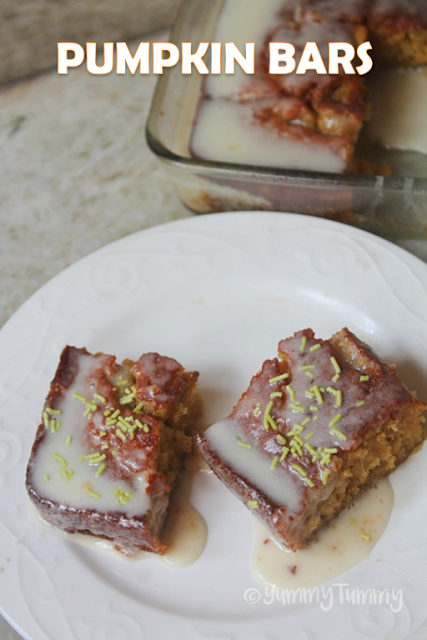 Hope you will give this a try and let me know how it turns out for you..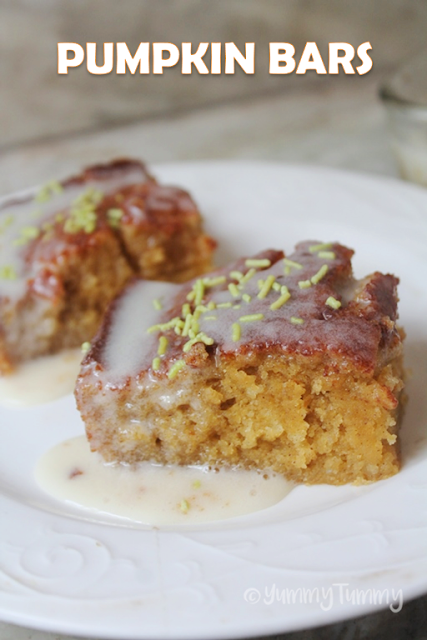 Preparation Time: 10 mins
Baking Time : 25 to 30 mins
Serves: 4 to 6
Recipe Source: Paula deen


Ingredients:


For Cake:
Pumpkin Puree – 1/2 cup (115 grams)
Egg – 1
Sugar – 1/2 cup (100 grams)
Oil – 1/4 cup (60 ml)
All Purpose Flour / Maida – 1/2 cup (60 grams)
Baking Powder – 1/2 tsp
Cinnamon powder – 1/4 tsp
Baking Soda – 1/4 tsp
Salt a pinch
For Frosting:
Cream Cheese – 4 tblspn
Confectioners Sugar / Icing sugar – 1/2 cup
Milk – 2 tsp
(My 1 cup measures 240 ml)
Method:
Preheat oven to 180 degree C. Grease a pan with oil, and set aside.
Take eggs, pumpkin puree, oil, sugar and mix well.
Add in baking powder, baking soda, cinnamon, salt and mix well.
Add in flour and fold gently.
Spoon this in the baking pan and bake for 20 mins.
Remove it and cool it completely.
Now make frosting. Take cream cheese, icing sugar, milk and whisk till creamy.
Spoon this over the cake and set this for 1 hour.
Slice and serve.
Pictorial: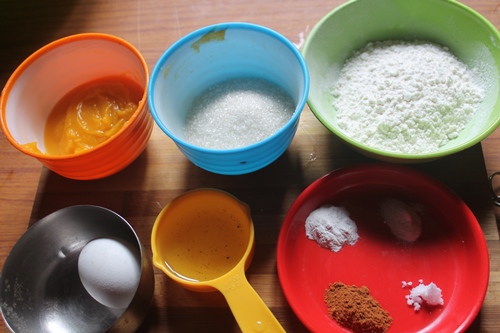 take all your ingredients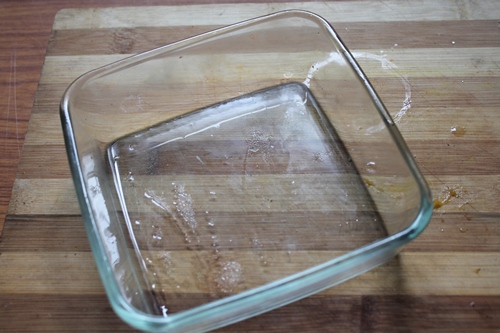 grease a pan and set aside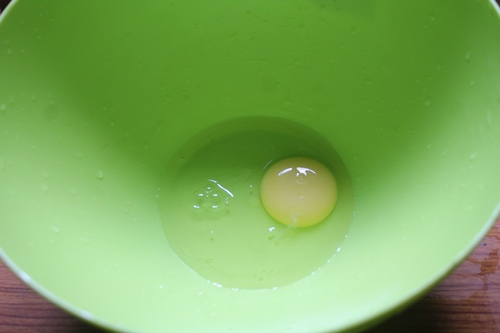 take egg in a bowl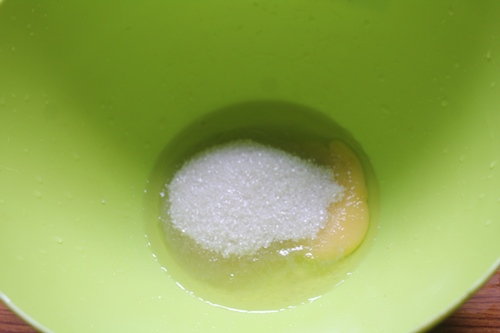 add sugar over the eggs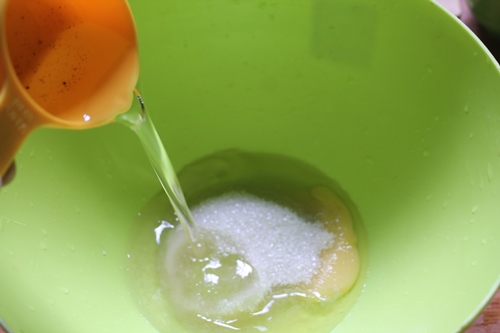 add in oil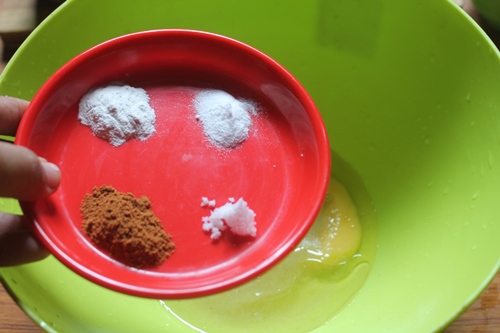 add in baking powder, baking soda, cinnamon and salt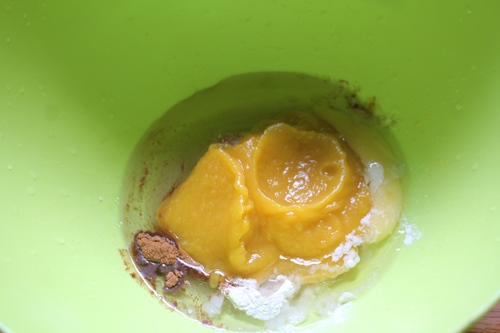 add in pumpkin puree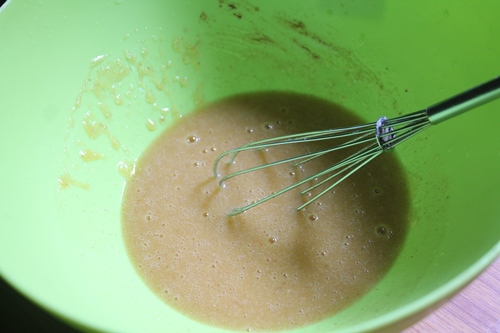 mix well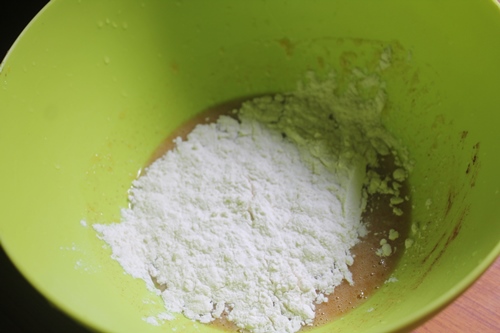 add in all purpose flour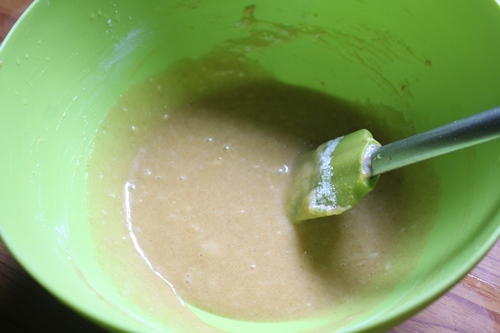 mix well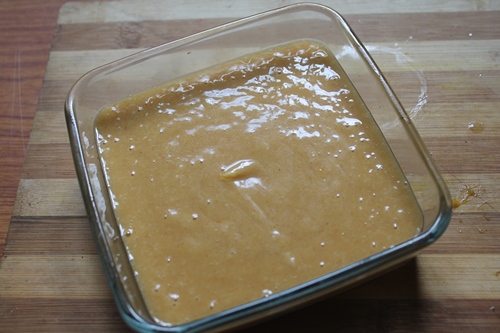 spoon this over the pan and bake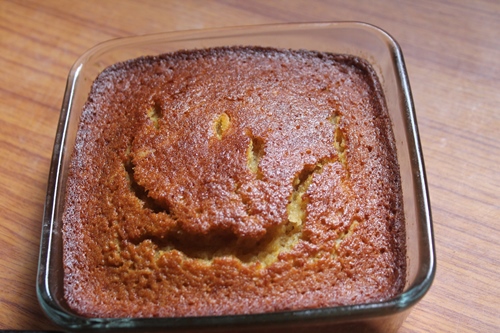 bake till done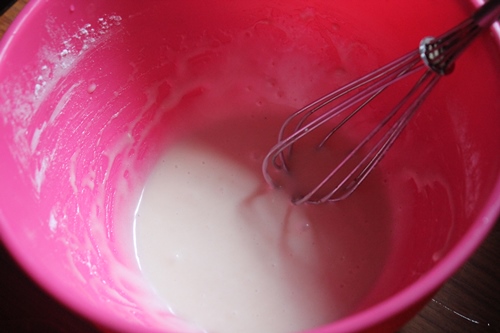 i prepared cream cheese frosting..mix all the ingredients given till creamy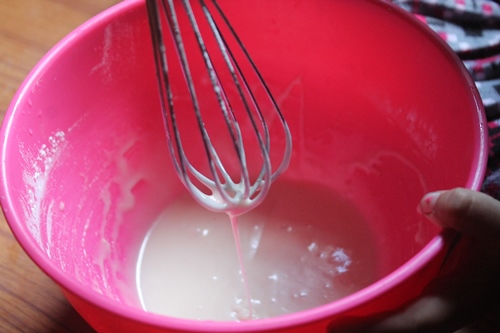 i made it a little runny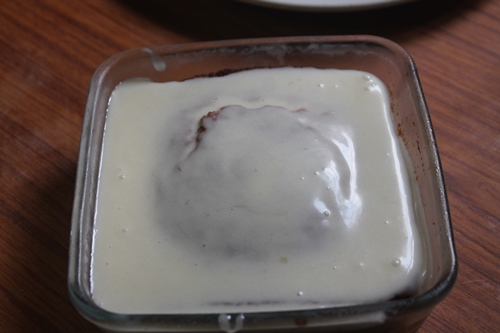 pour this over the cake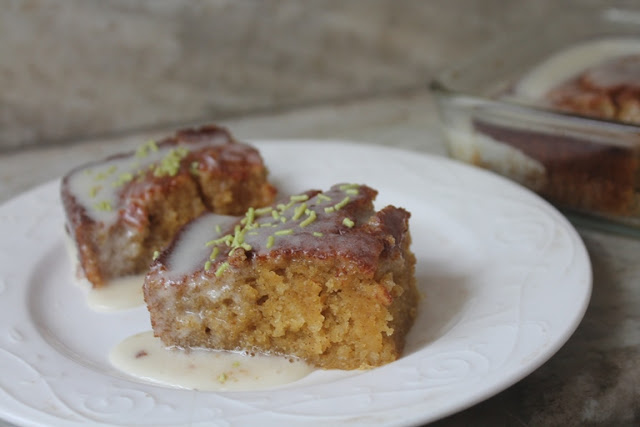 Slice and serve
I am Aarthi, a happy homemaker, mom of two beautiful girls, married to my high school sweet heart. My goal is to teach people that cooking can be way more easier and joyful than they think. Yummy Tummy features recipes all over the world with step wise pictures which surely shows the ease of cooking.