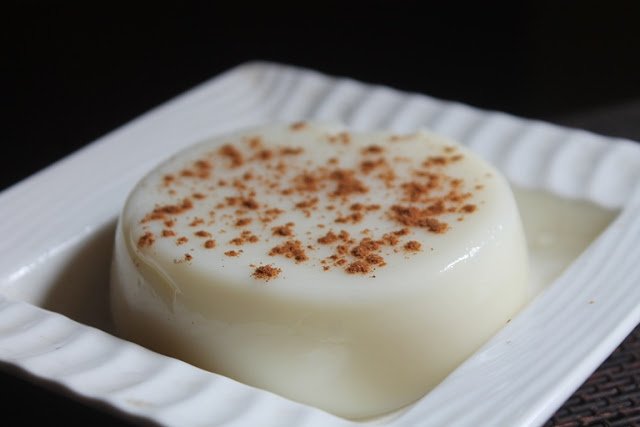 WIKI:
Tembleque is a coconut dessert pudding from Puerto Rico.
Tembleque is made by cooking coconut milk, milk, salt, cornstarch, cinnamon, and sugar. Recipes may include spices such as cloves, vanilla, and nutmeg or extra flavoring such as rum, orange blossom water and cream of coconut, or may be garnished with mint, almonds, fruit, flavored syrup or chocolate shavings.
Similar Recipes,
Mango Pudding
Sago Pudding
Apple Pudding
Finger Jello
Broken Glass Pudding
Rose Pudding
Layered Finger Jello
Jelly Rollups
Chocolate China Grass Pudding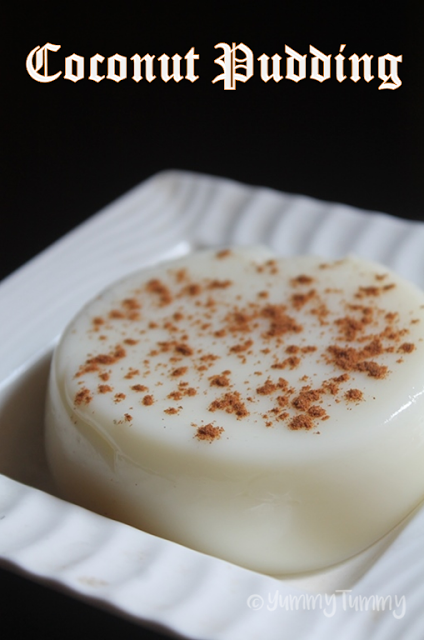 This recipe needs just a handful of ingredients and it taste simply delicious when served cold. You can even serve it with any fruits of your choice. This pudding sets really nice without any setting agent.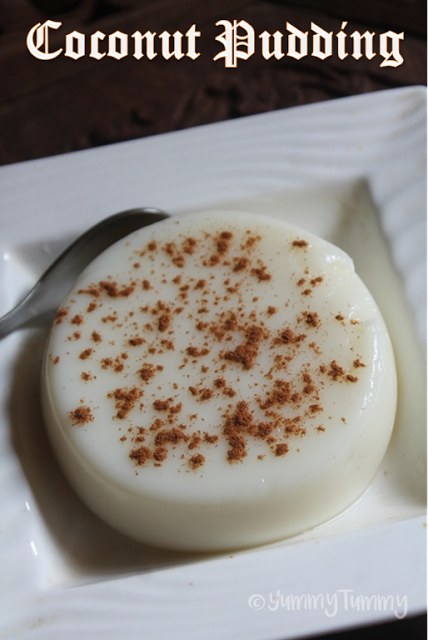 Hope you will give this a try and let me know how it turns out for you.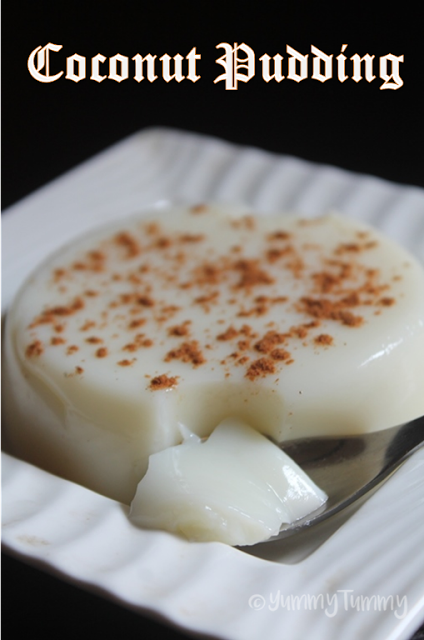 Preparation Time : 5 mins
Cooking Time : 10 mins
Serves: 4 to 6


Ingredients:
Coconut Milk – 1 cup + 3/4 cup (420 ml)
Cornflour / Cornstarch – 1/4 cup
Sugar – 1/3 cup or to taste
Salt a pinch
Cinnamon Powder a pinch
Method:
Take cornflour in a bowl, add in 3/4 cup of coconut milk and mix well. Set aside.
Take 1 cup of coconut milk, sugar and salt in a sauce pan and heat till it simmers.
Add in the cornflour mix and whisk till creamy and thick.
Spoon this into moulds and chill for couple of hours or till it is nice and cold.
When serving, run a knife around the sides and unmould to a plate. Sprinkle top with cinnamon and serve cold.


Pictorial: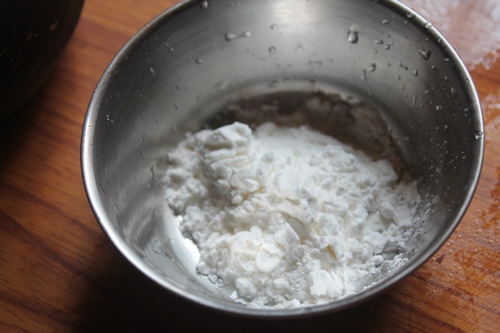 take cornflour in a bowl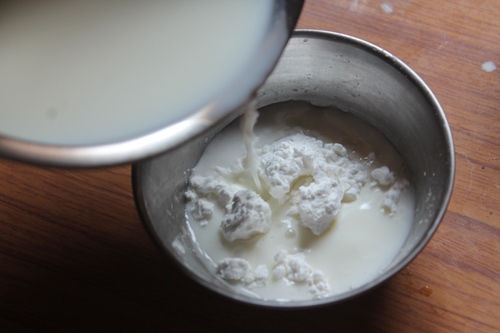 add coconut milk
mix well and set aside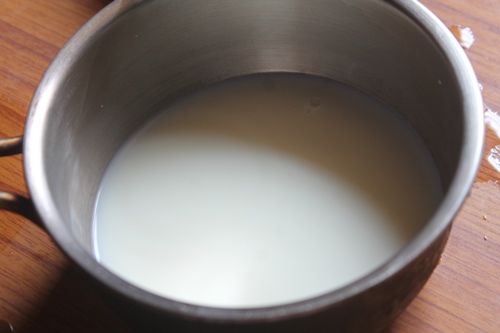 take remaining coconut milk in a sauce pan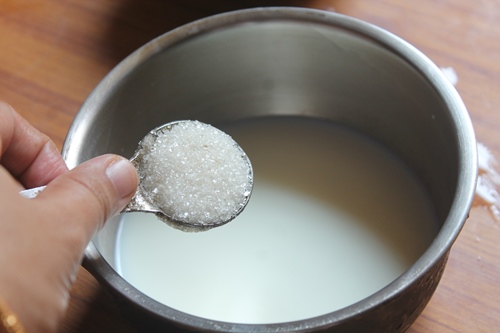 add sugar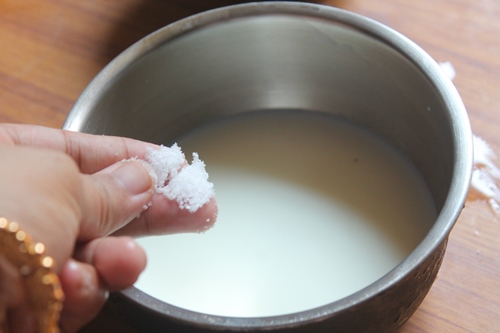 add a pinch of salt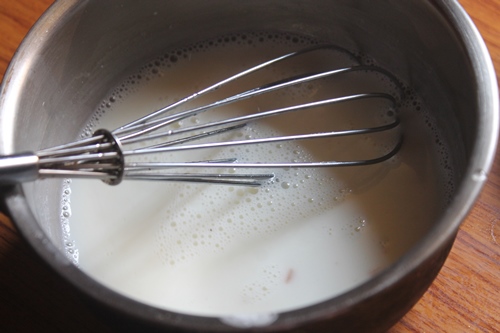 heat it till it starts to simmer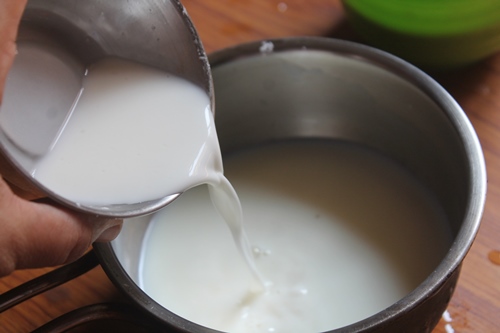 add cornflour mix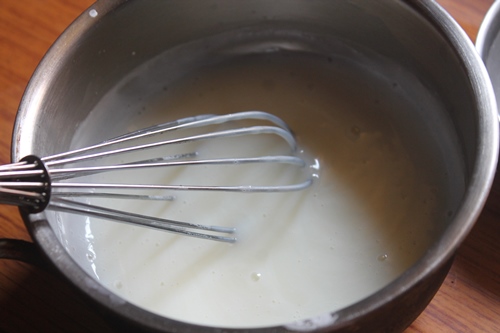 keep cooking while whisking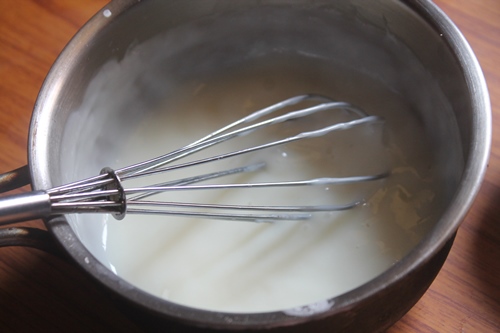 now it is nice and thick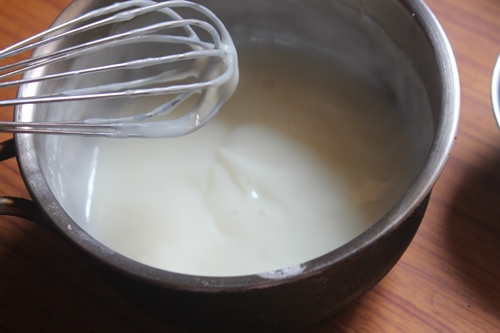 done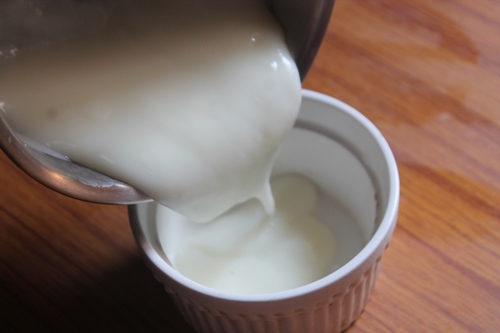 pour it into moulds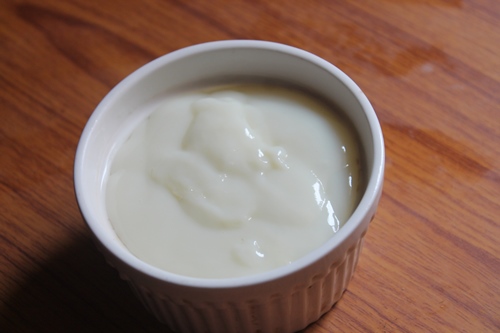 chill it for couple of hours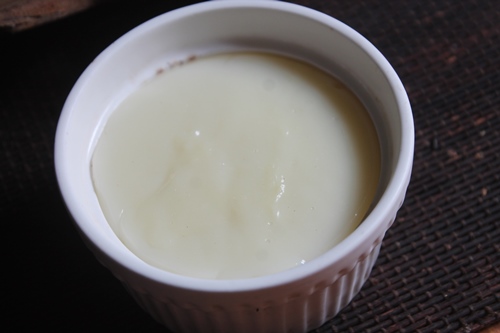 now run a knife around the sides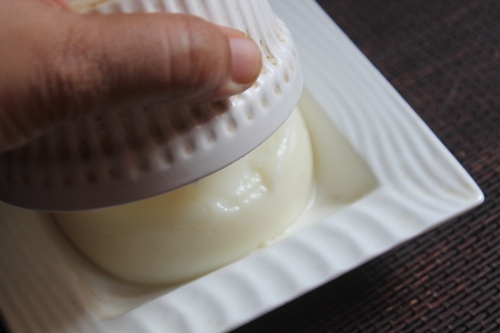 unmould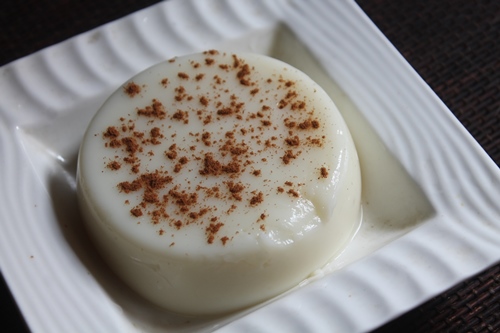 sprinkle top with cinnamon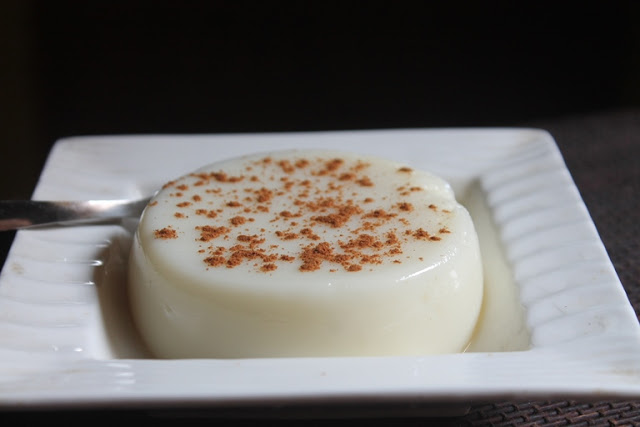 Serve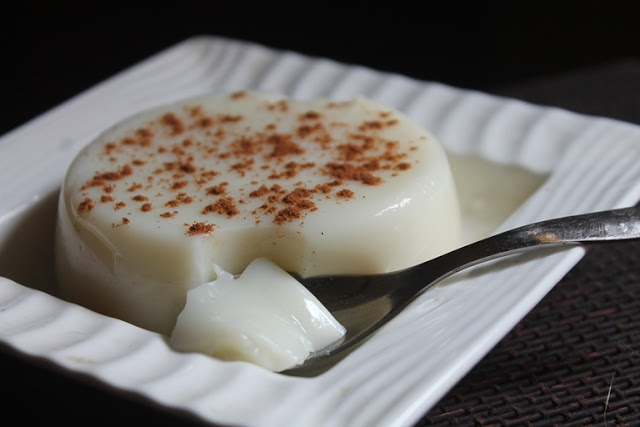 I am Aarthi, a happy homemaker, mom of two beautiful girls, married to my high school sweet heart. My goal is to teach people that cooking can be way more easier and joyful than they think. Yummy Tummy features recipes all over the world with step wise pictures which surely shows the ease of cooking.