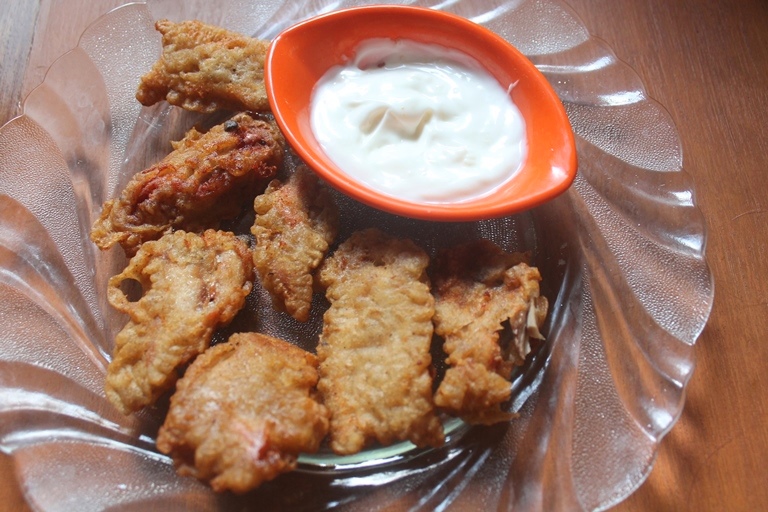 Batter Fried Chicken Recipe with step wise pictures.
 This is a delicious crunchy chicken strips which has a crispy coating in it. It is super crunchy and stays crunchy for a long time. I have many version of chicken strips on this blog. You can check out my chicken strips recipe and baked chicken strips recipe.
Hope you will give this a try and let me know how it turns out for you.
Similar Recipes,
Baked Parmesan and Herb strips
Fried Chicken Goujons
Baked Chicken Strips
French Fries
Sweet Potato Fries
Spicy Chicken Strips Recipe – Fried Chicken Tenders Recipe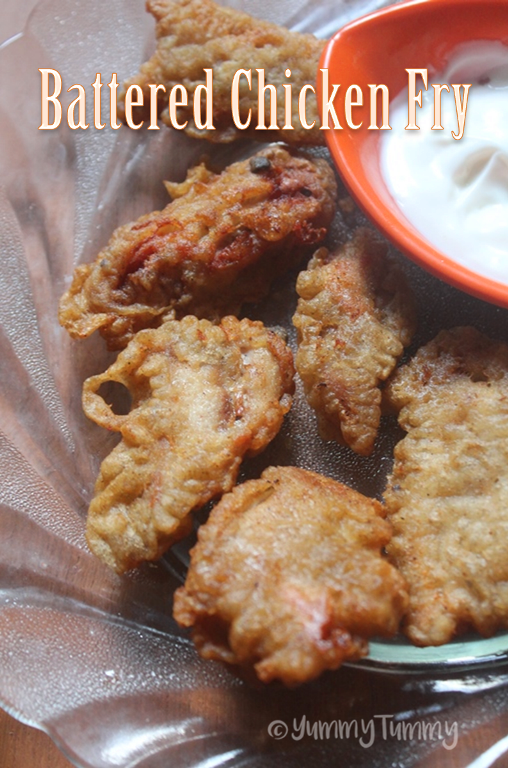 Batter Fried Chicken Recipe
Delicious crispy chicken tenders which has a crispy coating which makes it super crunchy. Taste yummy with ketchup or mayonnaise.
Ingredients
Chicken breast - 2 cut into strips
All Purpose flour / Maida - 1 cup
Cornflour / Cornstarch - ½ cup
Baking Powder - 1 tsp
Salt to taste
Black Pepper Powder - 1 tsp
Paprika - 1 tsp
Water as needed
Oil for deep frying
Instructions
Cut chicken into strips.
Take flour, cornflour, baking powder,salt, pepper, paprika in a bowl. add water and make it into a smooth batter.
Take chicken and dip in batter, Deep fry till golden brown.
Serve with ketchup.
Pictorial:
1)Cut boneless chicken breast into strips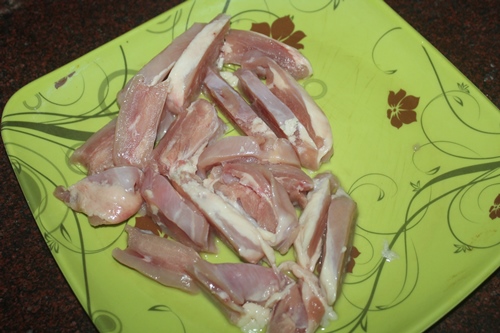 2)Start by making the batter. Take all purpose flour / maida in a bowl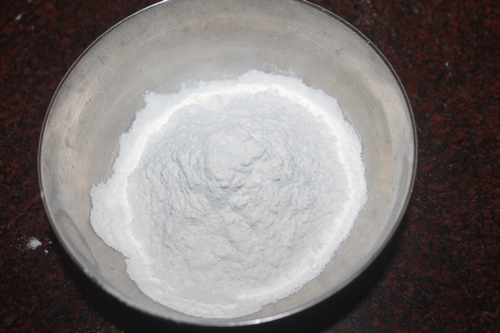 3)Add in cornflour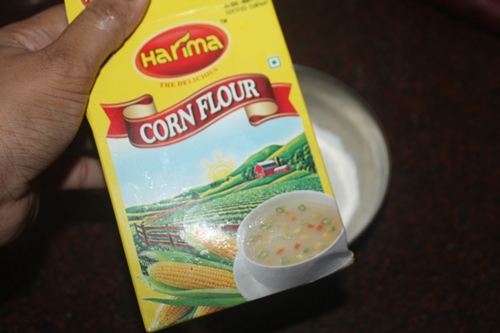 4)Add in baking powder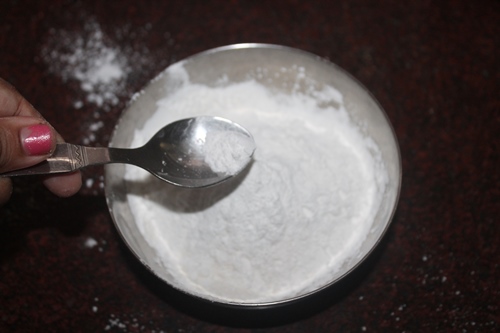 5)Add in some chilli powder or paprika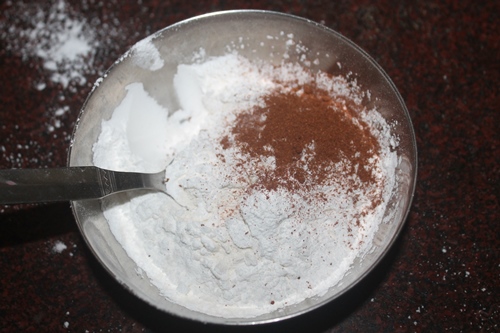 6)Add in some black pepper powder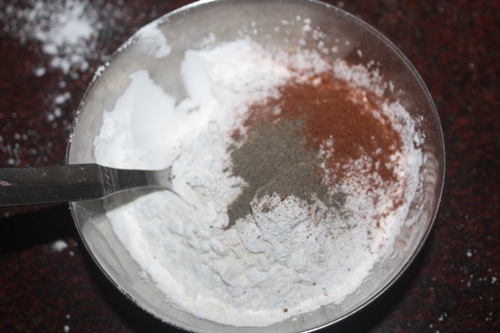 7)Add some salt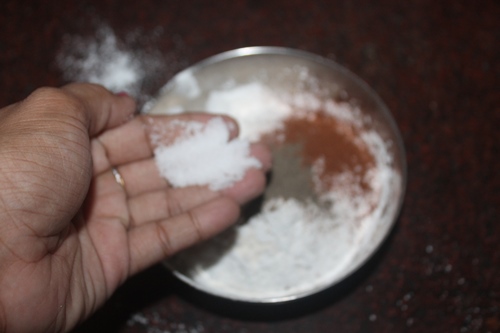 8)Add in water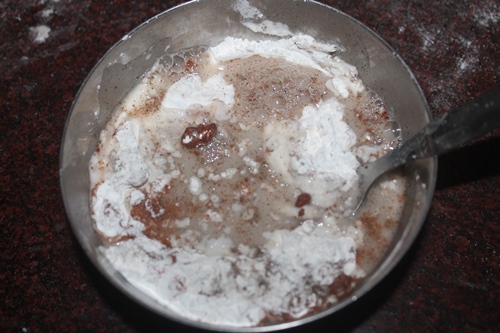 9)Make it into a batter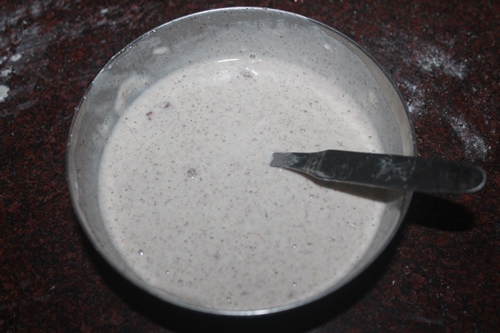 12)Now take the chicken piece, dip it in batter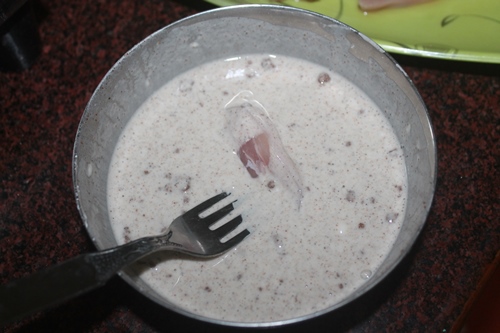 13) Dip it in the batter. gently remove it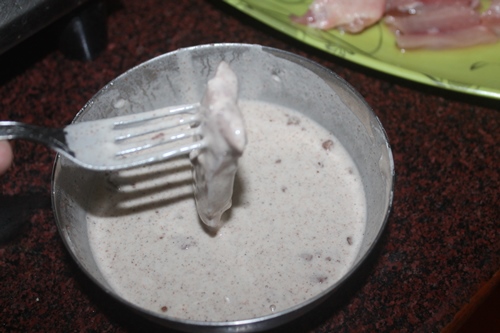 14)Drop in hot oil and fry till golden on both sides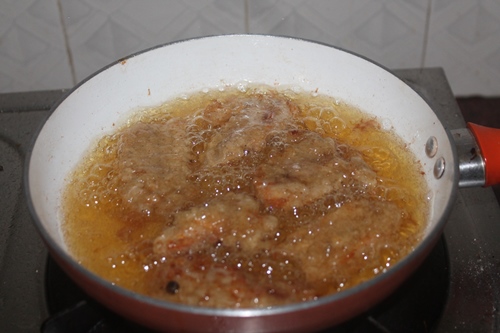 15)Drain onto some paper towel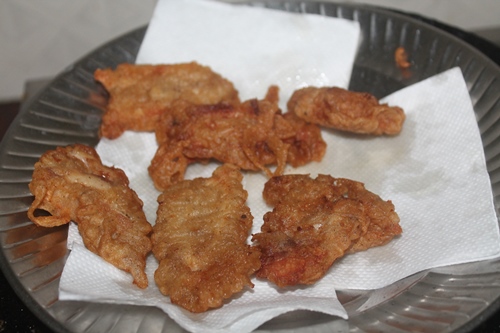 16)Serve hot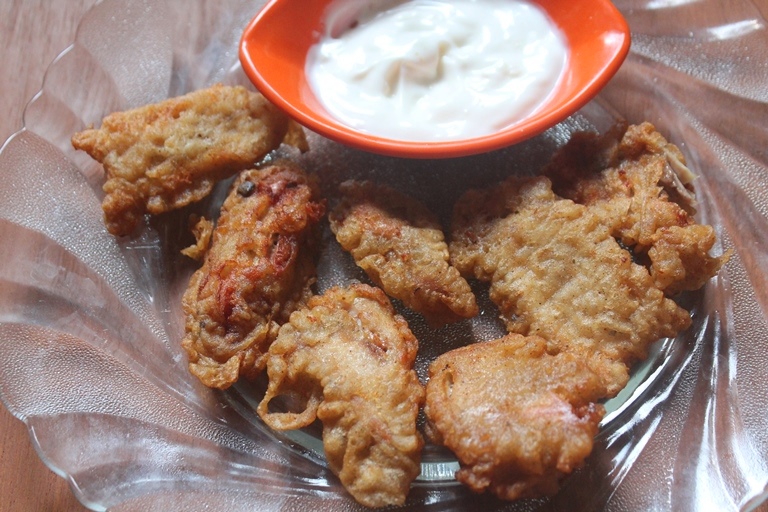 I am Aarthi, a happy homemaker, mom of two beautiful girls, married to my high school sweet heart. My goal is to teach people that cooking can be way more easier and joyful than they think. Yummy Tummy features recipes all over the world with step wise pictures which surely shows the ease of cooking.