Hai Guys Hope everyone is doing great…This post has no recipes..I just want to share with you about a few words about Yummy Tummy..
Yummy Tummy is started 6 months back…This blog is all about my passion towards cooking and baking..I want to share my recipes to all of you..Even though we have lots of food blogs around,My blog is little special because it has step by step recipes with pictures that everyone can follow easily..Like all of you know "Pictures speak more than words"..That is the concept of my blog..
Now Coming to the main thing..Because of all your support this blog has got considerable attention..The result of that is
1)Yummy Tummy reached 300+ post..
2)Yummy Tummy got 1,00,000+ hits.
3)Yummy Tummy reached 500+ followers..
So to celebrate this and to thank all of you,I definetly want to have a giveaway..So this time I am giving away three of my favorite cookbooks..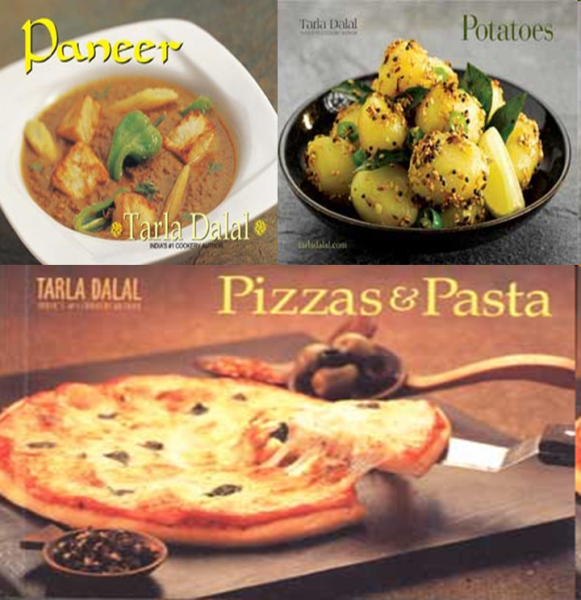 If you like to participate in this giveaway,just do the following…
1)Follow my blog(the follow button is in the top right side of my blog..If you already follow my blog skip this step)
2)Like me in Facebook(click
here
)
3)Follow me in Twitter(click
here
) )(not compulsary,But I would love if you do it)
4)Leave a comment in this post..or leave a comment in my
facebook page
.
5)Please subscribe for my recipes through email.Enter your email id here and go back to your mailbox and verify the subscription..Only verified participants are eligible for the giveaway..Please subscribe here..
I will pick any one of you randomly and send you those books..Deadline for this giveaway is November 25-2011.
One main thing is this giveaway is open to the whole universe..Any one can participate…..
Lets see who get it… All the best everyone..