Considering the amount of pollution that we inhale every day, it's more than impossible to keep our system toxin-free. After all those Netflix-and-binge-eat sessions, lavish weekend brunch, and the junk that you eat every day, there needs to be a fix. If your question is how to detox body at home? Here's the answer! Adding a generous dose of detox water in your daily diet will give your body the kind of detox it deserves. And no, I am not talking about face masks and face packs, I am talking about homemade detox drinks that can actually help you clean your system. 
Detoxing your body should be an essential part of your daily routine. While it's true that you shouldn't put a lot of pressure on your body, you also need to keep a check on your diet plans. Adding a few glasses of infused water to your routine will neither cost you a fortune nor a lot of hard work. In this article, I will be sharing some easy to make detox drinks at home. But for days when you have no time to make the drinks at home, you can order a preservative-free, refreshing detox drink on Zomato. With so many coupons and offers from Zomato, you can always order a gluten-free, healthy drink for yourself. 
But for all those who want to make your detox or weight loss drinks at home, here are some of the best recipes for you to follow. 
Best Home-made Detox Drinks To Keep You Healthy And Toxin-free
1)Cucumber and Mint Detox Water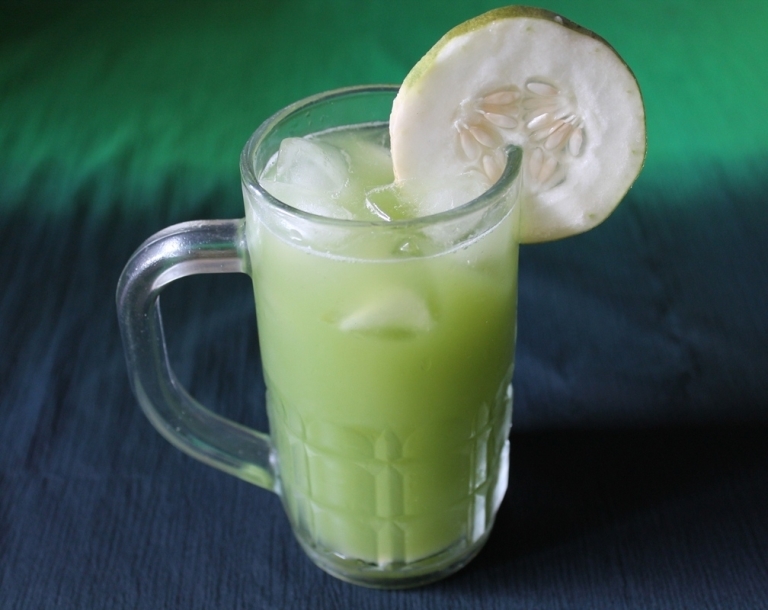 Pin
Detox drinks carry a lot of health benefits with them. Something as simple as adding a few slices of cucumber, lemon, and mint to a jar full of water can make for perfect detox water. It enriches the water with the additional properties of cucumber, extracts Vitamin C from the lemon, and digestive properties of mint. This easy-to-make drink has magical properties that can treat your bowel problems and improve metabolism. 
Ingredients:
Lemon
Cucumber
Mint
Water
Preparation:
Fill up a glass jar with water and add 6-8 slices of cucumber, half lemon, and 10-12 fresh mint leaves. Keep the jar overnight and drink it empty stomach first thing when you wake up in the morning. You can also add a pinch of black salt if you want. 
2)Buttermilk and Mint Cooler 
Pin
A generous source of Vitamin B-12, Buttermilk has excellent properties. A glass of fresh buttermilk every day can help in weight management, increasing immunity and boost energy. Buttermilk contains moisturizing properties that keep your skin hydrated and glowing. This drink is rich in calcium and hence, it strengthens your bones and teeth and also promotes hair growth. When buttermilk is mixed with mint and coriander, it proves to be an elixir for the stomach and liver. Let's check out what you need to make a Buttermilk Mint Cooler Detox.
Ingredients:
Buttermilk
Coriander leaves
Mint leaves
Black Salt
Cumin Seed Power
Cucumber and Carrot (if you want)
Preparation:
Grind the carrot and cucumber and then mix them in buttermilk. Add the thinly chopped coriander and mint leaves to the drink and finally top it up with a pinch of black salt. Stir well and serve cold.
3)Apple Detox Drink For Lean Waist
Pin
This one is for all those who are struggling with the summer beer belly! Yes, we've got a tasty detox drink that can help you burn the extra fat and get the perfect waist in no time (when combined with exercises, of course!). Green apple and cinnamon powder, when combined with apple cider vinegar, can have unimaginable health and skin benefits. This drink is extremely tasty and very filling. A glass full of the green apple detox drink can bring your hunger pangs to rest while also adding necessary health benefits to your body. 
Ingredients:
1 Green Apple 
Cinnamon Powder
Apple Cider Vinegar 
Honey 
Preparation:
Lightly crush the green apple and put it in a jar. Add a tablespoon of cinnamon, 2 tbsp of apple cider vinegar, 1 tbsp honey in 1 lt jug full of water. Keep the concoction in the fridge over-night and consume it in the morning. This drink will help you flush out the unnecessary fat and toxins from the body. 
4)Carrot-Spinach Smoothie 
Pin
Smoothies are rich in Vitamins and other anti-inflammatory properties. A glass of smoothie can be a quick-fix for your hunger attacks while also eliminating the unwanted toxins from your body. Spinach leaves are rich in Iron while carrot has fiber and antioxidants, this smoothie is a blockbuster when it comes to cleansing and detoxing. Blend the goodness of these veggies to pamper your body with a dose of all things healthy. Glowing skin after continuous consumption is a bonus! 
Ingredients:
Carrot
Spinach leaves
Mint leaves
Salt
Preparation:
Clean and chop the carrots and add them in a smoothie maker along with spinach leaves. Also, add some mint leaves and blend them together to make the perfect smoothie. Mix salt and drink cold. A glass full of this goodness can boost your immunity and energy more than you can imagine. You can also add Amla if you need Vitamin C. 
5) Green Teas
Pin
Green Tea is the most popular detox drink that is consumed by everyone. However, consuming a lot of green tea is definitely not advisable. Not just green tea, having fruit-teas and flower teas can also be a great detox drink to help you get rid of stress and toxins. Lavender tea can calm your mind while Hibiscus tea can be an absolutely soothing cleanser for your body. It also helps in rejuvenating your skin. 
Ingredients:
You can go for tea-bags or brew the fruity-tea available in the market.
Preparation:
Add the tea bag in a hot cup of water or brew the leaves in a pan, strain and drink hot. 
These were some of the easy to make detox drinks that can be all that your body was looking for! Do try them at home and let me know which of these worked for you. 
Author Bio:

Jaya Dwivedi - An impulsive backpacker, a storyteller, fashion enthusiast, and an unsophisticated foodie, Jaya loves exploring new destinations, culture, and cuisines. Content Writer by the day, foodie by the night, she's always on a lookout for an extended weekend to mark her map with another destination.