It is the time of year when heat waves strike the Indian subcontinent. Summer can be particularly cruel and intense in India. As a result, people usually eat less and even skip meals. To beat the heat, people often switch to light eating, and in turn, consume more liquid. A glass of juice sounds about perfect in this weather, right? Drinking juice is a terrific way of being hydrated in the scorching heat while also keeping the nutrients level high.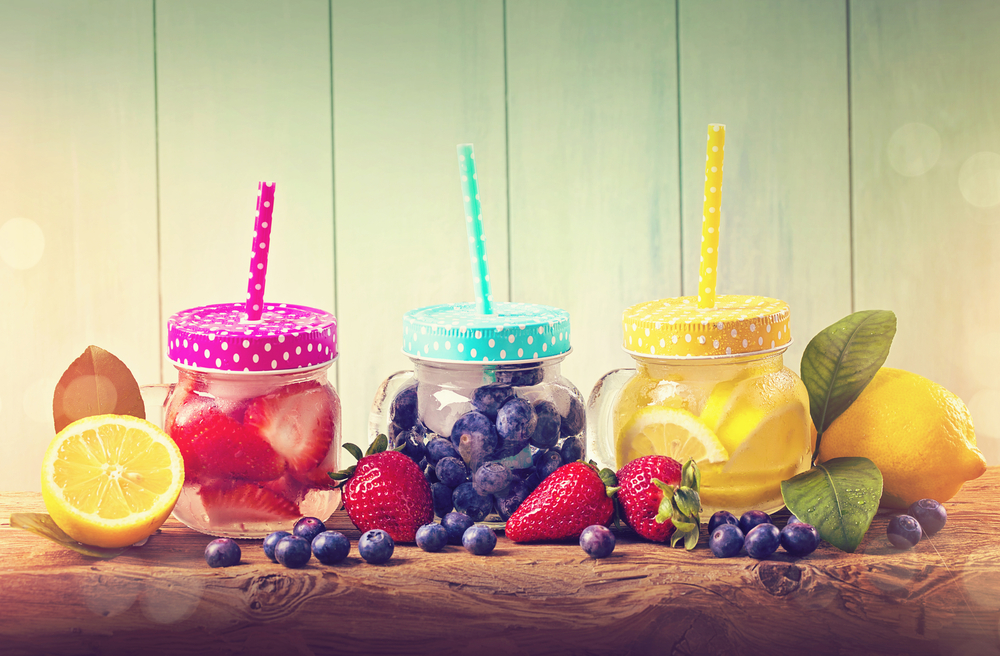 Pin
A juicer will make your life easier if you are looking to beat the heat! However, since there are several types of juicers in the market, it is imperative to buy one that suits your need. Typically, there are two types of juicers vis-à-vis conventional juicers and cold pressed juicer. A conventional juicer uses high-speed spinning to extract juice, which generates much heat. This results in the breakdown of essential nutrients and reduces the potency of the produce. KENT is India's leading healthcare products company which is known for its household appliances. KENT's Cold Pressed Juicer is an advanced fruit juicer which extracts juice by first crushing and then pressing the produce. It retains nutrients and fibers and produces more juice.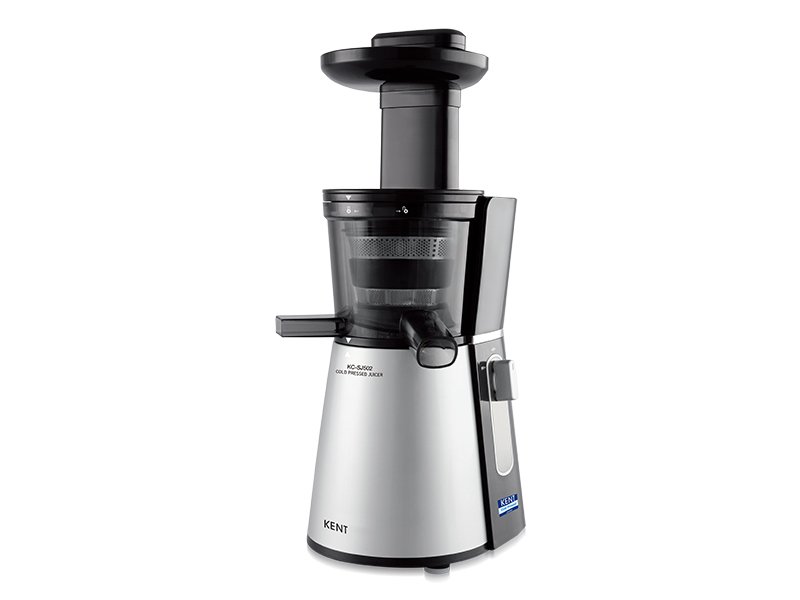 Pin
Here are 6 Summertime Fruit Juices that will help you beat the heat!
Watermelon Juice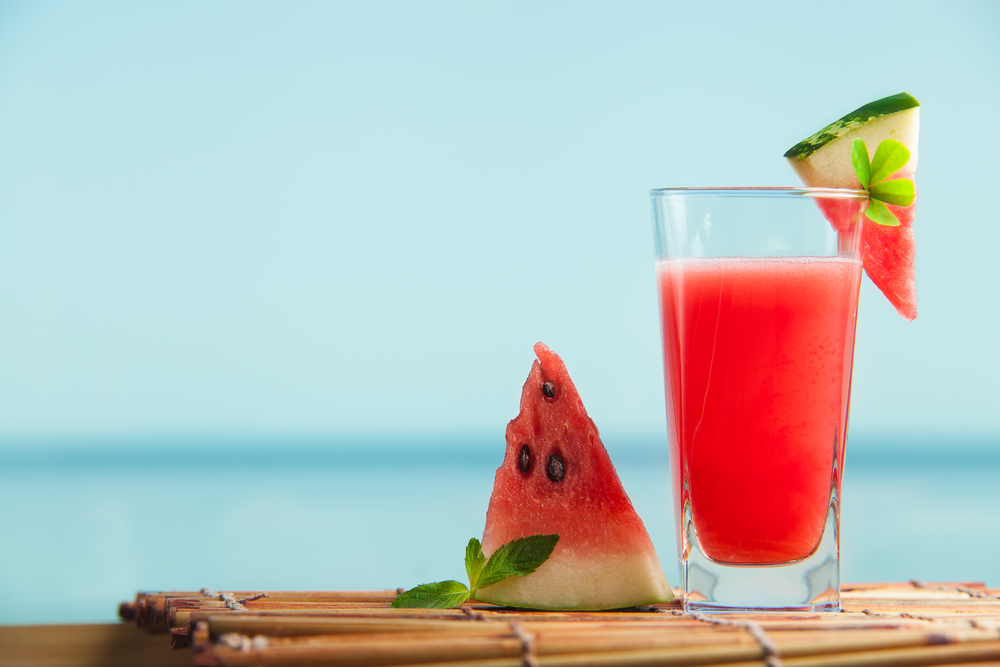 Pin
Watermelon itself is best suited for summer because it has high water content and is best for people of all ages. It contains up to 92% of water and 8% of sugar. As one of the most refreshing juice options, it is highly suited to quench the thirst while providing essential nutrients. Always drink watermelon juice when it is freshly prepared. Otherwise, you are bound to end up with an upset stomach.
Ingredients
2 cups of chopped watermelon (deseeded)
¼ cup of sugar (according to your taste)
Fresh mint
2 tablespoons of lemon juice
¼ glass of Club Soda
Watermelon Wedges
Preparation
Blend everything inside the KENT Fruit Juicer until the ingredients have smoothened out. Enjoy your drink.
Mango-Peach Fizz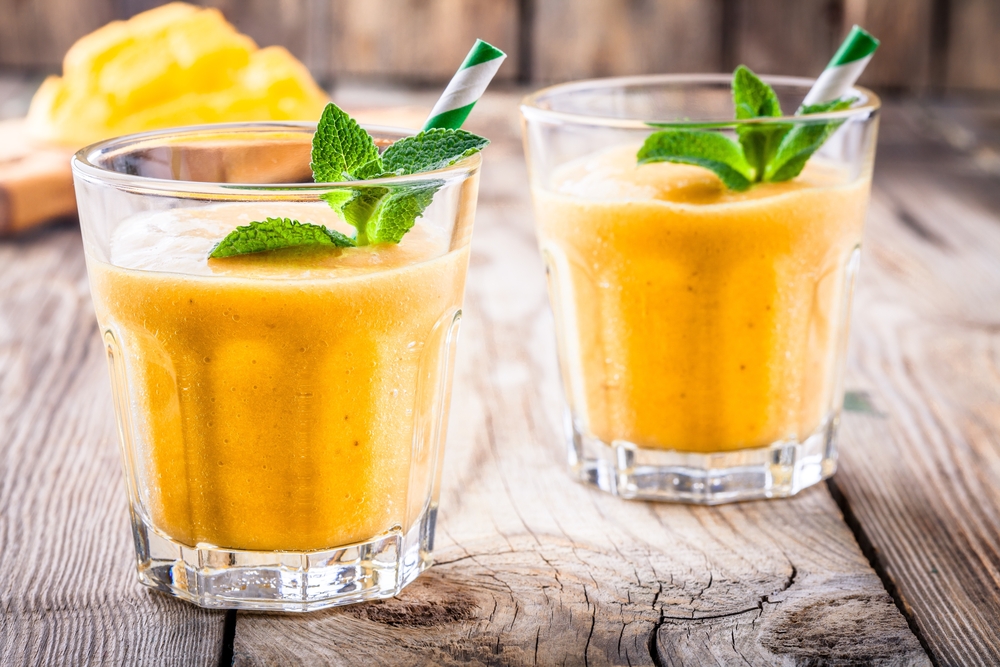 Pin
It is the season of the king of fruits, and there are several ways to incorporate mangoes in your summertime drinks. Peaches are high in calcium, potassium, magnesium, zinc, and copper. They are also low in calories, making them ideal to pair with mangoes in a drink.
Ingredients
1 ripe peach
½ ripe mango
1 tablespoon of sugar
Peach flavored seltzer or a syrup
Club Soda
Preparation
Blend mangoes and peaches in KENT Cold Pressed Juicer. Once blended, add other ingredients according to your desired taste.
Strawberry Lemonade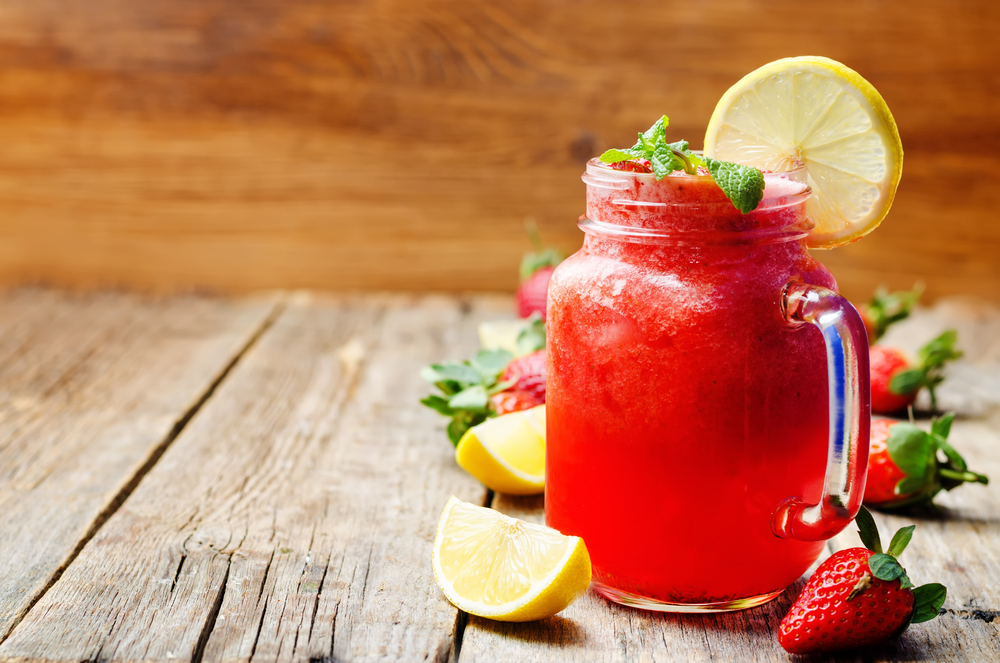 Pin
Lemonade with a twist of strawberries, sounds perfect, right? Lemon helps in controlling the blood pressure and cools the digestive system, especially in summer season. Strawberries on the other hand are extremely high in antioxidants and other essential nutrients like vitamins and minerals.
Ingredients
25-40 strawberries
¼ cup sugar
2 lemons
Club soda or water
Preparation
Crush strawberries in the cold pressed juicer which does not leave any pulp. Add lemon, sugar, and soda. Mix and enjoy your drink.
Tropical Getaway Smoothie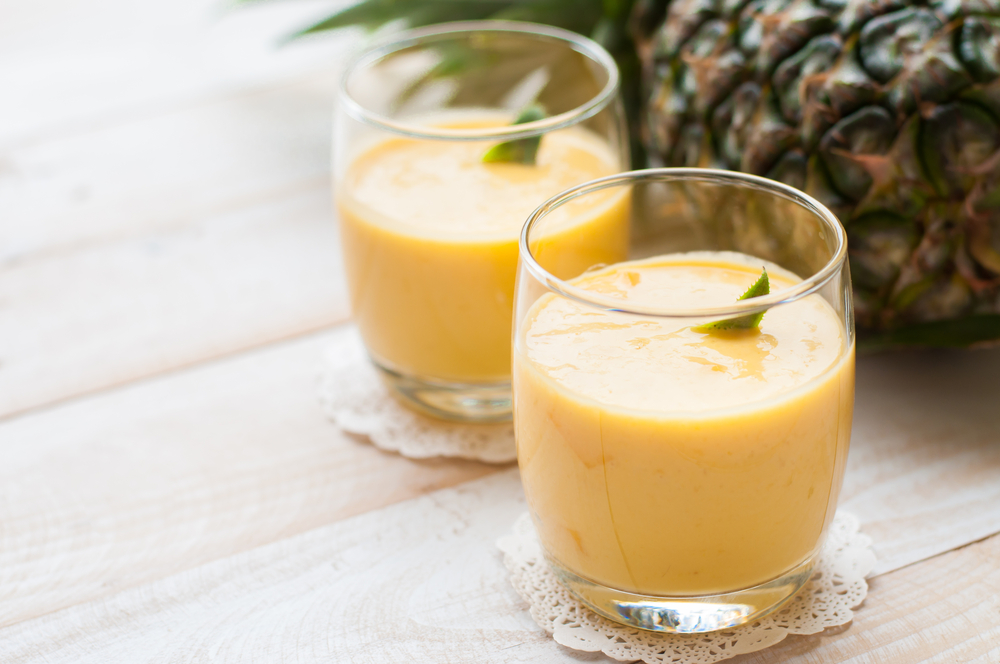 Pin
Mango, pineapple, banana, and lime juice make up the Tropical Getaway Smoothie. This is one of the healthiest smoothies for the summer season. It can even be watered down with club soda to give you a light drink.
Ingredients
½ cup of mangoes (chopped)
½ banana (peeled)
½ cup of pineapple (chopped)
2 tablespoon of lime juice
Club soda
Preparation
Take the chopped mangoes, pineapple, and banana and blend them in the cold pressed juicer. Add lime juice and club soda as per the required consistency to give your juice a zing!
Muskmelon Juice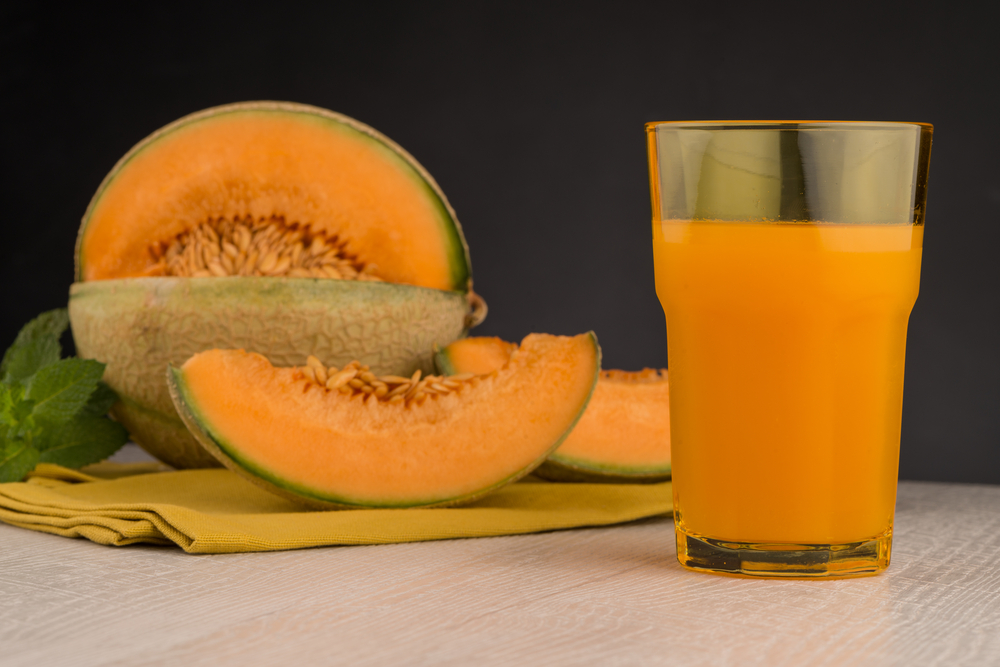 Pin
Musk melon is one of the most abundantly available fruits in the summer season. It is delicious and has a high content of Vitamin C and beta-carotene. It is a perfect summer drink that can help you refresh and boost your immunity.
Ingredients
¾ cup of muskmelon (peeled and chopped)
¼ cup of papaya
½ teaspoon of lemon juice
Preparation
Add papaya, musk melon, lemon juice and ice into a cold pressed juicer and blend until it becomes smooth.
Sweet Lime Juice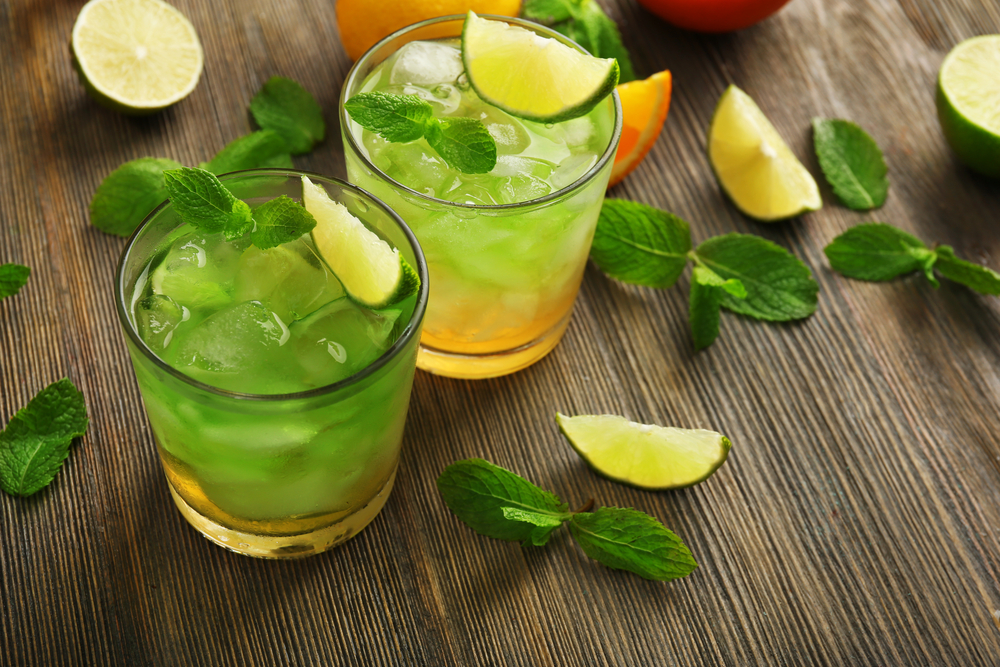 Pin
Popularly known as Mosambi juice in India, it is a brilliant source of Vitamin C and Iron. It is especially useful for summers because it helps you keep up with the rising mercury outside.
Ingredients
5-7 sweet limes (peeled)
¼ cup of sugar
2 tablespoon of honey
Mint leaves
Black salt
Ice
Preparation
Blend sweet lime, sugar, and ice in the cold pressed juicer. Add honey, black salt, and enjoy your drink!