Avial Made in Microwave with step by step pictures. Microwave can be used in our daily cooking. Bachelors can use it for cooking proper south indian foods.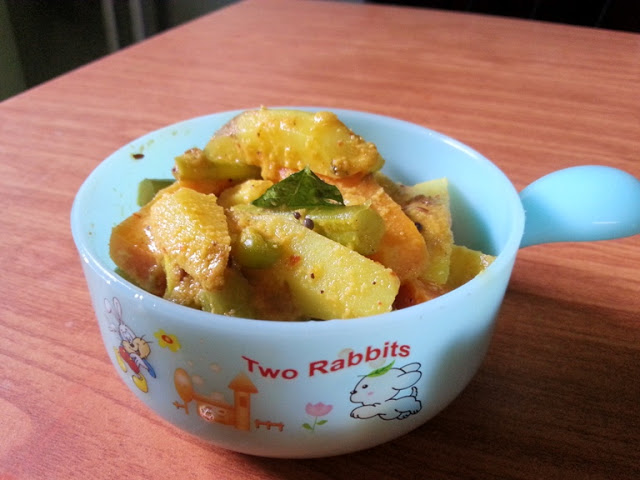 Most of you know that cooking with microwave is a breeze and so easy..But somehow I am not ok with that, I don't really like cooking in microwave but I use it for cooking the veggies before making a thoran or poriyal, reheating foods, defrosting frozen goodies..I don't really cook foods with it, because I love to watch my foods while it is cooking and observe the changes and flavours it creates in a pot. If you cook in a microwave you don't get that pleasure.
So you may ask me "Then why did you start this series of microwave cooking in your blog?"..Yes I can get you. It is because I have a sweet brother who is leaving to US for 6 weeks in order to complete some projects. He called me and made a sweet order to post microwave recipes in my blog because that is the only equipment which they provide in their room. In addition to this he also told me that it should be easy to cook and foods which can be made with in 30 mins with minimal ingredients.
How could I not do this. So I made quite a few dishes in my little microwave..I will post everything soon..The one thing I realized is it is so easy to cook in a microwave, it takes less time to make too...I think I will start using my microwave hereafter..So off you go to the recipe and many more recipe is on its way.
Similar Recipes,
Srilankan Pumpkin Curry
Vegetable Sambar
Tiffin Sambar
Ladysfinger Sambar
Spinach Sambar
Radish Sambar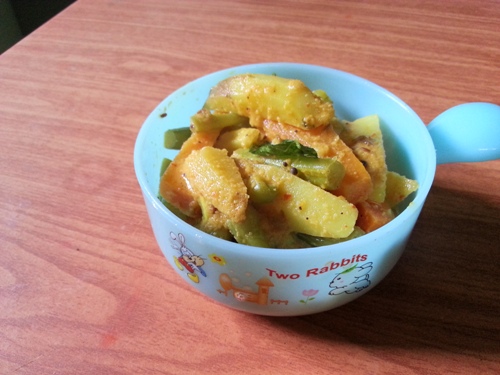 If you have any questions not covered in this post and if you need help, leave me a comment or mail me @[email protected] and I'll help as soon as I can.
Follow me on Instagram, Facebook,Pinterest ,Youtube and Twitter for more Yummy Tummy inspiration.
IF YOU MAKE THIS RECIPE OR ANYTHING FROM YUMMY TUMMY, MAKE SURE TO POST IT AND TAG ME SO I CAN SEE ALL OF YOUR CREATIONS!! #YUMMYTUMMYAARTHI AND @YUMMYTUMMYAARTHI ON INSTAGRAM!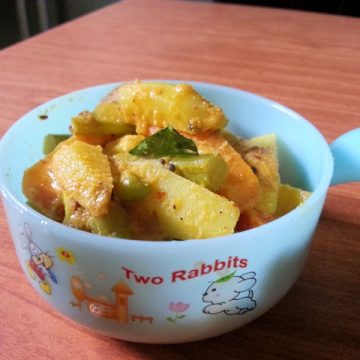 Avial Made in a Microwave
Avial Made in Microwave with step by step pictures. Microwave can be used in our daily cooking. Bachelors can use it for cooking proper south indian foods.
Ingredients
Beans - 10 cut into 3 cm pieces

Carrot - 1 large cut into 3 cm pieces

Potato - 1 large peeled and cut into 3 cm pieces

Peas - ½ cup 9 I used Frozen)

Turmeric powder / Manjal podi - 1 tsp

Tamarind Pulp - 1 tblspn

click here for recipe

Salt to taste

Water - ¼ cup
For Masala:
Coconut - 1 cup

Dry Red Chilli / Green Chilli - 3

Cumin Seeds / Jeerakam - 1 tsp
For Tempering:
Coconut Oil - 1 tblspn

Mustard Seeds / Kaduku - 1 tsp

Cumin Seeds / Jeerkam - 1 tsp

Curry leaves - 1 spring
Instructions
Grind together coconut, chilli and cumin to a very smooth paste. Don't add too much water. The paste should be thick.Keep this aside.

Take a microwave safe bowl and add in all the veggies along with some salt and turmeric powder. Pour a splash of water and cover the pan with a microwave safe lid.

Microwave on high power for 10 mins. When the timer goes off, leave a standing time of 3 mins and remove the bowl from the oven.

Now add in the ground masala and tamarind to the veggies and mix well.

Put the bowl back in the microwave and cook uncovered on high for 5 mins.

Give a standing time of 2 mins and remove It from oven and mix well.

Make the seasoning. Take a small microwave safe bowl. Add a tblspn of oil and throw in mustard, cumin, curry leaves and mix well.

Microwave this on high power for a min.

Remove this from oven and pour over the avial.Mix well.

Serve with rice.
Avial Made in Microwave Step by Step Pictures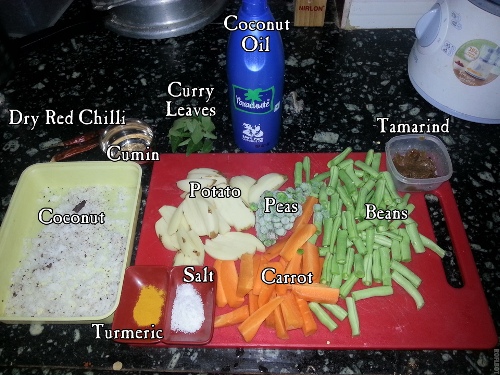 Take all your ingredients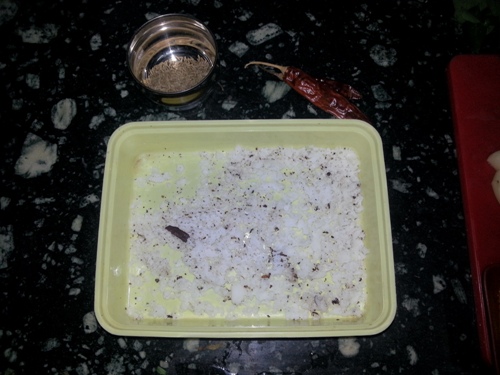 You need coconut, dry red chilli and cumin seeds for grinding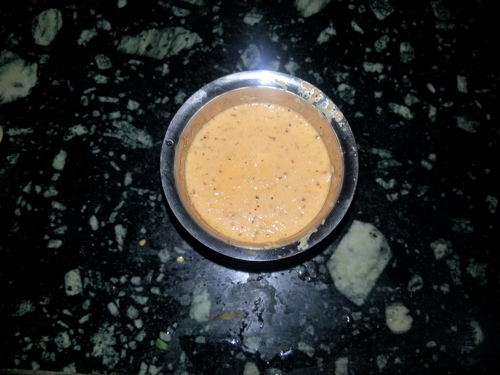 Make it into a fine puree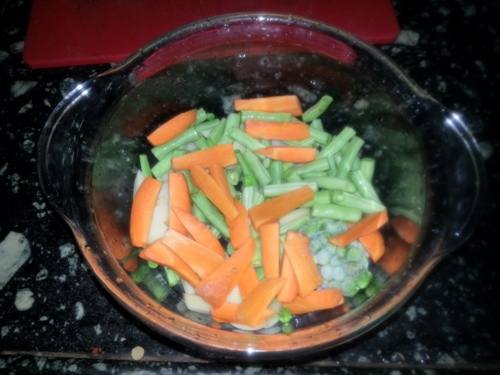 Take all your veggies in a bowl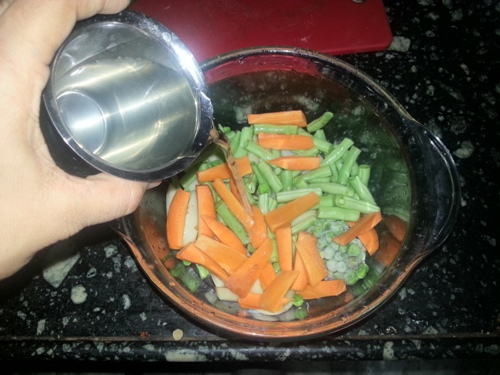 add a splash of water to it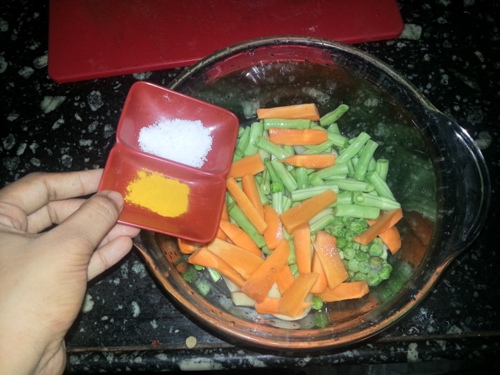 add in turmeric and salt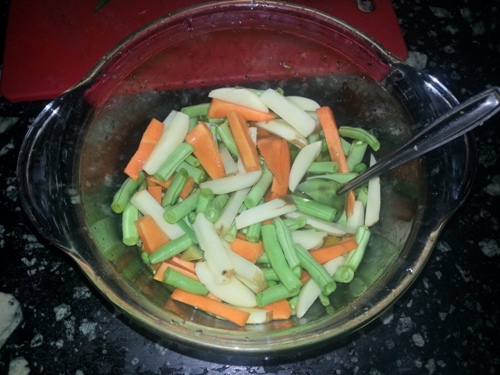 mix well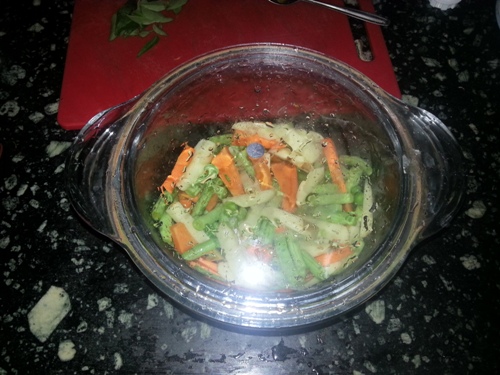 cover it with a lid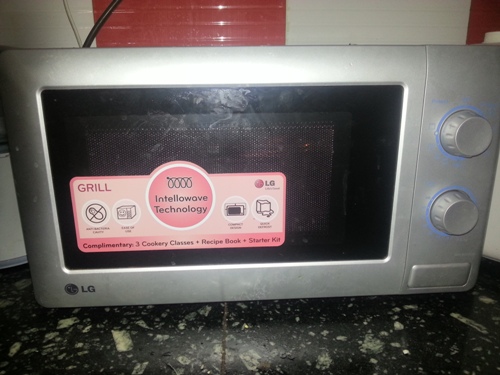 and microwave for 10 mins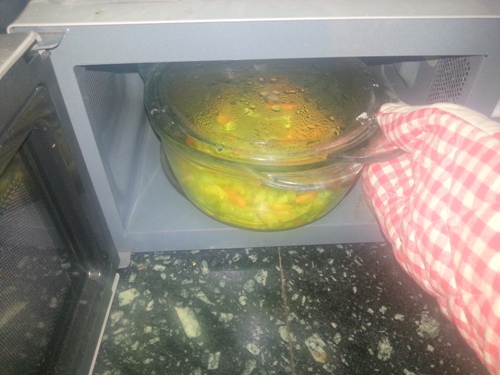 Use a oven gloves to remove the bowl from the oven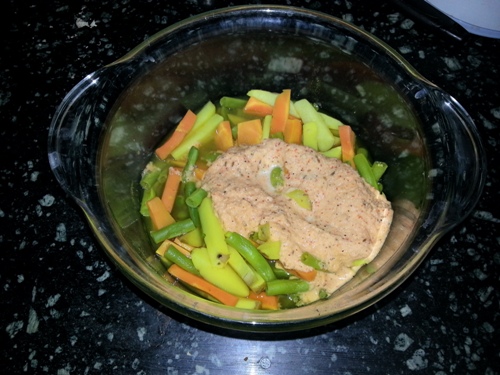 add in the ground coconut mixture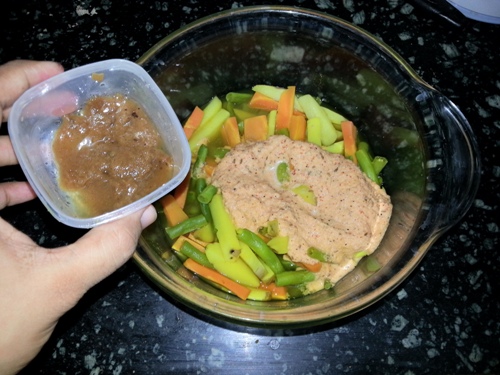 and tamarind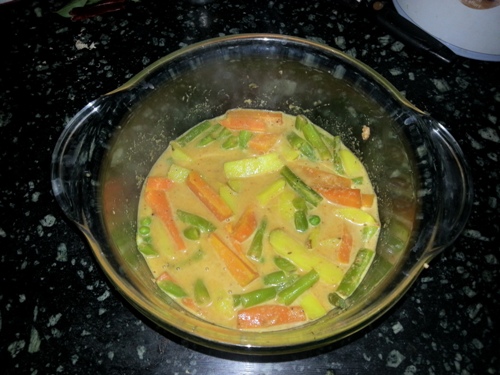 mix well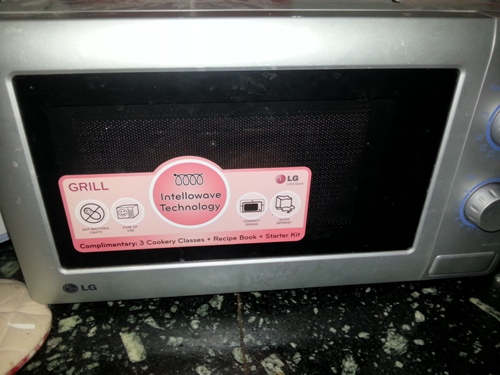 microwave again uncovered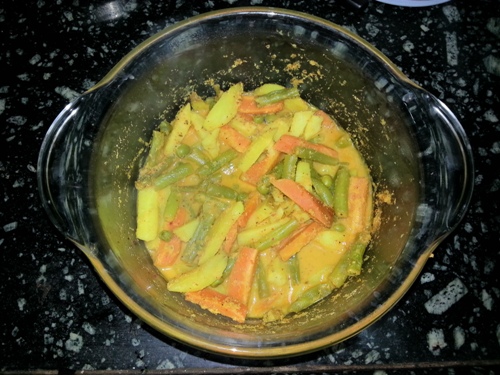 till the gravy is thick and veggies is cooked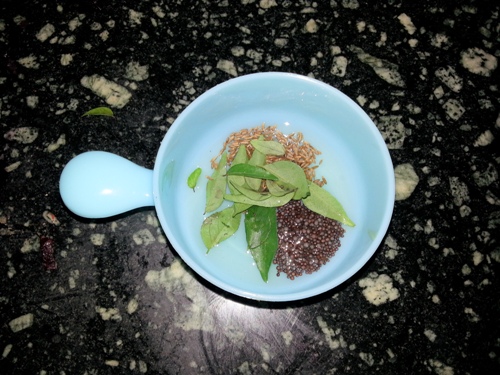 Now make the seasoning..Take oil in a bowl and add all the tempering ingredients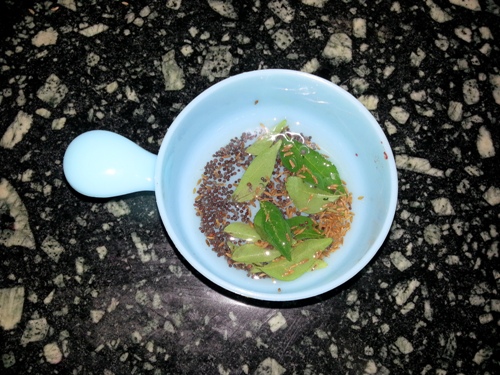 mix well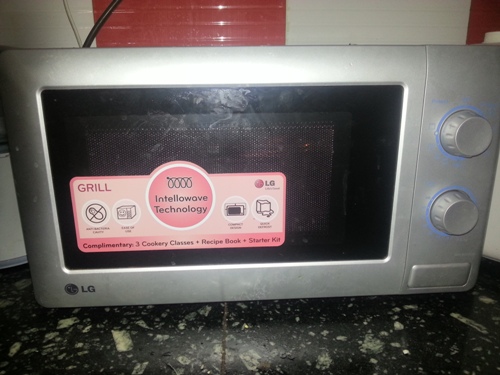 Microwave for a min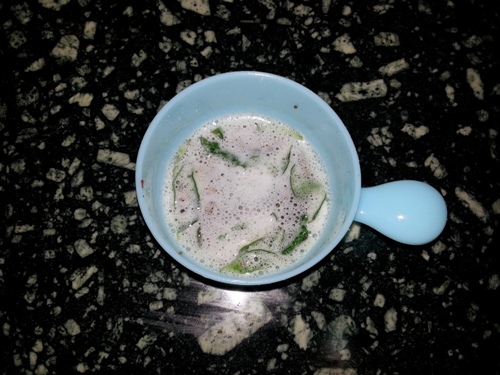 Everything must have popped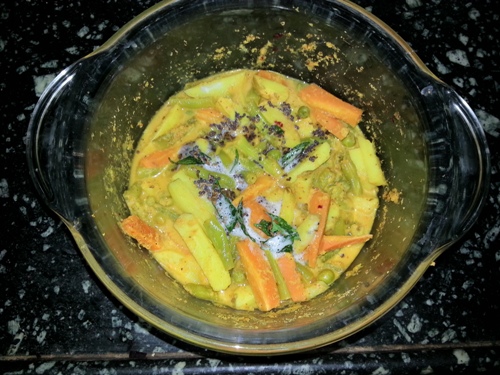 pour this over the avial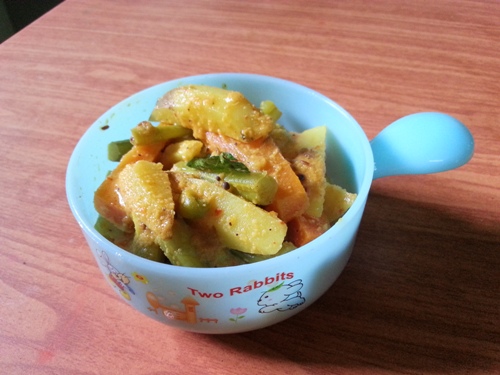 Mix & Serve