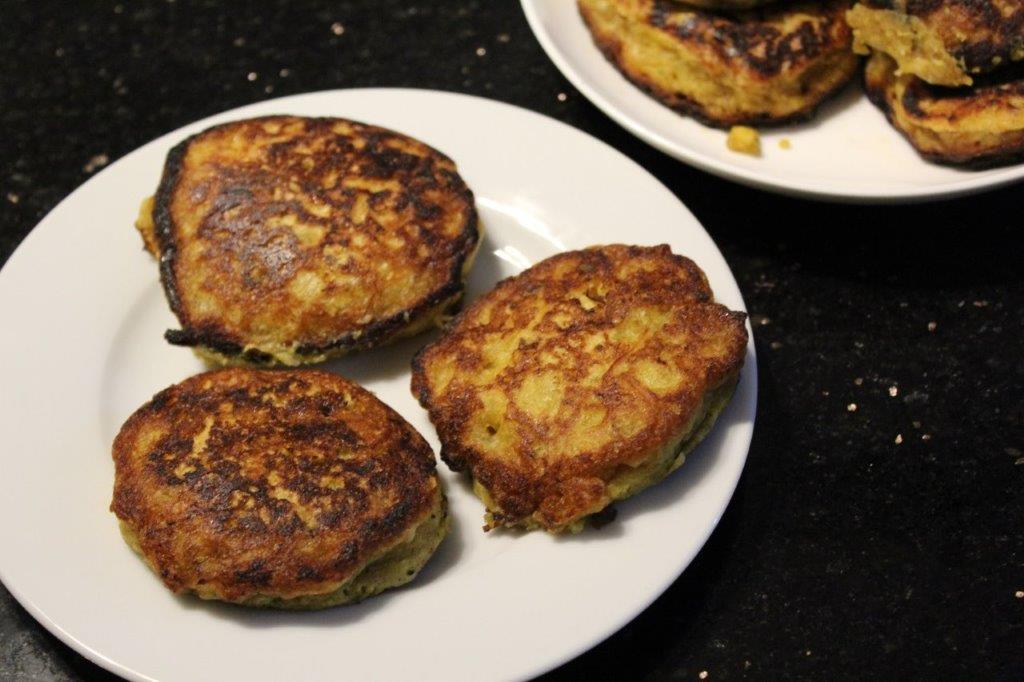 Pin
Banana Coconut Fritters Recipe with Step by Step Pictures.
If you are looking for a healthy snack recipe for kids then this is perfect. This is a simple banana coconut fritters which you can make in no time at all. Not only it is easy to make but it is quite delicious too.
Similar Recipes,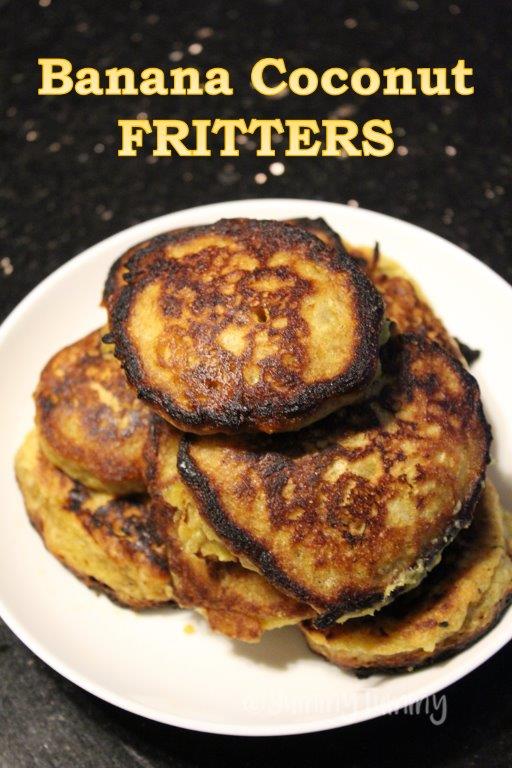 Pin
Hope you will give this a try and let me know how it turns out for you.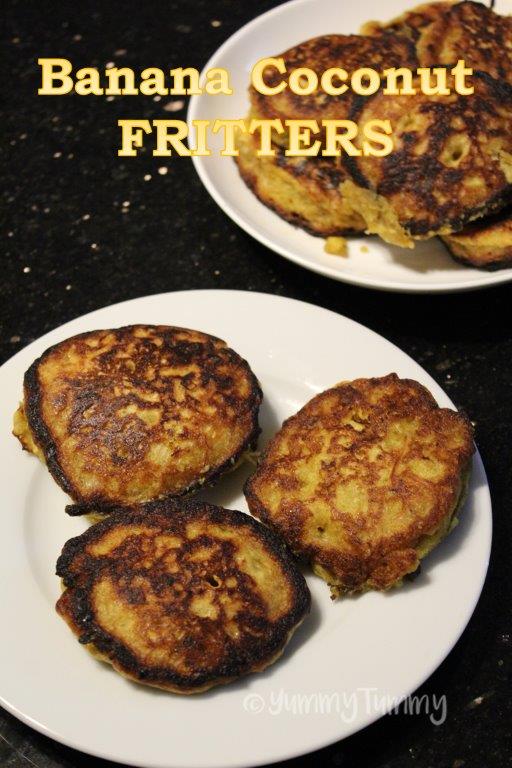 Pin
Banana Coconut Fritters
Banana Coconut Fritters has mashed bananas, coconut in a wheat flour pancakes which makes it more smell and taste amazing.
Ingredients
Ripe Banana - 1 cup mashed roughly

Sugar - 3 tblsp

Cinnamon Powder - ½ tsp

Wheat Flour / Atta - ¾ cup to 1 cup

Water as needed

Baking Soda / Cooking Soda - ¼ tsp

Coconut - 1 cup

Ghee for frying
Instructions
Take banana in a bowl. Add in sugar, cinnamon powder and mix well.

Add in water, baking soda and flour. Mix well to a thick batter.

Add in coconut and mix well.

Heat ghee in a pan.

Add small amount of the batter and fry till golden brown on both sides.

Serve hot.
Pictorial:
1)Take ripe banana in a bowl
Pin
2)Mash it roughly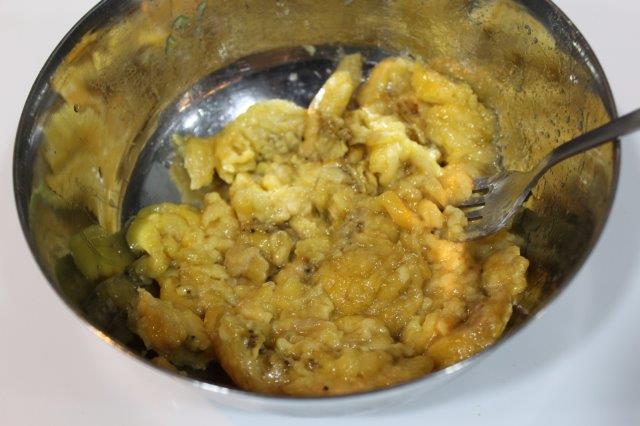 Pin
3)Add in sugar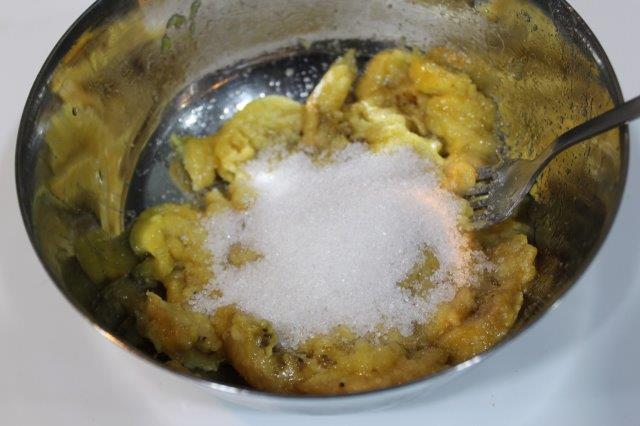 Pin
4)Add in cinnamon powder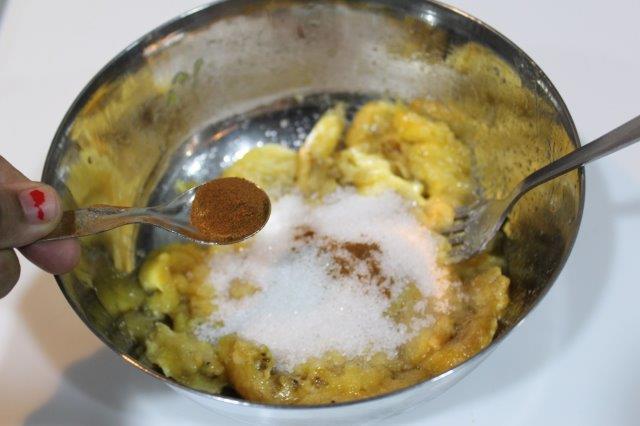 Pin
5)Mix well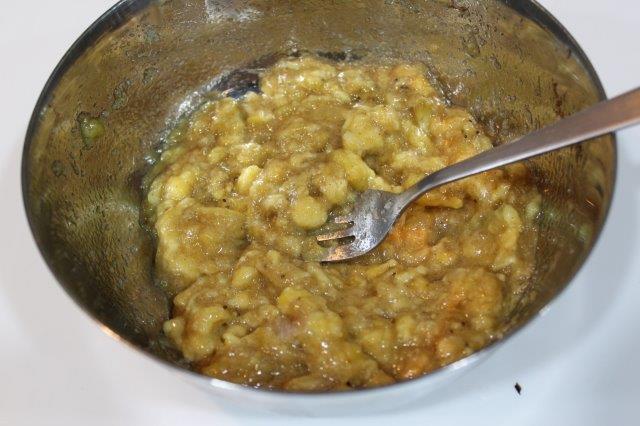 Pin
6)Add in baking soda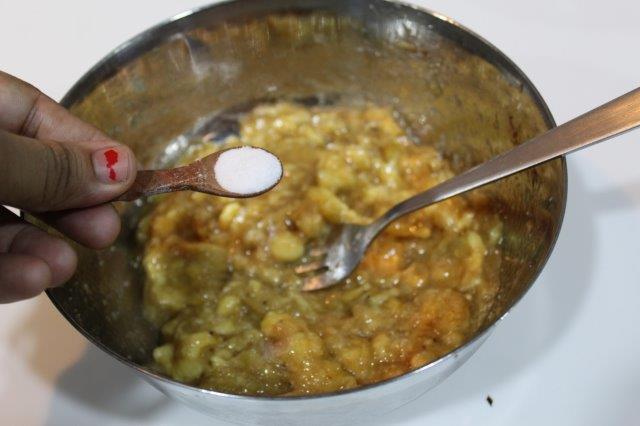 Pin
7)Add water and mix well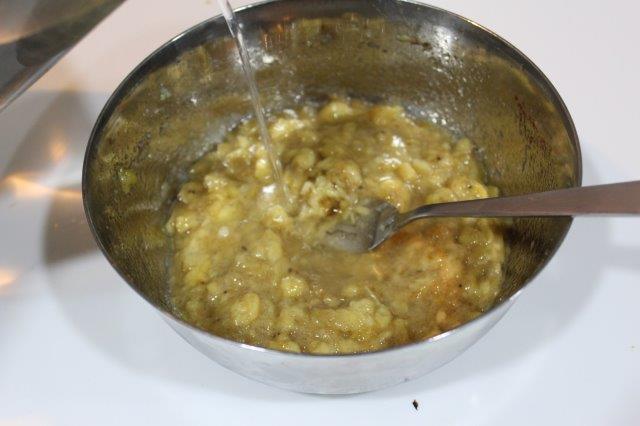 Pin
8)Mix well to a smooth batter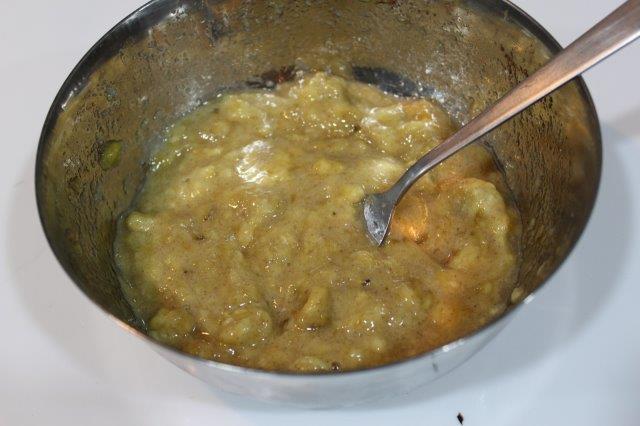 Pin
9)Add in wheat flour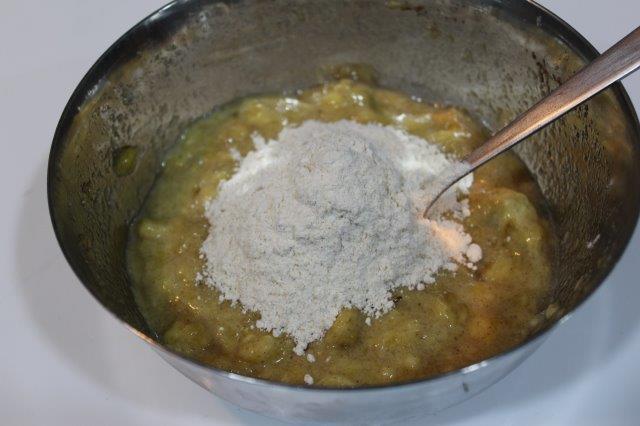 Pin
10)Add in coconut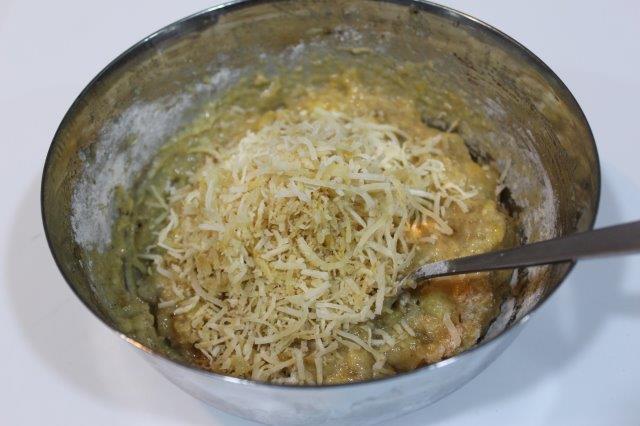 Pin
11)Mix well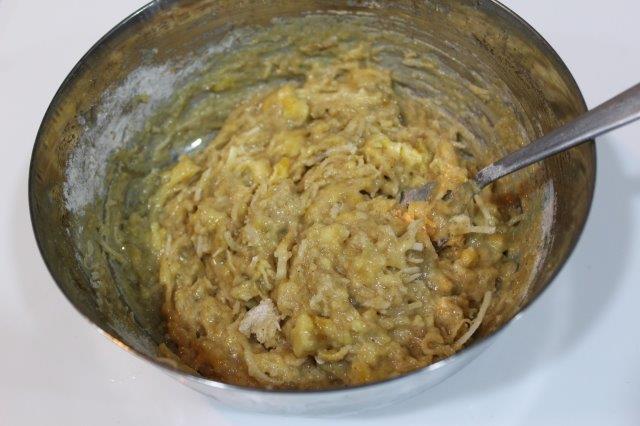 Pin
12)Add water to make it smooth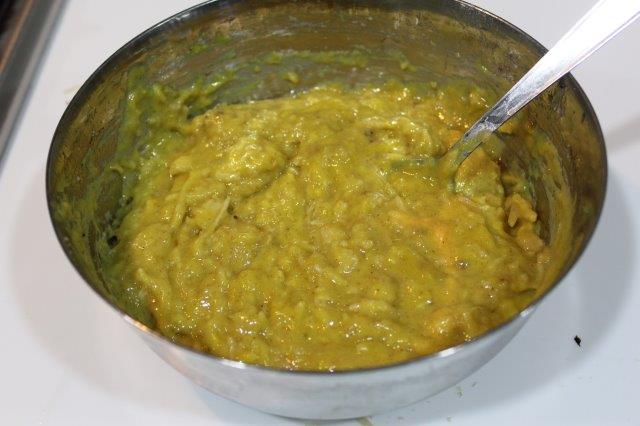 Pin
13)Heat ghee in a pan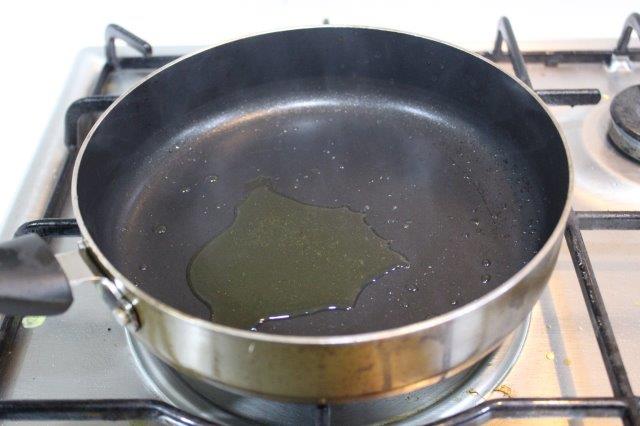 Pin
14)Add small dollop of batter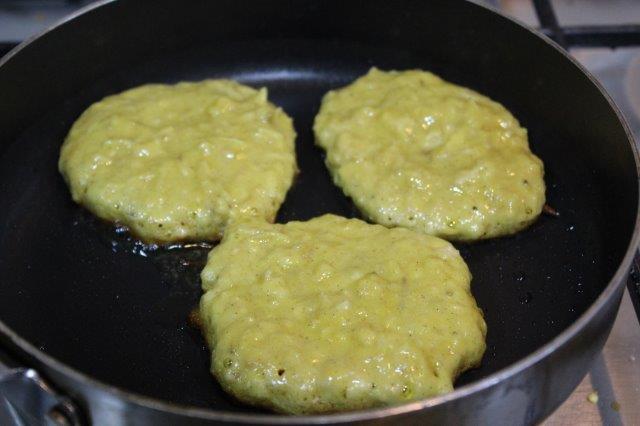 Pin
15)Cook till golden on both sides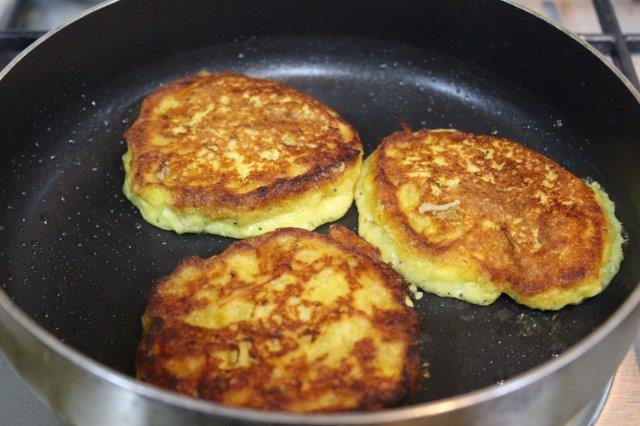 Pin
16)Flip over and cook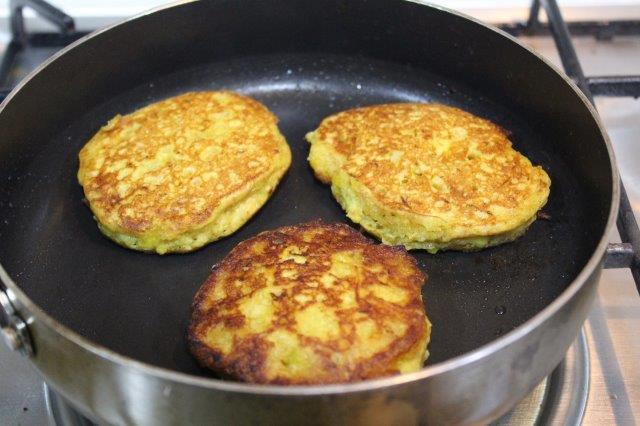 Pin
17)Serve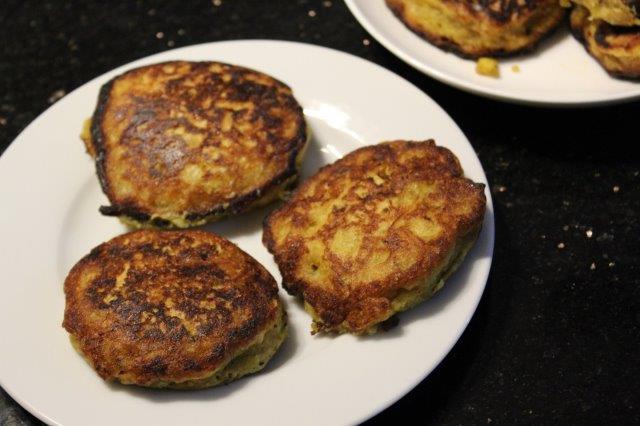 Pin