Banana Coconut Fritters Recipe with Step by Step Pictures. Coconut Pancakes recipe made with bananas, coconut and pan fried till crispy.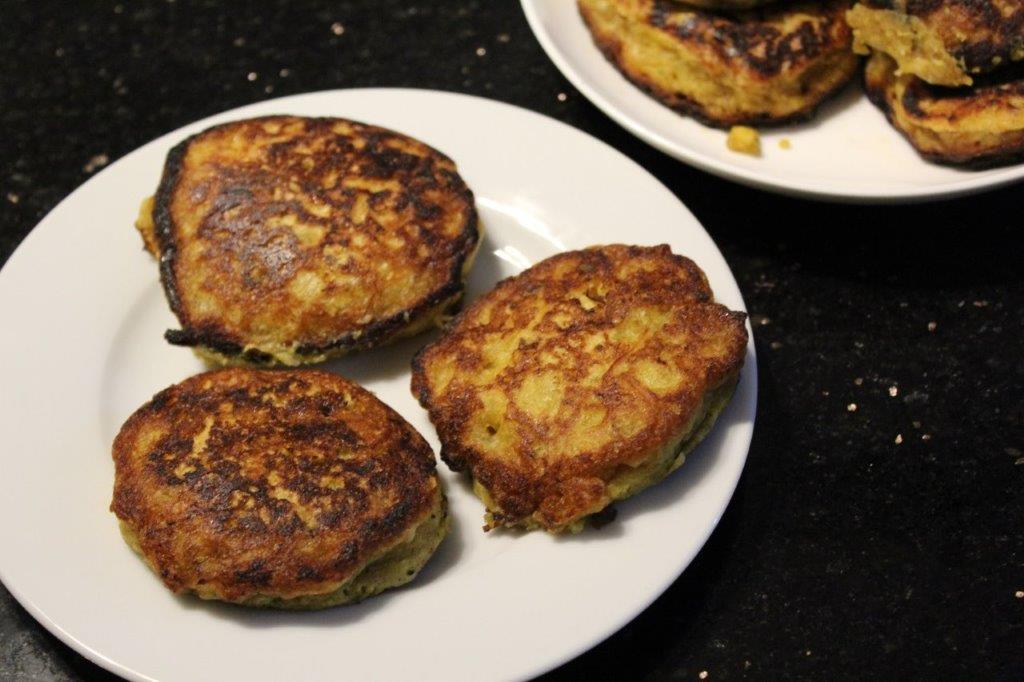 Pin
Banana Coconut Fritters Recipe
If you are looking for a healthy snack recipe for kids then this is perfect. This is a simple banana coconut fritters which you can make in no time at all. Not only it is easy to make but it is quite delicious too.
About Banana Coconut Fritters Recipe
A banana fritter is a deep-fried fritter made from battered banana or plantain in hot oil. It is a popular dish in Southeast Asia, South India, and Kerala.
In general fritter is a deep-fried portion of battered or breaded meat, seafood, fruit, vegetables, or other ingredients, or simply a portion of dough without additional ingredients. Fritters come in both sweet and savoury flavours.
Similar Recipes,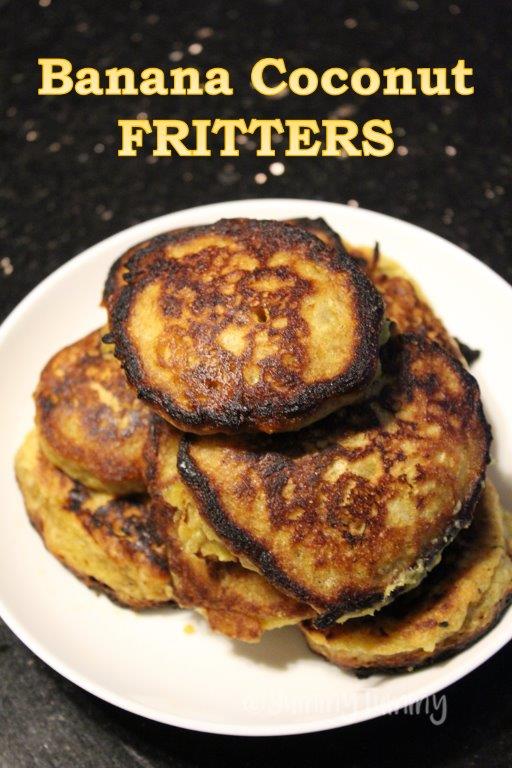 Pin
Ingredients for Banana Coconut Fritters Recipe
Ripe Banana 
A ripe banana is yellow (with some brown spots) and softening but still holds its shape. Its perfect for a fruit salad at that point because it won't become mushy. The more brown speckles there are on the bananas, the riper they are and the sweeter they will be.
Cinnamon Powder 
Ground cinnamon is added to dry mixtures, quick-cooking recipes, and recipes that call for a stronger flavour. It's simple to swap ground cinnamon for cinnamon sticks, but be careful not to overpower the dish.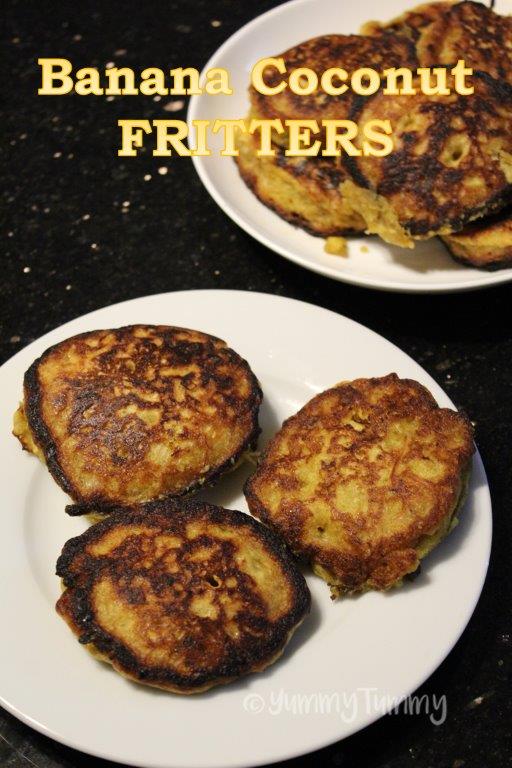 Pin
If you have any questions not covered in this post and if you need help, leave me a comment or mail me @[email protected] and I'll help as soon as I can.
Follow me on Instagram, Facebook,Pinterest ,Youtube and Twitter for more Yummy Tummy inspiration.
IF YOU MAKE THIS RECIPE OR ANYTHING FROM YUMMY TUMMY, MAKE SURE TO POST IT AND TAG ME SO I CAN SEE ALL OF YOUR CREATIONS!! #YUMMYTUMMYAARTHI AND @YUMMYTUMMYAARTHI ON INSTAGRAM!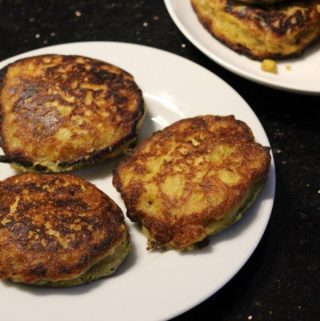 Banana Coconut Fritters Recipe (Coconut Pancakes Recipe)
Banana Coconut Fritters has mashed bananas, coconut in a wheat flour pancakes which makes it more smell and taste amazing.
Ingredients
Ripe Banana - 1 cup mashed roughly

Sugar - 3 tblsp

Cinnamon Powder - ½ tsp

Wheat Flour / Atta - ¾ cup to 1 cup

Water as needed

Baking Soda / Cooking Soda - ¼ tsp

Coconut - 1 cup

Ghee for frying
Instructions
Take banana in a bowl. Add in sugar, cinnamon powder and mix well.

Add in water, baking soda and flour. Mix well to a thick batter.

Add in coconut and mix well.

Heat ghee in a pan.

Add small amount of the batter and fry till golden brown on both sides.

Serve hot.
Coconut Banana Fritters Recipe Step by Step Pictures
1)Take ripe banana in a bowl
Pin
2)Mash it roughly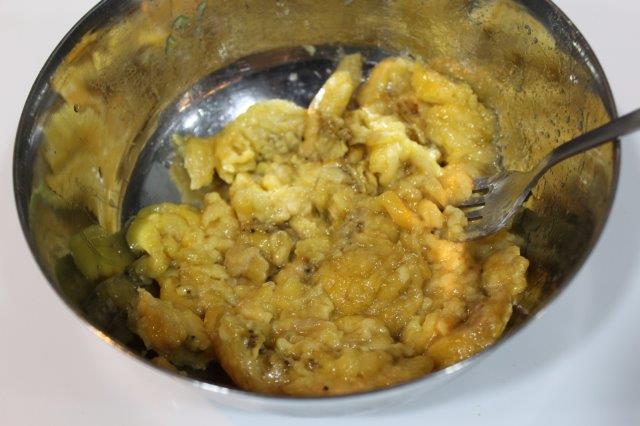 Pin
3)Add in sugar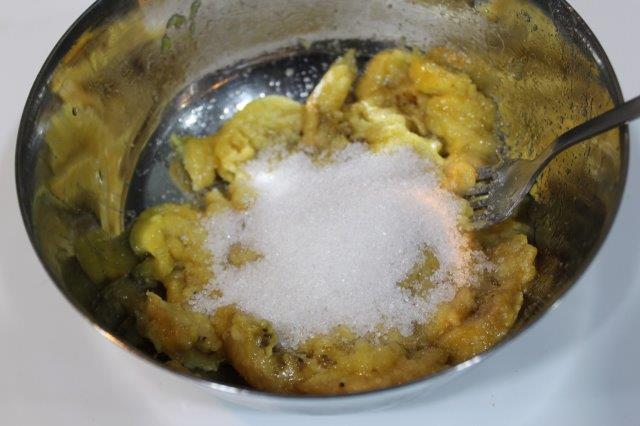 Pin
4)Add in cinnamon powder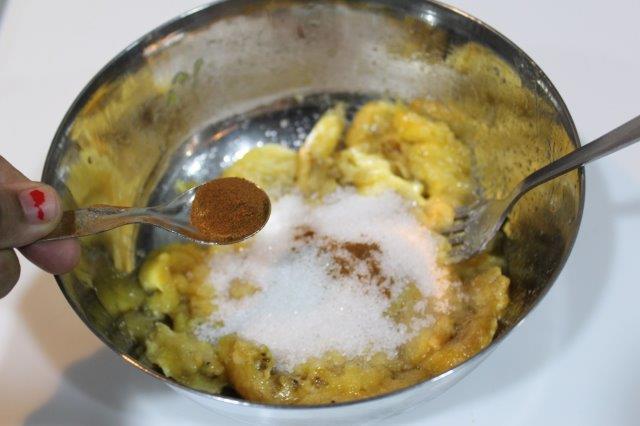 Pin
5)Mix well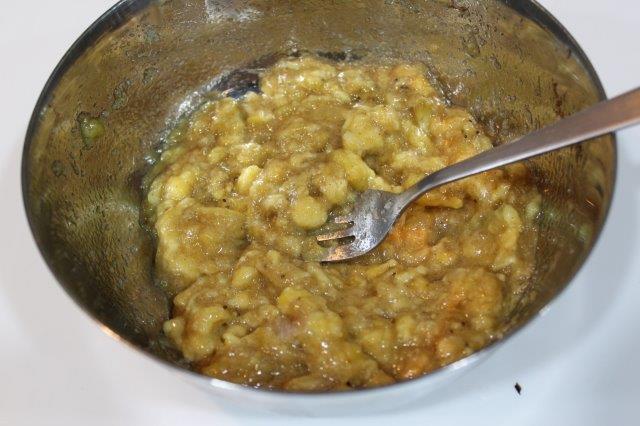 Pin
6)Add in baking soda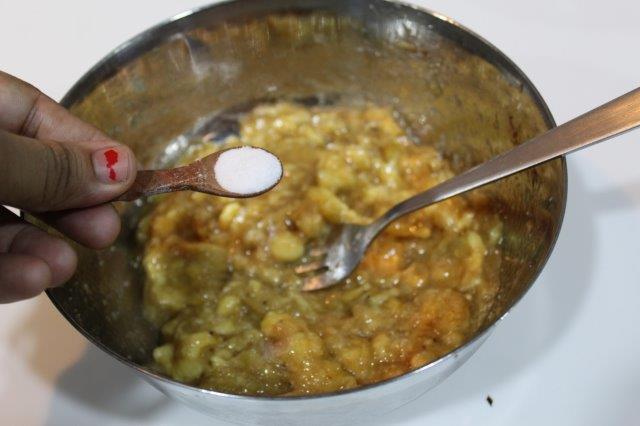 Pin
7)Add water and mix well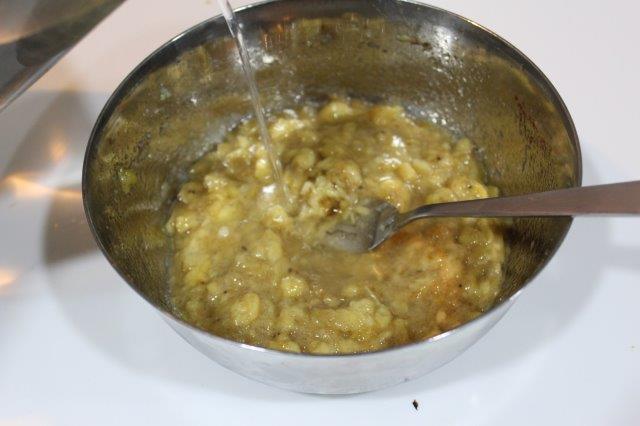 Pin
8)Mix well to a smooth batter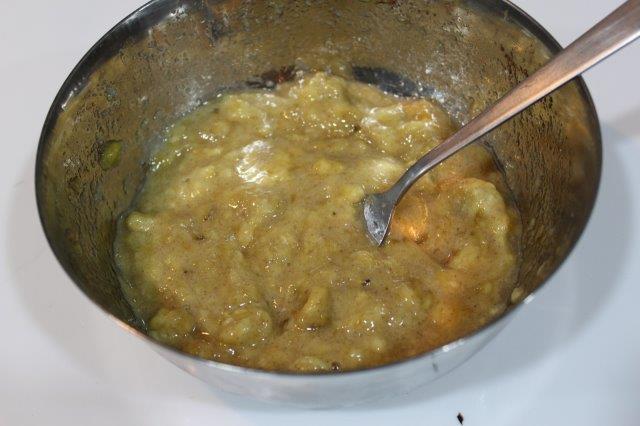 Pin
9)Add in wheat flour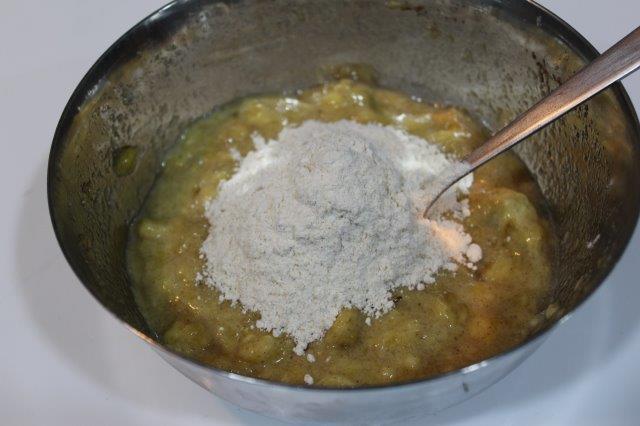 Pin
10)Add in coconut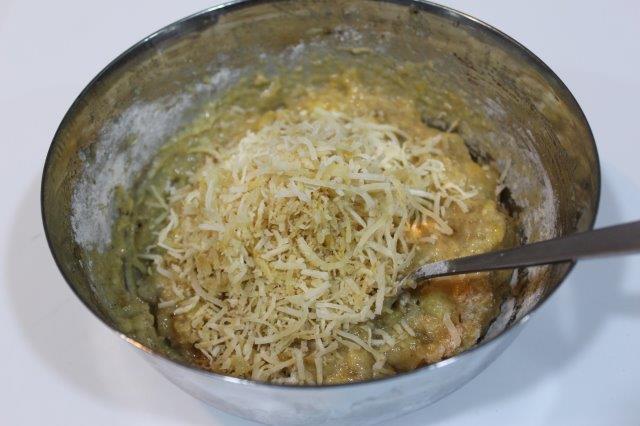 Pin
11)Mix well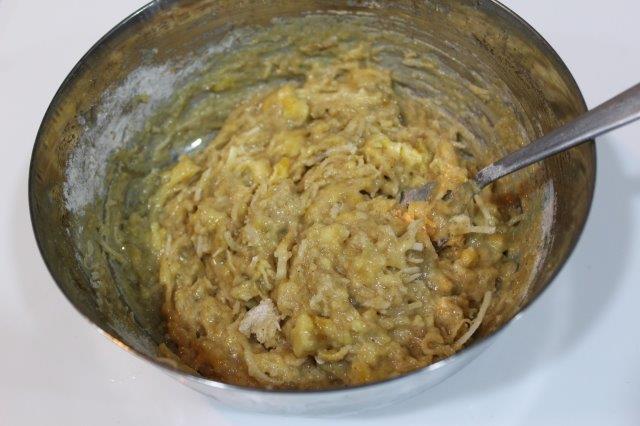 Pin
12)Add water to make it smooth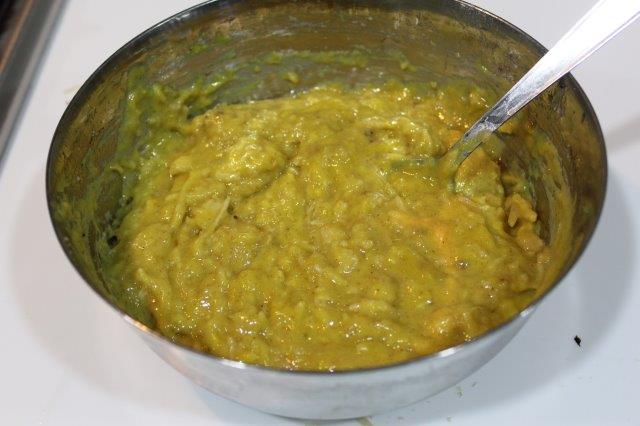 Pin
13)Heat ghee in a pan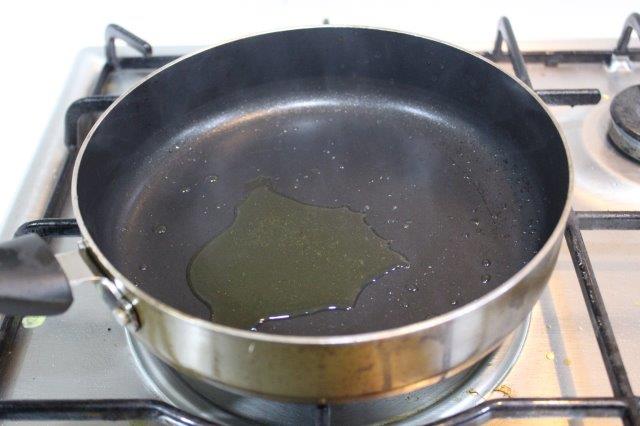 Pin
14)Add small dollop of batter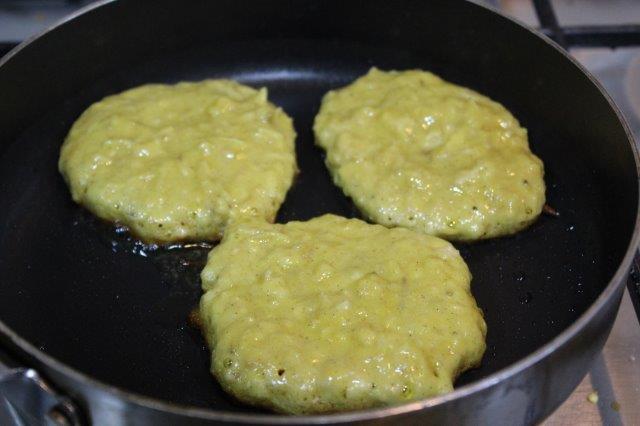 Pin
15)Cook till golden on both sides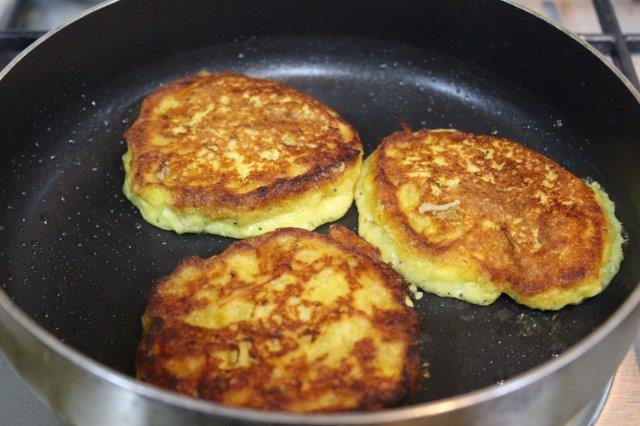 Pin
16)Flip over and cook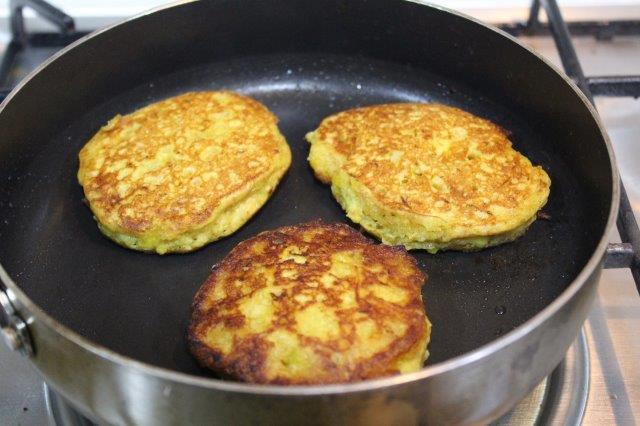 Pin
17)Serve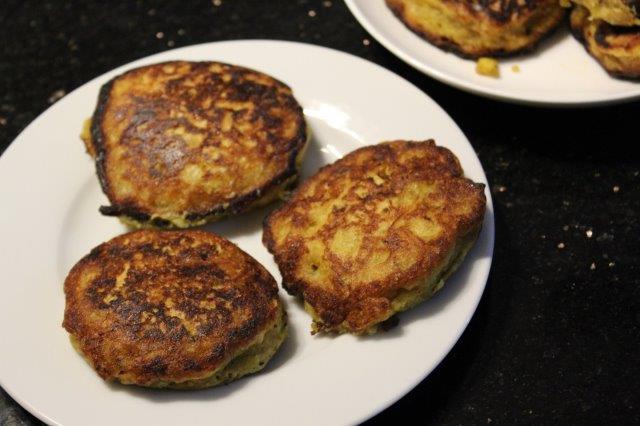 Pin
Frequently Asked Questions
Why are they called fritters?
"Fritter" is derived from the Latin word frictura, which means "to fry" or "to fry". Any ingredient that is dipped in batter and fried is essentially a fritter, though it is not always called that.
Which country invented fritters?
The corn fritter was most likely invented in the Southern United States, where traditional cuisine includes many deep-fried foods, perhaps none more famous than Southern fried chicken.