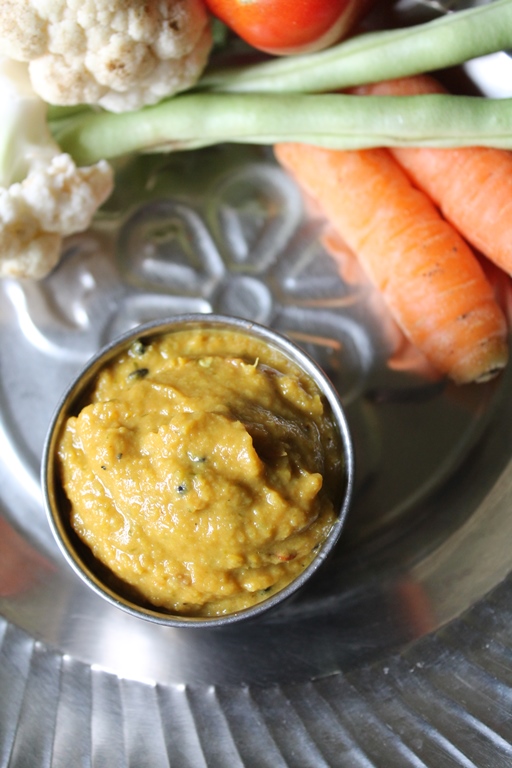 While there have always been many opinions about what kind of diet is best for you, health and wellness communities always agree that diets with emphasis on fresh, whole ingredients and less processed foods are the right path to good overall wellness.
A plant-based diet with whole foods is exactly that. Weight loss and health improvement can be achieved with this diet which focuses on minimally processed, plant-based foods.
In this article, we give you the rundown on why a whole food, plant-based diet may be
beneficial to your health, what foods to eat and a sample meal plan.
● A plant-based diet includes having mostly or only foods derived from plants.
● A plant-based diet does not imply that you are a vegetarian or vegan who does not
consume meat or dairy products.
● Rather, you are consuming a greater amount of your diet from plant sources.
● It benefits your health as well as the environment.
● Following a plant-based diet offers many benefits.
Benefits of a Plant-Based Diet
Keeps your heart healthy

You can reduce your risk of chronic diseases and decrease most illness symptoms by
adopting a plant-based diet that contains whole foods. A whole food, plant-based diet provides many health benefits and one of the most well- known is the cardio-vascular benefit.
Researchers have found that plant-based diets rich in fruits, vegetables, whole grains and nuts can reduce heart disease risks significantly compared to non-plant-based diets.
It is important to note that there is a slightly increased risk of heart disease when unhealthy plant-based diets include sugary drinks, fruit juices and refined grains.
If you follow a plant-based diet, you need to consume the right kinds of food which is why a WFPB diet is the best choice.
● A plant-based diet may reduce your risk of heart disease and alleviate other heart
disease risk factors.
● Consuming fresh fruits and vegetables, legumes and fibre reduces the risk of heart
disease.
● Well-planned plant-based diets normally involve all these foods in large amounts.
Helps you maintain a healthy weight

The benefits of plant-based diets for weight loss have been demonstrated in numerous
studies. WFPB diets are known for their high fibre content and the exclusion of processed foods.
It may also be possible to maintain a healthy weight by eating a plant-based diet.
Excluding foods like soda, candy, fast food and refined grains that can lead to weight gain is
already known to be effective at shedding pounds.
● If you need to maintain a healthy weight without the ups and downs you should follow
a quality plant-based diet.
● People who eat less meat are less likely to gain large amounts of weight compared to
their omnivore counterparts.
Lower diabetes risk
Adopting a WFPB diet may be an effective tool in managing and reducing your risk of
developing diabetes.

Large studies have also shown a much lower risk of diabetic complications in people
pursuing a healthy plant-based diet than those who follow unhealthy, non-plant-based diets.
Plant-based diets (vegan and lacto-ovo vegetarian) are related to a lower risk of type 2
diabetes than non-vegetarian diets, according to researchers.
Moreover, people with diabetes have been shown to achieve better control of their blood
sugar by eating a plant-based diet.
● Plant-based diets improve insulin sensitivity and reduce insulin resistance which may
help people avoid or manage diabetes.
● Vegetarians who incorporate dairy and eggs in their diets have a lower risk of type 2
diabetes than meat-eaters.
Lowers cholesterol

Researchers published a study in Nutrition Reviews finding that a plant-based diet reduces LDL (bad) and total cholesterol levels, preventing heart attacks and strokes. Study results also show that eating a plant-based diet reduces HDL (good) cholesterol, but
in a much smaller proportion than LDL (3.4 mg/dL versus 12.2 mg/dL), thus lowering
LDL/HDL ratio. Heart disease is associated with a high ratio.
● High cholesterol improves the chance of heart attack and stroke.
● Following a plant-based diet helps lower overall cholesterol levels as well as the bad
cholesterol.
Boosts your brain

Several studies suggest that diets high in fruits and vegetables can prevent or delay
cognitive decline and Alzheimer's disease in older adults. It has been shown that plant-based diets contain a higher number of plant antioxidants and compounds and that they slow the progression of Alzheimer's.
High fruit and vegetable intakes have been associated with reduced cognitive decline in many studies. Approximately 20% of the risk of cognitive impairment or dementia was reduced when the consumption of fruits and vegetables was increased in nine studies including over 31,000 participants.

● Boosting your brain power is easier than you imagine.
● If you need to regain your sharpness and concentration a plant-based diet is a key to
increasing productivity and improving your brain function.
Ideas to Stimulate Your Plant-Based Diet

It's not just better for your health but it's better for the environment too.
Diets based on plants tend to have a smaller impact on the environment.
In addition to reducing greenhouse gas emissions and water consumption, adopting
sustainable eating habits can help reduce the amount of land that's used for factory farming which contributes to global warming and environmental degradation.

Numerous studies have shown that the biggest environmental benefits can be obtained by eating a vegan, vegetarian or pescatarian diet with the least amount of animal products.
Western diet patterns are changing to be more sustainable, plant-based diet patterns could reduce greenhouse gas emissions, land use, and reduce water consumption by 50%.

Furthermore, purchasing local, sustainable produce and reducing the amount of meat in your diet helps to stimulate the local economy and reduce one of the most unsustainable methods of producing food, factory farming.

Making the Switch
You don't have to give up protein just because you eliminate meat from your diet. There are plenty of foods that are suitable for providing the necessary nutrients, including tofu, quinoa, mushrooms, lentils, chickpeas and beans and legumes in general.
What are some of the good protein sources in vegetables? Among the many vegetables that provide good amounts of protein are artichokes, asparagus, broccoli, Brussel sprouts, collard greens, corn, potatoes, peppers, spinach, sweet potatoes and turnip greens. Plants contain some protein, so it's possible to get enough protein without eating meat.
Ensure that you aren't substituting high-processed meat substitutes or vegan junk food for meat such as a French fry diet. In order to achieve optimal results, plant-based foods must be high-quality and nutrient-dense. Study after study shows that eating predominantly high- quality plant foods (such as vegetables, fruits, whole grains and nuts) lowers the risk of dying from cardiovascular disease.
The opposite is true for eating predominantly lower-quality plant foods (such as fruit juices, refined grains, potatoes and sweets). Research shows that maintaining a healthy diet as an adult can reduce your risk even if you've eaten poor food for half your life.
Switching to a plant-based diet is much easier these days. We have so many resources
and variety that is readily available. We just need to have the desire and the will to make the change.

You can get started by looking for easy-to-prepare vegetable recipes that entice you. Make sure the flavours and ingredients you choose will be enjoyed by your family. Once a week, try having a meatless meal and adding more days as you get used to it. There's a good chance you'll adapt to it! It might also be good for your heart and waistline.
A plant-based diet might become boring if we don't constantly change things up every now and then.
Here we will look at different strategies to introduce more variety into your diet:
○ Try a new ingredient
○ Incorporate international flavours
○ Use fresh herbs
○ Variations on theme
○ Refer to cookbooks and online recipes
○ Create a menu plan
There are plenty of healthy food options that already exist, but part of the problem of
maintaining a healthy diet is finding fast, easy, and delicious ways to prepare these foods so that we don't miss our familiar foods.
HelloFresh is not only well aware of this issue but they are on a mission to solve it. With HelloFresh, you'll find delicious plant-based recipes, as well as the convenience of receiving fresh pre-measured ingredients right at your doorstep. As a result, people who lack time to prepare complex recipes will no longer crave fast, unhealthy meals. You can create healthy eating habits for children when you fix this problem.
Improve Your Health and the Environment

Whole foods-based diets focus on whole plants and eliminate unhealthy items such as
refined grains and sugar.

Plant-based diets can do a number of things to improve your health, such as lowering your risk of diabetes, obesity, heart disease and cancer.

Plant-based diets are also extremely environmentally friendly. Plant-based diets not only have the ability to enhance human and planetary health but may also have considerable economic benefits.

In addition to improving your health, adopting a plant-based, whole food diet is a path to improving your overall health. Eating "plant-based" certainly seems to be a healthy option.