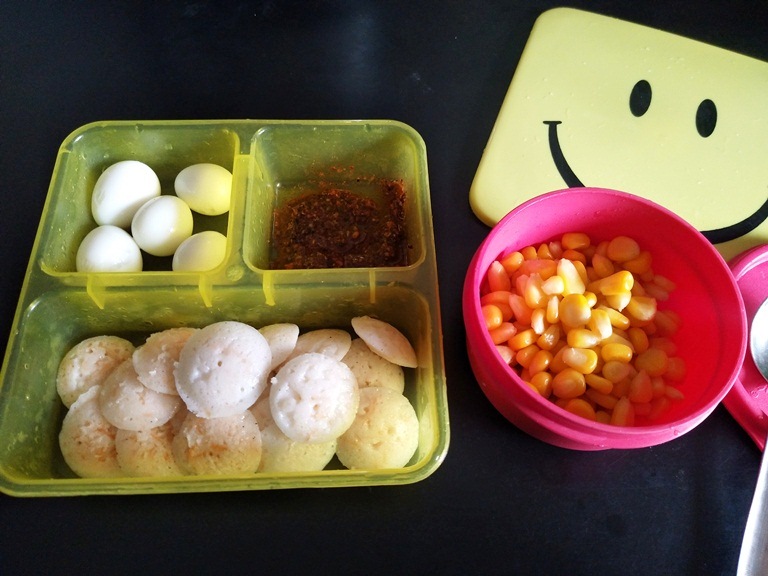 Pin
Carrot Mini Idly, Quail Eggs & Sweet Corn - Kids Lunch Box 10
Carrot Mini Idly, Quail Eggs & Sweet Corn - Kids Lunch Box 10. Cute mini food themed lunch box.
Today's lunch box is
*Mini carrot idli with idli podi (check this link for idli batter)
*Boiled quails egg
For snacks box it is boiled salted sweetcorn
I added little finely grated carrots to the idli batter and made mini idlies. I greased the idli plates with little ghee so the idlies don't stick. I put few plain mini idlies in the lunch box too.
https://www.yummytummyaarthi.com/2018/06/beetroot-chapati-kids-lunch-box.html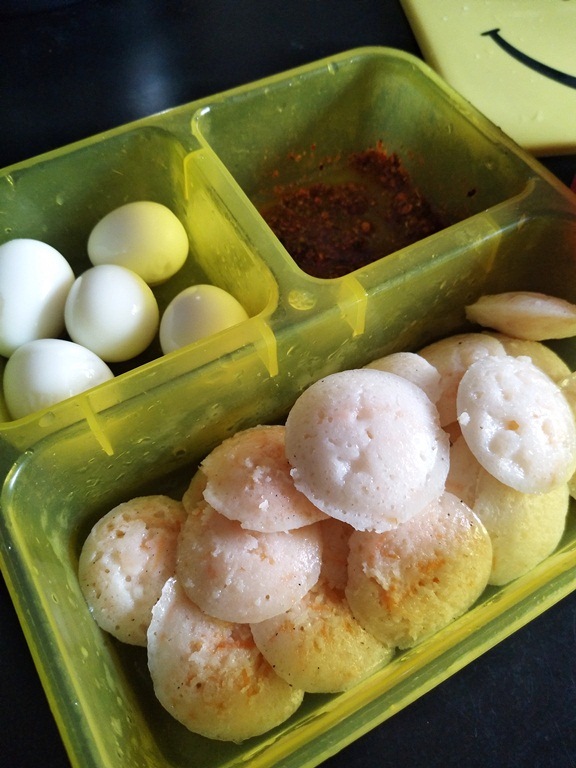 Pin
Maha likes idli podi so for dipping I gave her that. Again quails egg is maha's favorite. quails egg are high in vitamins and minerals than regular eggs. so it is a great food to include in your kids diet.
I used frozen sweetcorn. Boiled them in salted water and drained completely before putting in lunch box.
This lunch box has protein, fiber, vitamin, carb, minerals and fat.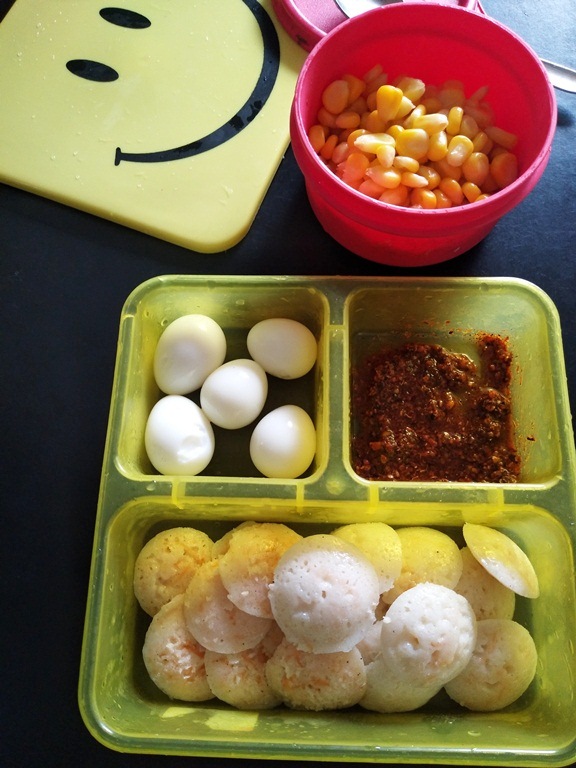 Pin
#yummytummyaarthi #yummytummysnackboxideas
#yummytummylunchboxideas #kidslunchbox
#kidslunchboxideas#lunchboxideas