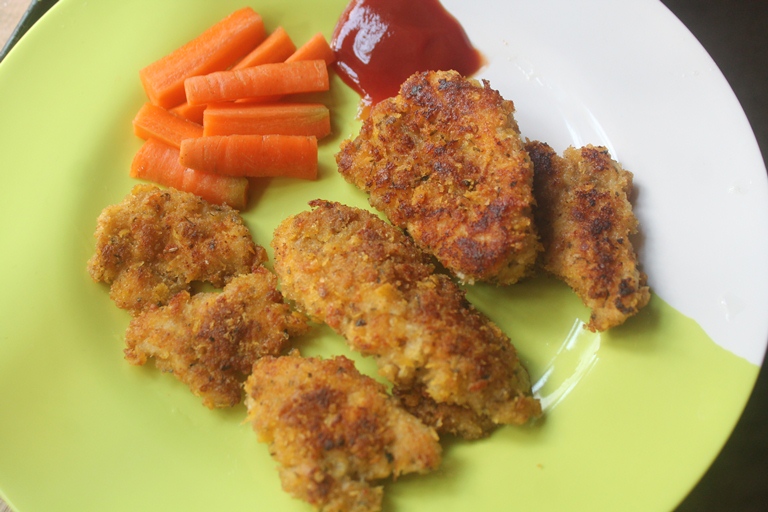 Cheesy Chicken Nuggets Recipe – Kids Special Recipes
Cheesy chicken nuggets will be your kids new favorite snack. So delicious and these are pan fried instead of deep frying so it is more healthy.
This is so easy to make, you can make a bunch of these and freeze them. So you can fry them whenever you need them. Many of my readers have been asking for toddler nuggets recipe. I made this for my little one and she loved it to the core.
Similar Recipes,
Smiley Potatoes
Potato Croquettes
Chicken Croquettes
Chicken Mince Kabab
Baked Chicken Nuggets
Fried Chicken Nuggets
Bread Vegetable Cutlet
Potato Smiley
Potato Poppers
Popcorn Potatoes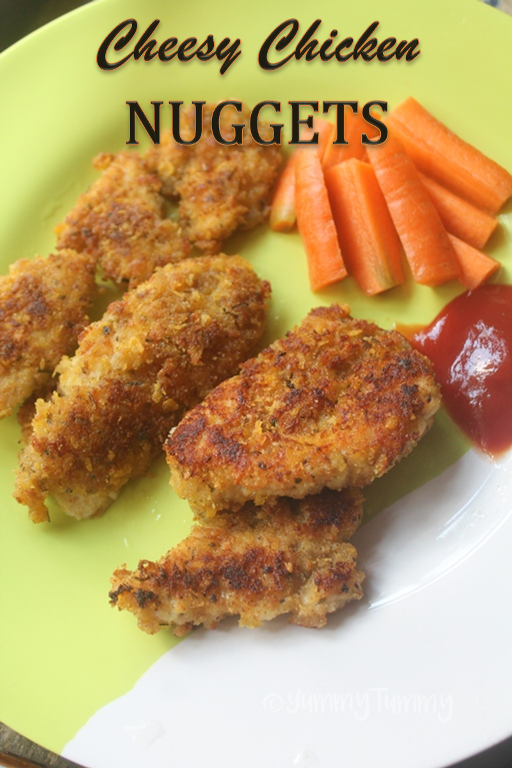 Hope you will give this a try and let me know how it turns out for you.
Chicken Nuggets Recipe – Shaped Chicken Nuggets for Toddlers & Kids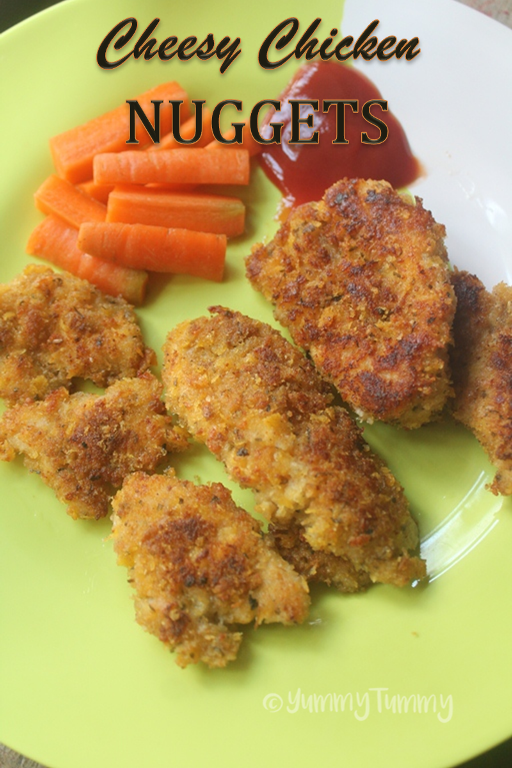 Pictorial:
1)Take breadcrumbs in a bowl.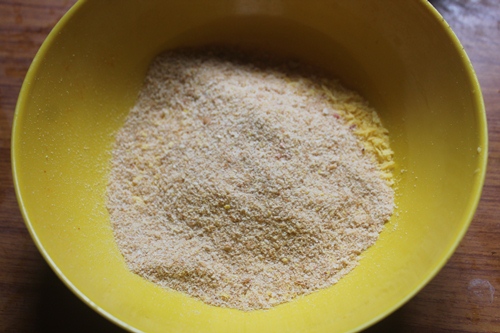 2)Add grated cheese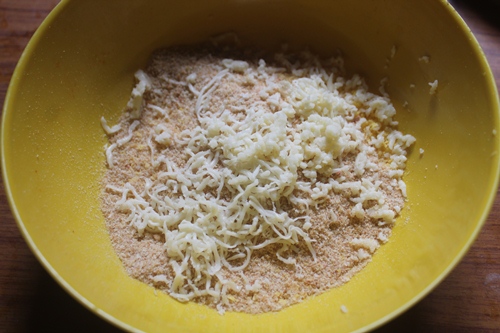 3)Add salt to taste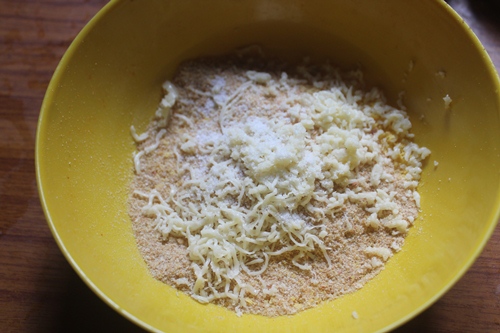 4)Add in pepper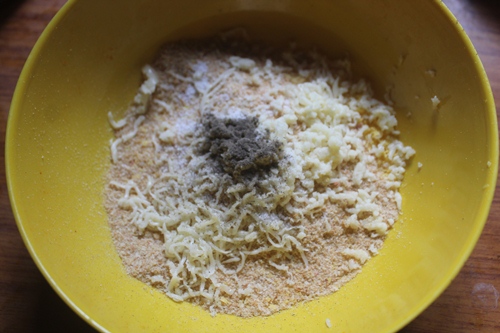 5)Add in garlic powder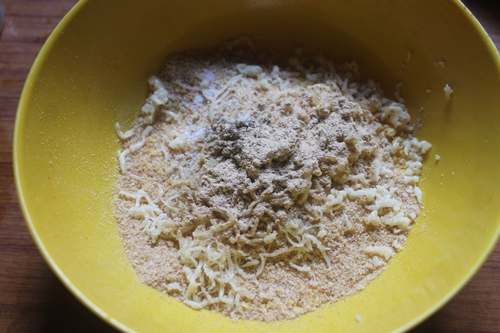 6)Add in dried parsley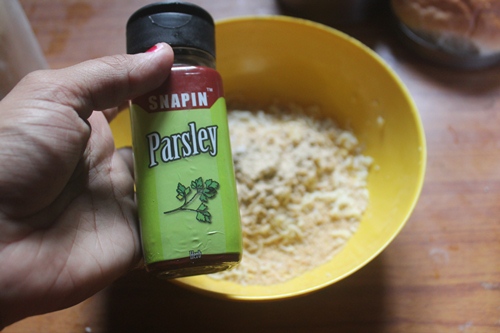 7)Now everything is added in.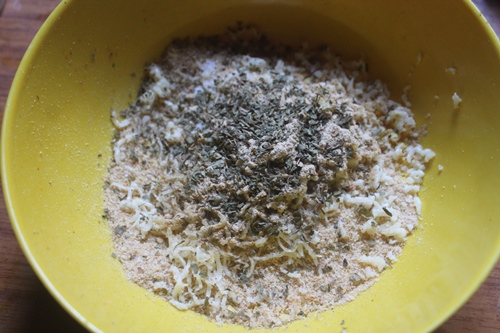 8)Mix well
Similar Recipes for Kids,
9)Now for the batter, take cornflour in a bowl.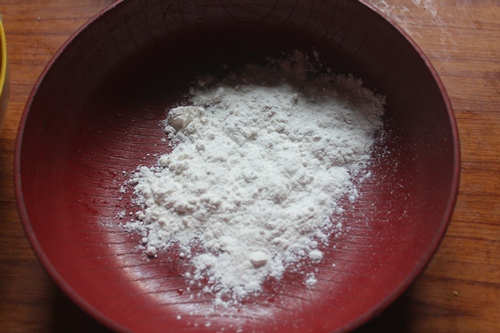 10)Add all purpose flour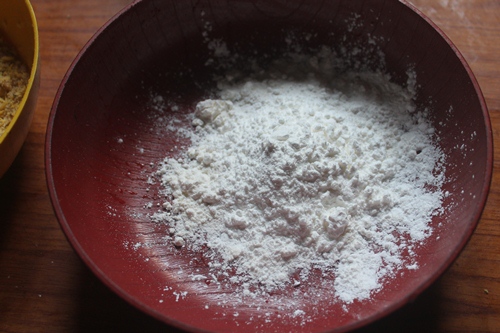 11)Add salt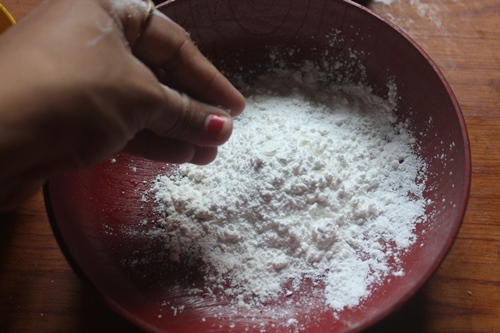 12)Add water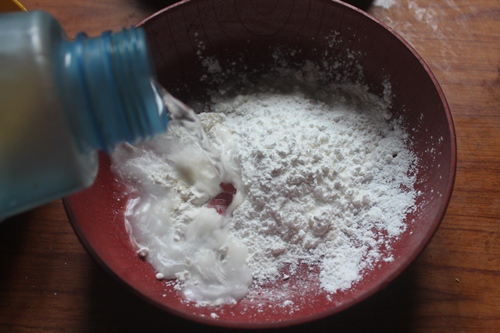 13)Make it into a smooth batter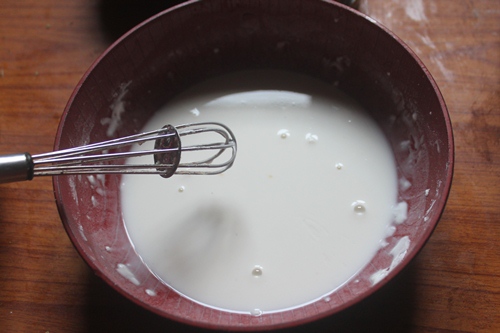 14)Take chicken strips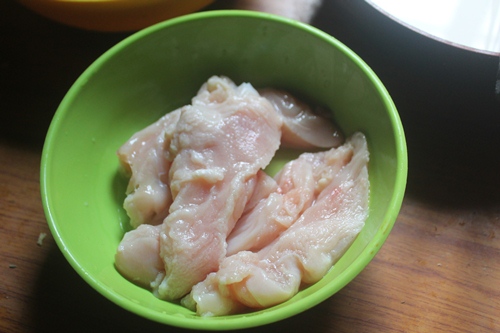 15)Coat in the cornflour mix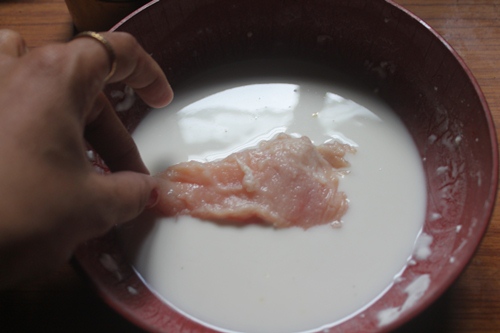 16)Now remove it from this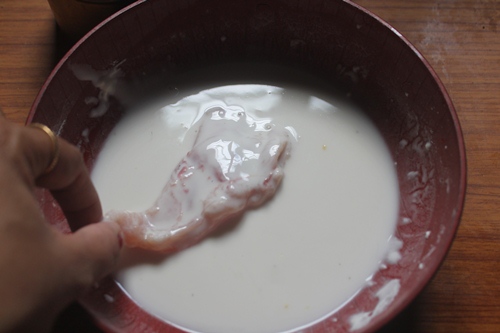 17)Coat in breadcrumbs mix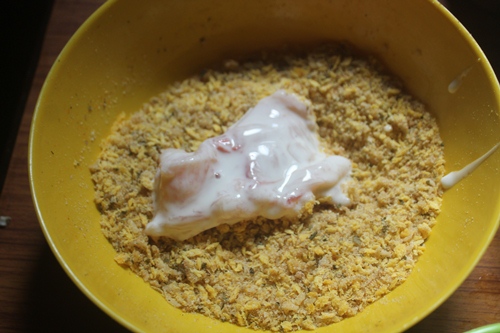 18)Coat well.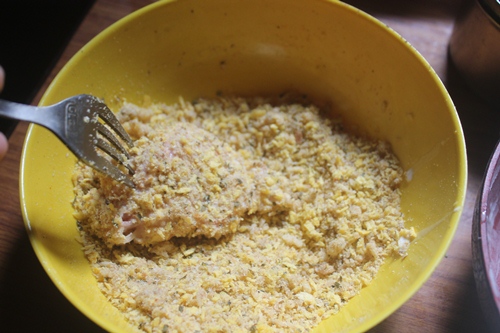 19)Heat oil in a frying pan.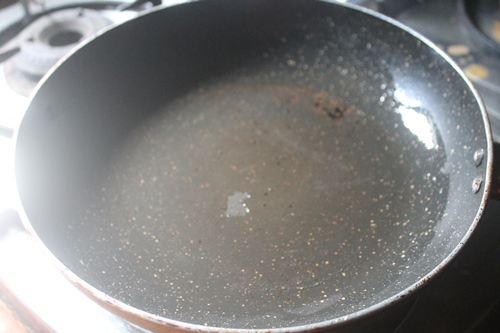 20)Place chicken in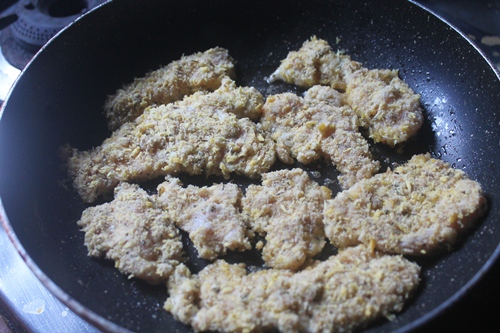 21)Fry on low heat till golden and crispy on both sides.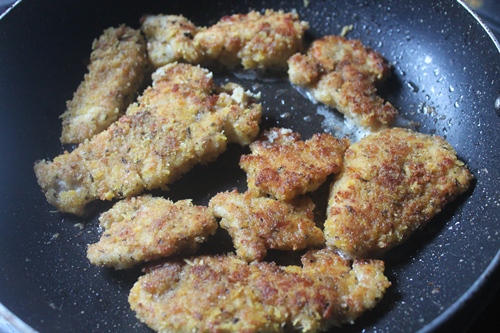 22)Serve