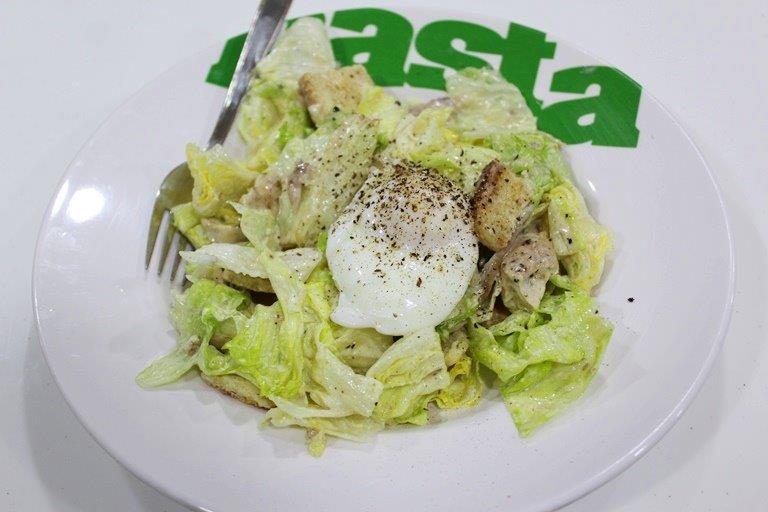 Pin
Chicken Caesar Salad with Step by Step Pictures.
Chicken caesar salad tossed with creamy garlic and parmesan flavoured creamy dressing topped with a poached egg.
Similar Recipes,
Italian Salad Dressing
Sprouts Fruits Salad
Sprouts Veggie Salad
Hope you will give this a try and let me know how it turns out for you.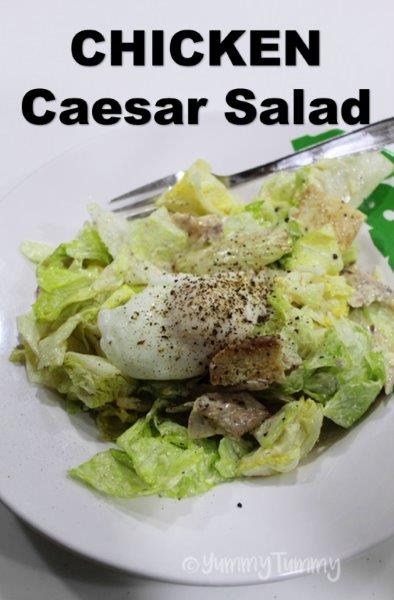 Pin
📖 Recipe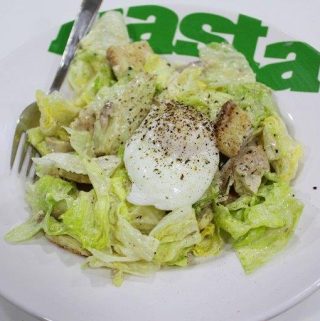 Chicken Caesar Salad Recipe
Chicken Caesar Salad with homemade salad dressing and topped with poached eggs.
Ingredients
Lettuce - 4 cups

Eggs - 2

Bread - 2 slices

Cooked Shredded Chicken - 2 cups
FOR DRESSING:
Mayonnaise - 1 cup

Garlic - 2 tsp

Mustard Sauce - 2 tblsp

Sugar - 1 tsp

Salt and pepper to taste

Milk as needed

Parmesan Cheese - as needed

Vinegar or Lemon Juice to taste
Instructions
Take sauce ingredients in a bowl and mix well.

Toast bread in a pan till golden.

Poach some egg in hot water and drain it.

Take lettuce in a bowl, toss with cooked chicken, bread with sauce and toss well.

Top with Poached egg, salt and pepper..

Serve

Pictorial:
1)First lets make some fake croutons. Heat oil in a pan.
2)Place some cubed bread
3)Cook till golden. Croutons done.
4)Now make dressing. Grate some garlic in a bowl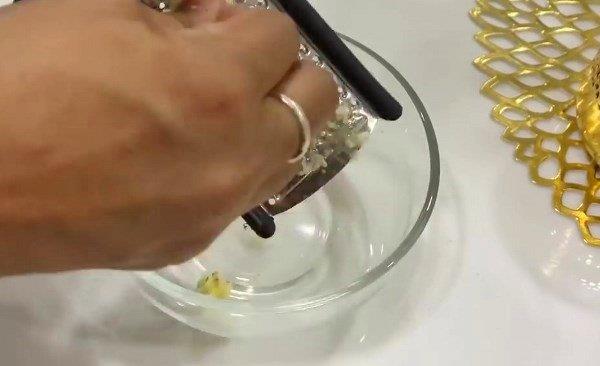 Pin
5)Add in some mayonnaise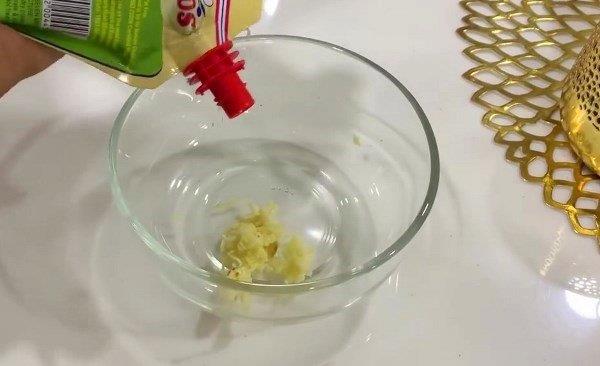 Pin
Some more salad.
Cold Pasta Salad
Mango Salad
Pineapple Salad
Lettuce Salad
6)Add in some salt and pepper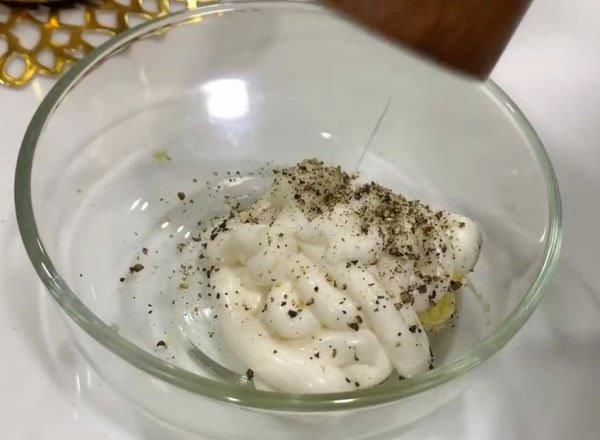 Pin
7)Add in little sugar and parmesan cheese. Add some mustard as well.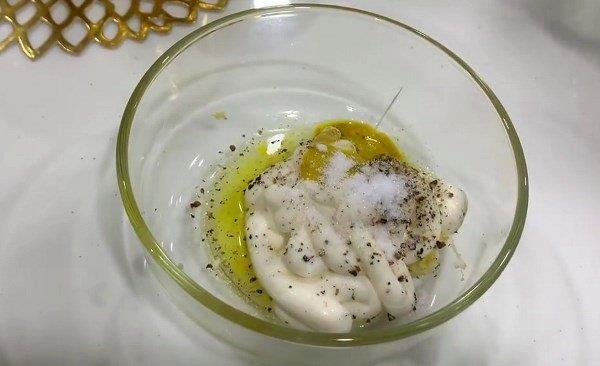 Pin
8)Add in some lemon juice or vinegar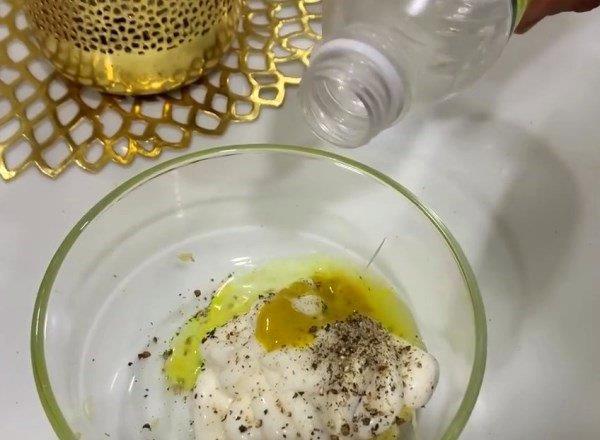 Pin
9)Mix well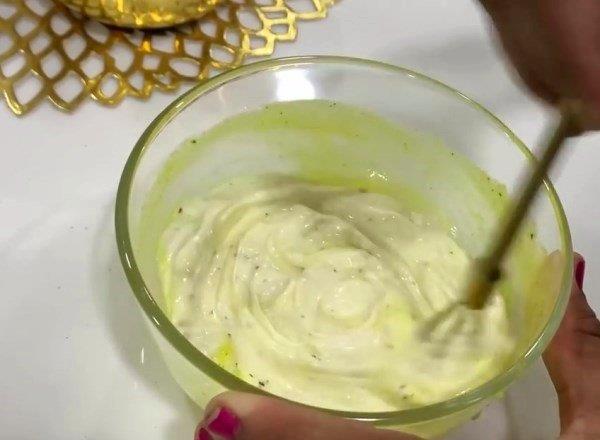 Pin
10)Add little milk to thin the sauce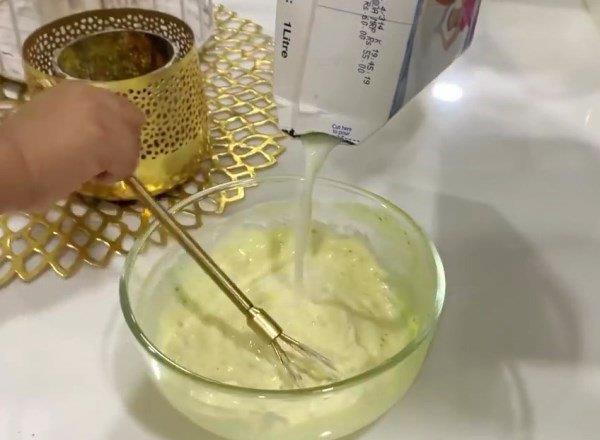 Pin
11)Mix well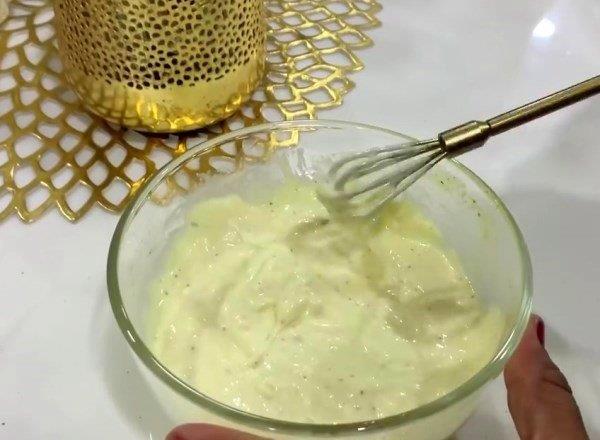 Pin
12)Poach some eggs in some water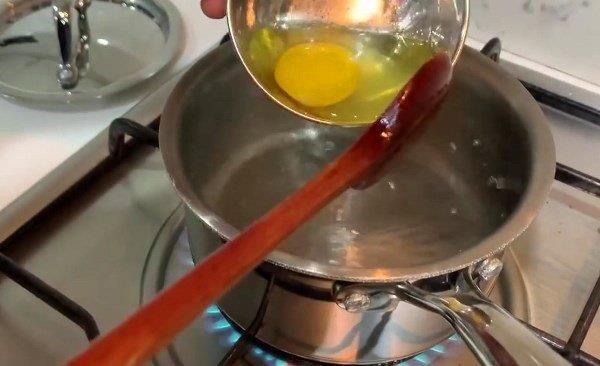 Pin
13)Cook as per your liking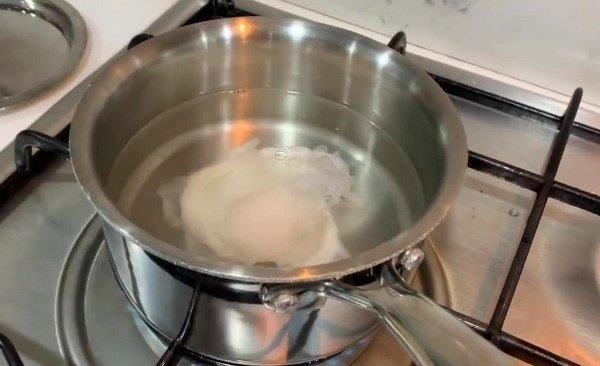 Pin
Creamy Chicken Salad Recipe - Recipes Using Leftover Chicken
14)Drain them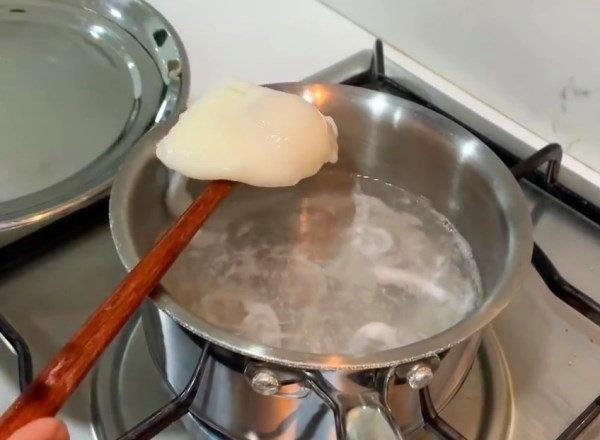 Pin
15)I cooked some chicken in oven with some salt, pepper and olive oil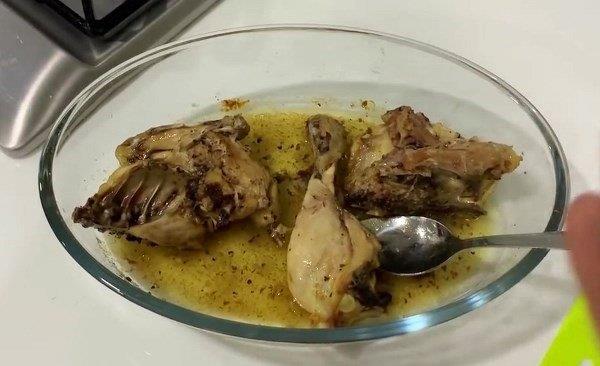 Pin
16)Take lettuce in a bowl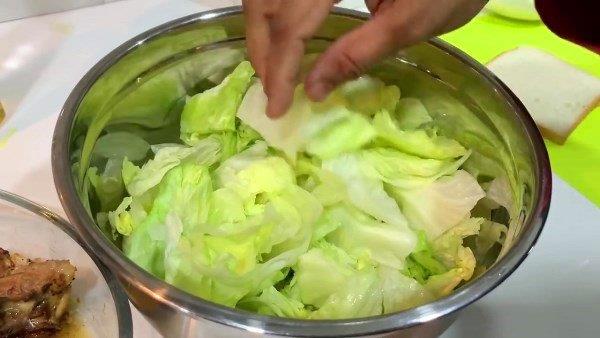 Pin
17)Add shredded chicken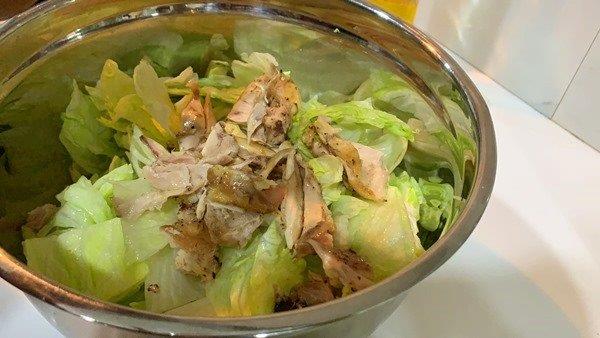 Pin
18)Add the dressing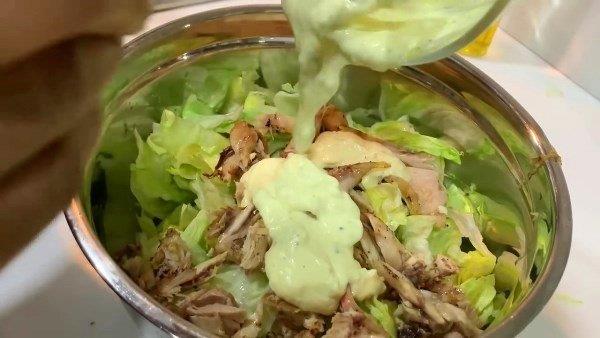 Pin
19)Add bread cubes and toss well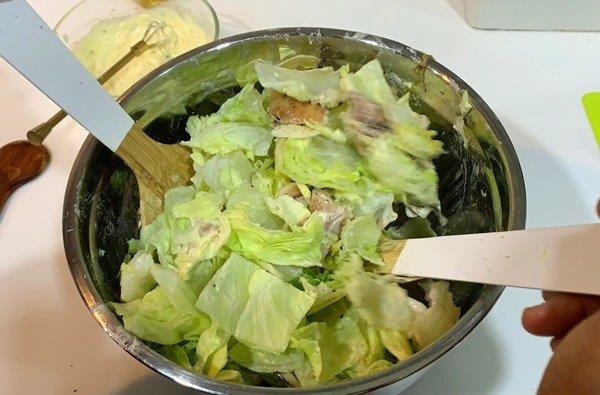 Pin
20)Serve it in a plate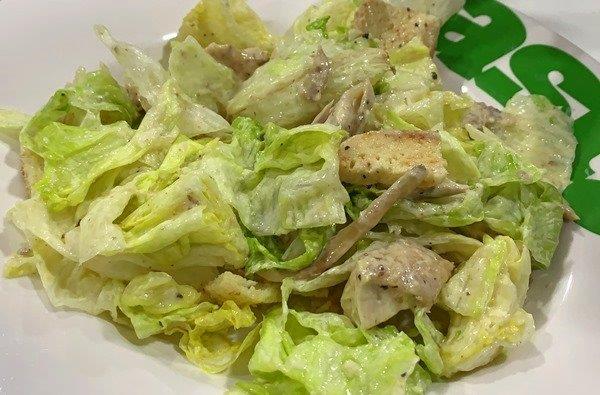 Pin
21)Top with poached egg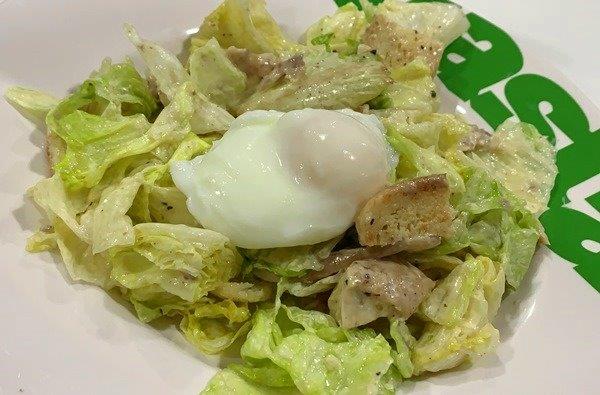 Pin
21)Season with pepper and salt.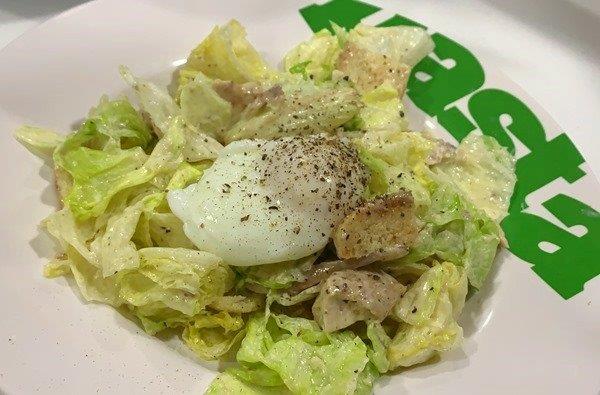 Pin