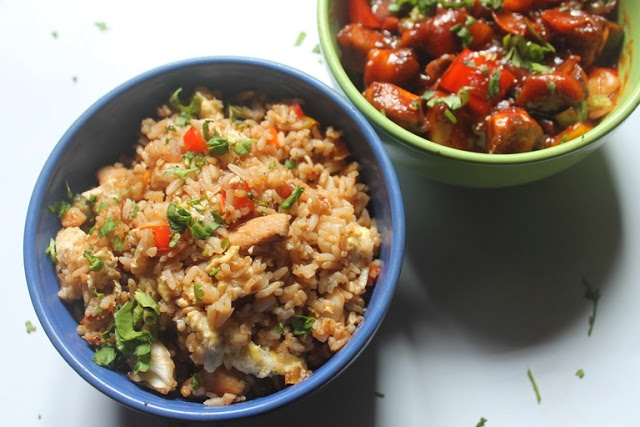 I haven't shared a proper chicken fried rice in my blog so far. So i decided to make it few days back and here i am with the recipe.
Similar Recipes,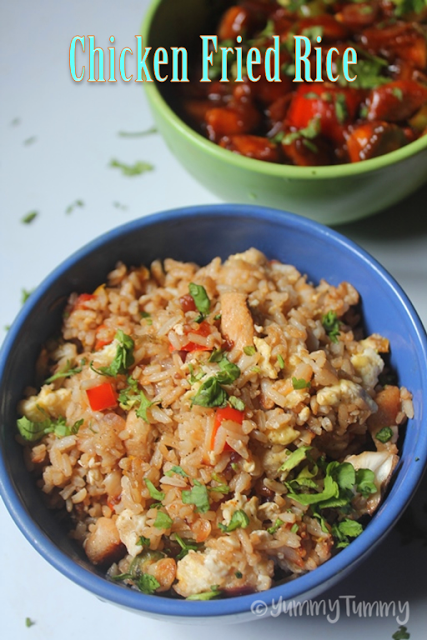 If you have some cooked rice in your fridge the fridge then this can be made in a jiffy. if you are vegetarian, you can skip the chicken add add more veggies like cabbage and different peppers, peas and even tofu..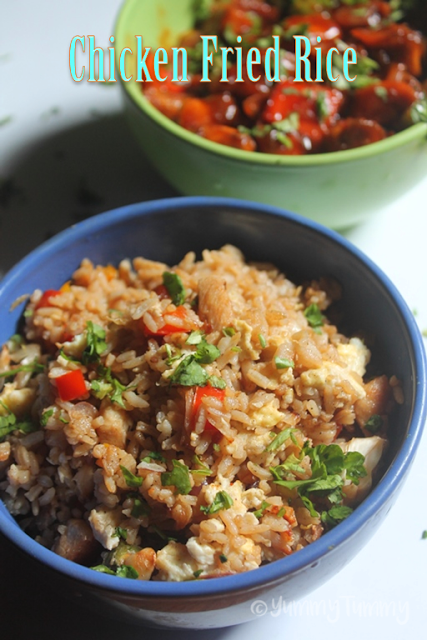 Hope you will give this a try and let me know how it turns out for you..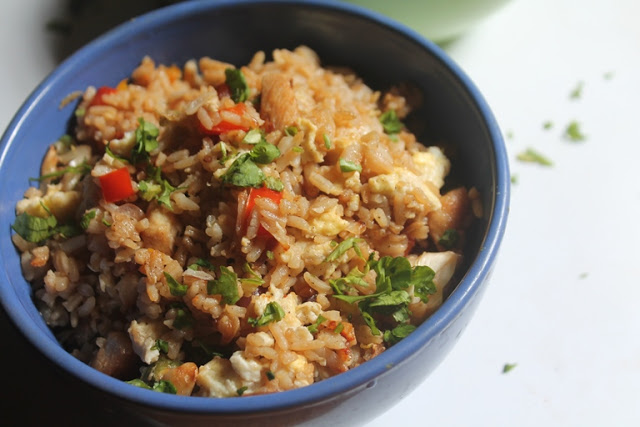 Preparation Time : 10 mins
Cooking Time : 15 mins
Serves: 2

Ingredients:
Cooked Basmati Rice around 3 cups (Recipe
here
)
Oil – 2 tblspn
Ginger – 2 tblspn chopped finely
Garlic – 2 tblspn chopped finely
Onion – 1 medium size chopped finely
Green Chillies – 4 chopped finely
Sugar – 1.5 tsp
Salt to taste
Pepper to taste
Soy Sauce – 2 tsp
Vinegar – 2 tsp
Cabbage – 1 cup chopped finely
Capsicum / Bell Pepper – 1/2 chopped finely
Egg – 2
Spring Onion a handful chopped finely
Boneless Chicken – 300 grams chopped finely
Method:
Heat oil in a kadai. Add in ginger, garlic, onions and chillies. Saute for a couple of min.

Now add in chicken and toss well. Cook this for 4 to 5 mins.

Now add in cabbage and bell pepper and cook this for 3 more mins.
Now add in cooked rice and keep tossing on high heat for 5 mins or so.

Add in salt, pepper and sugar, Add in soy sauce, vinegar and toss well.
Set the rice aside, crack open eggs and scramble it.
Mix it with the rice.
Garnish with spring onion and serve.



Pictorial: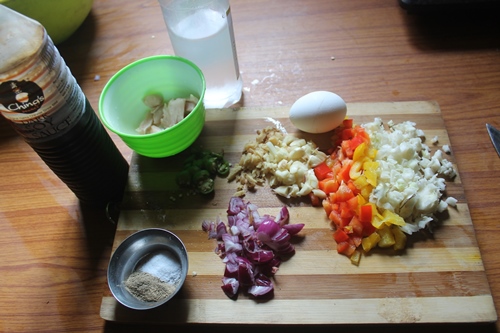 Take all your ingredients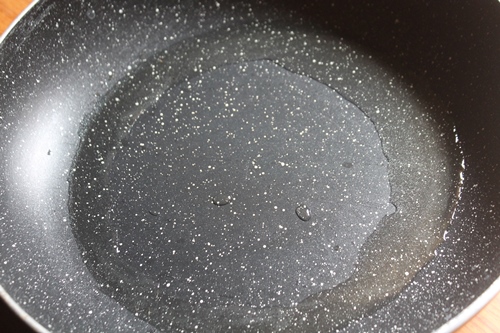 Heat oil in a pan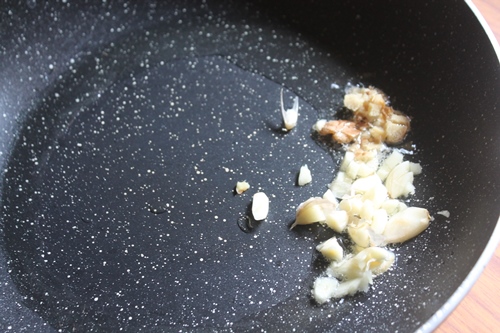 add lots of chopped ginger and garlic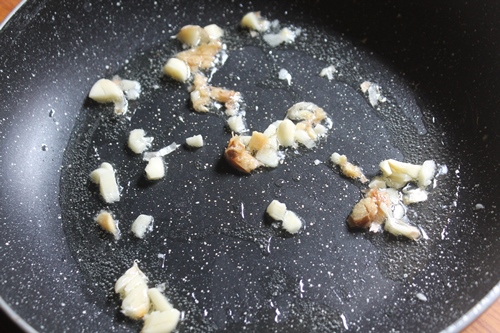 fry that for few mins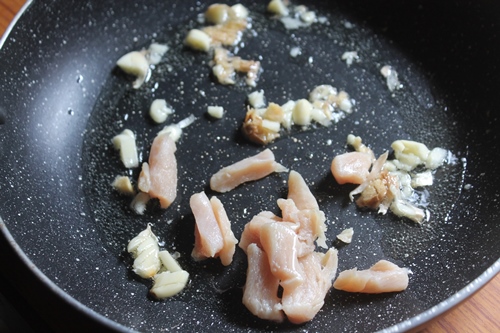 add cubed chicken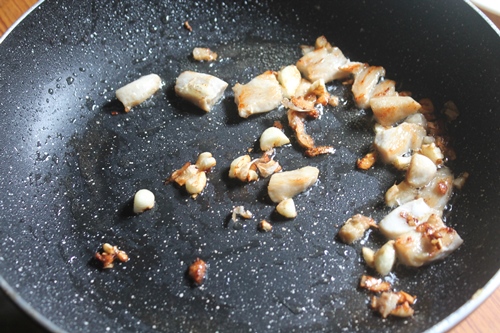 toss well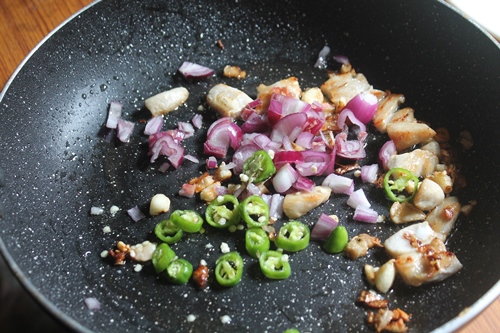 add chopped onions and green chillies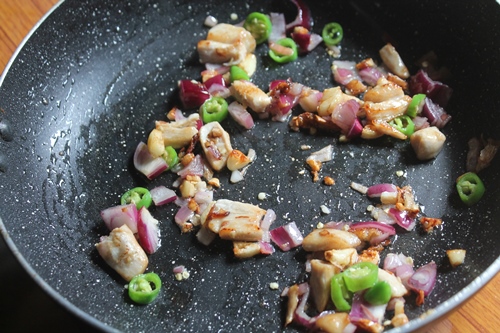 toss well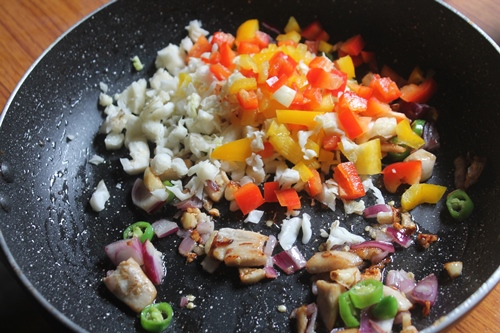 add chopped cabbage and bell peppers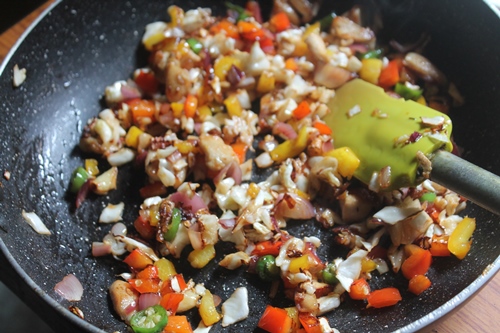 toss that well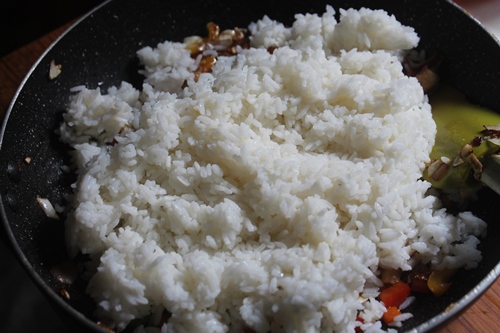 add cooked rice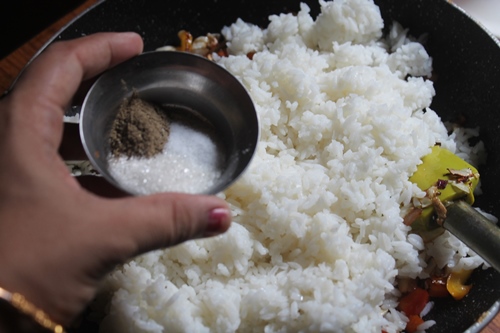 add salt, sugar and pepper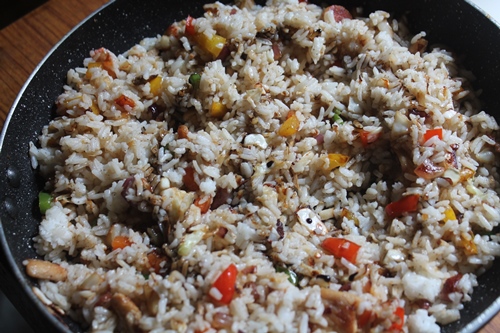 add in soy sauce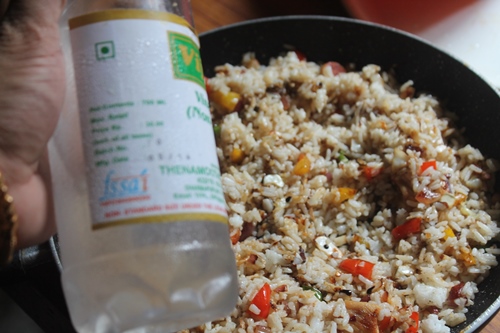 add in vinegar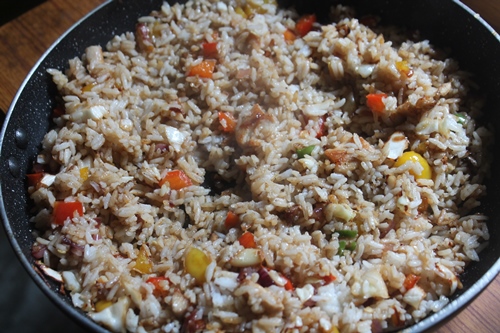 toss well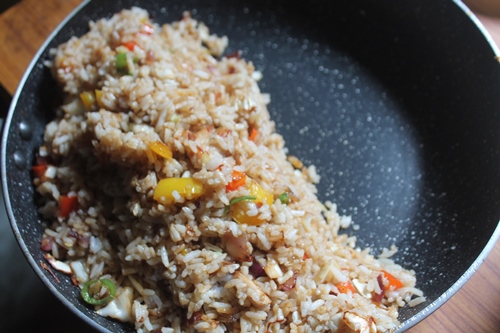 set the rice to a side,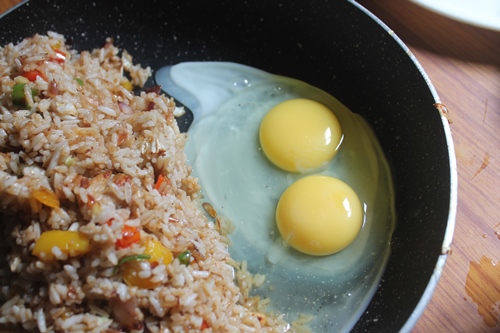 crack open some eggs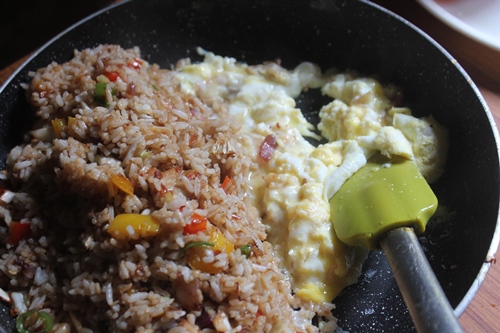 scramble it lightly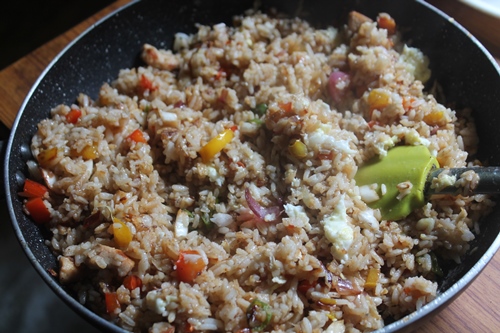 mix well into the rice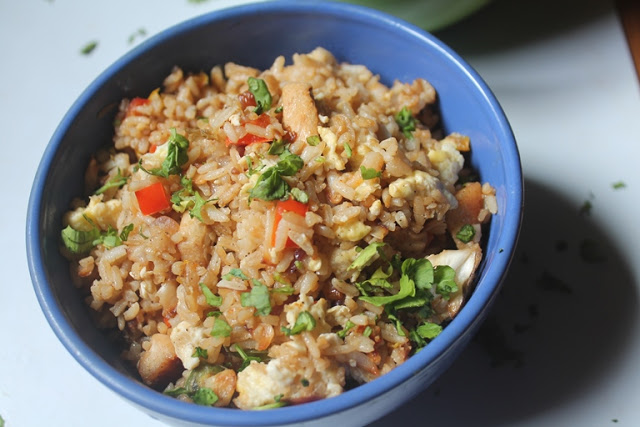 Serve