Cheese filled chicken supreme pizza makes a delicious lunch or dinner. This delicious pizza taste super good.
Who doesn't love pizza. I am a great fan of those molten cheese topped over the crispy and little soft crust along with a whole lot of toppings. It makes a great weekend dinner. This is my version of chicken supreme pizza which i simply love and it is my go to recipe.
I used Nature's Promise® Organic Pizza Sauce, Shredded Mozzarella Cheese & Boneless Skinless Chicken Breast in this recipe. I really enjoyed the pizza sauce because it taste really fresh without a whole lots of preservative taste in them which i hate. The mozzarella cheese melts beautifully and gives the stringy deliciousness to the pizza. The chicken breast is individually wrapped for easy convenience. You can easily purchase Nature's Promise® products in your local Stop & Shop.
Similar Pizza Recipes
Chicken Pizza Ingredients
Olive Oil - 1 tblspn
Boneless Skinless Chicken Breast - 1 (I used nature's promise)
Salt to taste
Paprika - 1 tsp
Pizza Seasoning - 1 tsp + more
Pizza Dough - 1 batch ( recipe here)
Bell pepper - ½ cup sliced thinly
Onions - ¼ cup sliced thinly
Mozzarella Cheese - 2 cups ( I used nature's promise)
Pizza Sauce - 1 cup or as needed ( I used nature's promise)
Preparation
Preheat oven to 220 degree C.
Grease a baking pan with olive oil and set aside.
Heat oil in a pan, add in cubed chicken breast and saute for a min. Add salt, paprika and pizza seasoning. Toss well and cook till done. Set aside.
Take pizza dough in the pan and spread it evenly in the tray.
Use a fork to prick all over the dough.
Now spread pizza sauce over it and top with some cheese, peppers, onions, chicken and more cheese. ow sprinkle with pizza seasoning and pop it into the oven.
Bake for 20 mins.
Now remove it and serve hot.
📖 Recipe
Chicken Supreme Pizza Step by Step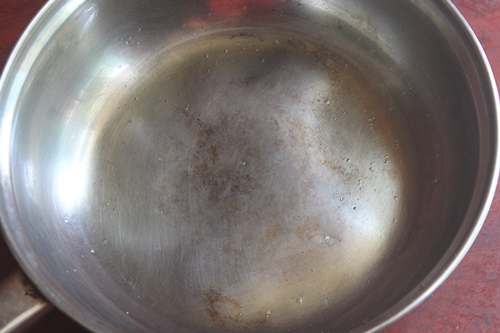 Heat little oil in a pan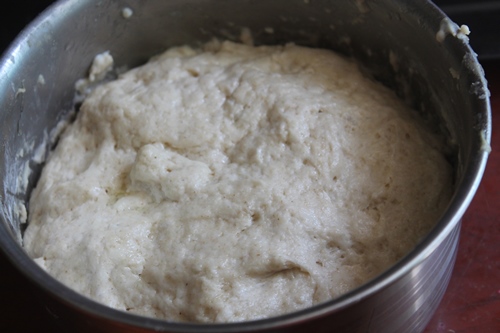 i made a batch of my pizza dough in advance, check recipe here