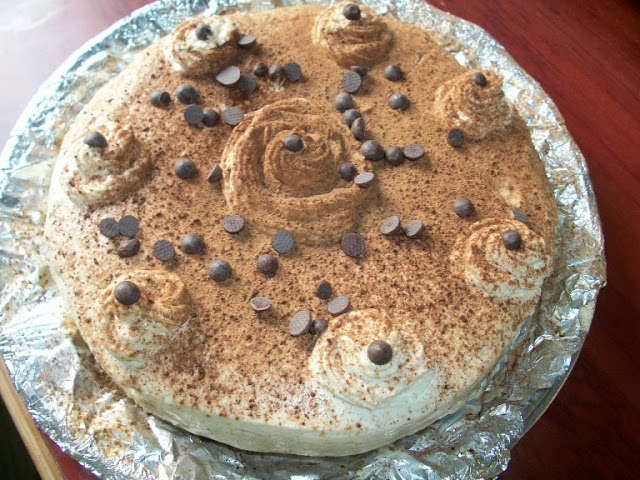 Coffee cake with whipped cream icing
I had a huge carton of whipping cream stayed in my fridge for more than a month,I was thinking of a recipe to use that suff…Then one fineday my little sister came home and told me "Akka,my best friend birthday is tomorrow…Will you bake me a cake for her,Please" ..How can I say no to her…Walla!!! I remembered the whipping cream and thought of making some cake with a whipped cream icing on it..So I searched and found out this coffee cake..I modified it slightly and made it..And my sis was really happy about this cake and they had a wonderful surprise party for her friend..Making others happy,makes us happy right!!..I made a small cake,I recommend you all to double this recipe..So hope you all give this a try and let me know what you think..
All Purpose Flour / Maida -1 cup / 120 gms
Sugar- 1/2 cup / 100 gms
Oil- 1/3 cup / 80 ml
Eggs – 2
Coffee – 1 tblspn
Boiling water-2 tblspn
Baking powder-1/2 tsp
Baking soda-1/2 tsp
For Icing:
Whipped cream(Cream whipped with some icing sugar)
Coffee-1 tsp
Cocoa-1 tsp
Chocolate chips
Method:
Preheat the oven to 180°C(350°F).Oil a round tin and sprinkle some flour in it and coat it on all sides.
In a mixing bowl beat eggs till fluffy..Add in sugar and beat till fluffy.
Add in oil and beat well.Pour in the coffee mixture and mix well.
Sift in flour,baking powder,baking soda in this.
Fold gently till everything is combined.
Tip this into a well oiled tin and bake it in the oven for 25-35 min(please keep an eye on it)
When it is cooled cut it into two halves in the middled..
Add a dollop of whipped cream and cover it with other half.Cover the entire cake with whipped cream.
Decorate the cake with some whipped cream as per your wish.
Finally dust the entire cake with some cocoa powder and coffee powder mixture.
Sprinke with some chocolate shards or chips.Set this in fridge for 2 hours.
Slice and enjoy.
Pictorial: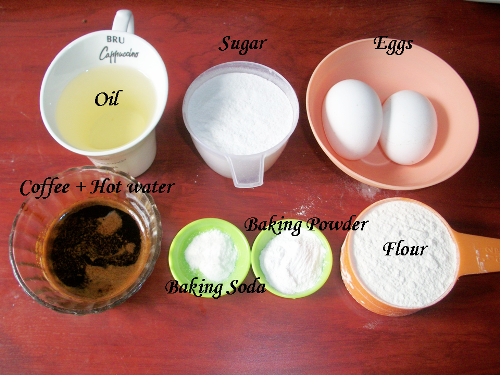 Grab your ingrediants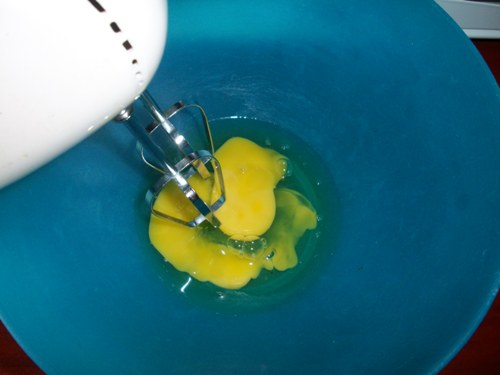 Beat eggs till fluffy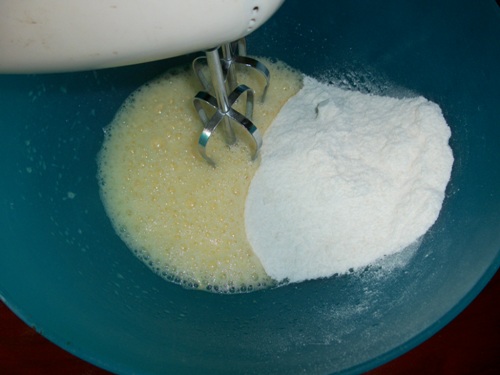 add in sugar and beat well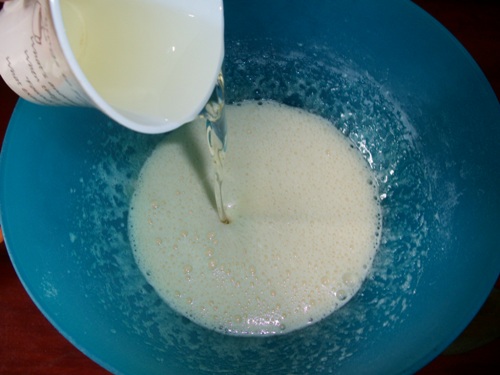 add in oil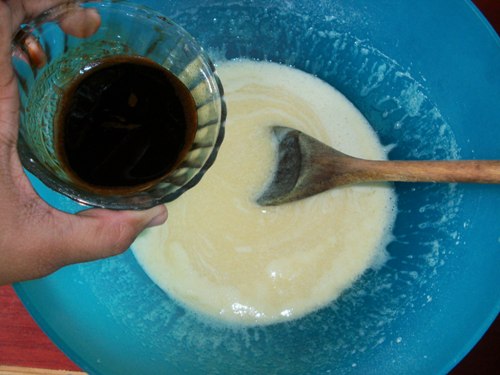 coffee mixture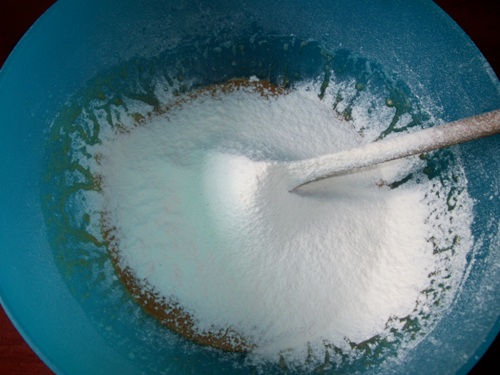 and sift in the flour,baking powder and baking soda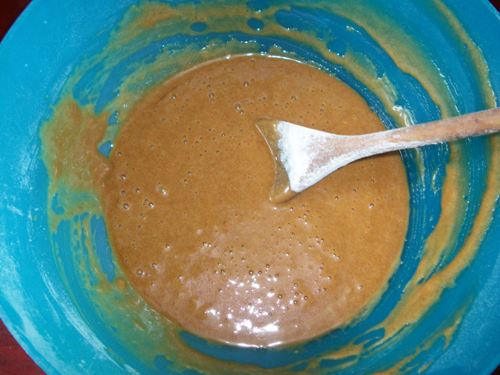 fold gently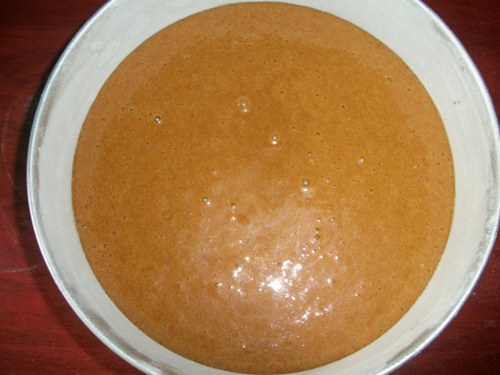 tip this into the prepared tin..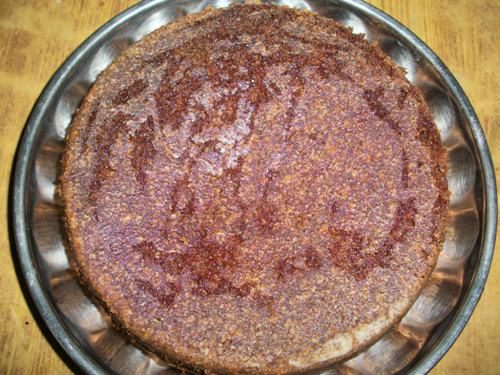 bake it to perfection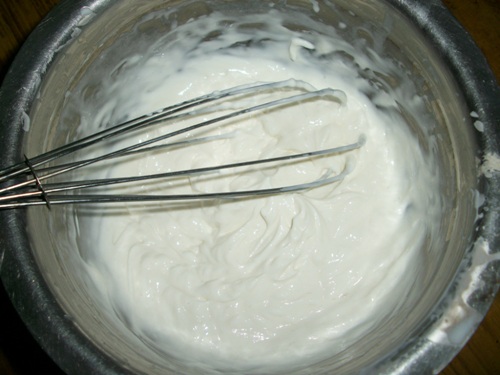 Cream whipped till stiff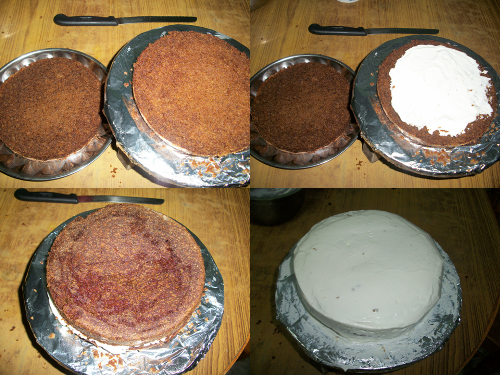 Slice the cooled cake in half,Sandwich the cake with whipped cream and cover it completely with cream..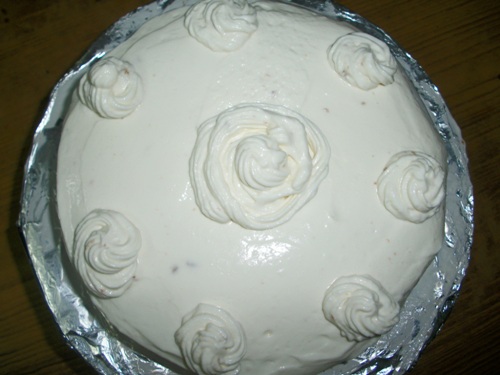 Decorate the cake as per your wish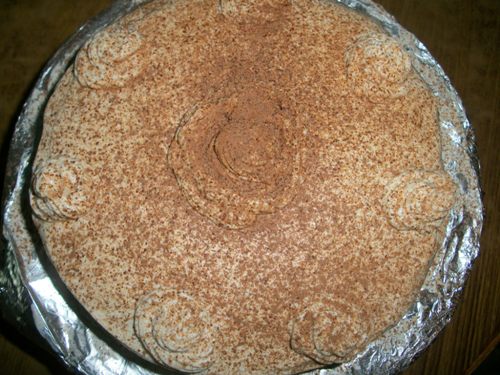 Dust it with cocoa and coffee powder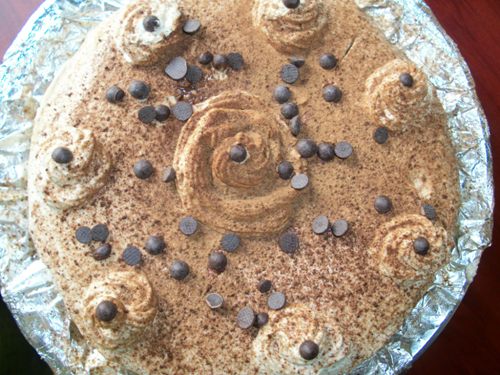 Sprinkle some chocolate chips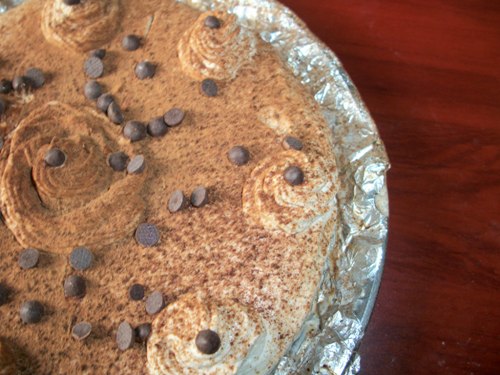 Enjoy..