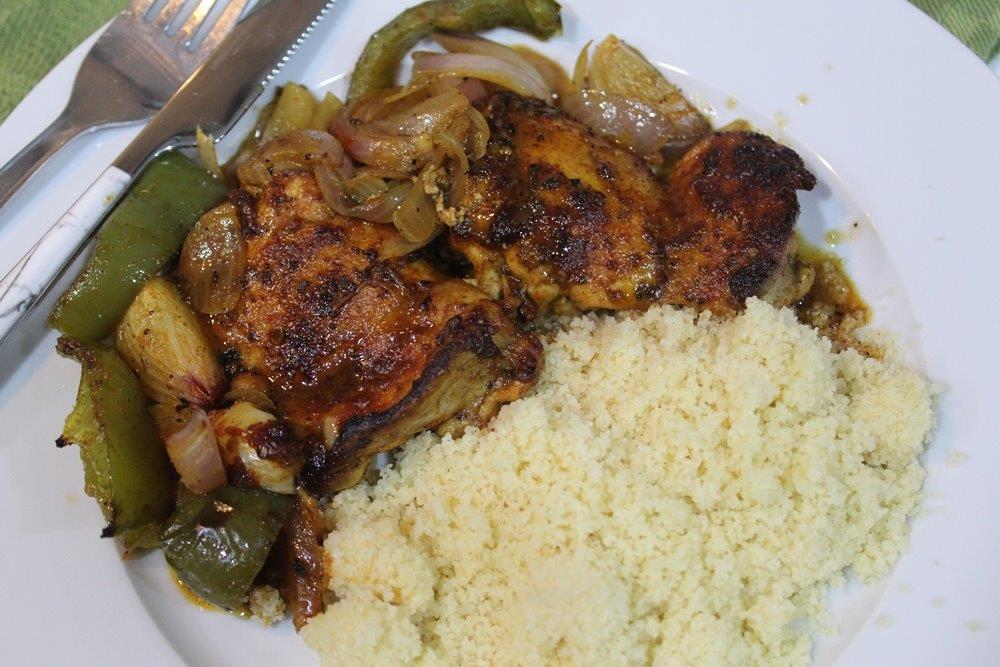 Pin
Couscous with Peri Peri Chicken with Step by Step Pictures.
If you are looking for a quite weeknight dinner recipe then this is the perfect one. It takes just 30 mins to make and is absolutely delicious.
The chicken is so spicy and juicy as well. When paired with couscous it is amazing.
Similar Recipes,
Jeera Pulao
Soya Pulao
Shahi Pulao
Jeera Veg Pulao
Beetroot Pulao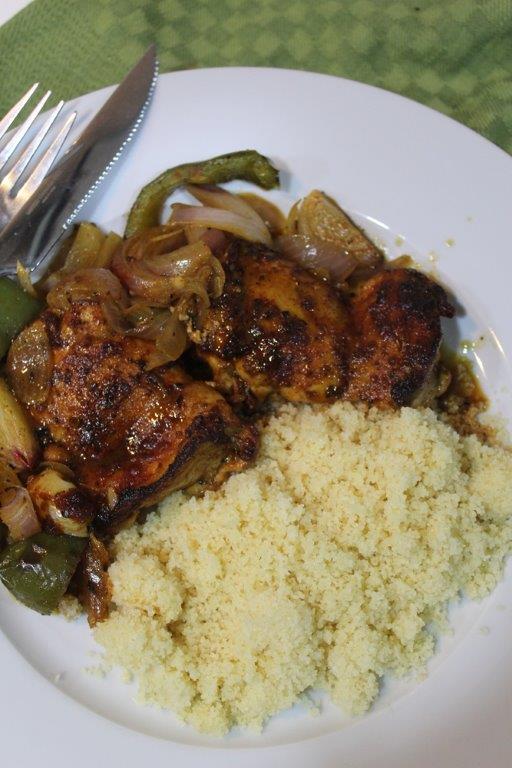 Pin
Hope you will give this a try and let me know how it turns out for you.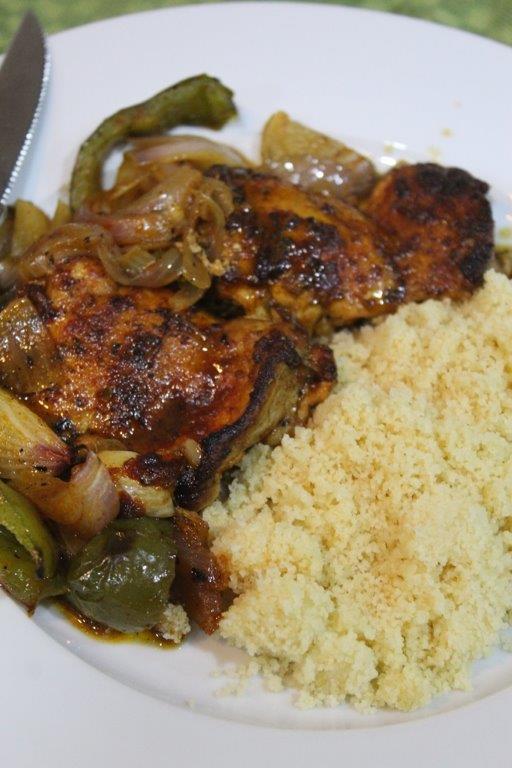 Pin
📖 Recipe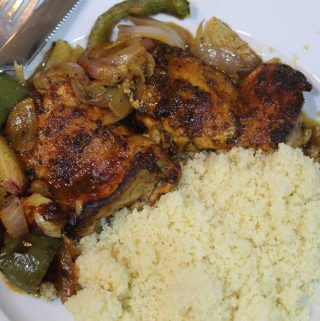 Couscous With Peri Peri Chicken - Weeknight Meals
Couscous with peri peri chicken makes a great weeknight dinner. You can serve this in under 30 mins.
Ingredients
FOR CHICKEN:
Boneless Chicken Thighs - 4

Peri Peri Seasoning as needed

Olive Oil - 2 tblsp

Onion - 1 sliced

Capsicum - 1 sliced

Garlic - 4 cloves

Water - ¼ cup
FOR COUSCOUS:
Couscous - 1 cup

Boiling Water - 1 cup

Salt to taste

Olive Oil or Butter - 2 tsp
Instructions
Heat a cast iron pan.

Sprinkle peri peri seasoning over chicken. Place this in the cast iron pan and cook for 2 to 3 mins on each side.

Now add in onions, garlic and bell peppers. Add little water.

Place this in a 180 degree C preheated oven for 15 mins.

When the chicken is cooking. Heat oil in a sauce pan, add couscous and toast it for 2 to 3 mins.

Now take it off the heat. Add salt and hot water. Cover with lid and let it stay for 10 mins.

After 10 mins, fluff up the cous cous.

Serve with the chicken.
Pictorial:
1)Take chicken in a plate. I used chicken thighs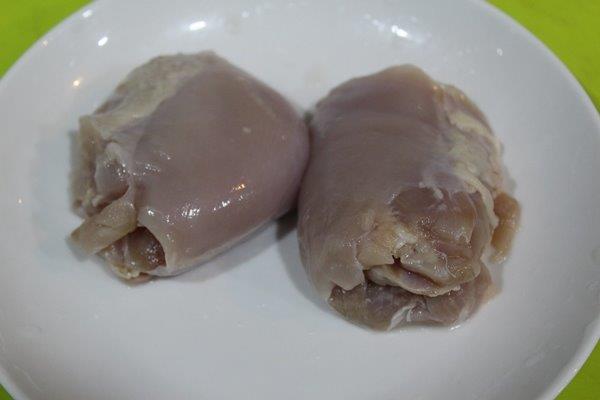 Pin
2)I used peri peri seasoning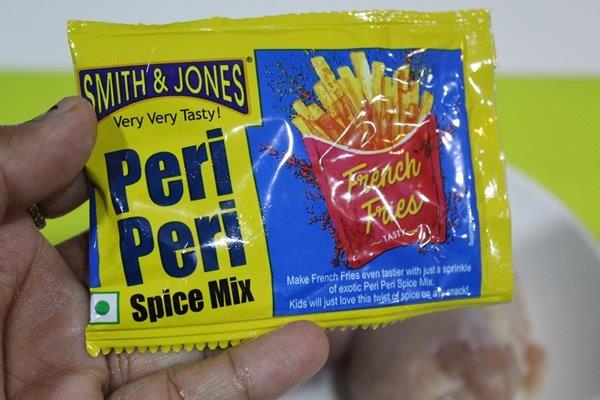 Pin
3)Sprinkle all over the chicken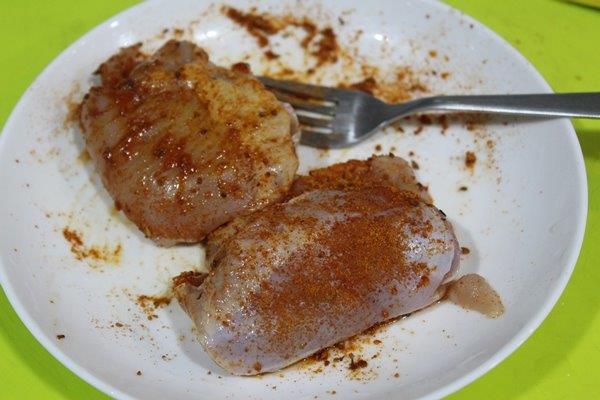 Pin
4)Heat olive oil in a cast iron pan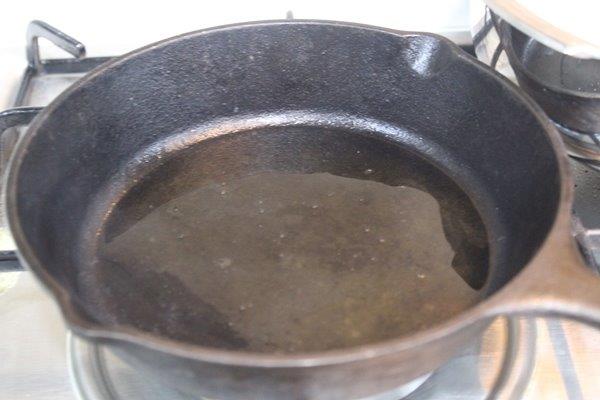 Pin
5)place chicken in and sear on both sides till golden brown. It will take 2 to 3 mins on each side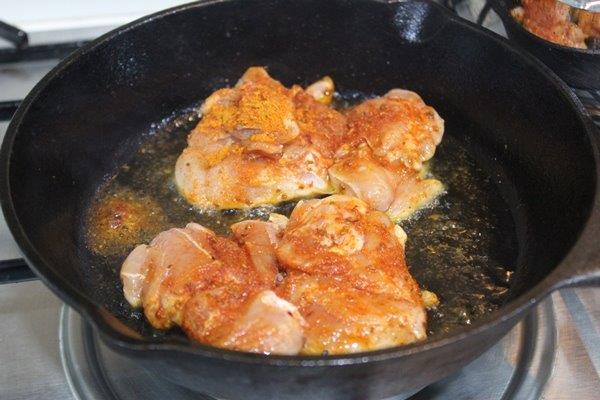 Pin
6)Now it is time to flip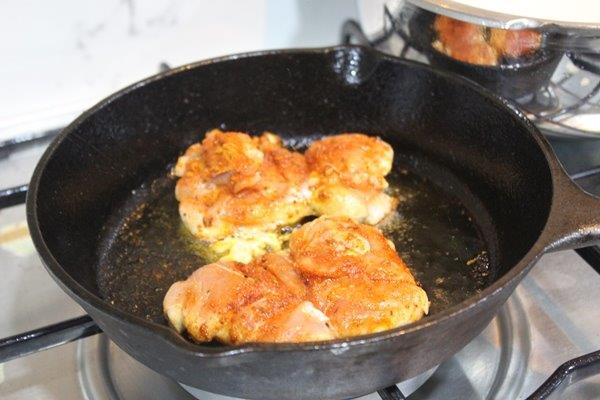 Pin
7)Cook for 3 more mins on the side too.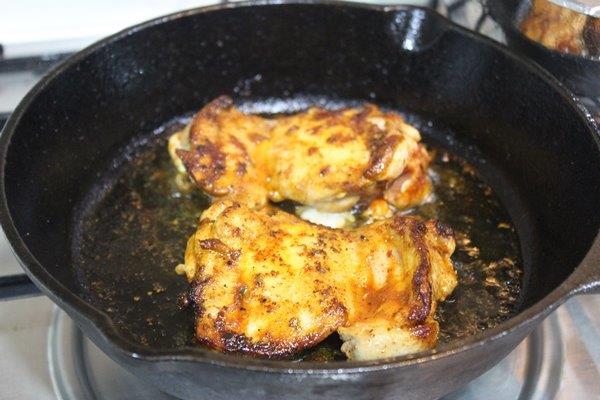 Pin
8)Now add in onions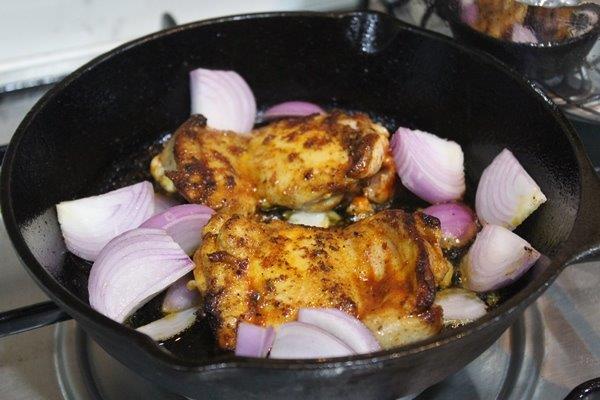 Pin
9)Add in sliced Capsicum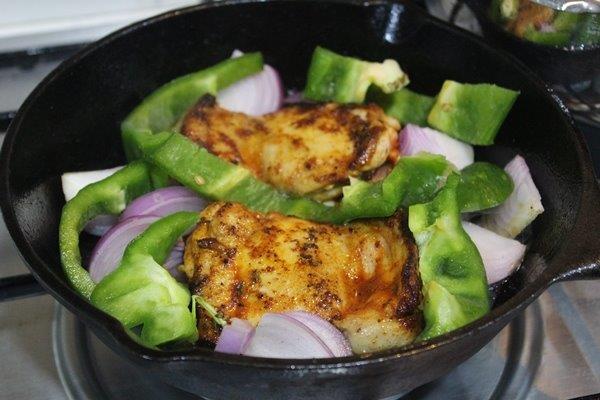 Pin
10)Add in garlic cloves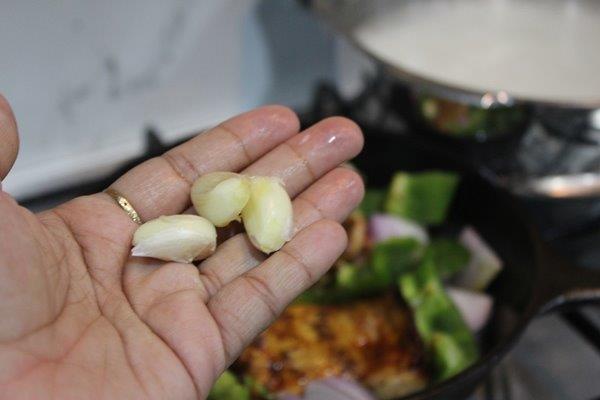 Pin
11)Sprinkle over some peri peri seasoning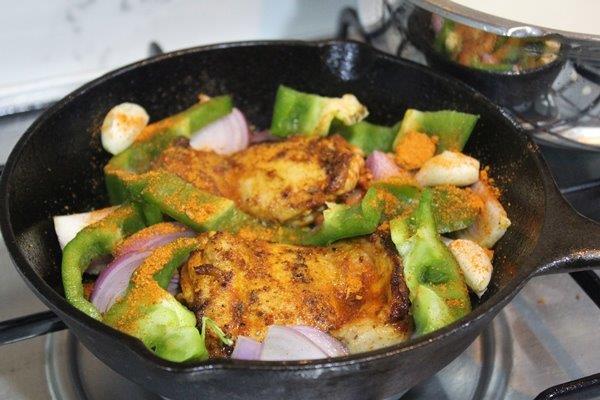 Pin
12)Add little water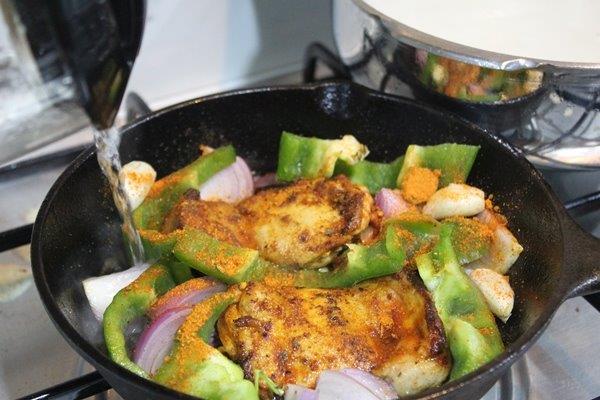 Pin
13)Bring it to a boil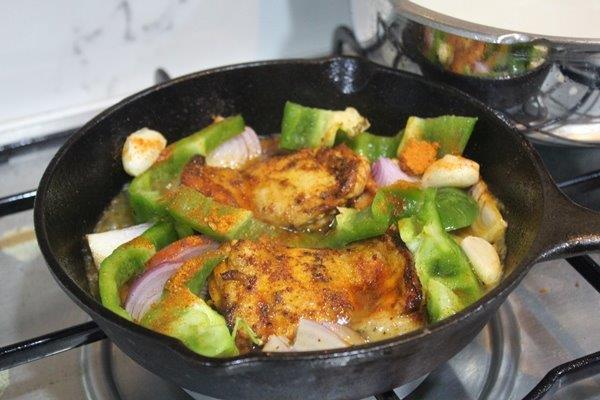 Pin
14)Pop it into the oven and cook for 15 mins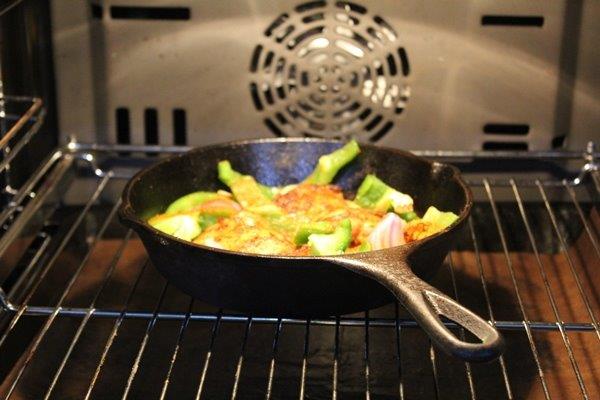 Pin
16)Heat olive oil in a pan.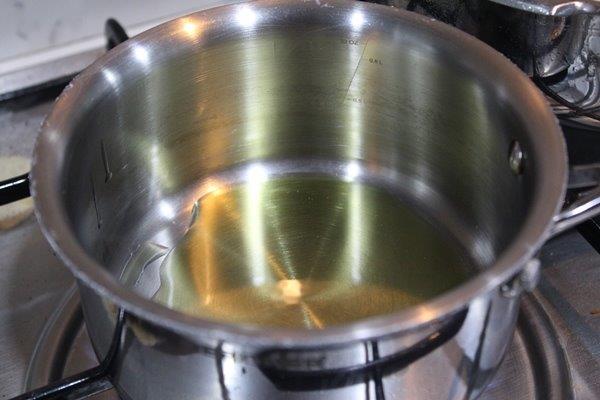 Pin
17)Add in couscous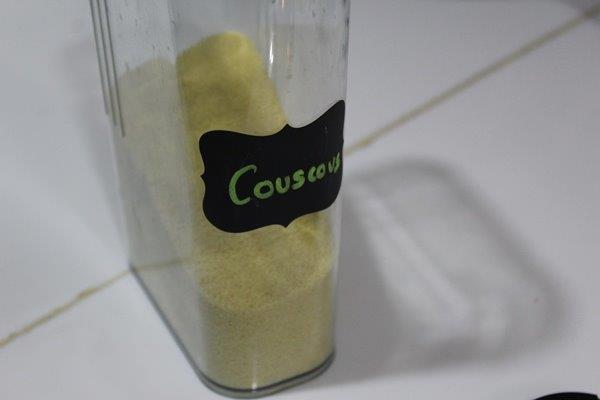 Pin
18)Add in ½ cup couscous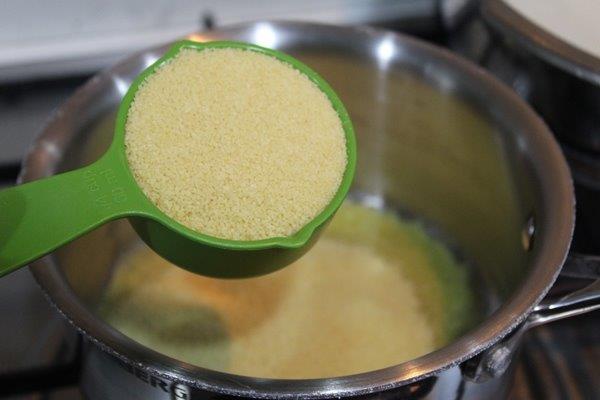 Pin
19)Toast for 2 mins or so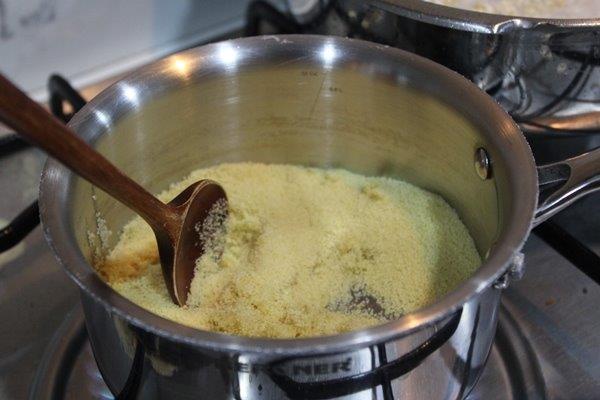 Pin
20)Toast till done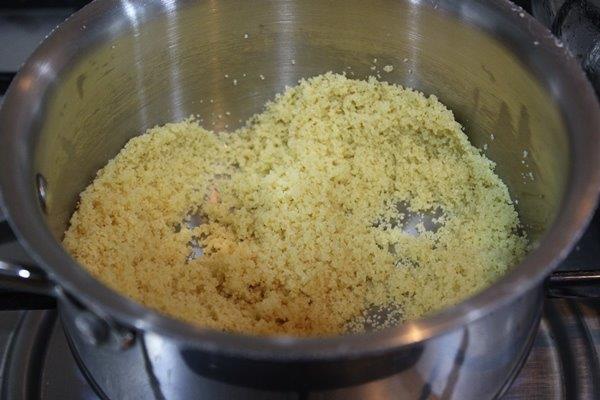 Pin
21)Add in salt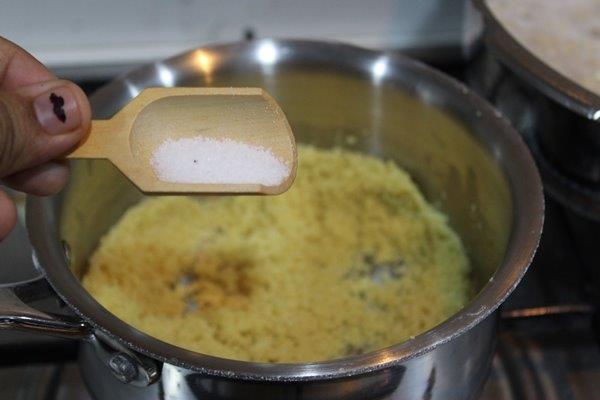 Pin
22)Now it is toasted. Turn off the heat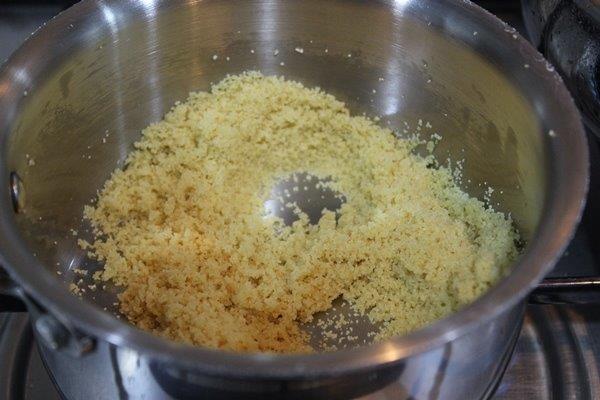 Pin
23)Turn off the heat and Add in hot water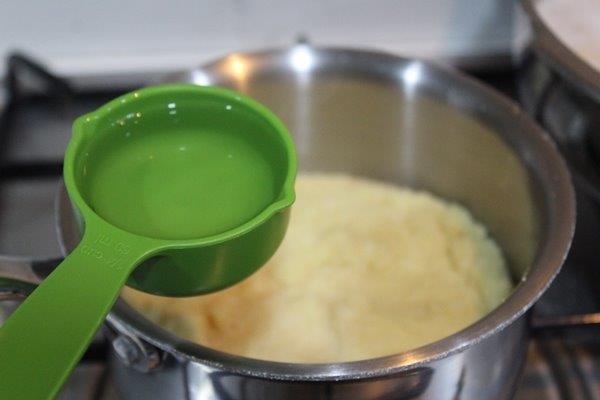 Pin
24)mix well.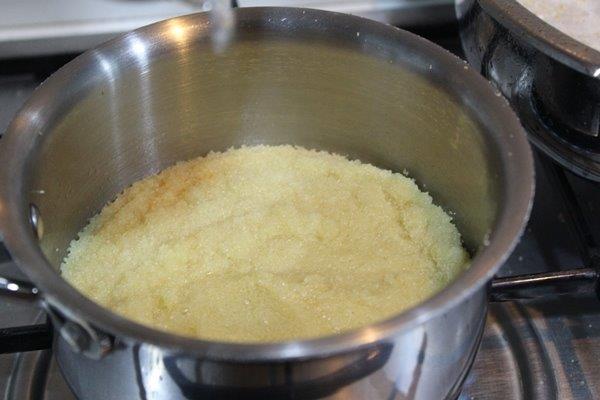 Pin
25)Place a lid and cover it for atleast 10 mins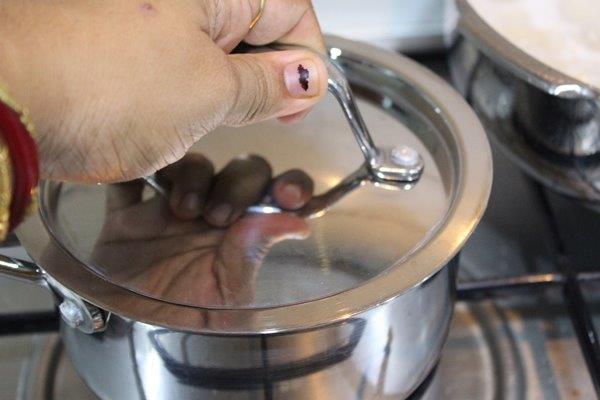 Pin
26)Now the couscous is done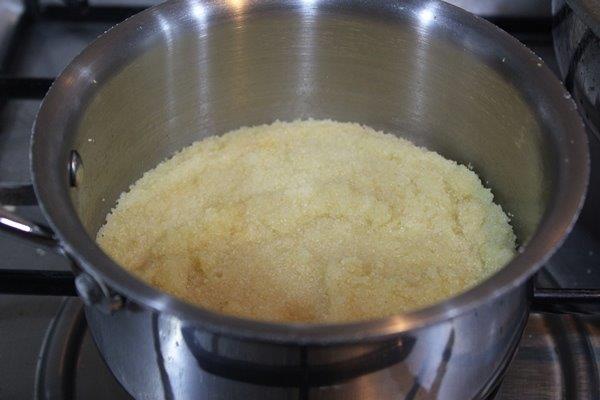 Pin
27)Fluff up the couscous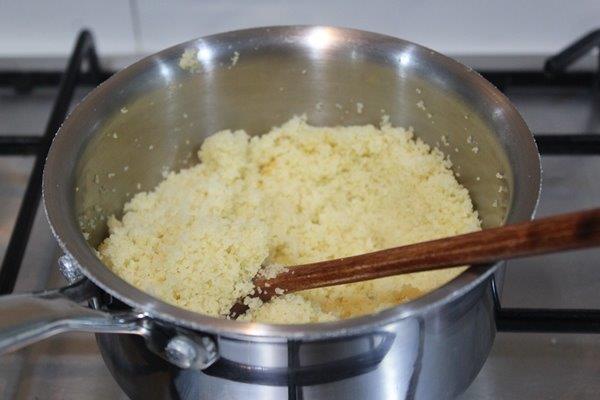 Pin
28)Done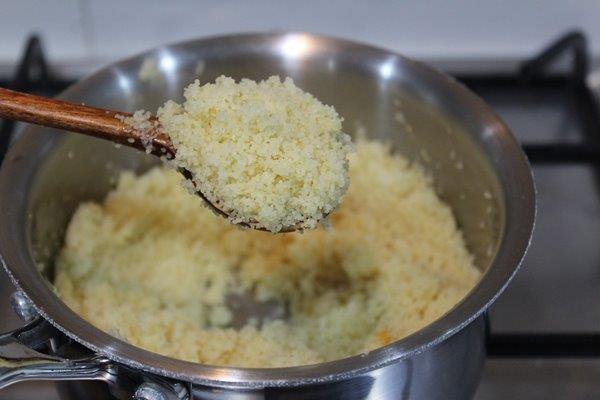 Pin
29)Meanwhile the chicken is done as well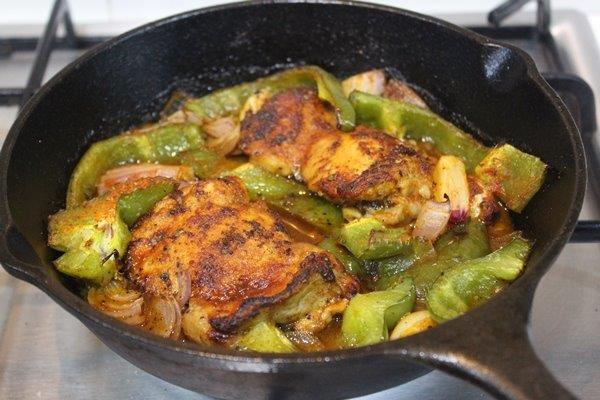 Pin
30)Serve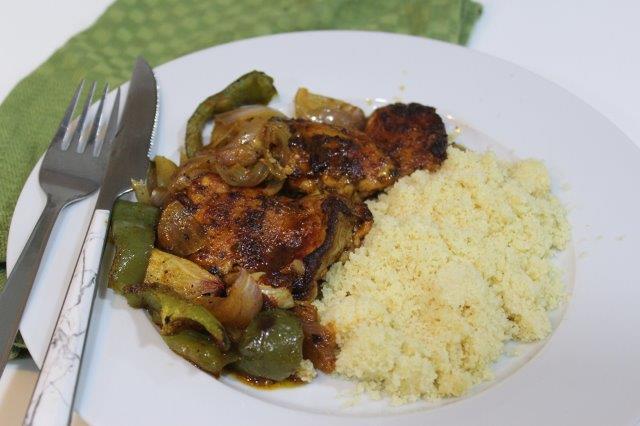 Pin