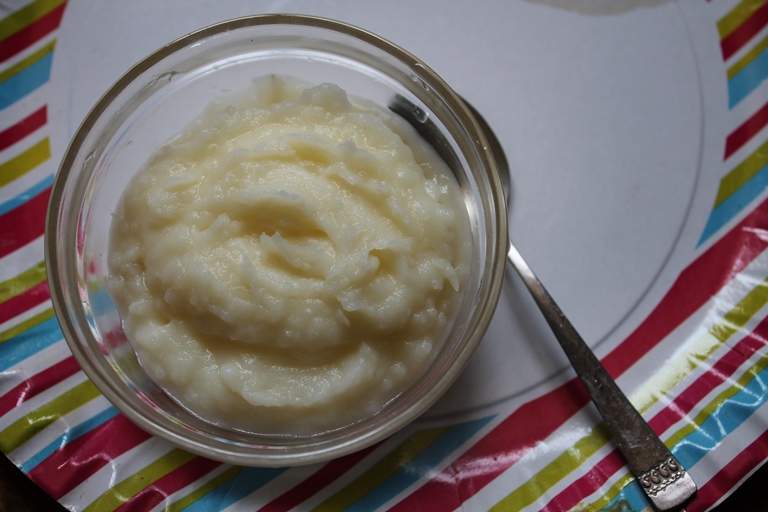 As maha has started her 6 month, I decided to start introducing starchy foods and foods rich in carbohydrates in her diet. During my last visit to pediatrician, i consulted with him. He recommened me to start on foods like potato and rice..These foods helps in healthy weight gaining on babies..I didn't start rice yet, because as per our custom we will take that as a big function and feed the first rice to maha infront of god in a temple.
YOU CAN CHECK OUT MY OTHER PUREE RECIPES TOO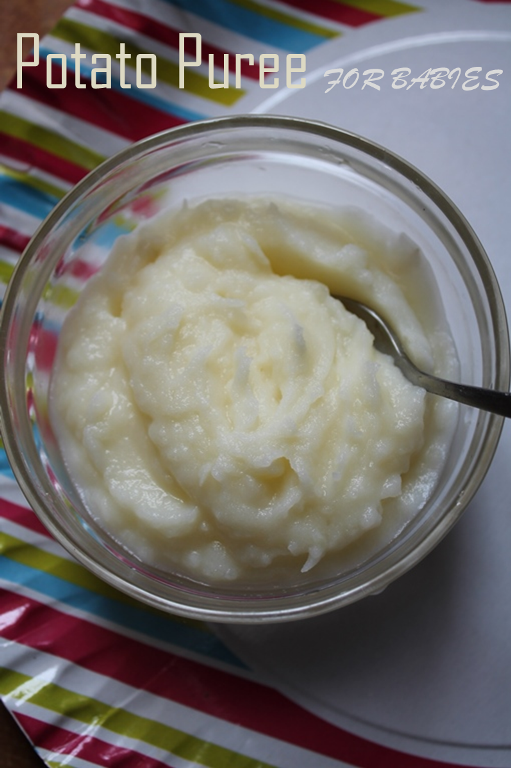 The other food which is rich in carbohydrates are potatoes and sweet potatoes..Potatoes are really good for your babies. They have few vitamins in them but they are mainly rich in carbohydrates and starch. I added some formula milk in this mash to make it more creamy, but you could simply leave it out and add warm water. But never add cow's milk until your baby is 1 year old. This is what my pediatrician told me.
You can even add carrots in this and make it as a double veggie mash. Carrots give a lovely sweetness to the mash and it will be a different food for your baby.
I get so many mails from my viewers about formula milk and breast milk. Here is an article about Toddler Formula vs Milk. I hope it will be helpful for you.
Things to remember:
1)Texture of the puree depends upon you, i would recommend you to make the puree smooth.
2)Your baby wont empty the whole bowl all at once, start with few spoons then increase it gradually as days pass by.
3)In my opinion & experience potatoes wont cause any constipation in babies. But it may cause gas in some babies. Any how i wont feed this puree daily, i give it two times a week.
4)
I dont prefer freezing potato purees. I make it fresh everyday. But if
you are busy or find difficult to get time, then freeze it in individual
containers and thaw it overnight in fridge.
5)When choosing potatoes, get firm, white variety.
6)Potato are less likely to have any allergenic reactions.
Tips from Viewer Comment:
You may add 3-4 jeera while boiling the potatoes…u may either grind it
and feed the baby or else take it off before feeding as the essence
would be taken in it…this helps the baby from getting any gas
problems.
How to introduce solid food to your baby:
How to sterilize baby feeding bowls:



Start
by sterilizing the bowls and spoons which you are going to feed your
baby. Take the bowl and spoon in a large saucepan, cover it with water
and bring them to a boil. Boil it rapidly for 5 mins. Now you can turn
the heat off and leave them stay in the hot water till use.
How to make Potato Puree:
Ingredients:
Potato – 1 medium size (fresh & white variety)
Formula Milk Powder – 1 scoop ( I use lactogen )
Water – 3 to 4 tblspn + for boiling potatoes
Method:


Take a firm, fresh, white potato. Peel it and cube them. Wash it well in cold water.
Add it to a sauce pan, cover it with clean water. Put it on stove and bring it to boil.
Simmer the flame and cook till the potatoes are tender. This will take around 15 mins.
Now drain it and put it in a bowl. Mash it up.
Now to make the puree creamy, make some formula milk. Dissolve some formula milk powder which you are using for your baby in some warm water. Pour this over the mashed potato and mash it more to make it creamy.
Transfer this to a bowl and feed your baby with a spoon.
MAHA TIME :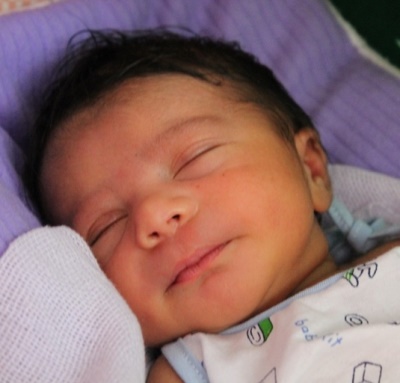 Totally love her dimple chin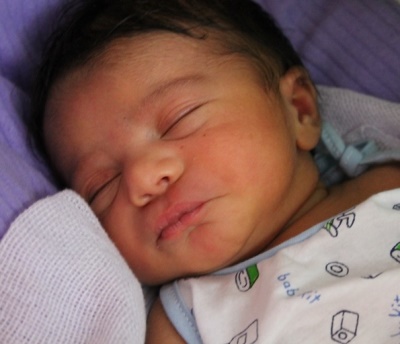 Love this pics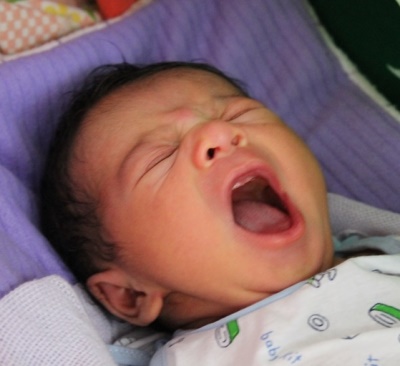 so cute..


Pictorial: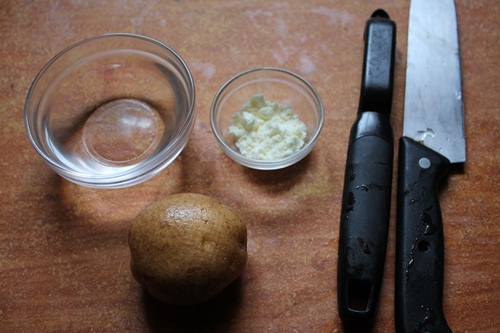 Lets start to make some potato puree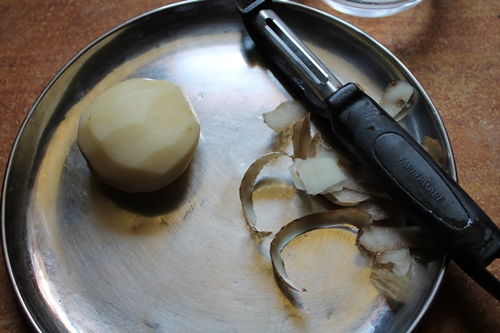 Peel a firm, fresh potato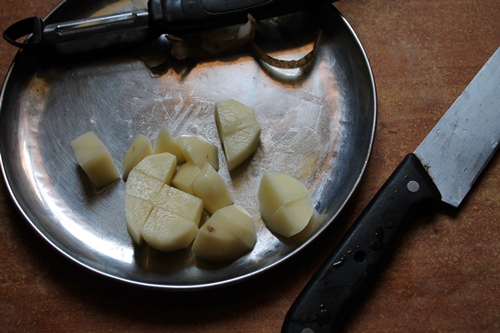 cube them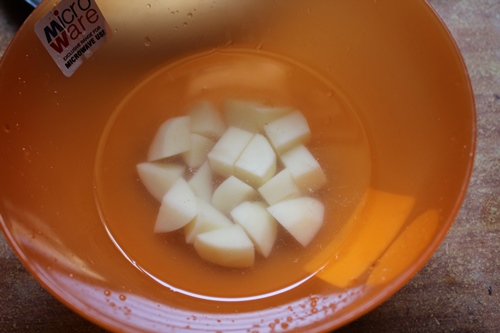 Wash them well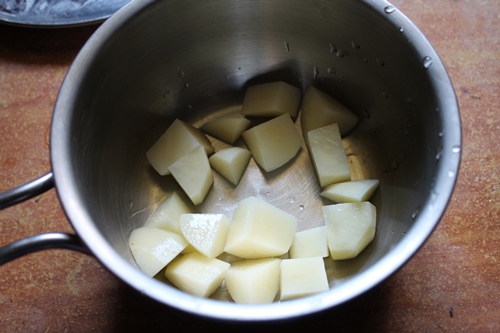 Add it to a sauce pan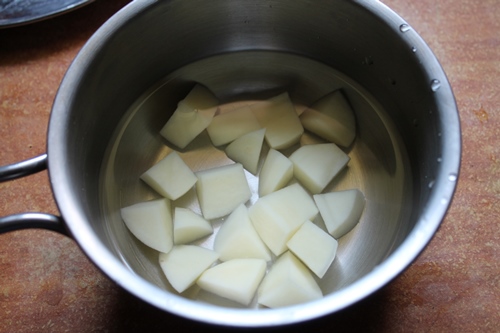 cover it with water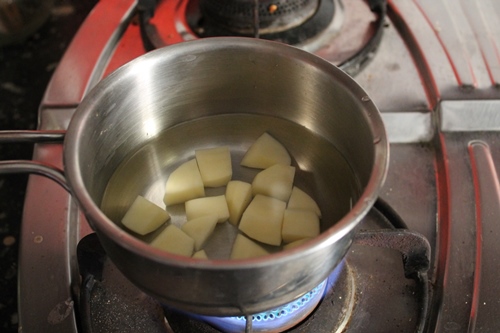 Put the pot on stove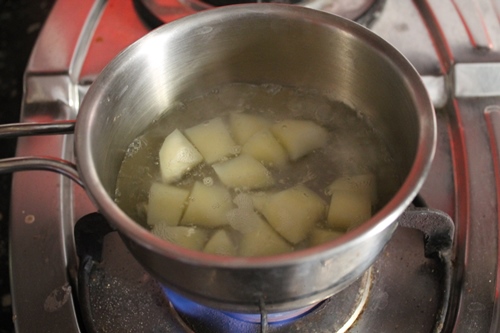 Bring it to boil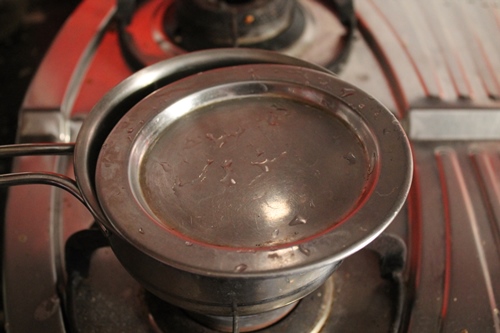 Cover and Simmer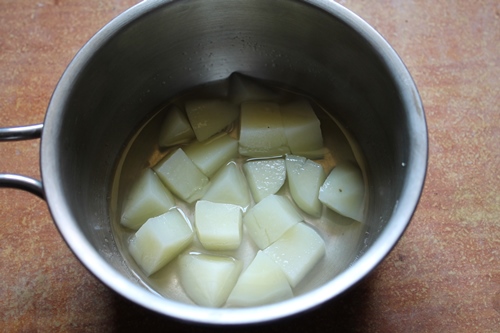 Cook till the potatoes are done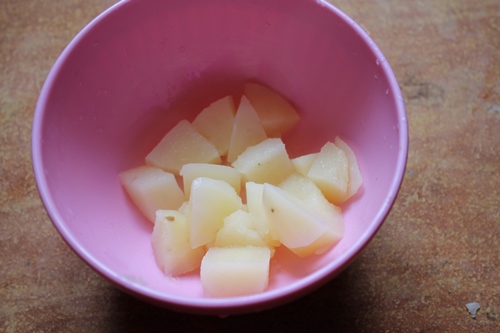 Drain it and add it to a bowl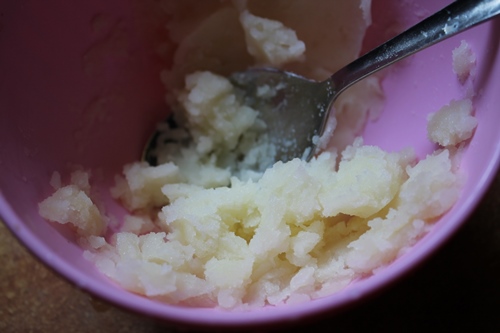 Mash it up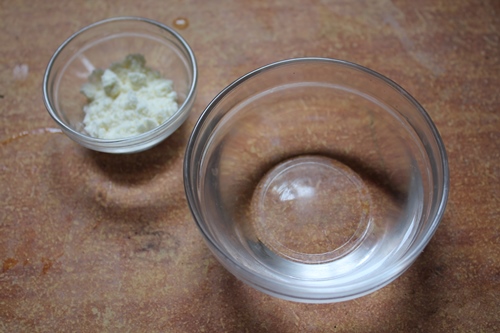 Now make some formula milk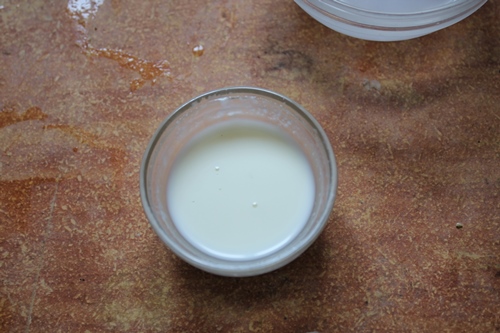 dissolve milk powder with some warm water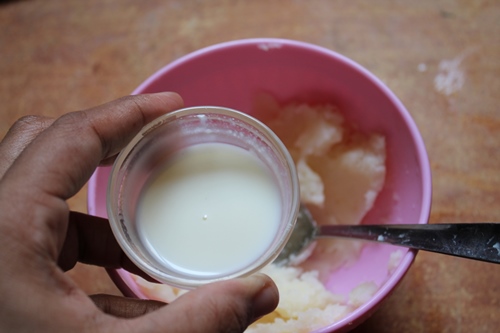 Add the milk to mashed potato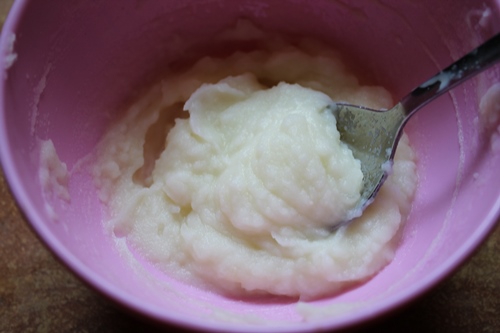 Mix it up, till it gets creamy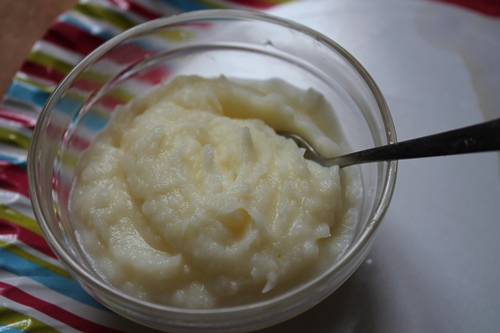 Now feed your baby..