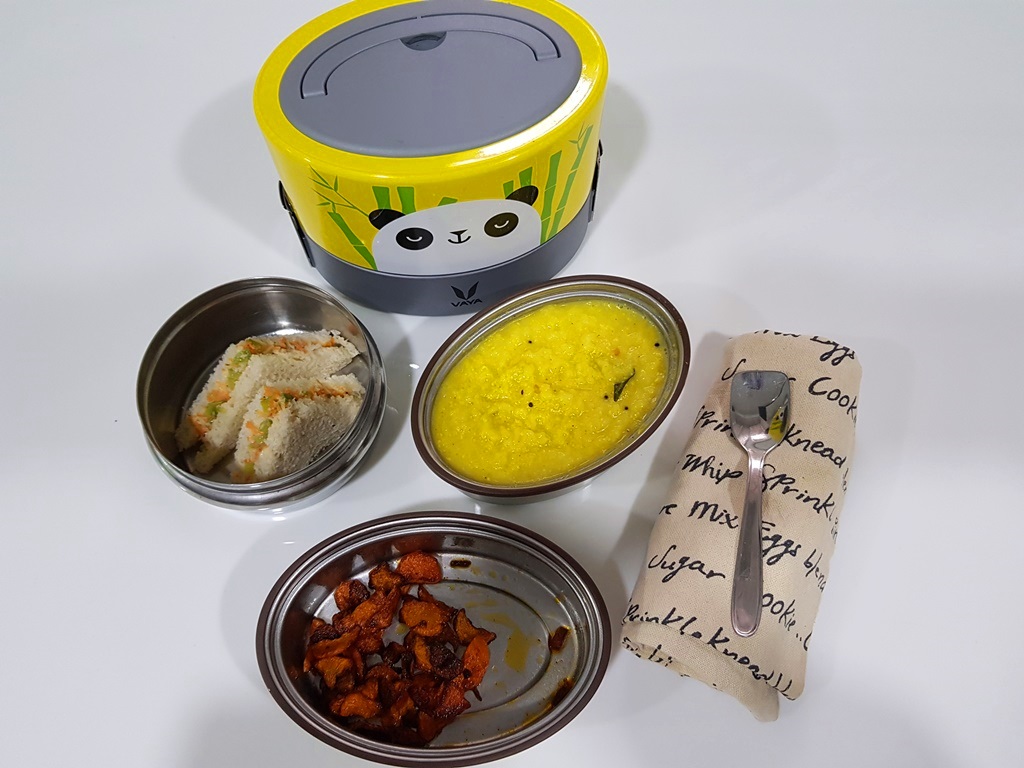 Pin
Dal Rice, Carrot Poriyal & Veg Mayo Sandwich - Kids Lunch Box Ideas 27
This lunch box is maha's absolute favorite. She loves Dal rice and with carrot poriyal it is best combo. And i made her favorite veg mayo sandwich.
FOLLOW THIS LINK FOR ALL MAHA'S LUNCH BOX
Maha's lunch box today. Paruppu sadam (dal rice) with carrot fry.
Veg mayo sandwich is in her snacks box.
Buy These School Stuffs:
School bag: https://amzn.to/2Kv2OEp
Lunch box: https://amzn.to/2XjGpNL
Lunch bag: https://amzn.to/2JVSDsJ
Water bottle: https://amzn.to/2QI7PKz
I used my homemade eggless mayonnaise recipe to make the sandwich. I added grated carrots and chopped capsicum along with some salt, pepper. That's it.
Healthy and delicious.
Similar lunch box options,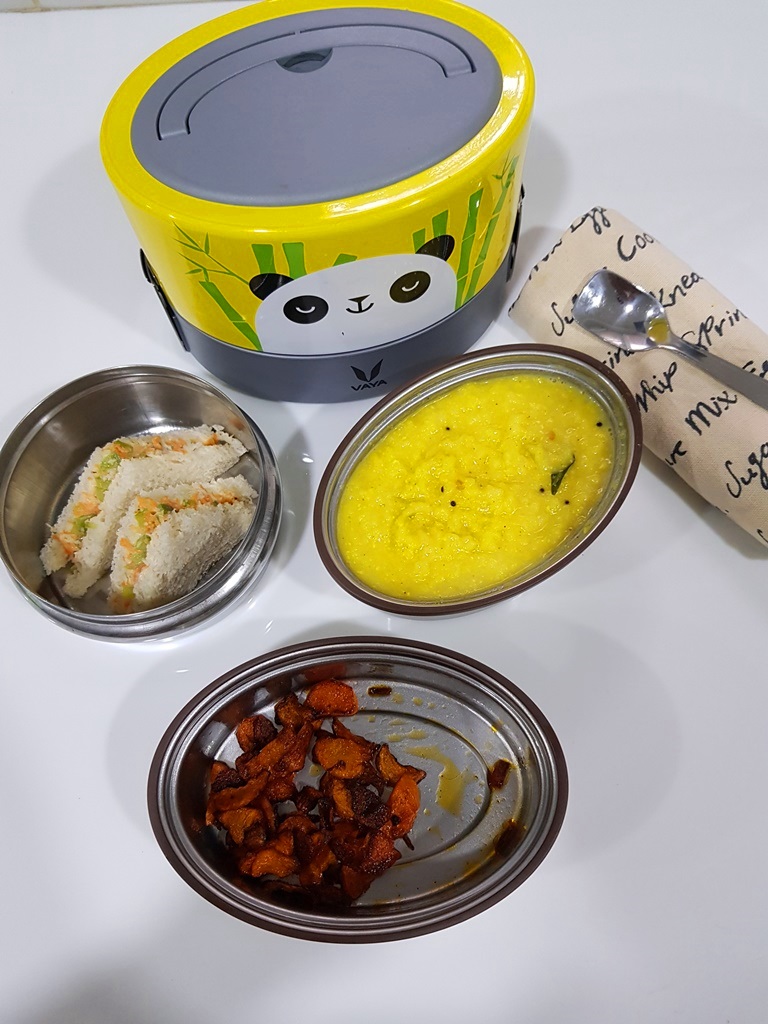 Pin
#whatipackformaha #kidslunchbox
#kidslunchboxideas #lunchbox#kidssnack