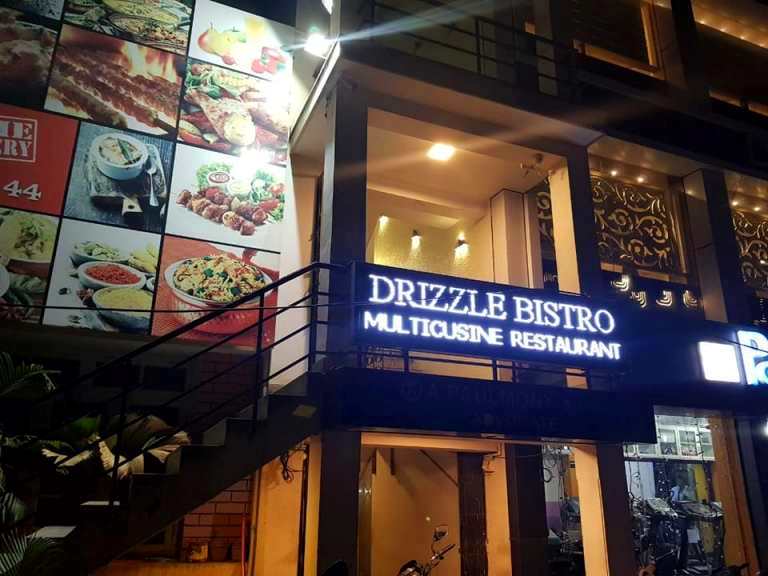 Pin
Drizzle Bistro Multicuisine Restaurant, Nagercoil - A REVIEW
I wanted to do a review of this restaurant for quite long time. I have visited this restaurant quite a few times, but always missed to take pictures. Few weeks back we went there with my family to have my birthday dinner. I thought to take pictures of all the stuffs which we ate and do a mini review of it. We visited this place with my mom, both of my sisters, hubby and two kids.
The restaurant itself is located in a center place, so it has good view and atmosphere. The restaurant has decent interior and it looks very spacious too.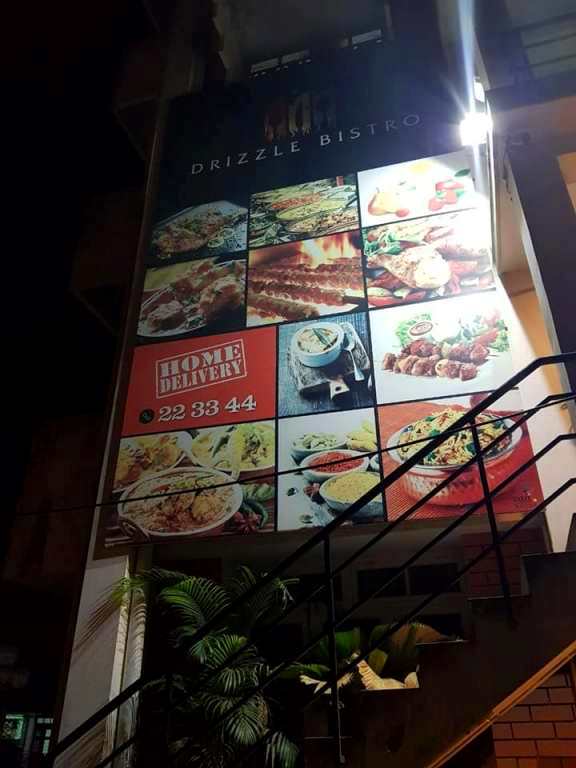 Pin
This is the other side of the entrance, they have a seating are placed over there..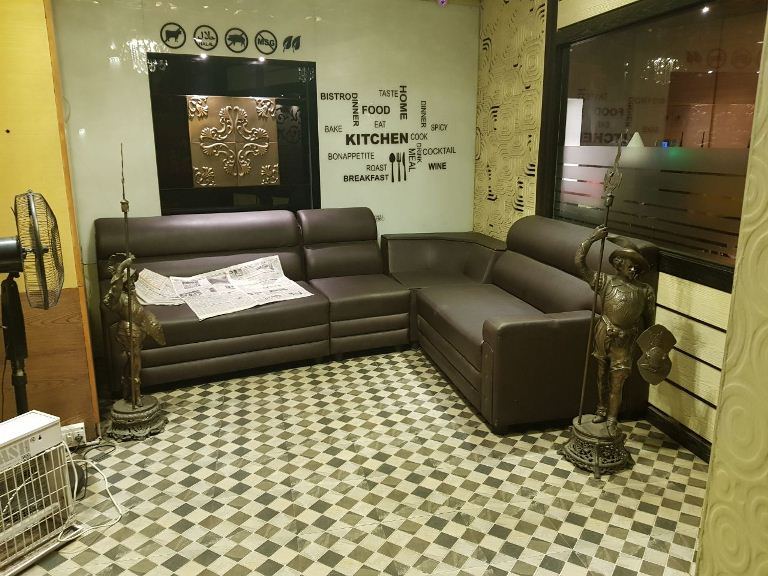 Pin
This is the entrance.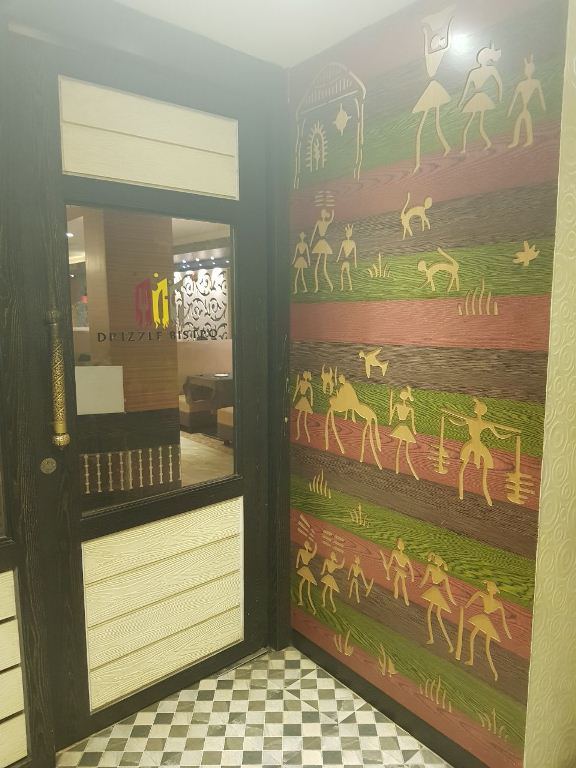 Pin
https://www.yummytummyaarthi.com/2018/04/flames-restaurant-review.html
You can see the seating are quite spacious and it has quite a bit of privacy as well. So perfect for a family gathering.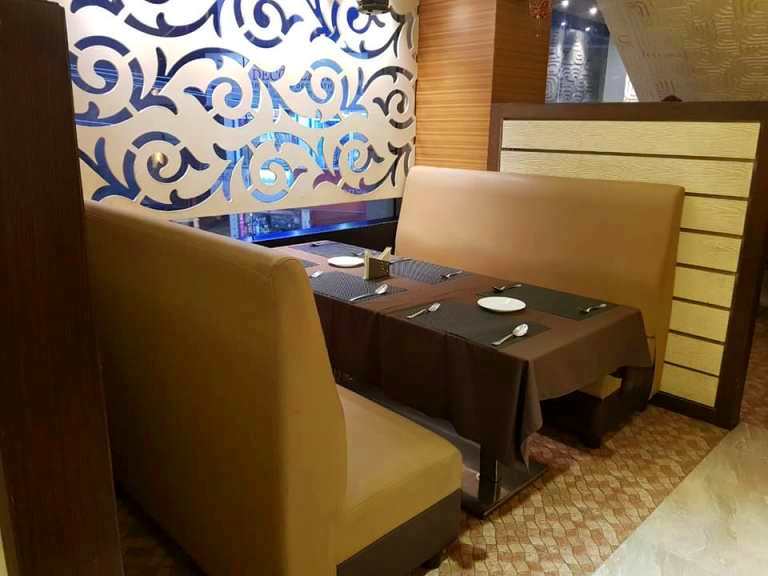 Pin
Some pictures from inside. The restaurants has quite ambience. The staffs were pretty friendly. The person who served us has quite a bit of knowledge of the food, he answered all our doubts regarding the menu.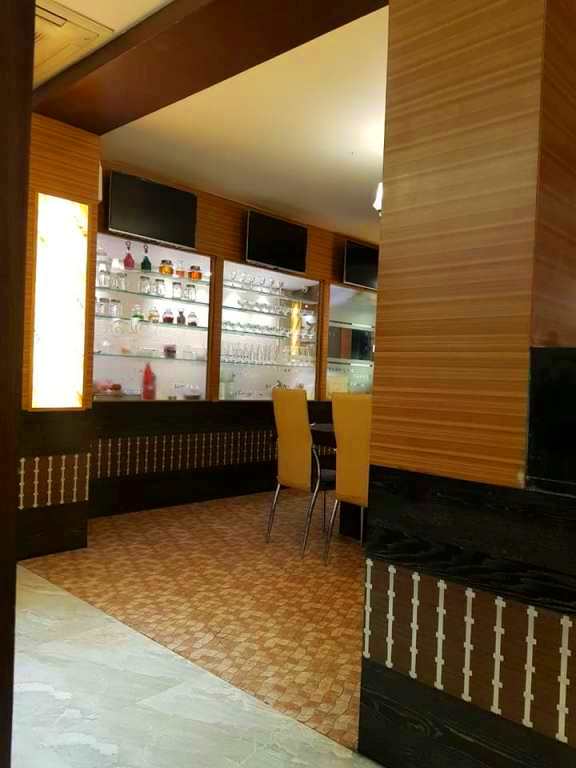 Pin
Now lets jump right into the menu. SHALL WE!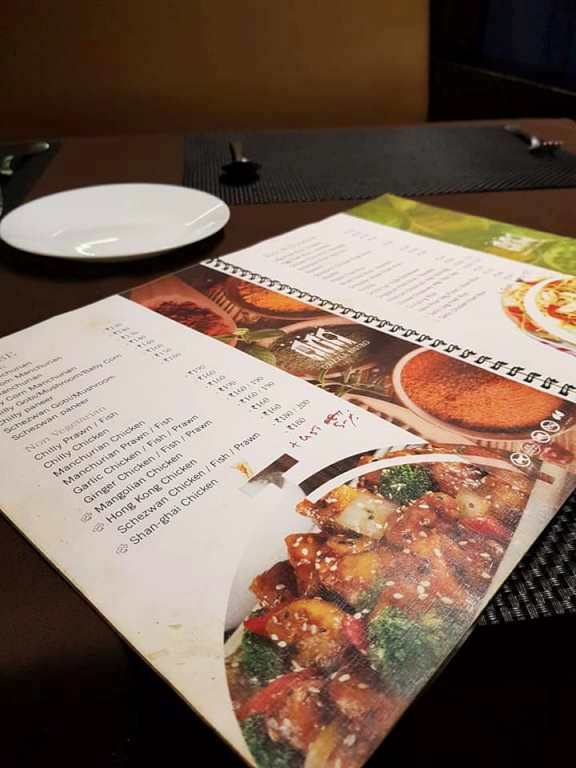 Pin
We are a soup and starter kind of family. We usually order lots of starters and of main dish will be very minimum.
This is my soup, ofcourse it is hot and sour soup. And it was delicious.
That is a plate of french fries, ofcourse it was yum.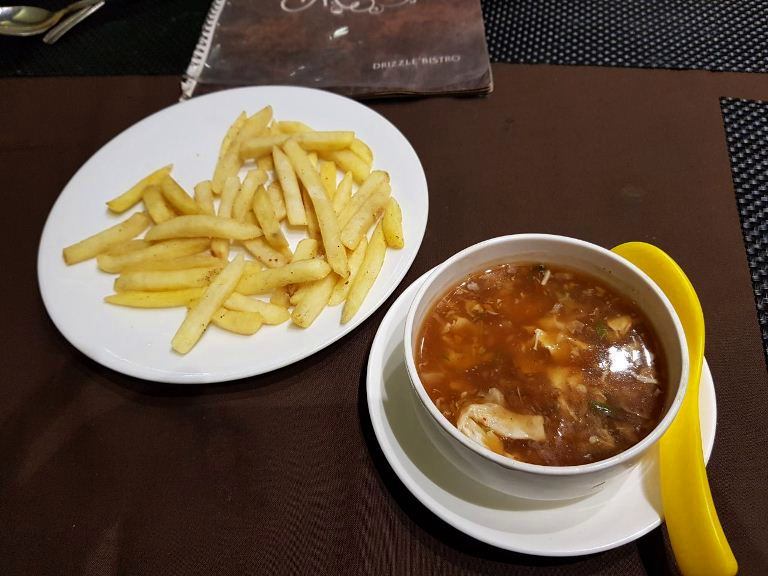 Pin
Others ordered sweetcorn chicken soup. And it was delicious too.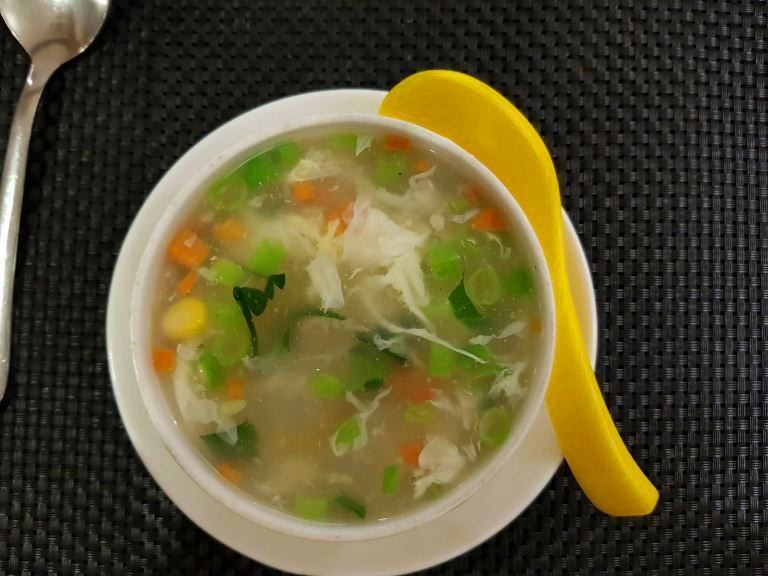 Pin
This is a prawn dish, i think it is salt and pepper prawns. It was to die for. Everyone loved it.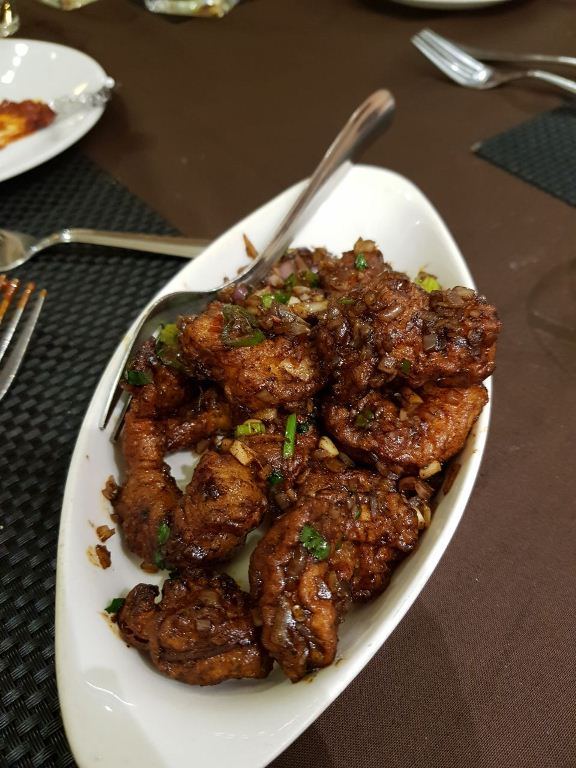 Pin
Maha wanted something like popcorn chicken. We asked the waiter, but they had no option of popcorn chicken. The next best suggestions which he gave is this chicken pakoda. So we ordered this and it was okay. Not to out expectations. Maha didn't like it either.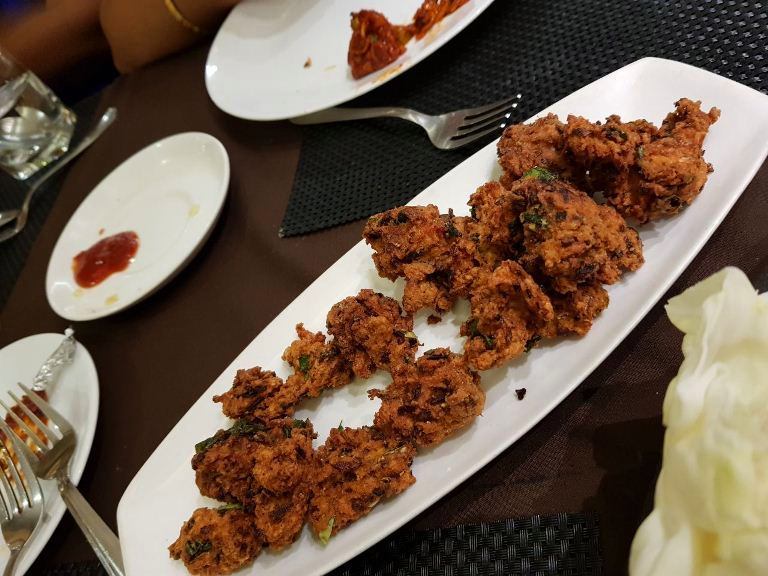 Pin
And my all time favorite, chicken spring rolls. It was Heaven!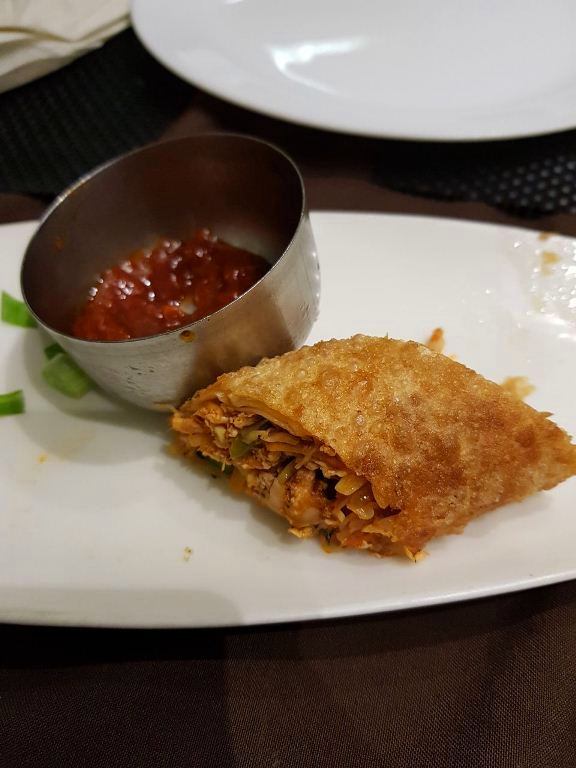 Pin
We ordered some sweet corn veg soup and gobi 65 for mom, since she is veg. She loved the soup. Gobi 65 was a little salty, but maha loved it.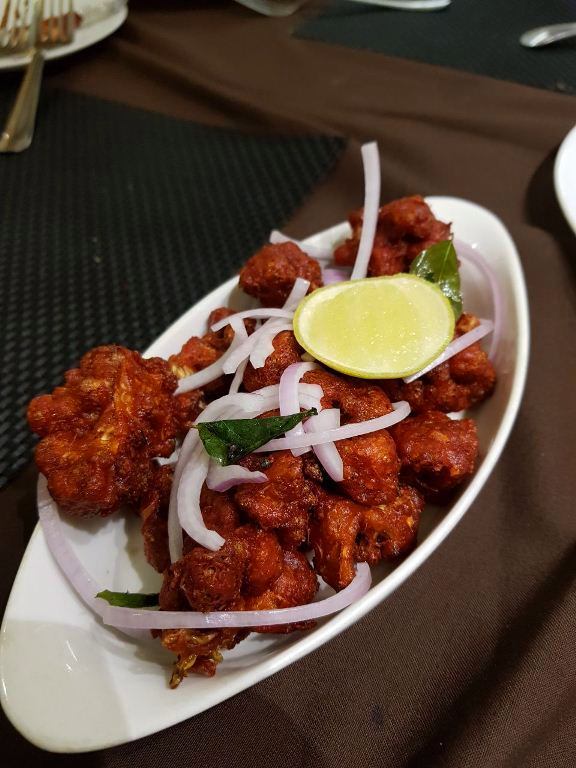 Pin
Chicken lollipop was perfect, it was juicy and delicious.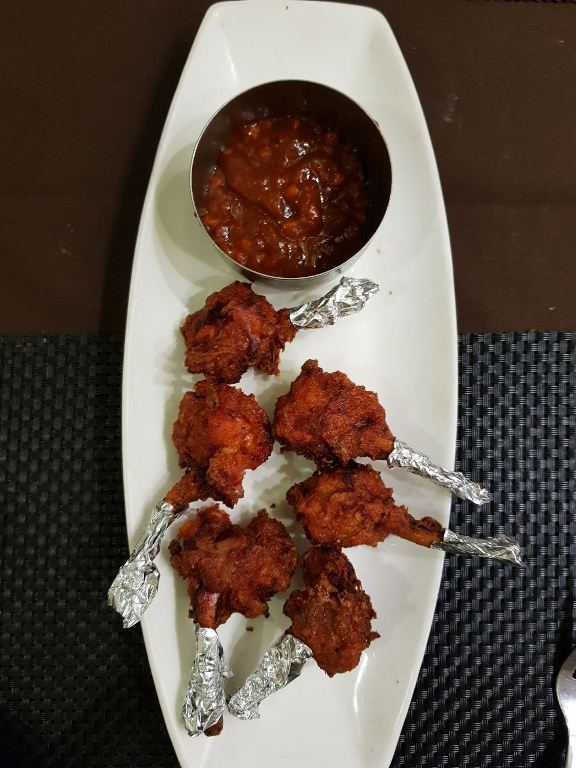 Pin
We ordered dragon chicken sizzler and it was yum. It had some fried noodles tossed all over it and it was yummy.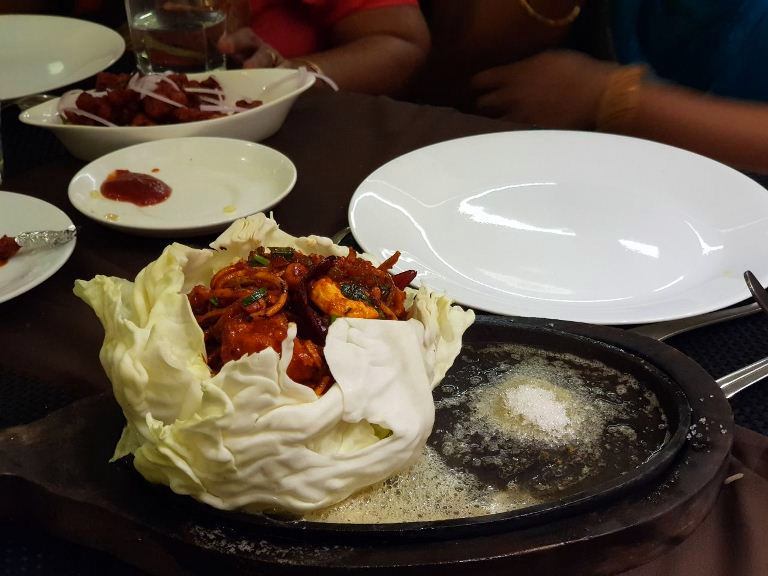 Pin
My sister ordered american chopsuey and it was okay. The sauce lacked something in it.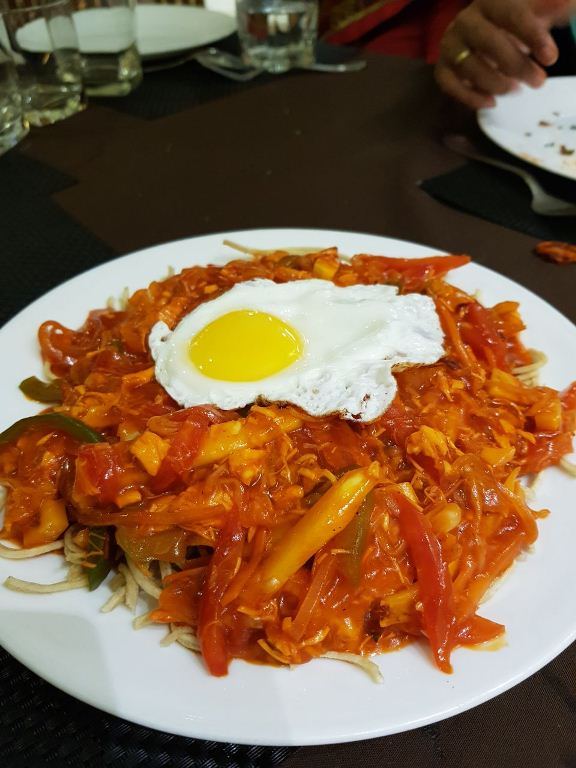 Pin
We finished the meal with some dessert and juice. This is lemon soda.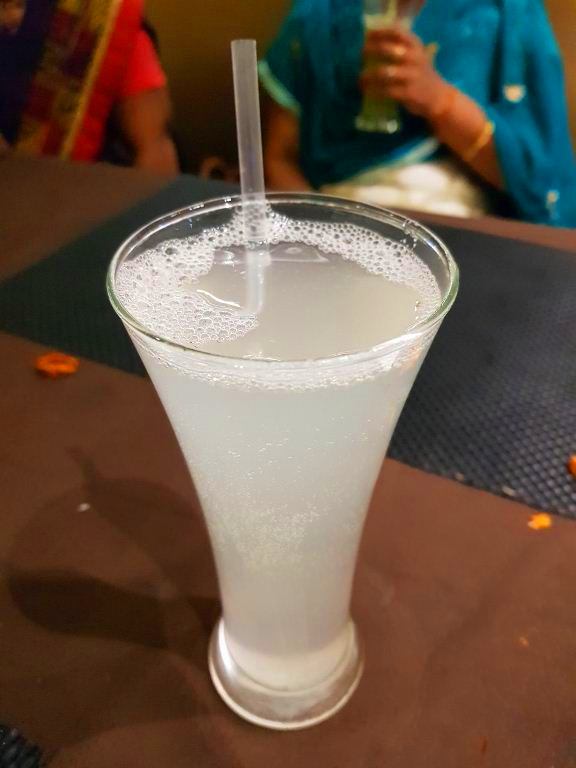 Pin
This special falooda is ordered by my sissy and it was yummy.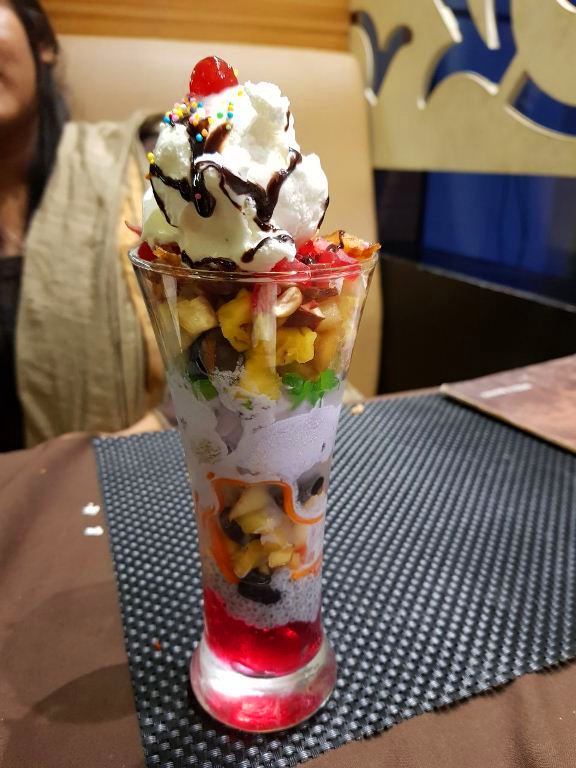 Pin
They do home delivery as well. You can check this link.
Over all this restaurant was good. You can give it a try specially for their shawarma and wraps.
Ambience : ⅘
Food : 3.5/5
Service: ⅘
Price : ⅗
Check out their facebook page
ADDRESS:
15, Duthie School Juntion, Nagercoil, Tamil Nadu 629001
P.S: This is not a paid review. We paid for our meal.