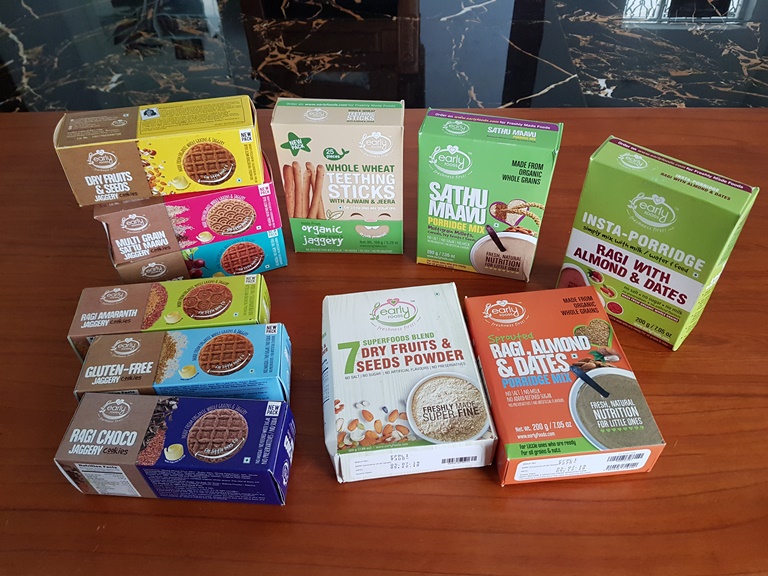 Pin
Got a chance to try out @earlyfoods healthy range of products. They send me their whole range of products for review. I got their health mix varieties and cookies varieties.
They had a wide range of health mix like sattu mavu, sprouted almonds, ragi and dates. Teething sticks is also one of their products. You can give that to babies who had just started teething.
You can check all their products on their website. https://earlyfoods.com/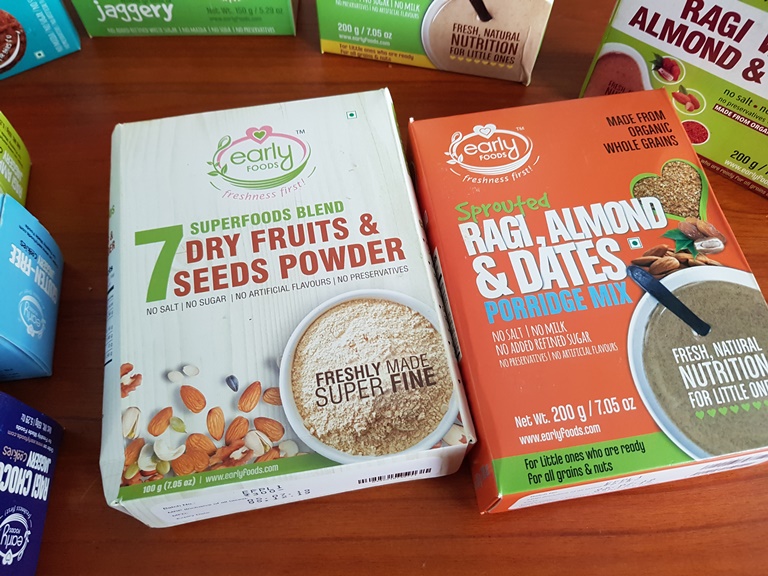 Pin
All the products are made with love specially for your little ones. All the products are made using millets, whole grains, zero sugar and zero preservatives. Specially loved their cookies which is sweetened with jaggery.
You can get them for your kids and store them in a air tight container to retain their freshness. Storing them in fridge will increase their shelf life.
Specially i loved their cookies, all the cookies have no raising agent like baking soda or powder. So it is great for babies too. It has zero preservatives and so fresh too.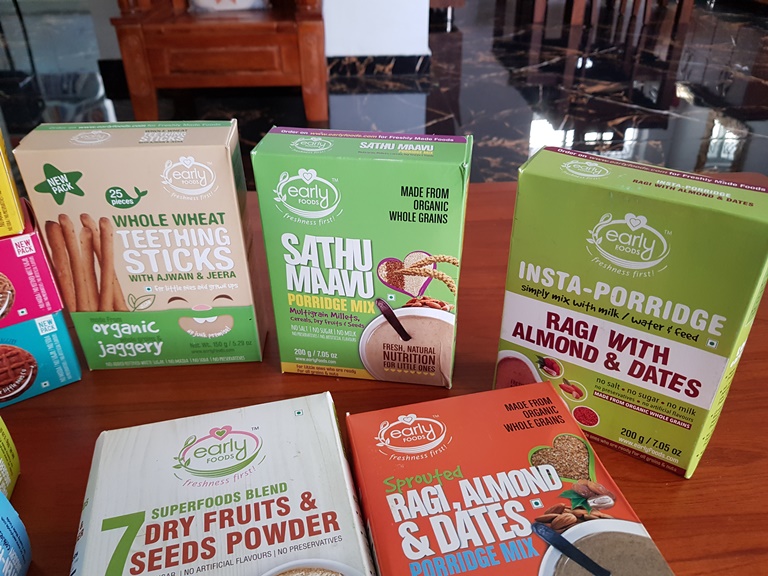 Pin
These cookies are great for kids after school or even to put in your kids snacks box. Since it is made using wholesome grain these cookies are very filling for your kids too. You can serve them after their play or extra class as well.
Their cookies ranges are dry fruits and seeds, multi grain, ragi amaranth, ragi choco and beetroot cookies as well.
They have gluten free cookies as well. The products dont have any milk as well. So it is great for kids who are gluten intolerant and lactose intolerant.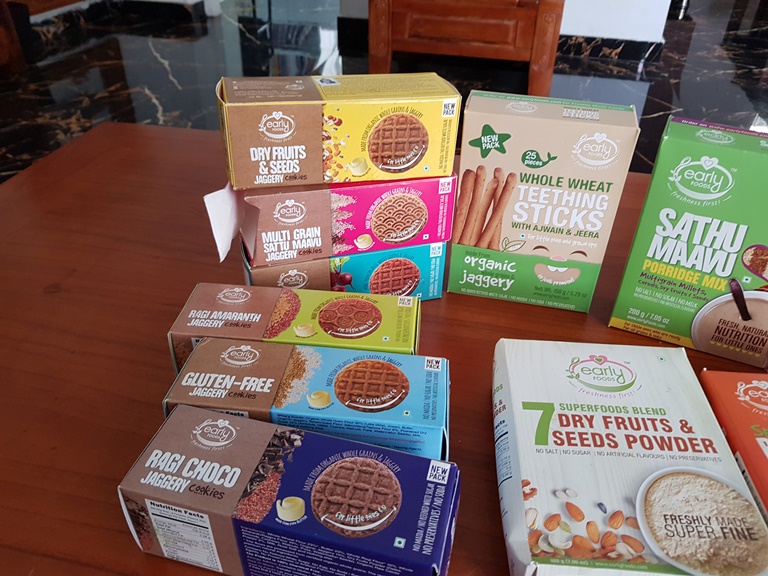 Pin
I usually prefer to give the porridge mix in the breakfast since it is the most important meal of the day. For my older kid i give it more liquidy in a cup. And for my younger one i make it more thicker and feed it using a spoon.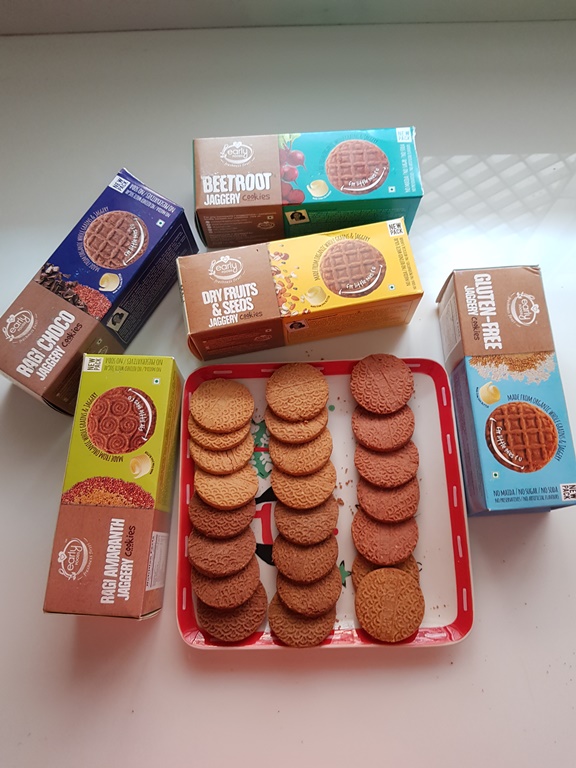 Pin
HOW I MADE SATTU MAVU:
1)I used 3 tblsp sathu maavu mix and 1 tblsp dry fruits and nuts powder.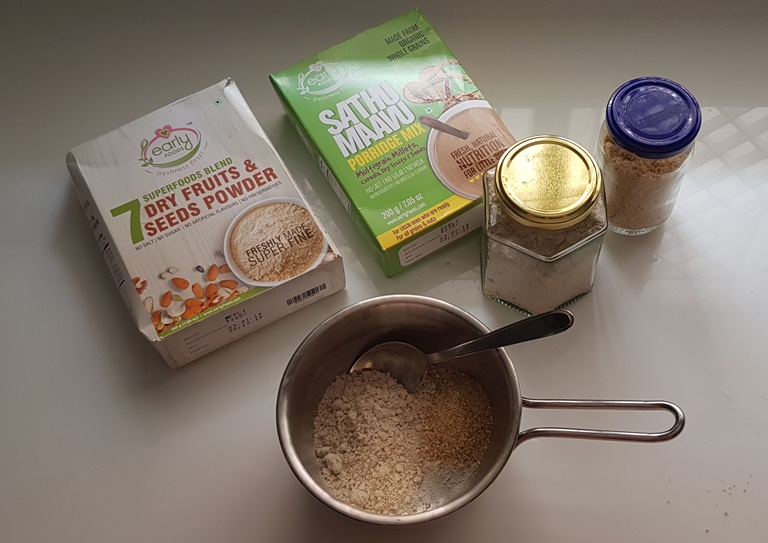 Pin
2)Add in milk. You can use water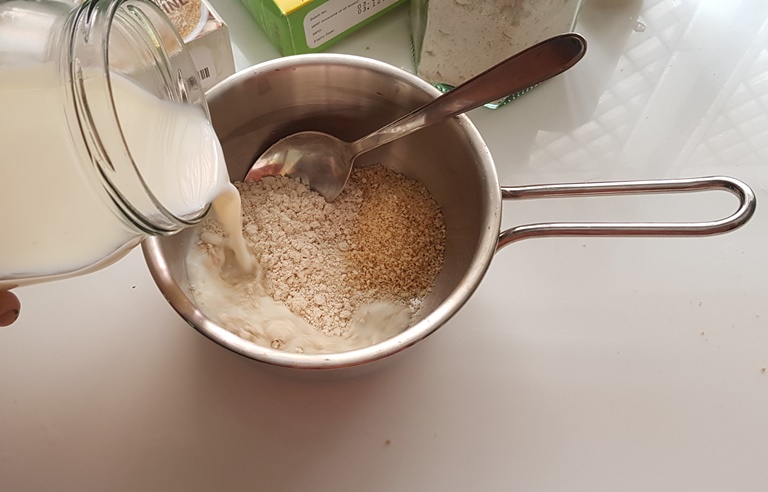 Pin
3)Mix well so it is lump free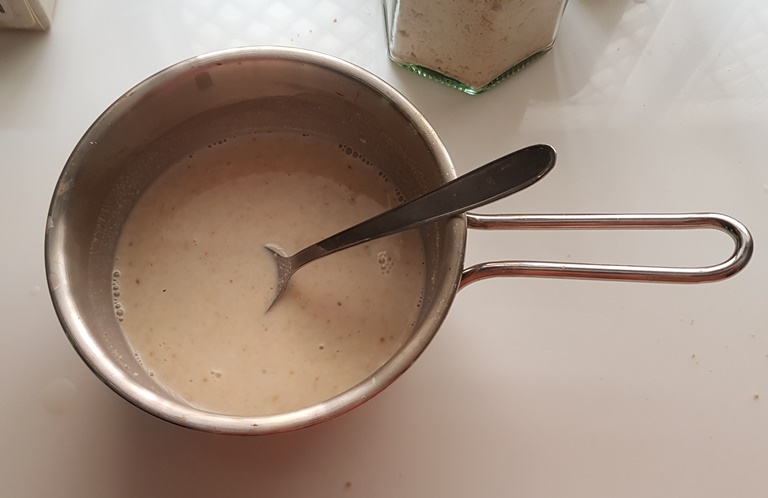 Pin
4)Heat till it thickens. Keep mixing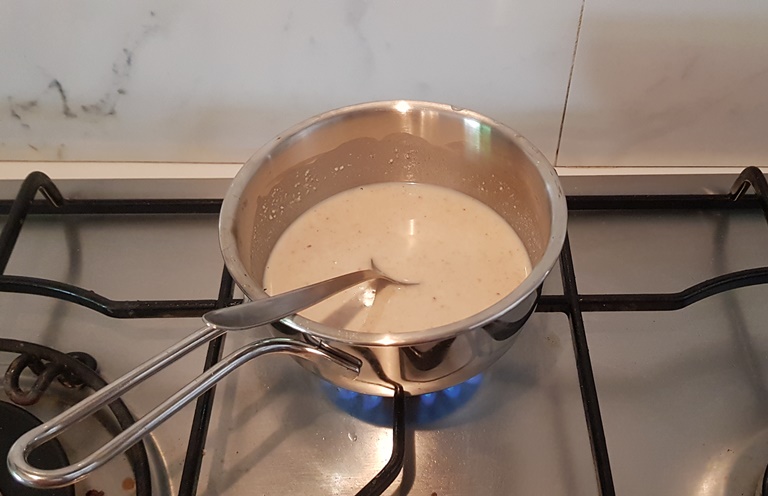 Pin
5)Now it is thickened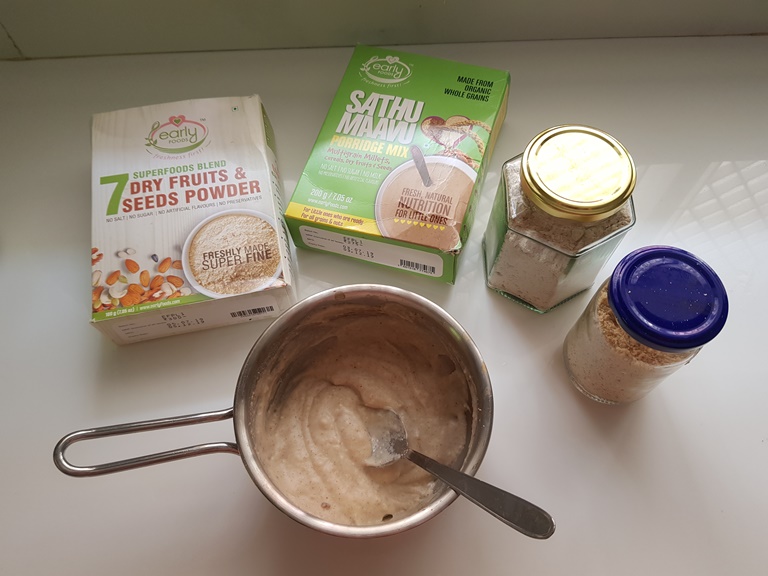 Pin
6)Add jaggery or any sweetner as you like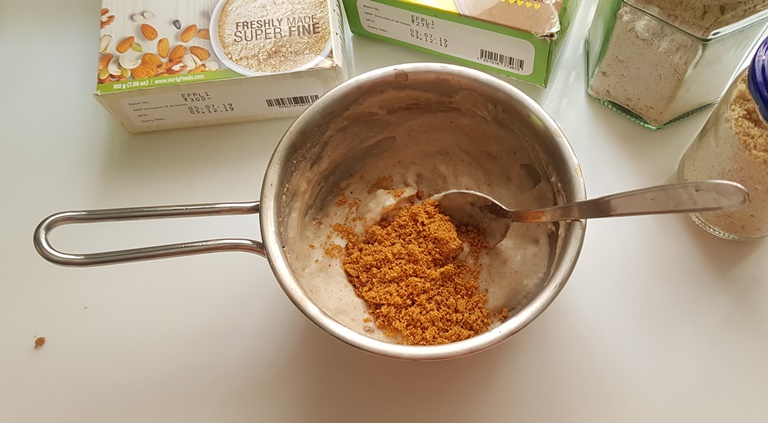 Pin
7)Mix well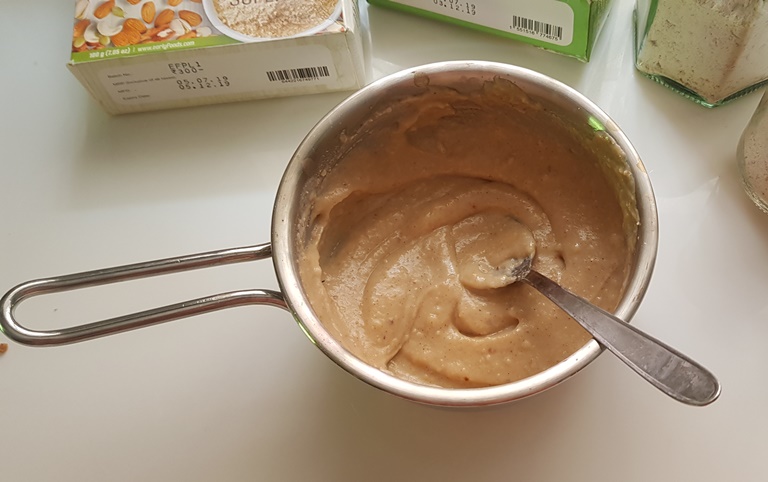 Pin
8)Done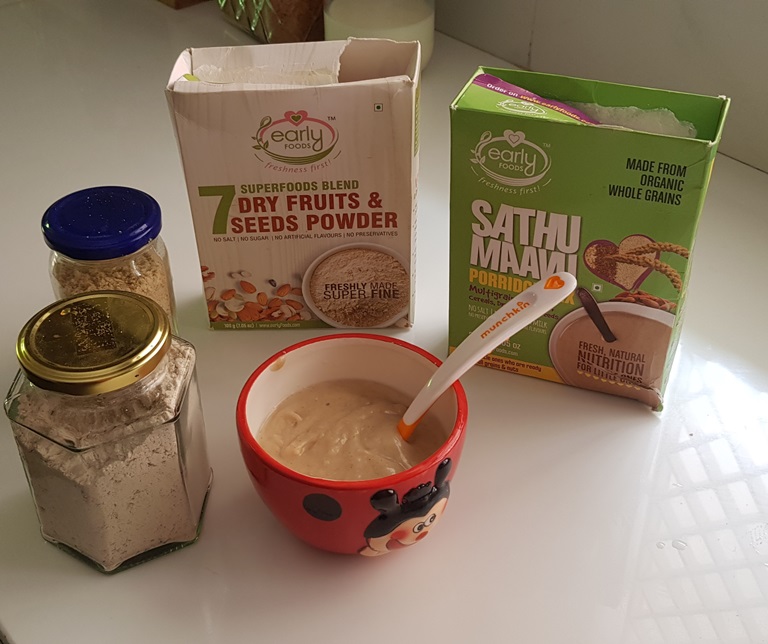 Pin
9)Serve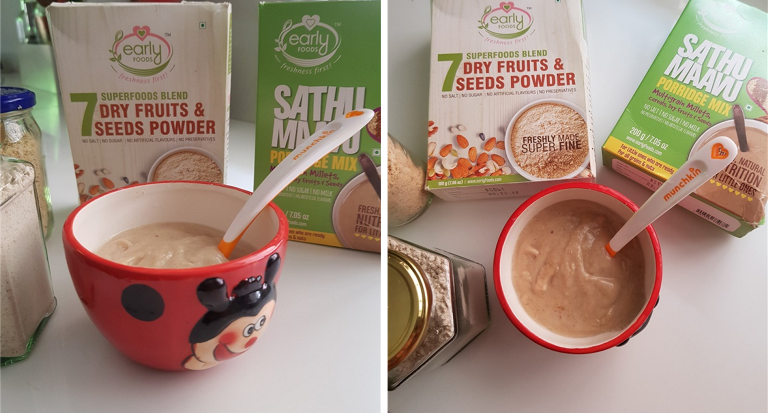 Pin